Bollywood: Movies with rich rewards
Why Western film fans should look East for cinematic gold – plus watch five Indian movies to start your education
The classic Indian movie has it all – high drama, heart-wrenching romance, extravagant dance routines and musical numbers that are determined to be your next earworm.
India produces far more movies than the US, in several different cultural centres – from Mumbai-based Bollywood to thriving Tamil and Bengali scenes. Yet to Western audiences, the films can seem overwhelming, and it's rare to find moviegoers outside the Indian diaspora watching them.
But Luke Devenish, lecturer in film and television at the University of Melbourne, and an expert in Indian film, says rich rewards are on offer for those who give the genre a go.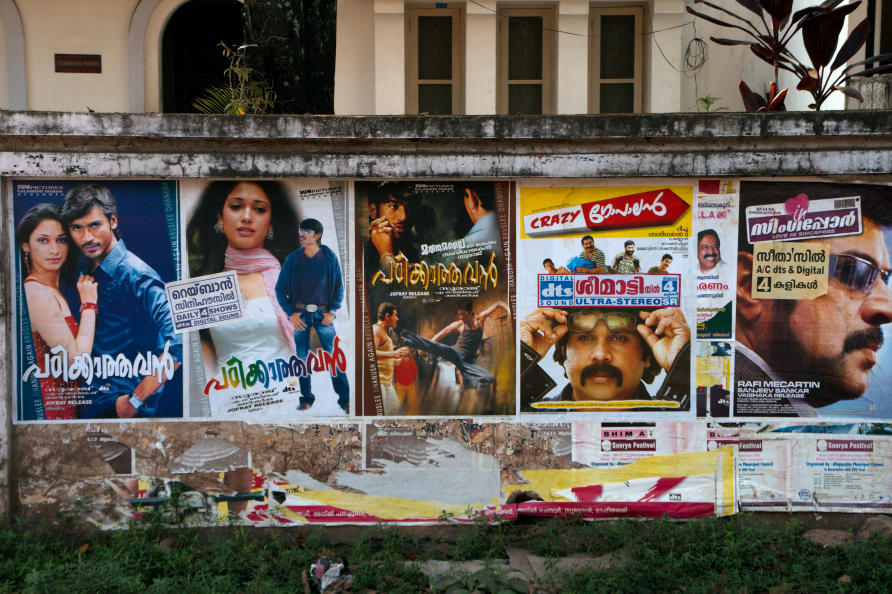 "The stories are extremely accessible," says Devenish, from the Victorian College of the Arts. "The only thing that stops us watching them is our awareness as a viewing public, our awareness of the product and the stars themselves."
The apparently random clash of elements in the classic Indian film format is actually based on an ancient storytelling tradition known as rasa, Devenish says. It aims to inject nine different emotions into every tale, creating a "masala" experience, akin to a spicy meal.
"The audience feels ripped off if they haven't experienced all the emotions that the characters are experiencing on screen," says Devenish. "Their criticism of Western cinema is it simply isn't emotional enough. They go away feeling like they've not enjoyed a full meal."
Indian cinema took off in the early 1930s, at the end of the silent era. Filmmakers spotted a connection to the Western musicals of the period and saw a way in which they could tell their own, unique, stories.
Music remains a major part of the mix. "The music's wonderful. That is the thing that makes such a profound impression when you see an Indian film," says Devenish.
"It is very radio-friendly music, and indeed in India you will hear it on the radio. And everything in a film is intended to be radio-friendly, so that they can on-sell everything."
Many of the stars are also recording artists – but by no means all. "There are also a lot of performers in Bollywood who are famous for their voice but you never see their faces. They provide the soundtracks," Devenish says.
"Lip syncing isn't seen as anything shameful in India."
Getting to know the characters
Traditionally, Indian films are lengthy by Western standards, often stretching to three or more hours. Devenish says that time is used to explore the characters in far more depth than in Western cinema.
"They make sure that you understand a character from multiple perspectives. You understand the character as a child or a parent, or often both, as a sibling, as a friend, as an employee or an employer and as a lover or potential lover.
"All those aspects of the hero or heroine are understood by the audience completely before the story actually begins. Therefore, you are really invested when you watch.
You get the stakes. You understand what a character may stand to lose or gain.
But, says Devenish, things are changing. Films are getting (slightly) shorter, and while music remains important, characters are less likely to burst spontaneously into song. "Even the Indians themselves are seeing that as somewhat outdated and they are looking towards more integrated storytelling," he says.
While movies set in India, such as The Best Exotic Marigold Hotel and Slumdog Millionaire, are popular in the West, they peddle stereotypes which Indian audiences don't recognise. Slumdog Millionaire was not greatly embraced by Indians, says Devenish, because they felt they had told similar stories many times themselves, and better.
The evolution of Indian cinema is something that Australian actress (and University of Melbourne alumna) Pallavi Sharda has noticed. Sharda is one of the few stars of Indian movies who also enjoys success in Western films.
She told 3010 magazine that India's burgeoning middle class want to see the issues they grapple with reflected on screen. "India is now starting to look at itself and ask some serious questions – what do we stand for, what is our identity? Being an incredibly pluralistic society these are very hard questions," she said.
"It's a really interesting time to see Bollywood cinema. I've seen how fickle it can be in terms of what it means to be good, bad or ugly there – everything changes so quickly. Right now the kind of films that are doing well are more serious, international films, and I think if those get made and get sanctioned in India, the audience will broaden internationally."
Lessons from Latin America
Devenish says the gateway to global success for Indian film could actually be television, as it has been with Latino culture in the US. "Shows like Ugly Betty, Devious Maids, Jane the Virgin – all of them were Latin American telenovelas that were adapted for a US audience but retain very heavily their Latin flavour," he says.
"I think we wouldn't have seen that 10 years ago. It's a sign of the internationalisation of storytelling. I think the same thing could happen with Indian product."
Studios are waking up to the opportunities. Devenish cites popular US show Quantico as an example of how smart casting can create fusion between West and East. "Quantico has got a Bollywood actress [Priyanka Chopra] in the lead. She had a fantastic profile in India before she went over to Hollywood and is now the lead in this TV show," he says.

"That's the first example of that I've seen happening in the US – a clear move designed to hook in an Indian audience as much as her also working on an international level. That's a clear decision on the program-makers' part to appeal to that section of the world."
And, he says, the economic realities of movie-making could be the biggest driver of all. "As it becomes harder and harder to make a buck out of filmmaking in Hollywood you're going to see big studios looking at other big studios across oceans and going 'how can we work together in order to maximise the audiences that we can reach?'"
five classics to get you in the BOLLYWOOD mood
Luke Devenish picks five movies to kick-start your Indian cinema education.
The Lonely Wife (1964)
One of the greats from one of India's greatest, writer/director Satyajit Ray. A stifled young woman married to a very dull man discovers life's possibilities when her husband's spunky younger brother comes to stay. A masterpiece of tiny observations amid playful, cleverly conceived scenes, the lonely wife's journey towards abandonment of self-control in the heady throes of love is a heart breaker. The film's final moments, fatefully hinged upon a not-yet-read letter, are cinematic brilliance.

The Cloud-Capped Star (1960)
Another great from another of India's greatest, writer/director Ritwik Ghatak. A beautiful and capable young woman gives up everything to her ungrateful family, repeatedly sacrificing her chances for love and happiness so that her impoverished parents and siblings might prosper in her stead. Her cry from the heart at the very end of the film, when she accepts what her selflessness has cost her, is one of the most shattering moments in Indian cinema. A three hankie weepie.
Jewel Thief (1967)

This glitzy gem of high camp hilarity is the epitome of 60s Bollywood. When an upright, ordinary dude is apparently the spitting image of a notorious jewel thief a fiendish plot of identity swap is put in place to catch the crook. With gloriously gaudy production design, and lots of sexy schemers of the Bond Girl type, this comedy thriller is a three hour hoot. Savour the outrageous plot twists.

Amar Akbar Anthony (1977)
Mention this film to your average Indian film-goer of a certain age and be rewarded with chuckles and cringes. Another high camp classic, and a staple of Indian holiday television programming, this is a golden example of the Bollywood film with the lot. A lowly chauffeur takes the fall for his boss's ill-deeds on the assurance that his wife and three sons will be looked after in his absence. They aren't. Cue a revenge plot that goes startlingly awry and ends with the chauffeur's three tiny tots split up and seemingly lost forever. And that's just the first 20 minutes. An all-singing, all-dancing epic that's a deliciously guilty pleasure.

Deewaar (The Wall) (1975)
A scorching drama of a house divided through smashed ideals and corruption. A noble trade union leader is on the cusp of victory for his struggling workers when he falls victim to vicious blackmail. Forced to betray his principles in order to spare his loved ones, the legacy of shame plays out in the ruined lives of his two boys, one of whom pursues a career in crime, while the other seeks to redeem the family name in law enforcement. Naturally, each becomes the other's sworn enemy, with their long-suffering mother caught between them. Gritty and compelling; a mean streets of Mumbai fable.
Banner image: Shutterstock