Challenging the climate of bias
It's International Day of Girls and Women in Science. Although there's still inequality in STEMM, the largest ever all-woman expedition to Antarctica is working to challenge the future
At first glance, it's a familiar scene – I'm teaching, sharing my passion for effective and engaging science communication.
But on closer inspection, it's clear this is anything but an ordinary day at work.
For a start, I'm on a ship and although the sea is relatively calm, I can still feel we're moving. And when I look out the window, I am awed by the scenery around us.
We are in Antarctica, surrounded by a mesmerisingly beautiful, icy landscape. In the middle of the session, someone shouts 'whale', and we all rush to the windows. I feel like I've suddenly stepped into a nature documentary.
It's not just the view or the ship that makes this teaching experience different to any other – every member of the 'class' in front of me is a woman.
I'm part of the largest ever all-woman expedition to Antarctica.
Homeward Bound is an Australian-based global initiative which aims to give women with a background in science, technology, engineering, mathematics and medicine (STEMM) intensive leadership training.
Over 10 years, Homeward Bound will support 1000 women in STEMM to become more visible, strategic and collaborative leaders, who are committed to leading for a more sustainable future.
I'm a member of the Homeward Bound Faculty and the 99 women in front of me range in age from 23 to 73 and come from 34 different countries.
Why the focus on women?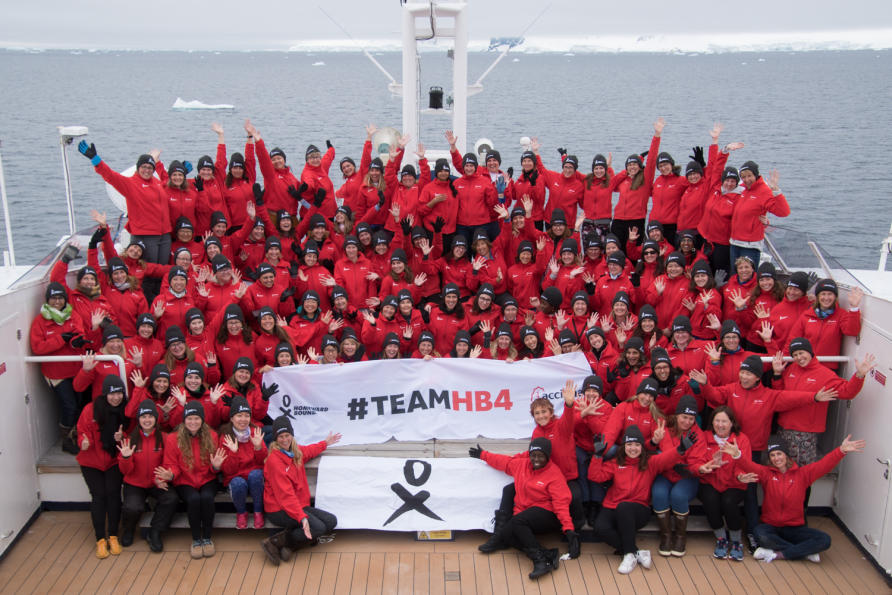 Because despite many excellent initiatives to tackle gender equity in STEMM, inequity remains. We know women are still under-represented in STEM higher education and we are greatly underrepresented in senior academia, particularly at the level of full professor.
Women earn nearly one-third less than men within a year of completing a STEM PhD and in an Australian survey of women in STEMM, half of the respondents had experienced sexual harassment at work.
One of the highlights of the Homeward Bound onboard program is the Symposium at Sea in which each woman has three minutes to share her story.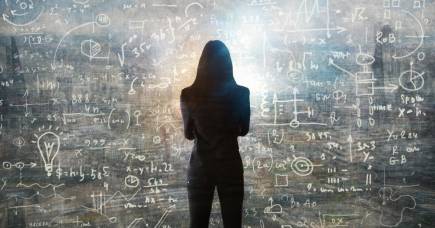 It's difficult to summarise these talks other than to say the resilience, ambition, passion, kindness and openness of these women absolutely blew me away. But what stood out most of all was how many of these talented, high-achieving women had suffered from harassment, bias and above all, being told they weren't good enough and would struggle to achieve their goals.
Having the opportunity to share my own story with these women was an incredible privilege.
I'm an ecologist by training but around a decade ago I decided that the most useful thing I could do as a scientist was to help other scientists become more effective and engaging communicators.
I founded the University's Science Communication Teaching Program and I now lead an incredibly talented team ensuring our undergraduate and postgraduate science students develop their written and spoken communication skills alongside their science training.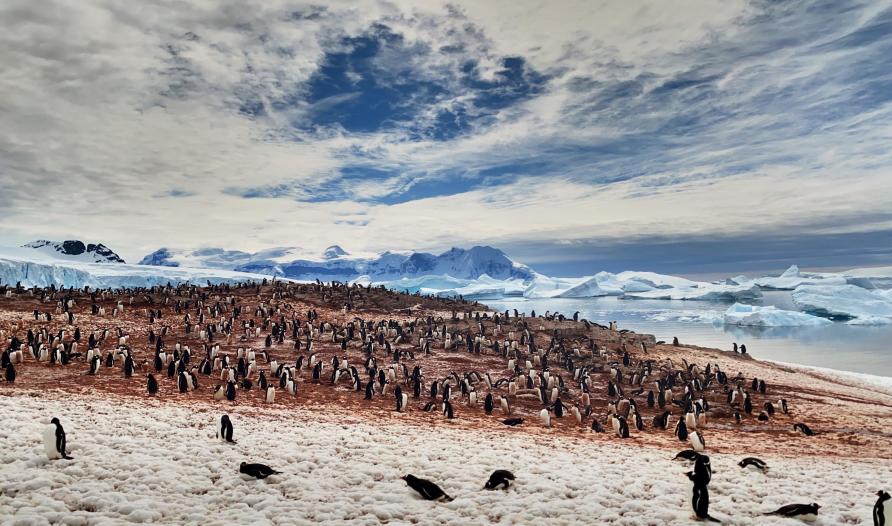 We know these are the key skills that will assist our students to get the jobs they want, have successful careers and to have impact in the world.
My role in Homeward Bound is as a member of the Visibility Stream; the other streams are Leadership, Strategy and Science. Visibility encompasses three pillars.
Firstly, visibility to self – to understand our own values, strengths and weaknesses and to recognise that sometimes it's the stories we tell ourselves that can become our biggest barriers.
Secondly, visibility to others. Being visible to others means we form working relationships built on trust and we can work collaboratively towards our goals.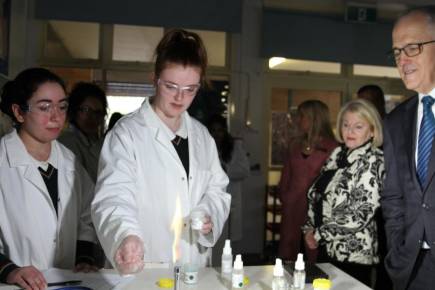 The final pillar is collective visibility – understanding that we are stronger together and that we can use our own positions of leadership for greater purposes. These are exactly the messages I want to share with our students here at University too.
Each 12-month Homeward Bound program concludes with a three-week voyage in Antarctica because this fragile ecosystem at the bottom of the planet has so much to teach us.
We consider Antarctica to be the 13th member of our Faculty because it is so much more than just a backdrop to our learning.
The Antarctic Peninsula is the second-fastest warming place on Earth and while here, we've seen collapsing ice shelves and retreating glaciers.
We've learned about how different penguin species are responding to climate change and been challenged by the stark fact that people travelling to Antarctica – like we have – is part of the problem.
Despite my very real fear about what is to become of Antarctica and our planet as a whole as our climate changes, I'm also deeply optimistic.
It's never been more urgent for us to change the way humans live on our planet and to ensure this frozen wonderland is preserved for the future.
On this International Day of Girls and Women in Science, I know there are many people – women and men – who are working hard to ensure more girls and women enter and succeed in STEMM.
And I have no doubt that is part of the solution.
Banner: Jen Martin