Conserving the world's oldest processional dragon
For the last year, Grimwade Conservation Services has been conserving Loong 龍, the oldest intact Imperial processional dragon in the world
Loong is a 40-metre long, five-clawed (or imperial) dragon who is now more than 120 years old. He lives in regional Victoria and is recognised on Victoria's Heritage register for his historical and cultural significance to the community.
What's extraordinary is not only his survival but the fact that Loong is the oldest surviving complete processional dragon in the world.
For those who know Loong, he's recognised as a living entity and referred to as 'he'.
Loong means 'dragon', but historically he was also referred to by the Chinese community as Gum Loong (Golden Dragon) and Moo Loong (Dancing Dragon).
Since 1970, when he retired from public performances, Loong has resided in Bendigo's Golden Dragon Museum. But like anyone more than a century old, Loong has aged – having been subject to physical stresses during his performing life. He had rips, tears, cracks, and holes.
And this is how the Loong Conservation Project came into being – a partnership between Loong's owners, the Bendigo Chinese Association, the museum and Grimwade Conservation Services.
LOONG'S LONG HISTORY
In the late 19th century, the Bendigo Chinese Easter Fair Company commissioned Loong.
He was made in around 1890 by the Sing Cheung workshop in Foshan on the Pearl River near Guangzhou in southern China – giving us a rare, early surviving example of master-making and tradition.
Loong was constructed from tens of thousands of different materials including silk, mirrors, bamboo, kingfisher feathers and wire.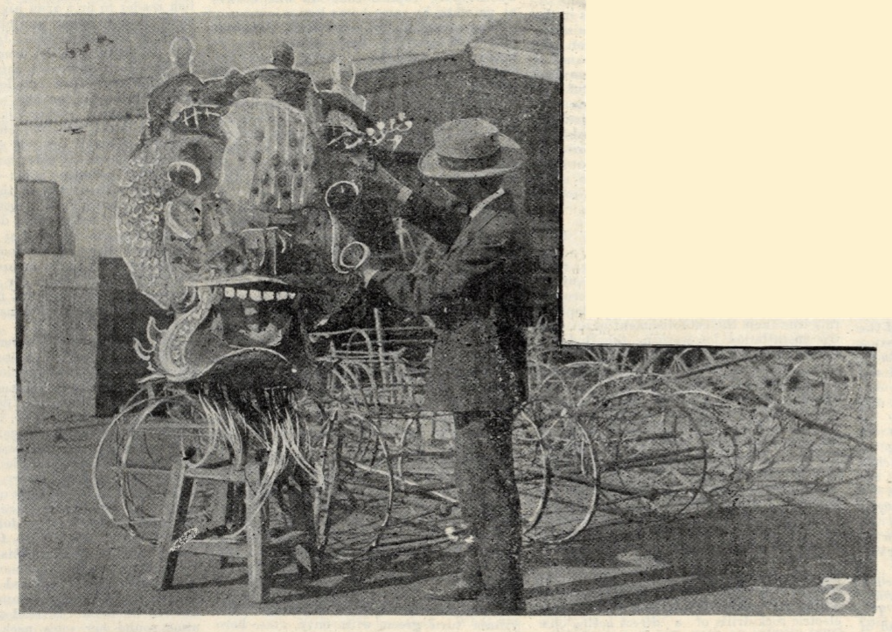 Once complete, he travelled to Australia in wooden boxes and arrived in Bendigo in late March 1901, with new processional costumes and parade regalia.
We have descriptions and a newspaper photograph of the 'unboxing' of the "moon face" dragon which gives us an insight into the excitement around his arrival in the Ironbark village – which was a Chinese village, now the site of a factory in modern day North Bendigo.
The sections of his body were carefully packed in wooden boxes with hinged lids for their long ocean journey from south China to Melbourne. He was picked up by train to travel from Melbourne to Bendigo and onto a horse-drawn vehicle to the Chinese Easter Fair Company's warehouse at Ironbark.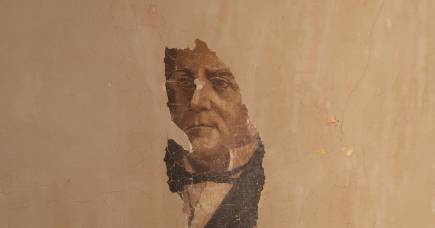 Loong would have been assembled in the weeks before his first parade – the separate elements of his head, scales, body hoops, carriers' poles and skirts all put together to form a complete processional dragon.
Loong's earliest recorded public appearance was the Bendigo Easter Procession of 1901, but during his parading career, he also made important appearances outside Bendigo.
In May 1901, he travelled to the Melbourne procession to welcome the Duke and Duchess of York who were there for the opening of the first Australian parliament. A century later, he featured again in Melbourne to mark the Australian Federation centenary.
Throughout the early 1900s, Loong paraded at charitable events raising money for local hospitals, something that dates back to the gold rush. He's come symbolise community, benevolence, diversity and cultural acceptance.
Over time, Loong has been well-supported with conservation work by the Bendigo Chinese Association to prepare him for parades, stabilise any deterioration and repair accidental damage.
This tradition of post and pre-parade repairs has significantly contributed to Loong's history and his survival today.
RESTORING LOONG'S GLORY
In 2021, Bendigo's Golden Dragon Museum was awarded a Living Heritage Grant of $AU133,000 for conservation works to Loong. The Living Heritage Grants Program is a Victorian Government initiative that administers grants for conserving state-significant heritage places and things.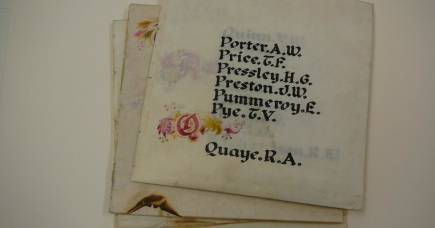 Loong's significance had already been recognised by the state's heritage register – making him a part of our cultural history.
Working with Bendigo Chinese Association and the Golden Dragon Museum, Grimwade Conservation Services began the challenging process of restoring Loong – paying careful consideration to the repairs done throughout his history and to retain them where possible.
The size and weight of his structure made it challenging to advance complex or extensive conservation works, and as such, his deterioration was accelerating.
The project applied small amounts of material to make him last longer – stabilising fragile areas and securing parts prone to falling or ripping off. But Loong also had all of his scales cleaned, dust removed, delaminating cardboard repaired and the delicate silk stitched.
Most of the cleaning was done using a vacuum cleaner with a very low suction – similar to sucking in air. Feathers and pompoms were cleaned with an air puffer.
But Loong's silk body required extensive repairs. The silk had multiple tears that were stabilised using a fine silk backing fabric and a stitch on the front called 'couching'.
Silk elements of the scales were too fragile for repair using stitching which would have resulted in further loss. The scales were repaired with an adhesive made from seaweed which was rigorously tested before use.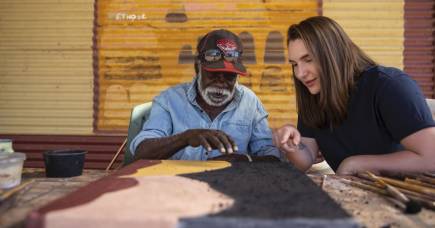 It took the Grimwade conservation project team of professional conservators and Masters of Cultural Materials Conservation Students more than 1500 hours of work alongside members of the Bendigo Chinese Association and a local conservator to stabilise Loong.
The conservation team worked in 13 intensive sprints, each with six to 12 conservators, students and volunteers.
All works were thoroughly documented in advance, with before and after testing results submitted to Heritage Victoria for permit approval.
During Loong's conservation, we were honoured to meet people whose ancestors and lives were marked by Loong's performing past – those who'd been one of the 22 carriers needed to parade him.
CONSERVATION AND THE ENVIRONMENT
The Loong Conservation Project is the first Australian heritage conservation project to capture detailed carbon emissions measurements.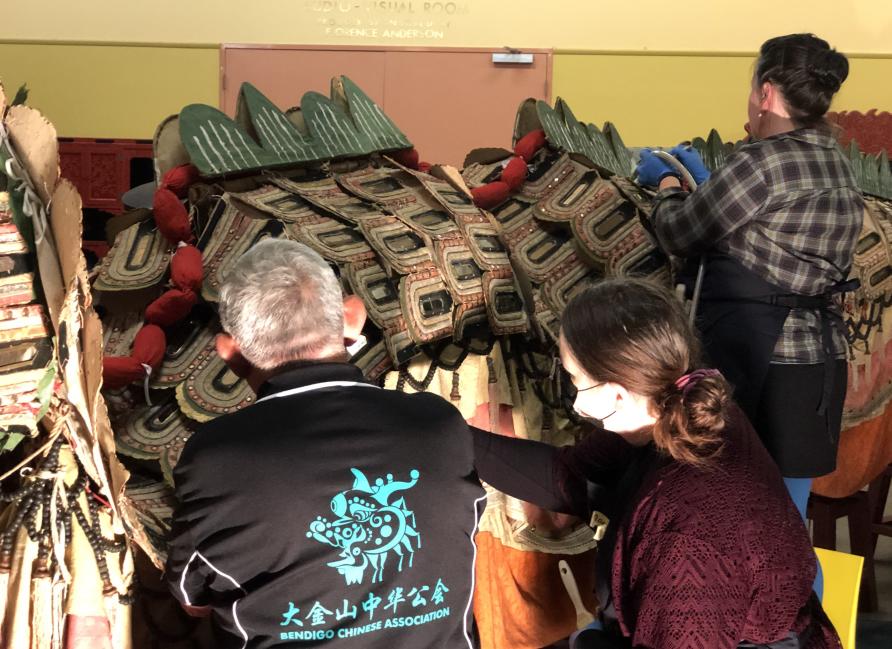 The team conducted a pilot project to examine the carbon footprint created throughout the works to conserve Loong. Alongside climate consultants Pangolin Associates, the team documented and analysed all project elements in detail—from the number of Zoom meetings, travel and equipment used to facilitate energy use, waste and consumables.
The team reduced their carbon footprint by changing their conservation methodology, equipment, and treatment materials, recycling and upcycling waste materials and using Bendigo suppliers for sustainable procurement.
The Loong Conservation Project was as extraordinary as Loong himself.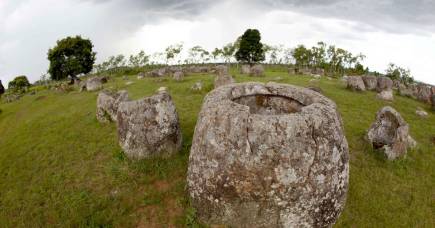 The project has won two National awards — the 2022 Australian Museum and Galleries (Victoria) Award for Small Organisations and the 2022 Australian Institute for Conservation of Cultural Materials Outstanding Treatment Award.
If you'd like to visit Loong in all his newly conserved glory, he welcomes visitors every day at the Golden Dragon Museum in Bendigo.

The Grimwade Team will host a symposium early next year about the conservation project. This event is possible thanks to funding from the University of Melbourne Centre for Chinese Contemporary Studies - 2022 Seed Grant Funding and supported by La Trobe Art Institute and the Golden Dragon Museum in November 2022. This work supported by the Victorian Government through the Living Heritage Grant program.
Loong, lives on Dja Dja Wurrung Country. We acknowledge and extend our appreciation for the Dja Dja Wurrung and Taungurung People, the Traditional Owners of the land, and pay our respects to their Elders past, present and emerging.
Banner: Paul Burston