Countdown to spaceshot
Students from engineering, law, education and business are all focusing on launching an innovative satellite network
Imagine a network of cheap disposable satellites. Each no bigger than a one litre milk carton, they are spread high above the earth providing a host of services, including blanket internet access across the entire planet.
It is a vision that is more than imagination for more than 200 University of Melbourne students and alumni, who have been brought together in a unique collaboration to design and launch a tiny satellite into space. It includes not just engineering students, but students from law, teaching and business working to solve legal barriers, explore business opportunities, work with stakeholders and design educational materials.
And it involves origami too.
"What we have done is integrate into this overall effort a lot of students from across the university to help with the project, whether it is the legal work, the business and marketing issues, or designing education material for kids," says Troy McCann, managing director of the student-run Melbourne Space Program.
The Melbourne School of Engineering, which is supporting the Space Program and encouraged its development, has set the students a target to launch their satellite by 2018, but Mr McCann and his team are aiming for 2017. They've already re-engineered an old 1960s weather radar on top of a university building to communicate with what they hope can become a constellation of satellites.
An electrical engineering graduate from the University of Melbourne, Mr McCann was involved with the space program when it first started in late 2014. He says the miniaturisation of technology is revolutionising the satellite industry by opening up very low earth orbit space as a cheap and viable altitude to operate satellites. Objects orbiting as low as 400km above the earth can only sustain their orbits for 60-90 days so it hasn't been cost effective to operate large expensive satellites at that level.
The age of the disposable satellite
But standardised micro-satellites, or CubeSats, are readily disposable, costing just a few thousand dollars to build. Combined with the lower cost of launching into low orbits, it could now be feasible to create and maintain an interconnected network of low orbit satellites.
And by having the satellites connecting directly to each other, the students won't need an expensive network of ground stations to make it work.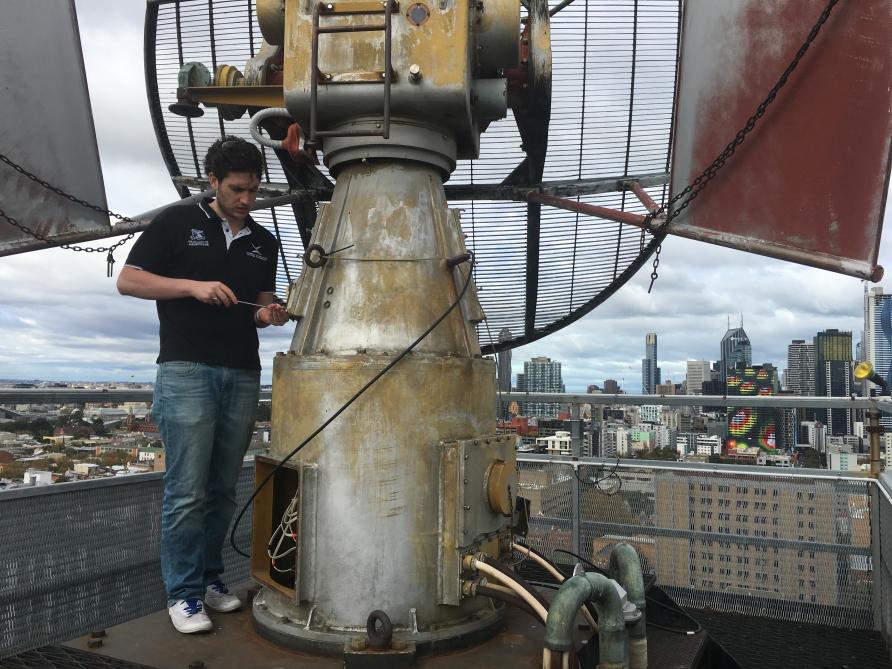 "We are eventually hoping to be able to form wireless mesh networks of small-scale satellites that can all talk to each other; like an mobile network in space," says Mr McCann. "Very low earth orbit is cheaper to launch into and at that distance we can do some really interesting earth observation and telecommunication that just weren't possible before."
Mr McCann says such a network could help us stay in contact with spacecraft like the Rover mission on Mars or the Voyager probe that is now in deep space. A CubeSat network could transmit signals around the network when large objects like the moon and other planets get in the way of signals.
Space saving origami
One problem for CubeSats is that they can generate only about two watts of power, much less than the power consumption of a mobile phone. In a bid to boost the signal power of their satellite the students are proposing to install an inflatable plastic antenna to replace the small whip antennas usually used.
The idea is to pack powdered benzoic acid into the satellite that will convert to gas once in the vacuum of space, blowing up the antenna to almost two metres in diameter and boosting the signal by about 16 times. The problem then is how to pack in the inflatable antenna and still allow it to unfurl. That is where the origami comes in.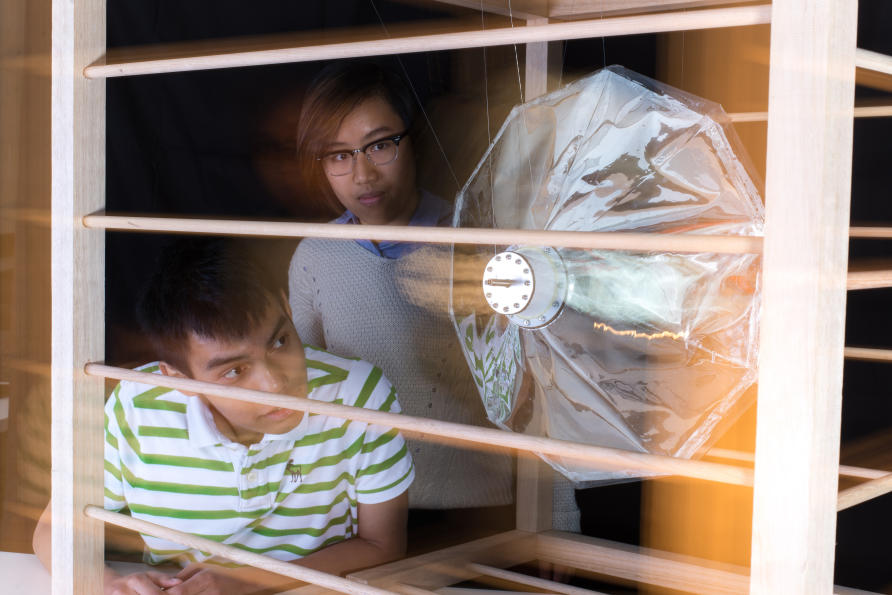 "It is a process called vacuum sublimation and the group is now studying origami to understand how this could best work," Mr McCann says.
"We are designing the whole system from scratch because we are engineers and that it what engineers need to do. We could easily have bought technology off the shelf to build a CubeSat, but that isn't exciting and we wouldn't learn nearly as much."
Tackling red tape and costs
But the engineering challenge isn't as hard a task as actually getting the satellite into the space. Australia doesn't have a launch facility so the students will have to hitch a ride on someone else's rocket. According to Mr McCann, the problem is that while a launch could cost as little as $20,000, the cost in government permits and licensing could push that cost out to $150,000 or more.
And that is before the cost of insurance. Under international space law, countries have unlimited liability for the damage their space equipment could cause, and Australia requires space initiatives to have insurance cover potentially worth as much as $750 million – the most expensive in the world and costing in the tens of millions of dollars.
The main potential risk would be if the students' satellite, travelling at upwards of 25,000 km/hour, hit a bigger satellite, causing serious damage. However Mr McCann points out that to date, satellite insurance has never been triggered anywhere. And at low orbit the risk is even less because satellites are only in orbit for a few months at a time and expensive satellites are generally operating at higher orbits. He says the potential high cost of insurance in Australia is a major barrier, noting that in contrast a Pakistani university recently only had to have $120,000 worth of insurance cover to launch a CubeSat.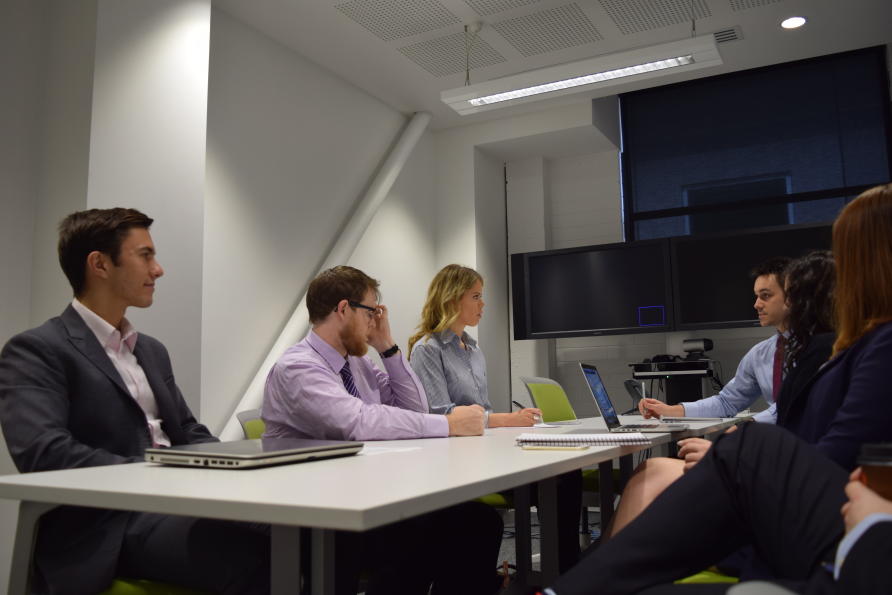 Australia is already reviewing its Space Activities Act, partly with the aim of better adapting the legislation to the advent of tiny satellites, and a discussion paper has canvassed whether government should bear a greater portion of the insurance risk. "The government needs to consider taking on more of the risk to encourage more space activities," says Mr McCann.
It is no surprise then that the insurance question, along with the other legal obligations under Australian and international space law, is providing plenty of work for the Space Program's legal team of law students.
"We are trying to understand and address all the legal barriers to launching the satellite. Everything seems to take a lot of time and it will cost," says Isobel Carmody, the program's legal manager who is in the second year of her Juris Doctor at the University of Melbourne.
"It is like a big working example," Ms Carmody says.
It is a way of putting into practise what we are studying and it is a change of pace from the theory work.
Ms Carmody did her undergraduate course in maths and physics, but studied some law as a breadth subject. She is now hoping to be able to combine the two in a career, and working on the Space Program is giving her real hands-on experience.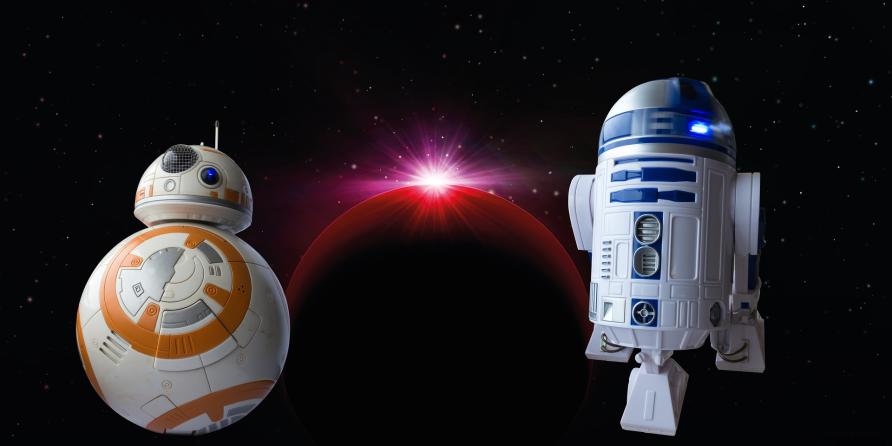 From June 29-July 3 the Melbourne Space Program will host its inaugural Final Frontier Festival at the University to directly engage the public in space and the greater potential of Australia's space industry. It will include workshops, talks, an exhibition of local aerospace start-ups, and a hack-a-thon to address space problems and is aimed not just at scientists and entrepreneurs, but also teachers and the wide public, including kids. Toy giants Lego and Sphero, maker of the latest Star Wars robot star BB-8, will also be there to engage children in learning about space.
Banner image: NASA