Curating a life
This year, curator and writer Professor Natalie King was recognised by the Australian Financial Review as part of their 100 Women of Influence awards for her contribution to Arts, Culture and Sport
It was an overwhelming honour to be awarded the Australian Financial Review 100 Women of Influence alongside 99 other female luminaries and two of my colleagues here at the University of Melbourne - Professor Sandra Kentish, who's the head of the School of Chemistry and Biomedical Engineering and Professor Miranda Stewart, at the Melbourne Law School. 2018 has been a momentous year for me, as I was appointed an Enterprise Professor at the Victorian College of the Arts in February.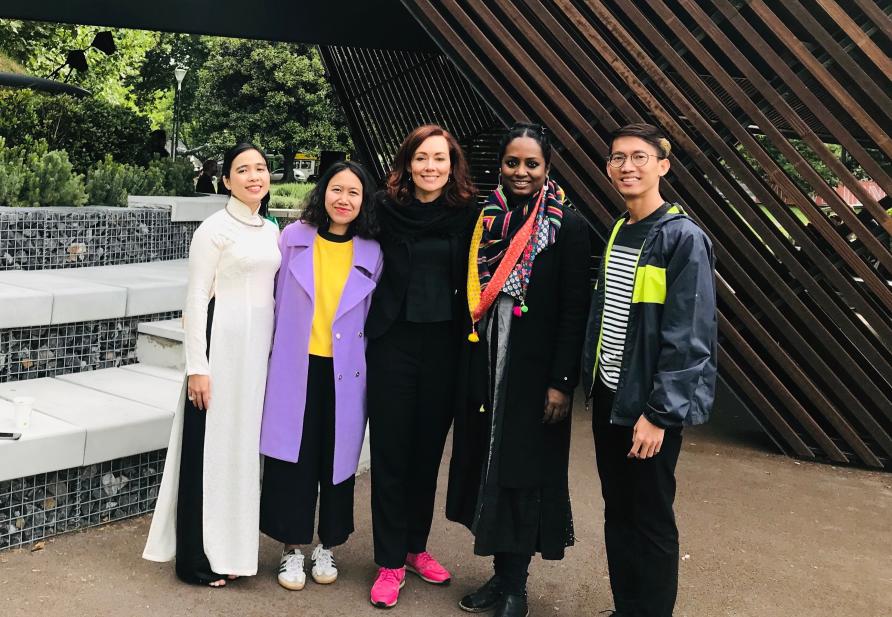 It's important to establish and build really good relationships as a curator. I have brought two new partnerships to the VCA and University of Melbourne with the Biennale of Sydney in March and, in November, an alliance with the Asia Pacific Triennial. These partnerships were orchestrated as micro-residencies for artists Mithu Sen from India, Elia Nurvista from Indonesia, Tiffany Chung from Vietnam and NS Harsha, who's also from India. It was enormously rewarding for faculty, students and our audiences to engage with such high-calibre artists from Asia.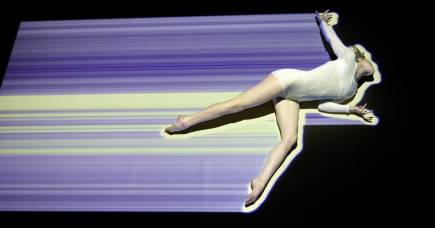 I've always loved working alongside artists and being close to creativity in formation. As a curator, my role is to take care of artists and their ideas while ushering in exhibitions. I like to listen to the murmurings of ideas and believe that the quieter you become the more you can hear: often this is the role of a curator, listening to the unknown and overlooked.
Curators assemble ideas and possibilities; if you can intersect with other fields like science, social policy or political debate there is more traction and cross-pollination. I'll ask myself: "What has currency? What is urgent? What will speak to audiences? What matters now?". I think the potential crossover between arts and science is profound. It harnesses our collective capacity as researchers and thinkers to fuse our disciplines around certain concepts because we approach them so differently.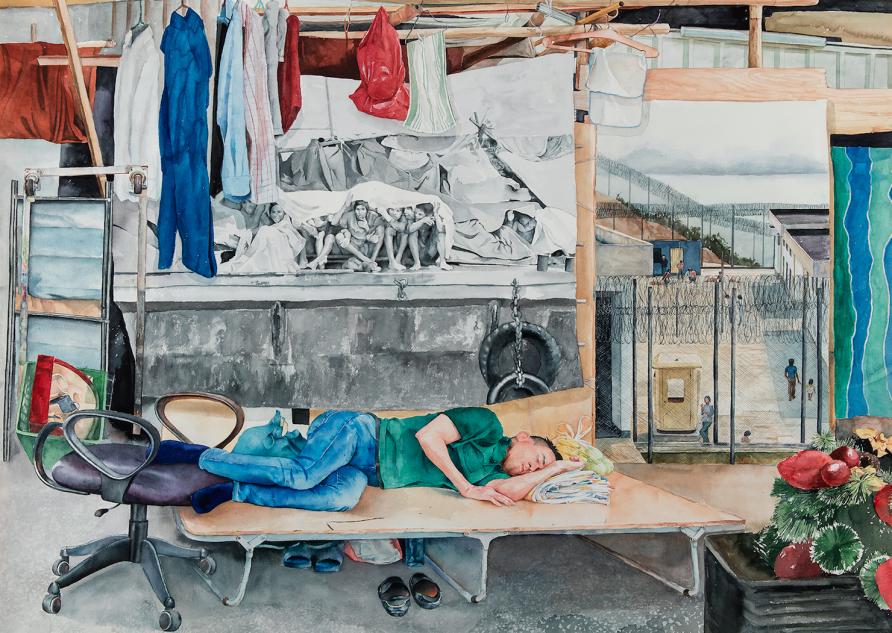 I finished school young, at seventeen. I wasn't sure what I wanted to be when I grew up, but I studied law for a couple of years. Then, I took myself on a European pilgrimage backpacking and completely fell in love with museums. It was absolutely intoxicating. I ended up living in Florence in Italy – regularly visiting Brunelleschi's Duomo and the Uffizi Gallery. I came back to Australia and it was like an epiphany - I'd transformed. I started doing a double major in art history and English, ultimately completing a master in curatorial studies, and I've never turned back.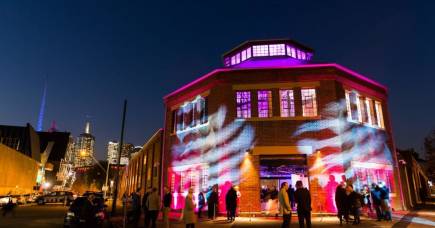 My paternal grandmother was a ballerina – and I was influenced by her as she took me to regular outings to the ballet especially at the enchanting Forum Theatre. I was very close to her and treasured spending time together - she had refined, sophisticated taste. I grew up in a fairly traditional, Jewish and loving household in North Balwyn in Melbourne. I was a voracious reader and, as a teenager, procured endless copies of D.H. Lawrence's novels from the older sister of a high school friend.
For me, no is the first step to yes. The art world can be volatile. The shifting terrain of our existence has definitely impacted on the arts. There is a lot more uncertainty around the challenges of funding, diminished resources, but that never seems to stop artists from making work during turbulent times of upheaval.
I have worked with Aboriginal curator, Djon Mundine (Warren Mundine's brother) for a long time. We've been working together for 15 years and that's very rare in my field - to have an Indigenous and non-Indigenous curator as collaborators. Last week we presented at the Art Association of Australia and New Zealand's annual conference on our curatorial modality. I enjoy assembling a disparate team because my skill set is not the skill set of others. It's like a symphony: you don't want just one soloist, you want the whole orchestra performing in synchronicity.
I have a particular interest in contemporary photography. I think that some of the most interesting artists are working in photography, especially urban Indigenous artists, like Tracey Moffatt, Destiny Deacon, Michael Cook and Fiona Foley. Many artists are turning to the camera, inverting the gaze back out to what they are seeing in the world and their environment. As part of this, I've tried to support the work of contemporary living artists with a focus on Indigenous artists, presenting them alongside their peers, internationally and particularly in Asia.
I think Asia is our destiny. There are incredible artists coming out of the region especially the Global South. In early 2016, I curated an exhibition at the National Gallery of Indonesia in Jakarta with Sally Smart and Entang Wiharso. I've also just come back from the Taipei Biennial and presented at the International Association of Art Critics Congress in Taipei. After curating the Venice Biennale with Tracey Moffatt last year, which is the penultimate achievement for a curator, I was thinking, what's next? I have had some time to ponder and recalibrate, trusting the unknown. Now, I am co-curating an exhibition with the Photo Museum in Tokyo for the 2020 Olympics with their Chief Curator, Harumi Niwa.
I have two teenage daughters. I feel very strongly about what the world might be offering to the next generation of women in light of #metoo and the lack of pay parity. It's astonishing to me that this is still the case in the 21st century. But having said that I think the voices of women need to be heard. I am a mentor for Mentor Walks, which connects emerging female leaders with senior women from diverse professions, and I hope I'm playing a role in ensuring that the voice of creative women is voluble.
We have to salvage our imagination. If we don't cherish culture and creativity as a society, I don't know what we will have left. I think without those qualities - we're lost.
- As told to Louise Bennet
Banner image: Tarrawarra Museum of Art