Cutting agricultural emissions will reduce air pollution and save lives
Reducing ammonia emissions from agriculture will substantially benefit global health and can be done at low cost shows new research
Air pollution is the fourth leading risk factor for early death worldwide. Only high blood pressure, tobacco use and poor diet cause more early deaths, while high body-mass index (BMI), malnutrition and alcohol use cause fewer.
We are reminded of air pollution when our cities are covered by smog or we drive past a power plant's exhaust chimney, but this pollution is otherwise largely invisible.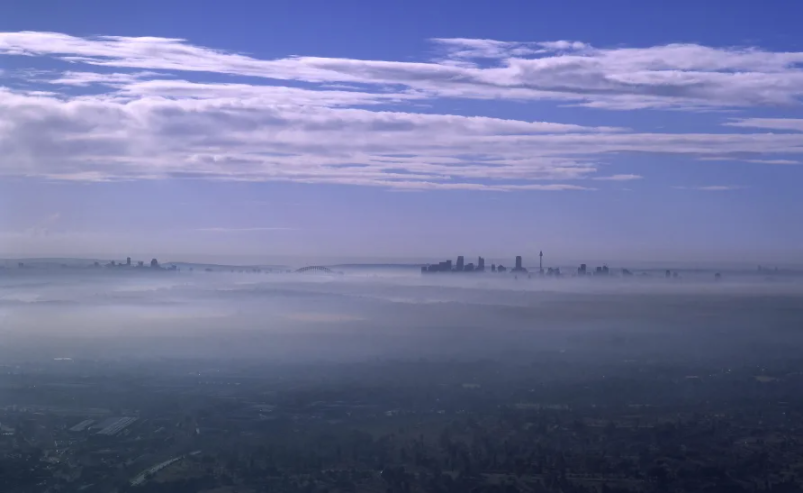 But it's these invisible pollutants that are especially hazardous to health. Particulate matter (or PM) are particles found in the air, including dust, soot, dirt, smoke, and liquid droplets.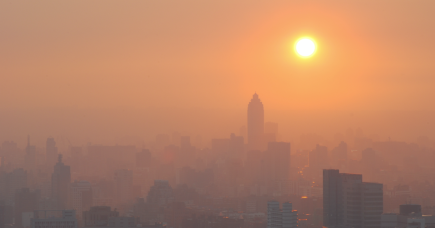 Particulate matter with a diameter under 2.5 micrometres (PM2.5) pose the greatest risk to health because it can penetrate the lungs and enter the bloodstream. PM is estimated to cause millions of premature deaths annually, and costing the global economy upwards of $US5.7 trillion per year.
The gases sulphur dioxide (SO₂), nitrogen oxides (NOⅹ) and ammonia (NH₃) are the building blocks or precursors of PM2.5 in the atmosphere.
Sulphur dioxide and nitrogen oxide mainly come from coal-burning power plants, industrial emissions and vehicle emissions, while ammonia emissions are mainly from agricultural and natural sources, including animal husbandry and ammonia-based fertiliser.
Most air pollution regulations have focused on nitrogen oxide and sulphur dioxide emissions from energy production, housing, transport and industry processes. But while developed nations have reined in sulphur dioxide and nitrogen oxide emissions from the energy sectors, ammonia emissions are largely unregulated and continue to rise.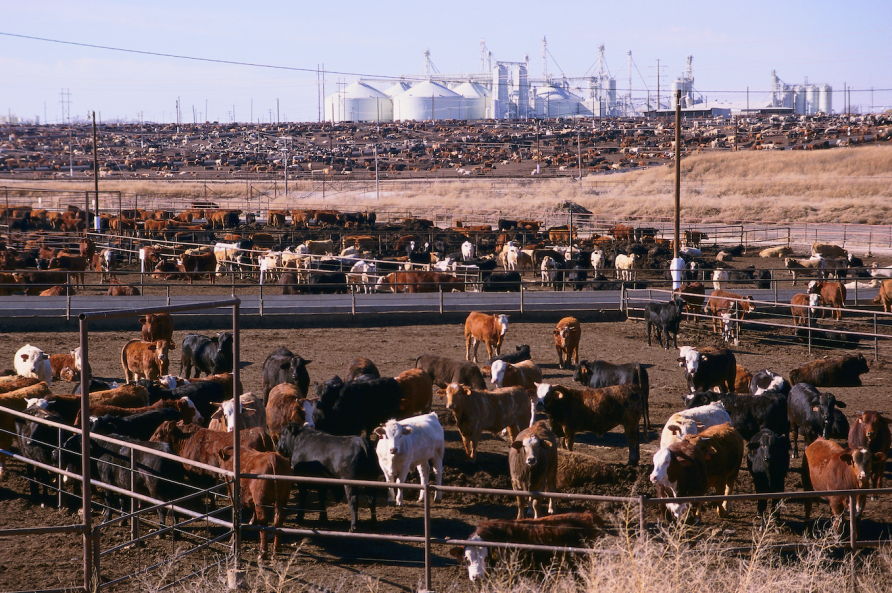 In our latest research, now published in Science we analysed ammonia's historical and current contributions to global PM2.5 pollution and human health, an area that hadn't been previously addressed.
Our team developed and applied a new metric known as the 'Nitrogen-share' (N-share) of PM2.5 pollution, to quantify the problem and determine how we can reduce the lives and health lost to PM2.5, efficiently and effectively.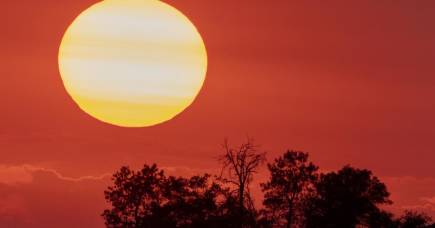 The 'N-share' index
N-share is the contribution of reactive nitrogen (Nr) compounds (ammonia and nitrogen oxides) to total PM2.5 concentration, determined by modelling with and without Nr emissions. These compounds are defined as reactive because they are heavily engaged in complicated chemical interactions to form PM2.5.
Our results show Nr accounts for 39 per cent of the global share of total PM2.5 exposure in 2013, up from 30 per cent in 1990, with rising Nr emissions and successful controls reducing the proportion of sulphur dioxide.
From 1990 to 2013, total Years-of-Life-Lost (YLL) due to PM2.5 pollution derived from Nr emissions increased from 19.5 to 23.3 million globally, with an annual expenditure of $US420 billion in just health costs.
PM2.5 pollution has worsened in Asia and Africa, especially in China and India, which have experienced a dramatic increase in pollutant emissions. It has decreased in high-income countries as a result of environmental legislation.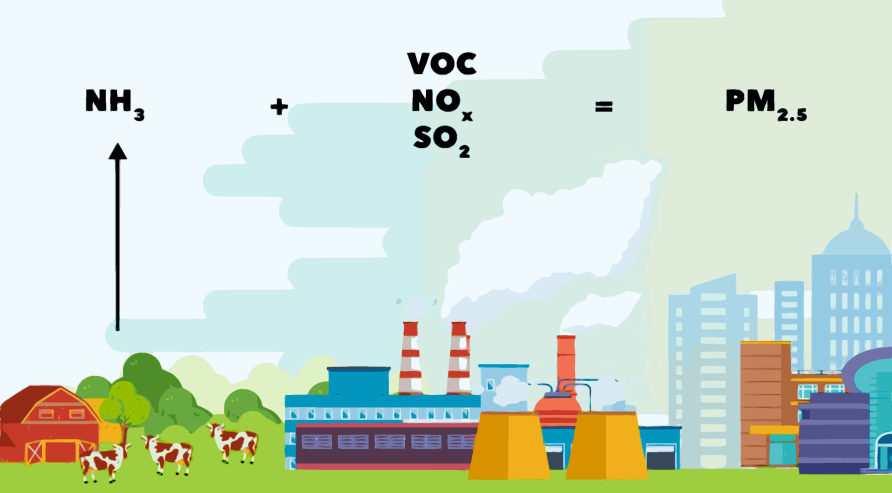 The separate contribution and health impact of ammonia emission increased from 25 per cent with 16.3 million YLL in 1990 to 32 per cent with 19.3 million YLL in 2013, while for nitrogen oxide, the value increased from 17 per cent with 11.4 million YLL to 28 per cent with 16.2 million YLL.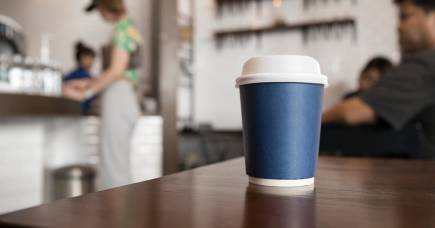 Our study highlights and supports the important role of ammonia emissions on PM2.5 pollution. These emissions contribute more to PM2.5 pollution than nitrogen oxide emissions in most countries, indicating that the reduction of ammonia emissions may help mitigate PM2.5 pollution more efficiently than other PM2.5 building blocks.
curbing ammonia is the right path
While scientists have been aware for some time that decreasing pollution provides a net economic gain, the economic cost-benefit analysis in our research shows curbing ammonia is more cost-effective than nitrogen oxide for mitigating PM2.5. This gives us a clear path and strong rationale for better public policy.
Although stringent policies to reduce nitrogen oxide emissions could further improve air quality, our study suggests these controls are likely to come at an increase, aren't sufficient on their own to achieve clean air targets, and won't be as effective as cutting PM from ammonia.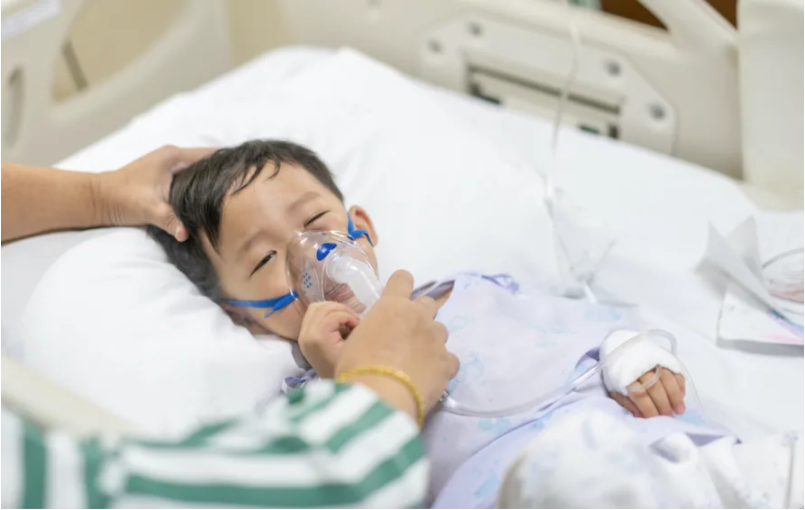 However, our analysis shows global ammonia emissions could be reduced by 50 per cent at a total implementation cost of around $US38 billion. This is far cheaper than the health cost of $US172 billion.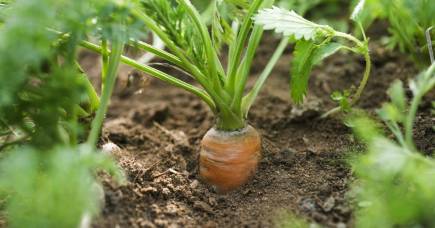 This could also save about 20 per cent of global nitrogen fertiliser use, with a net value of around $US28 billion to farmers. This is in addition to reducing ammonia's contribution to greenhouse gas emissions.
Our main opportunities to reduce air pollution from ammonia are in agriculture. Those abatement measures are relatively easy and cheap, but ammonia use is distributed over many individual businesses, so will require changes by farmers and their advisors in diverse environments.
The most promising control options are those that improve the overall nitrogen efficiency of fertilisers.
Our team is leading the ARC Research Hub for Smart Fertilisers that is working with industry partners Incitec Pivot Fertilisers and Elders Rural Services to develop new enhanced efficiency fertilisers (EEFs) that increase crops' nutrient use and reduce losses to the environment.
We have also achieved progress on other mitigation strategies like using processed brown coal to capture ammonia from waste on intensive livestock systems and farms, including cattle and poultry farms.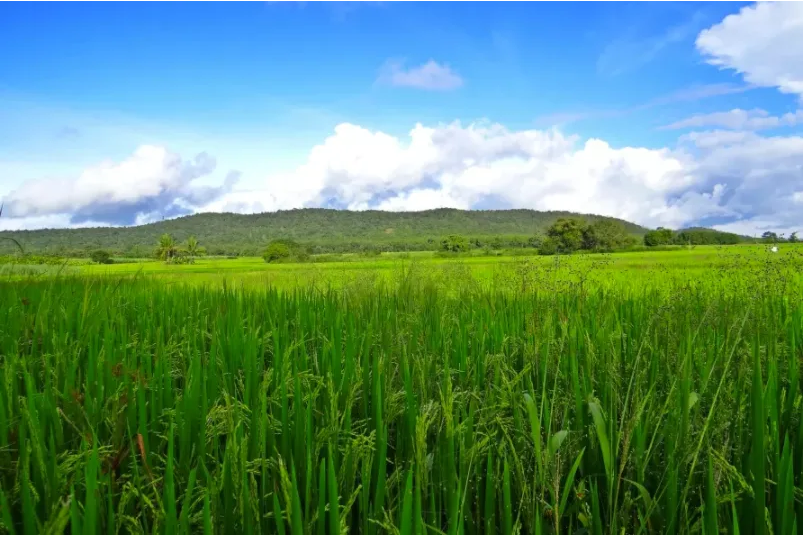 Policy drives change
The Netherlands and Denmark have already implemented policies to reduce ammonia emissions, leading to reported emission reductions of 35-66 per cent from 1990–2011.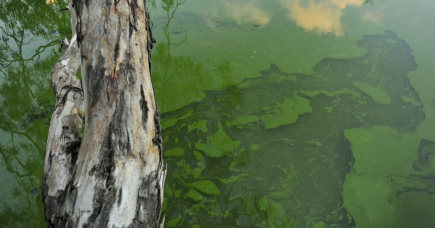 Other countries are following their lead. The Gothenburg Protocol has set emissions limits for ammonia and the EU committed to cutting emissions by 6 per cent by 2020, compared to 2005 levels.
China has addressed the reduction of ammonia emissions from agricultural sources during its 13th Five Year Plan (2016-2020), and our previous research shows one-third of its agricultural ammonia emissions could feasibly be reduced through policies such as subsidies to EEFs and fertilisation machinery.
Reducing air pollution will require multifaceted approaches and monitoring, as well as ongoing lobbying for policy changes given the serious health and environmental consequences of not acting.
Our research provides a new index and perspective to support ammonia mitigation as a cost-effective strategy for reducing air pollution and the impacts it has on human health.
Banner: Getty Images