Feather-flowers and photographs
A visit by an Aboriginal newspaper editor to Museums Victoria inspired a project in contemporary storytelling, helping to connect Australia's First Peoples with museum collections
In late 2019, Daphne Daniels, the long-time editor of the independent newspaper, the Ngukurr News, visited Museums Victoria to explore collections of material culture from her community, Ngukurr, for the first time.
The community of Ngukurr is located on the banks of the Roper River in south east Arnhem Land in Australia's Northern Territory.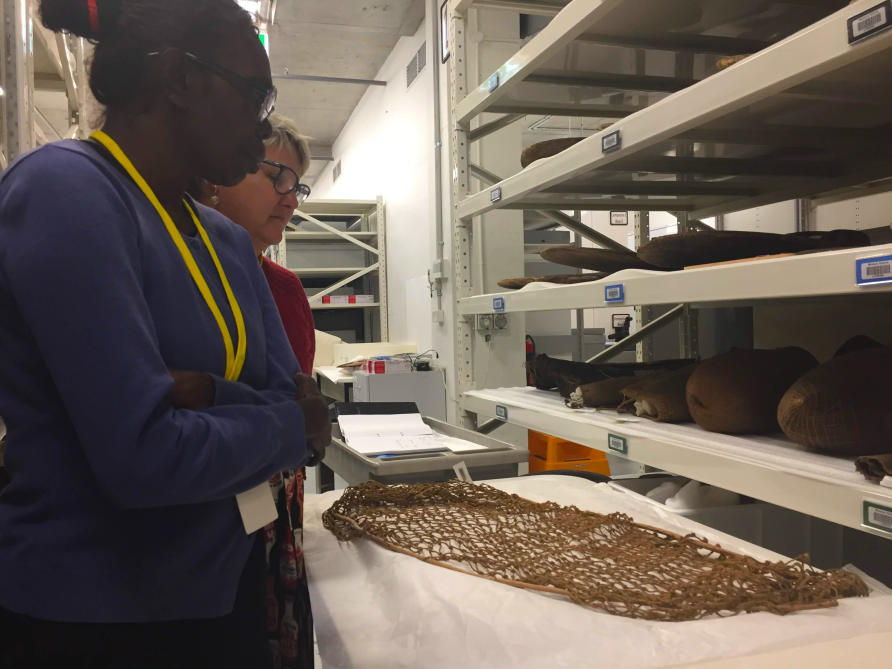 The First Peoples' Collection at Museums Victoria that Daphne came to see includes spectacular examples of Ngukurr cultural heritage including small, colourful and skilfully designed feather-flowers that she had no recollection of ever seeing before.
These particular items date from the 1960s, but similar feather-flowers were also made by Koori women in Victoria, thousands of kilometres away, from the early 1900s onwards.
Could this be another example of intercultural exchange?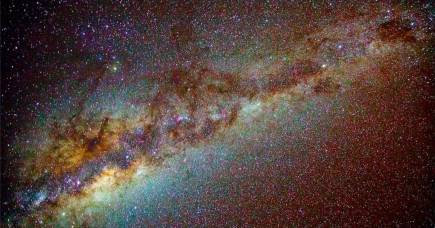 For instance, weaving techniques were shared between women from the Murray River region in Australia's south east – the Yorta Yorta, Bangerang, Wiradjuri and Ngarindjerri – and transferred in the 1920s by the missionary Greta Matthews to Goulburn Island in far north Arnhem Land.
Uncovering this story, and others like it, is the aim of the McCoy seed-funded project, The Living Archive of Aboriginal Collections (LAAC); a collaboration between the Ngukurr Community, Museums Victoria and the University of Melbourne.
The McCoy LAAC project, hosted by the Digital Studio at the University of Melbourne and Museums Victoria, was inspired by Daphne's request to easily access more information about her community's history and culture, and share these stories in the Ngukurr News.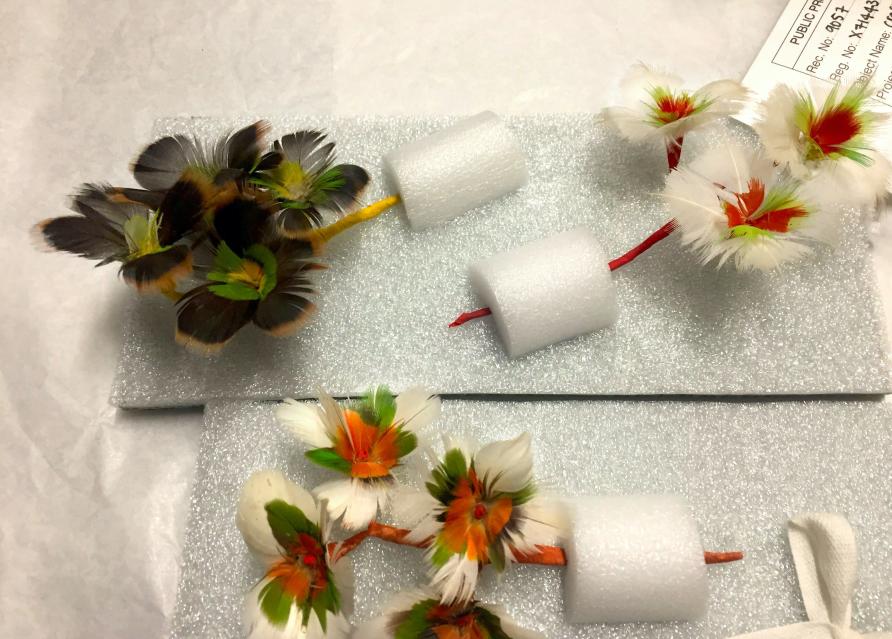 The newspaper provides the Aboriginal community of just under 1,000 people with current information, allowing them to share experiences and engage with local and broader socio-political issues.

Working with the Ngukurr community, the McCoy LAAC project has piloted remote accessibility to the Museum's First Peoples' collections through a Community Access Portal (CAP).
CAP is a secure online site that is connected to Museums Victoria's wider collections database (known as EMu), but controlled by the community itself.
It enables First Peoples' and their communities to access and share collections remotely, but importantly, people can also correct and contribute information from their own perspectives.
A framework for a 'living archive'
The notion of a 'living archive' is a move towards acknowledging the networked, interconnected nature of Indigenous knowledge, challenging the traditional view of archival and collection systems as static sites of preservation.
Daphne's visit was the first time someone from a remote community had accessed the portal. Her focus was on choosing cultural objects and photographs to share with the wider Ngukurr community.
Her selection included boomerangs, reed necklaces, shields, woven objects, spear-throwers and spears, as well as photographs taken by anthropologist, Sir Walter Baldwin Spencer, during his visit to Roper River between 1910 and 1912.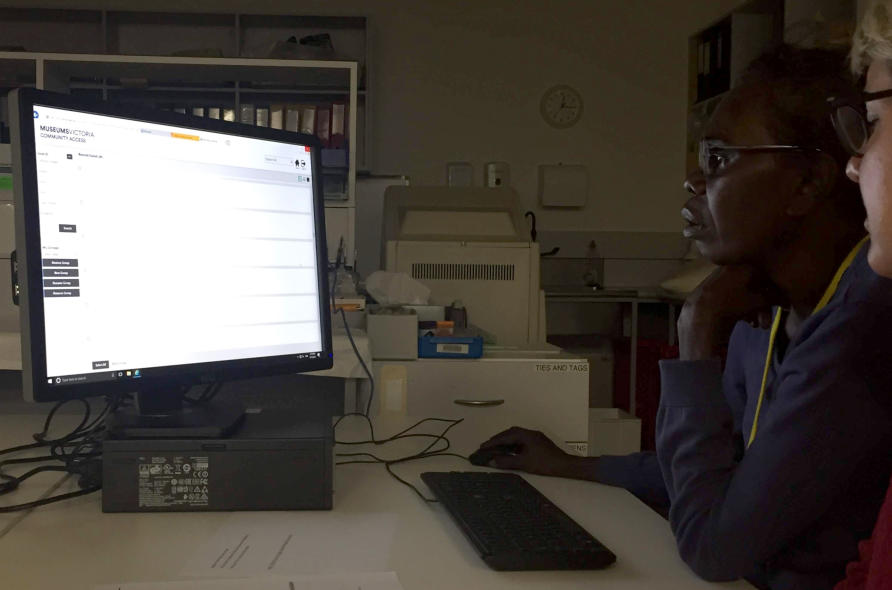 Starting a conversation
Another associated project, the Living Archive of Aboriginal Art (LAAA), funded by the Melbourne Social Equity Institute at the University of Melbourne, also provides opportunities to reveal the interconnections between cultural heritage in museums and contemporary Aboriginal culture
Like the Living Archive of Aboriginal Collections, LAAA is also exploring creative ways for supporting First Nations' access to their collections and stories through digital technologies.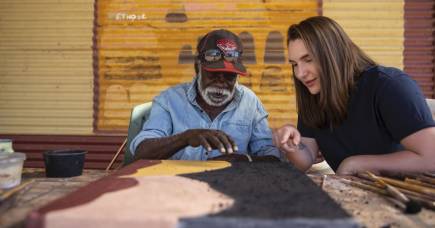 Mitch Mahoney, a young Boonwurrung artist and great nephew of renowned Mutti Mutti/Wemba Wemba/Boonwurrung artist Maree Clarke, is involved in the project.
For more than 20 years, his family and members of the southeast Australian Aboriginal community have committed to reviving cultural practices thought to be lost or 'dying' as a result of colonisation – reclaiming objects and their stories
Mitch is working with his family to breath life into cultural material currently located in archives, revitalising them as contemporary artworks, including kangaroo teeth necklaces and supersized river reed necklaces.
Daphne and Mitch have discussed how access to the Museum's collections might give new life to knowledge of Ngukurr material culture not practised for many years. Actively reclaiming the collections by learning to make items would allow young people to reconnect with cultural knowledge and, as Daphne says, 'modernise our craft'.
Recognising collections as living
The importance of starting conversations between communities and collecting institutions is essential if collections are to be accessible and usable by communities.
Museums Victoria has actively contributed to the repatriation of Ancestoral remains and cultural objects since at least the 1980s.
The return of cultural material is an important part of the healing process associated with colonisation and the removal of cultural heritage, but many Aboriginal communities face ongoing challenges in their quest to have items physically and/or digitally returned.
Ngukurr has limited resources for supporting the immediate return of collections, like access to appropriate physical storage or digital infrastructure.
There are also gaps in people's knowledge about some objects and their stories, and the community requires time to research before items are returned.
Another consideration is the potential trauma that specific objects or records in a collection may spark.
Many of the items in the Museums' Ngukurr collection date from during or immediately following devastating and extensive massacres in the Roper River region in the late 19th and early 20th centuries.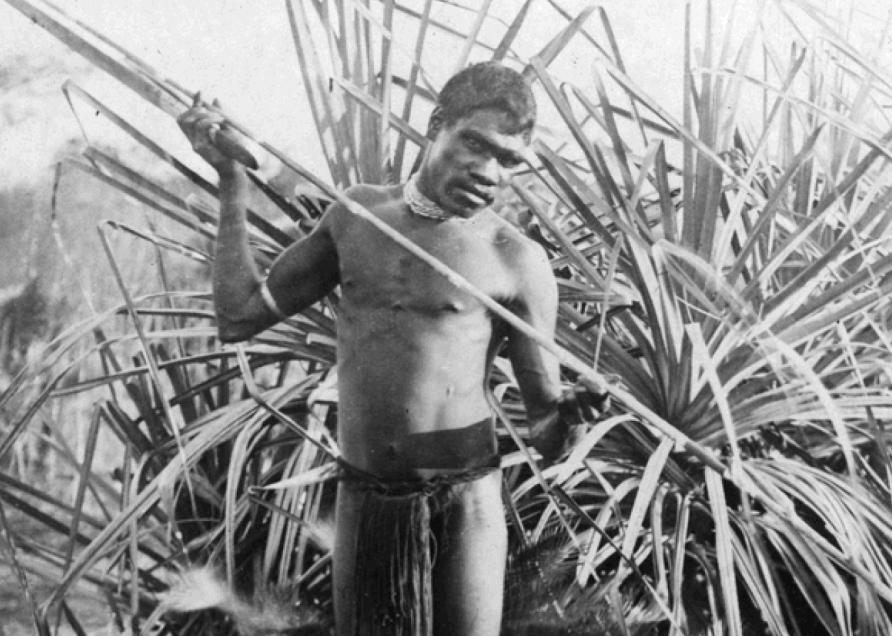 These objects and their stories have the potential to create different responses in different people connected to them, which needs ongoing community-led consultations and collaborations.
The Living Archive of Aboriginal Collections has initiated work exploring an alternative 'living archive' of Ngukurr collections that encompasses ongoing community engagement with their cultural heritage.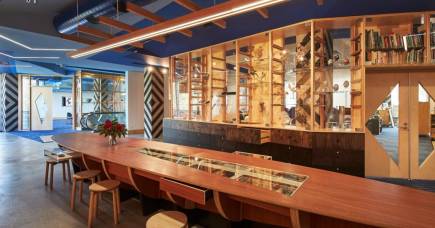 A living collection can include publishing articles in the Ngukurr News about the collections, creating new art and craft-work, or telling stories from contemporary Aboriginal perspectives in museum databases.
All of these complement and challenge the idea of what a museum collection or archive could potentially become – incorporating contemporary Indigenous perspectives and enriching established information with a living culture.
The Living Archive projects look forward to building collaborations through the recently announced ARC Indigenous Discovery Project: Indigenous Storytelling and the Living Archive of Aboriginal Knowledge. The project is done with the help of the Museums Victoria collections team including Melanie Rabats, Molly Walker, Nancy Ladas, Mary Morris, Ellen Burrows and Rob McWilliams. And the project couldn't be achieved without the contribution of Aboriginal co-researchers — Daphne Daniels, Maree Clark and Mitch Mahoney.
Banner: A feather-flower from the Ngukurr collection. Richard Chenhall/University of Melbourne