Food for thought
Food, and where it comes from, connects all of us – so using it as a tool to teach students global competency and citizenship makes sense
In an increasingly complex world of pandemics, wars, political tensions and climate struggles, how can we give young people the global competencies, skills, values and knowledge to help them navigate these issues?
More specifically, while forces try to divide us, what are the concepts and subjects that bring us together? And how can educators harness shared human experiences in a classroom to help grow our kids' global citizenship?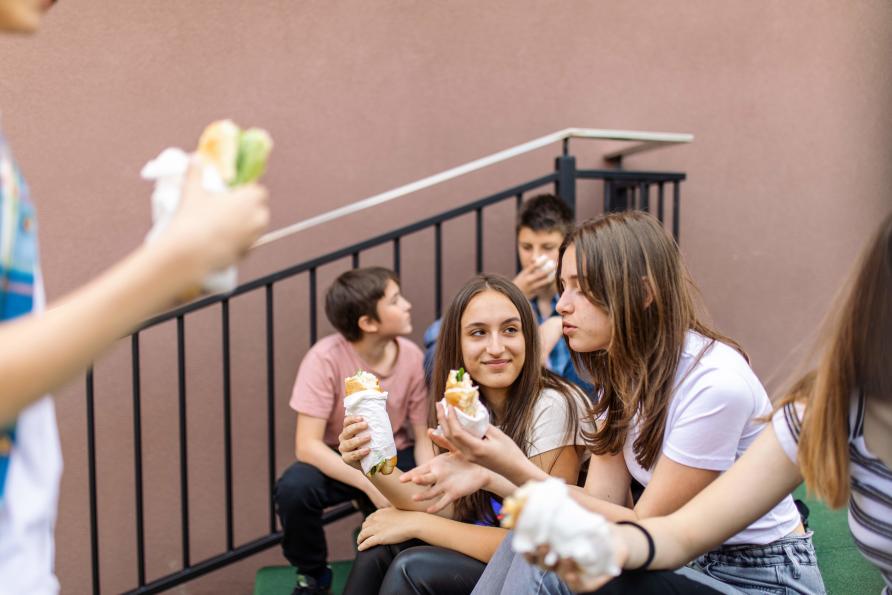 The global poverty charity Oxfam defines global citizenship as "concerns for environmental problems" and a "commitment to sustainability." At the same time, the children's charity UNICEF includes an "appreciation for diversity and global interconnectedness" and "a desire to confront societal inequities" as well as a "willingness to act meaningfully".
The Organisation for Economic and Cooperative Development (OECD) states that global competence can help young people "care about global issues and engage in tackling social, political, economic and environmental challenges".
Education for global citizenship and competence can be transformational for young people, but many teachers in an already cluttered curriculum can find it a challenge.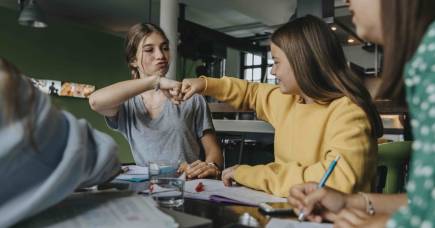 As we try to move global citizenship teaching and learning from just adding more to what schools already do - 'additive' - to genuinely transformative and transformational, what if we used food as a tool for learning about the world and the role we play in it?
THE IMPACT OF FOOD SECURITY
Agriculture, and particularly the topic of food security, is the perfect medium for deep, contextual, integrated and experiential global learning.
Moreover, curriculum connections abound – from the general capabilities of literacy, numeracy and information communication technologies all the way through to critical and creative thinking, personal and social capability, as well as ethical and intercultural understanding.
Schools across Australia and around the world often use the United Nations' Sustainable Development Goals as the lens through which to explore global competence. Each goal is intrinsically linked to food – whether it's good health and well-being, zero hunger, climate action, reduced inequalities or responsible consumption and production – to name just a few.
The United Nations predicts that the world's population will reach 8.5 billion in 2030 and increase to 9.7 billion by 2050. As we continue to confront issues of urbanisation, deforestation, biodiversity, habitat loss and our continuing climate crisis, we are faced with the seemingly impossible task of producing more food on less land.
All of these food and water shortages have societal implications, including increased inequities, hunger, malnutrition and poverty. As the correlation between wealth and health is firmly gripped, vulnerable populations continue to suffer.
Research suggests that certain groups here in Australia are more susceptible to food insecurity. These include "unemployed people, single-parent households, low-income earners, rental households, young people and Indigenous, culturally and linguistically diverse communities."
These issues are all interconnected, and that's reflected in the Sustainable Development Goals, but only a collaborative, interdisciplinary, cross-sector approach will help solve them.
Today's school students need a global mindset and skill set to help generate solutions to these complex global challenges.
OUR SHARED CULTURE OF FOOD
When it comes to culture, many of us may still focus on the 'F words' developed by American anthropologist Edward T. Hall's 'cultural iceberg' – food, flags and festivals.
And when we think about culture and multiculturalism, we tend to focus on observable characteristics – like food. These may be cultural celebrations or festivals that are centred on experiencing something new or sharing meals together.
While this is good, many of us don't delve any deeper into how entrenched food is in our cultures and our shared histories.
For example, let's take a look at two of the cross-curriculum priorities in the Australian Curriculum aimed at exploring intercultural learning opportunities: the first is Aboriginal and Torres Strait Islander Histories and Cultures, and the second is Asia and Australia's Engagement with Asia.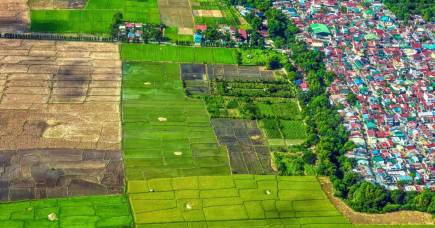 In his book Dark Emu, Professor Bruce Pascoe explores how Aboriginal and Torres Strait Islander people created and used methods of agriculture, including crop-growing, fish-trapping and controlled burning, for tens of thousands of years.
And there was international trade.
Beginning in the 1700s, the Makassar people of Sulawesi in Indonesia would sail to the Kimberley Regions and Arnhem Land each year to trade for sea cucumbers, known as trepang.
Fast forward to today and, if we look at the cross-curricula priority of Asia and Australia's Engagement with Asia, 2020 data reveals that Australia's trade relationship with Asia remains strong, with 70 per cent of the nation's top 10 two-way trading partners coming from the Asia region. And many of these traded goods remain agricultural.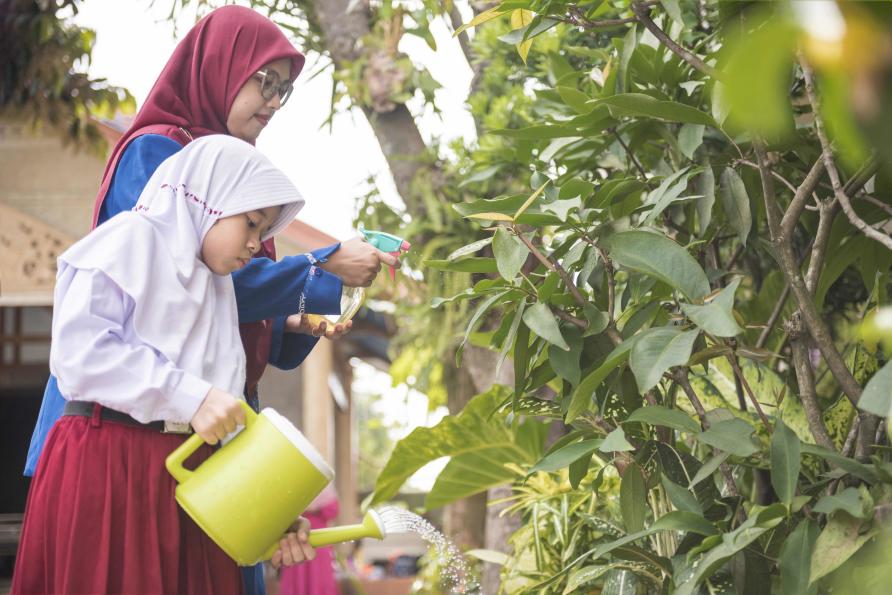 LEARNING THROUGH FOOD
Acknowledging agriculture's role in global competence, the Asia Education Foundation has developed HarvestEd.
This program is agricultural learning for global citizens that uses design thinking and inquiry learning approaches where students investigate agricultural issues in the Asia-Pacific region and prototype creative solutions.
To inspire students' thinking and promote debate and dialogue, they tackle big questions like: Do farmers control the environment, or does the environment control them? Is it easier to be a farmer now than it was 100 years ago? Is it more important for food to be affordable or nutritious? And what would an ideal farm look like from an animal's perspective?
Often referred to as 21st-century skills, the skills and learning dispositions fostered in the program are increasingly important for our kids to develop. We've all heard of critical thinking, creativity, collaboration, and communication – but emerging terms now include entrepreneurship, agility and adaptability, curiosity and imagination.
The Alice Springs (Mparntwe) Education Declaration echoes the sentiments of why these skills are so vital for global competence, stating "these skills support imagination, discovery, innovation, empathy and developing creative solutions to complex problems."
But the further we dig, the more we find that food connects all of us – whether it's culturally, politically, socially, historically or economically.
So, what if we repositioned our perceptions of food as something that not only helps us live, but helps us to learn about the interconnectedness of the world we all live in?
Banner: Shutterstock