Four Corners: Using restraints can be called torture
Graphic images depicting a juvenile detainee being restrained show why this practice should be banned
The ABC Four Corners program on the treatment of detainees in juvenile detention in the Northern Territory was devastating viewing. Prime Minister Malcolm Turnbull's subsequent announcement of a royal commission to investigate is to be applauded.
One of the many concerns raised was the use of what are termed "restrictive interventions" to control behaviour. The vision of the use of brute force to restrain a child, strip him and leave him crying in distress, as well as the image of a hooded figure sitting strapped to a chair, are difficult to erase.
The use of various forms of restraint to control behaviour occurs in a wide range of institutional and other settings. However, it is controversial due to the adverse physical and psychological effects that may result.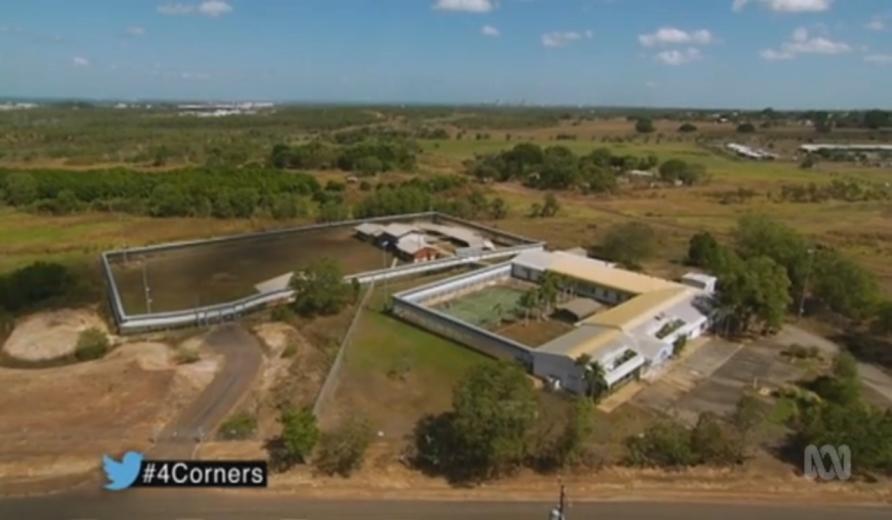 There are different definitions of restraint used in legislation across Australia. Tasmania's Mental Health Act defines three different forms of restraint:
physical restraint: "bodily force that controls a person's freedom of movement";

mechanical restraint: "a device that controls a person's freedom of movement"; and
chemical restraint: "medication given primarily to control a person's behaviour, not to treat a mental illness or physical condition".
But, there are no universal definitions. And there are gaps in regulation and oversight. There is also no formal, routine, nationally agreed data collection and reporting framework for the use of restraint.
In health-care settings, regulation occurs primarily under mental health and disability services legislation, as well as through a range of policy directives and guidelines.
In Australia, deaths have resulted from:
Physical injuries have also been reported during the use of physical and mechanical restraint. The Victorian Ombudsman recently investigated claims by five patients in a mental health facility that they had been dragged by their hair, sustained injuries to their shoulders from having their arms and hands held behind their back, and experienced bruising and grazing to their forehead and legs after being physically restrained.
Experiences of physical and mechanical restraint have been reported as overwhelmingly negative, associated with immediate escalation of distress, and intense feelings such as despair, shame, terror and rage.
What does the law say?
The United Nations Special Rapporteur on Torture has called for an absolute ban on the use of restraint in health-care settings. There are strong arguments that there should be an absolute ban in the use of restraints on children in institutional settings.
Article 7 of the International Covenant on Civil and Political Rights states:
"No-one shall be subjected to torture or to cruel, inhuman or degrading treatment or punishment."
Article 4 clarifies there can be no exemptions from this provision.
The Convention against Torture and Other Cruel, Inhuman or Degrading Treatment or Punishment also provides a globally significant framework for combating torture and inhuman treatment. Article 1 defines torture as:
"Any act by which severe pain or suffering, whether physical or mental, is intentionally inflicted on a person for such purposes as … intimidating or coercing him [or her] or a third person, or for any reason based on discrimination of any kind, when such pain or suffering is inflicted by or at the instigation of or with the consent or acquiescence of a public official or other person acting in an official capacity."
What was shown on Four Corners last night was cruel, inhuman and degrading treatment – if not torture.
Research has found any reduction in the use of restraint in health-care settings requires a commitment to workforce development so there is a sufficient number of staff as well as education, supervision and accountability of both staff and management.
This should apply to all institutional settings – lest the events at Don Dale detention centre be just the tip of the iceberg.
This article has been republished from The Conversation.
Banner image: AAP Image/Four Corners