Friends, Romans, Fake News
In a world of 'alternative facts' and spin, Shakespeare's plays can help teach us how to grasp complexity and expose manipulation
Soon after US President Donald Trump's election, White House advisor Kellyanne Conway notoriously posited the existence of 'alternative facts', refuting an NBC News presenter's statement that the turnout for the new president's inauguration was low.

Viewers had all seen video footage of the inauguration so there was no argument to be had.
Or so it seemed.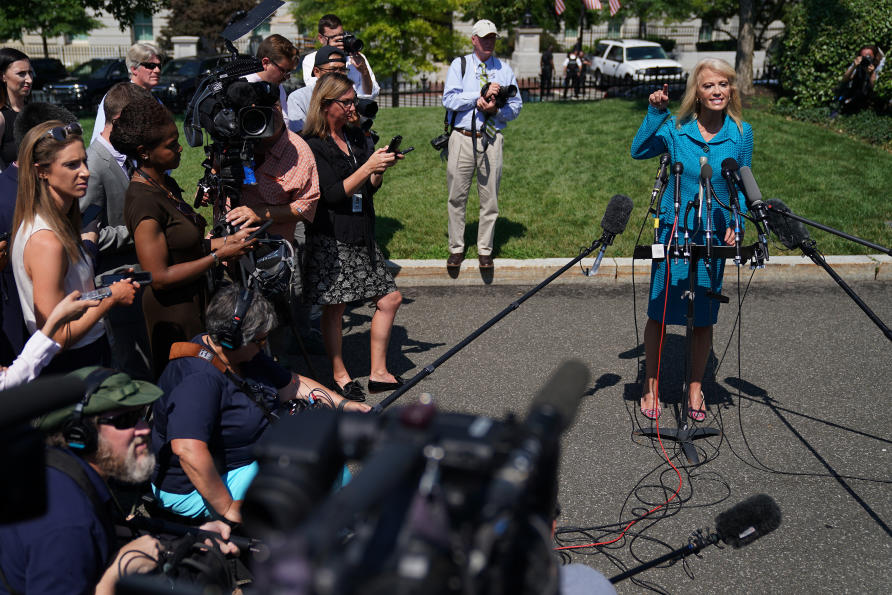 Conway was widely derided for her parallel-universe defence: rather than accounting for the low numbers, she effectively denied that the footage – a seemingly objective record – had captured the attendance accurately.
This extreme example of public relations in damage control nonetheless points to genuine complexities in the way we see the world.
How can we better prepare people for a world in which presidential counsellors can evade devastating critiques by positing the existence of 'alternative facts'?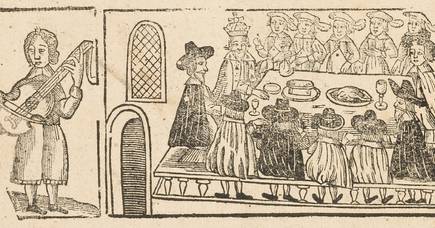 What we need are critical thinkers who are capable of grasping complexities and the manipulations of propagandists like Conway. And to produce these critical thinkers we would do well to go back 400 years or so to William Shakespeare.
Shakespeare wrote Julius Caesar in 1599. The story follows Brutus and his fellow conspirators as they plan to assassinate Caesar. That they succeed in killing him is a fact. But facts are only part of the story.
Where do our sympathies lie as an audience? How do we interpret the play? Does the play belong to the noble conspirator, Brutus? To the world-famous victim, Caesar? Or to the dexterous avenger, Antony?
Even within Shakespeare's celebrated oeuvre, Julius Caesar has proved particularly prone to diverse interpretations.
In American productions, Brutus has traditionally stolen the show.
In fact, the play has been a perennial favourite there since the 1770s, linked to the struggle for liberty and the republican ideal: "the success of the new nation depended on it" as the editor of the Arden Shakespeare edition noted.
American actor John Wilkes Booth once played Brutus in 1864, and reportedly recited his lines when assassinating President Abraham Lincoln in a theatre box in 1865. His diary records that he believed he was only doing "what Brutus was honoured for".
Meanwhile in Australia, Caesar was the enemy in the first performance of Julius Caesar in Melbourne in 1856 at George Coppin's Olympic Theatre.
This production ran contemporaneously with the Crimean War (October 1853-February 1856), which provided the audience with a dominant context for their interpretation, so that for them "the defence of Roman liberty against the challenge of Caesar would constitute an earlier example of the same historical conflict".
Sometimes productions condemn the conspirators, but sometimes it's the angry mob avenging Caesar's death who are vilified.
A particularly ghastly episode in Shakespeare's play occurs late in the piece, when Cinna the poet is mistaken for Cinna the conspirator, and is killed by Caesar's supporters even though his identity is clarified.
So disturbing was this mob-mentality that Cinna the poet had his life spared in every modern performance of Shakespeare's play until 1937 in New York, when Orson Welles' adaptation of the play restored the lynching of Cinna for the first time in centuries.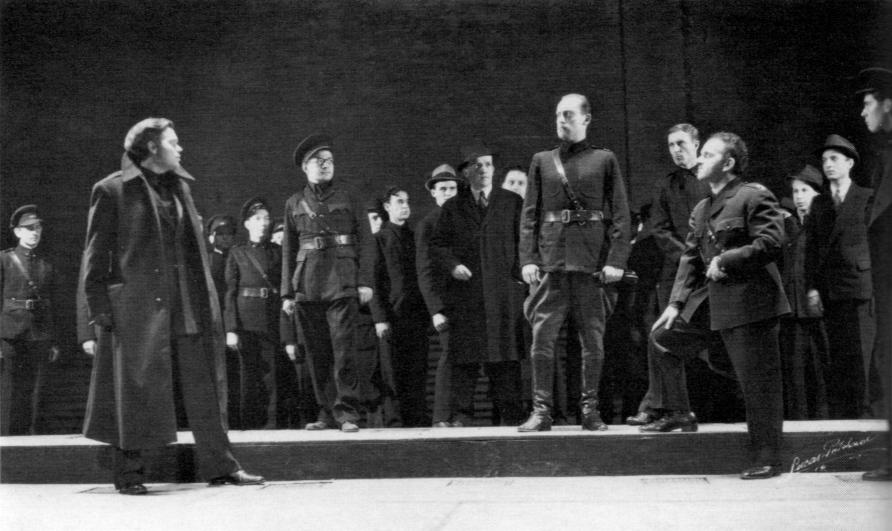 Julius Caesar was always a political play, dealing as it did with questions of rule and legitimacy at a time when succession anxieties gripped Shakespeare's England and their ruler, Elizabeth I, refused to name an heir even as her death seemed imminent.
But Welles started the trend of overtly contemporising the play's political concerns: Caesar was Mussolini and the settings were Nazi rallies in his production.
Other productions have turned Caesar into Fidel Castro, Margaret Thatcher, Barack Obama and most recently, Donald Trump.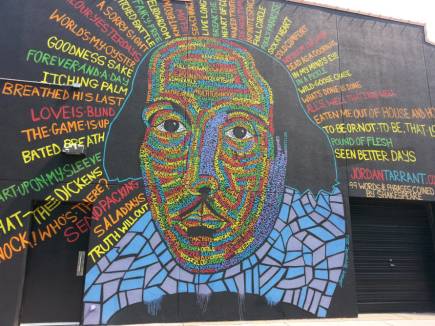 The depiction of the assassination of the current president's likeness on stage provoked outrage, with several corporate sponsors withdrawing their support and unrelated Shakespeare companies in Dallas, in Massachusetts – all over the US – receiving death threats in the wake of the controversy.
Donald Trump Jr's response on Twitter was to ask: "when does art become political speech?"
But of course Shakespeare's Julius Caesar – and the theatre of Shakespeare's day more generally – was always intensely political.
One of the reasons we continue to watch and read Shakespeare is because he doesn't tell you what to think; he teaches you how to think.
As an audience we collectively witness the assassination of Caesar – but how do we give meaning to that 'fact'?

Modern productions, including our recent social media-led "immersive" production #ItWasGreekToMe, explore these kinds of complex responses to the seemingly neutral 'fact' of Caesar's assassination.
#ItWasGreekToMe uses the Facebook Messenger app as the delivery mechanism over a period of days, the production drip-feeding snippets of information as though leaking information about a developing conspiracy.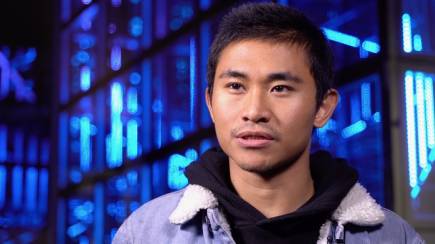 Screencasts of intercepted chats between the conspirators, surveillance footage, officially redacted transcripts of conversations and alarming news broadcasts culminate in a 360 degree virtual reality experience of the assassination scene itself.
This trans-media experience implicates the audience in the events that unfold but also forces them to evaluate the evidence – the facts; but this production, modelled on a WikiLeaks-style exposé of the Deep State, highlights the power of manipulation for a modern audience.
A supporting hackathon, Major Hack 2019, added an extra element of information and misinformation that further emphasised to those who took part why Shakespeare's Julius Caesar is as relevant as ever in today's society.
More and more productions around the world are experimenting with technology that plunges their audiences into the world of Shakespeare.
In fact, last year saw two separate immersive productions of Hamlet in the US.
To Be With Hamlet, which was created by Javier Molina and directed by David Gochfield, is a Virtual Reality production that allows viewers to "walk the battlements of Elsinore Castle with Prince Hamlet as he confronts the ghost of his murdered father and learns of his uncle's treachery".
Hamlet 360: Thy Father's Spirit, adapted and directed by Steven Maler for the Commonwealth Shakespeare Company in Boston, is a pared-down version of the play shot in 360, confined to a single room and focussing on the relationship between Hamlet and his dead father.
And our production of #ItWasGreekToMe follows the development of a 360 immersive experience of the final scene of The Taming of the Shrew by the Melbourne University Shakespeare Company.
The immersive Caesar heightens the sense of conspiracy and requires the audience to critically evaluate sources and messages.
Shakespeare's theatre in his own time was a technologically advanced multi-media form of entertainment. His plays were provocative, political, and popular. The world has changed greatly in four hundred years but Shakespeare's plays continue to stimulate critical thinking and heated debate at a time when we need them more than ever.
Dr David McInnis is leading a seminar with Dr Stephen Wittek (Carnegie Mellon University) on "Shakespeare and Virtual Reality" at the Shakespeare Association of America's annual meeting in Denver, Colorado in 2020.
Banner: Supplied