Get ready for a shift in the COVID blame game
The term 'living with COVID' heralds a transition that may ultimately see blame for cases, illness, deaths and economic damage shifted away from Government and onto the individual
The politics of COVID-19 in Australia have been largely characterised by a culture of blame.
Who to blame for hotel quarantine breaches? Who to blame for contact tracing failures, border restrictions, 'stranded Aussies' and the botched vaccine roll-out? Who to blame for aged care outbreaks and lockdowns?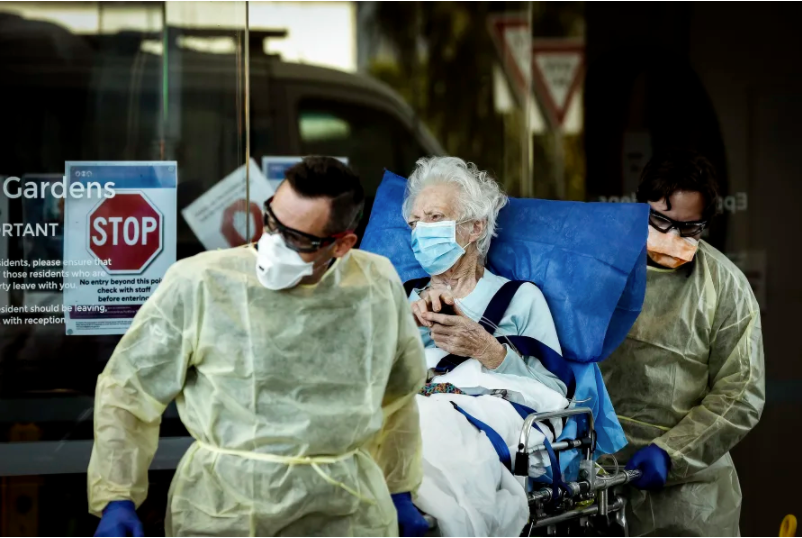 At a personal level, anger and blame are bad for your health and bad for recovery after illness.
Avoiding blame and its political consequences has also proven to be a major headache for both State and Federal Governments looking to weave their way through a volatile and fractured public mood.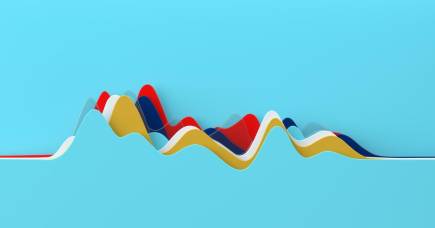 While Governments naturally claim credit for things that go right, they are never keen to accept blame for things that go wrong and are very happy to shift blame onto others wherever possible.
So, while this weeks' announcement from Prime Minister Scott Morrison of a 4-phase pandemic exit strategy has been welcomed, commentary from cabinet members, State Premiers and Health Ministers signals a new phase in the level of responsibility they plan to accept for COVID-19 outbreaks into the future. Hint: Not much.
The language of 'living with COVID' heralds a transition that may ultimately see blame for cases, illness, deaths, and economic damage shifted squarely away from Government and onto, guess who?
You.
This should ring alarm bells, here's why.
Public health is concerned with the way societies are organised, resourced and the levels of health and/or illness they consequently generate. This is why rates of disease and illness differ across otherwise similar countries or jurisdictions.
Public health outcomes are inseparable from public resources, social organisation and the priorities of governments.
This means that when something goes wrong in public health, like a disease outbreak, it is quite possibly both the government's fault that it occurred in the first place (if it arises from poor monitoring or regulation) and also the government's responsibility to fix because individuals don't control levers powerful enough to intervene at scale.
Now, contrast this with 'medicine'. Medicine is concerned with services, treatment, illness management, individual patient care and risk. Beyond issues of access, these functions are largely divorced from Government policies.
If an individual develops an illness as a result of their behaviour (that could include smoking, drinking or poor hygiene), they are unlikely to directly blame the Premier or Prime Minister as a result. If they do, the government will simply refer them back to their responsibilities as individuals – see road trauma.
In distinguishing between issues that are public health versus medical problems, it is therefore easy to see what sort of a problem governments would prefer COVID-19 to be – an individual one.
Making COVID-19 an issue of personal responsibility, risk estimation and 'common sense' largely absolves them of responsibility and potential blame. This is the pathway that the United States and the United Kingdom are now taking.
For example, despite soaring caseloads – predicted to be near 50,000 per day in two to three weeks – the UK is quickly moving to a model of personal responsibility for their so-called 'Freedom Day' on July 19th where all public health edicts like mask-wearing and social distancing requirements will be revoked.
If the freedom being provided on this day is for citizens, then it is also for the Government who will be finally freed from responsibility and blame for tragically mismanaging that country's COVID-19 public health response as deaths approach 130,000.
However, with vaccination rates approaching 50 per cent, Prime Minister Johnson and Health Secretary Sajid Javid are working hard to emphasise that any future infections, illnesses and death won't be because they failed to protect public health, it will be because individuals failed to protect themselves.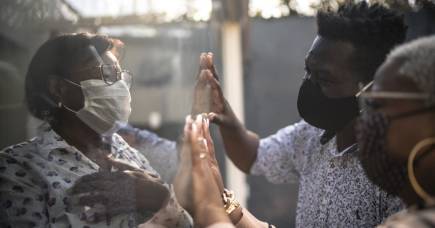 Here in Australia, things aren't nearly as dire. Yet as we endure ongoing snap lockdowns, the discussion is again moving toward 'living with COVID' now that the National Plan is tabled. However, getting from here to there is a huge leap because one large piece of the puzzle is missing.
On Friday 2 July Prime Minister Morrison announced that phase 2 of Australia's plan would be triggered when a "scientific number" of per-capita vaccinations was reached (currently being modelled by The Peter Doherty Institute for Infection and Immunity). He reiterated that this number wouldn't be motivated by political considerations, but by science.
Yet this ideal of reaching an objective 'scientific number' is impossible because – as described above – public health outcomes are generated by the organisation of societies, which are driven by the priorities of the Government. So the argument is circular.
Secondly, the mystery vaccination number dominating discussion appears to assume we are aiming for herd immunity based on the Delta strain – predicted to be somewhere upwards of 80 to 85 per cent coverage, or perhaps less with ongoing mask usage, contact tracing and social distancing policies.
But again, should herd immunity really be the aim and how does that square with 'living with COVID'?
Some sections of the community and industry have already suggested a preference for reaching a level of vaccination that produces an acceptable level of death and illness without reaching herd immunity (flattening the curve), yet they are hesitant to suggest what that level should be.
Going further, Victoria's Premier Daniel Andrews has even floated the notion that rates of vaccinations are less important than rates of people who have been given 'fair access' to vaccinations.
After which, it's bad luck, you're on your own. But who can define fair access 'scientifically'? And even if we agree on that, should we then blame people who failed to be convinced by our dreary campaigns to be vaccinated for then getting sick and/or dying?
So, the point at which we reach phase two is far trickier, less scientific, and more subjective than it appears.
Achieving 'herd immunity' sounds great in theory but it may not even be possible without additional, ongoing non-pharmaceutical measures like masks – the kind the UK is rejecting.
Falling short of herd immunity and simply flattening the curve will see COVID-19 become endemic with the ongoing threat of novel strains and breakthrough infections possibly resulting in new restrictions and a return to lockdowns.
And achieving 'fair access' leaves large groups vulnerable and is unlikely to ever be truly fair. In 'fair access' scenarios, who gets sick and who suffers?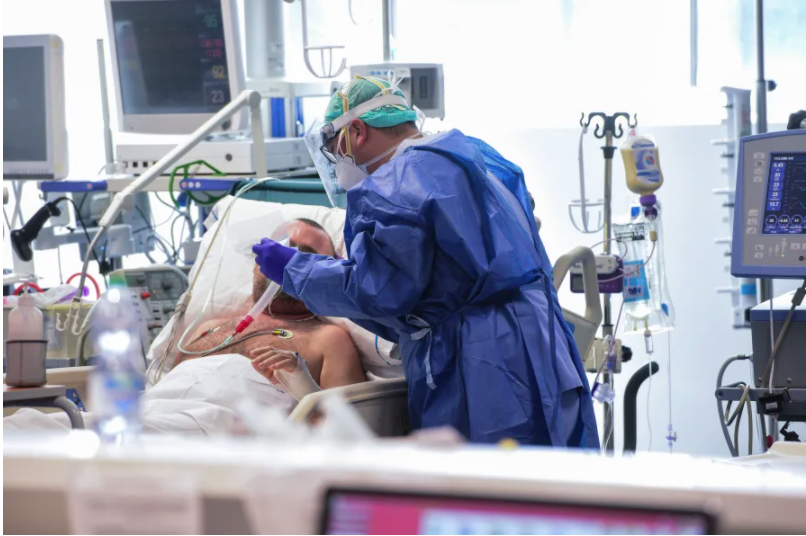 The answer is likely to be the usual suspects – the most vulnerable, the poorest, the least well educated.
These are the people whose health is already poorer and the government and public health practitioners will continue to have a responsibility to protect.
We still have a way to go, but unless governments are also prepared to give up their power and responsibilities as organisers of society, they won't be able to escape all the blame just yet.
Banner: Shutterstock