How fear-appeal advertising works
The research shows that using fear in advertising can be effective in changing behaviour, but it needs to be done well
In 1989, Victoria's Transport Accident Commission (TAC) launched its first ad. It was shot in a gritty documentary style as we followed the story of a young male drink driver who caused horrific injuries to his girlfriend.
It is graphic, it is raw, it is heart-wrenching – we see the injuries of the girlfriend, we hear the doctor tell the girlfriend's parents that she might lose her leg, we see the rage of the parents as they see the boyfriend, and we hear those now iconic words for the first time: "If you drink then drive, you're a bloody idiot".
By today's standards, saying "bloody idiot" might not seem too controversial, but it was a bold move in the late 80s and it has stood the test of time – some variation of that phrase is still used in the TAC's advertising campaigns today.
The ad was designed to shock viewers, it was designed to be confronting, it was designed to make drink drivers take a long hard look at themselves. The TAC is open about the fact that a component of the brief for the ad was to 'upset, outrage and appal' Victorian audiences.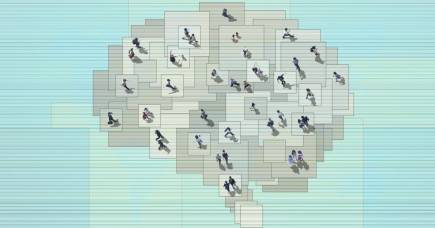 It might seem like a tough approach, but it is an approach that is backed by behaviour change science. Ads that tap into our emotional reaction to an issue, rather than just our rational or informational needs, are called "fear appeals."
They are named this way because they try to leverage our fear of an issue as a way to jump-start us into action. They aren't just about scaring or shocking us for the sake of it – it's about using that fear to encourage us to change.
The success of a fear appeal ad comes down to presenting the issue in a way that makes people think it is a real and serious threat to them or their loved ones – you want people to have the "that could be me" response. But equally important is that the ad needs to provide an action plan or solution to motivate people into action – the "I can do something about it" response.
It's a simple recipe, but it's very hard to get right.
To understand how some ads in this space get the recipe wrong, let's look at a widely criticised ad that targeted Sydneysiders during the COVID-19 lockdown there last year. The ad was called "Stay at Home" and it showed a fairly distressing image of a young adult woman in hospital with breathing tubes.
The issue with this ad isn't so much the distressing scene (there have been plenty of ads with confronting scenes that have worked well), but its failure to offer a viable action plan.
The ad essentially told Sydneysiders to stay at home and to get vaccinated, however, when the ad aired, vaccines weren't readily available to the age group being portrayed in the ad and therefore the ad – predictably – led to anger rather than action.
Compare that to an ad from the TAC that targets motorcycle riders, pushing the importance of protective clothing for riders. It starts with a very graphic scene of a motorcycle rider who has come off the bike – and by graphic, I mean that we see the inside of his leg as the embedded gravel gets scraped out in the hospital.
But it then gives us one of the clearest and most direct action plans as we hear a doctor say: "If he'd have been wearing leathers, he could have walked away". The TAC has again used that approach in a more recent iteration of the protective clothing ad with impressive graphics of toes, knees and elbows shredding on the bitumen.
In many ways, the TAC's motorcycle ads are more gruesome than the COVID-19 ad, but they have clear action plans that are doable and sensible – we're motivated into action rather than scared into anger or inaction.
It's important to keep in mind the limitations of the research studies that seek to assess the relative effectiveness of different fear appeals. We can do very specific research in the lab that looks at intentions and the predicted behaviour of people to specific variations of messages, but here we can't measure actual behaviour, just intentions.
We can also do messier research in the field that might include measuring actual behaviour in response to messages, but we are always limited in terms of how certain we can be that people have seen the specific message we're testing.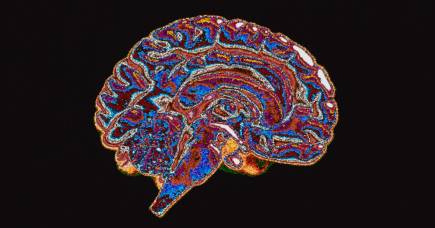 Furthermore, many of the behaviours these public health campaigns are trying to impact are complex and multi-faceted, which makes it difficult to say that a single ad had a specific impact on that single behaviour. But it's with this combination of lab and field studies that researchers come to conclusions about these ads.
We can also look at meta-analyses that synthesise the results of previous studies on a particular topic. A recent meta-analysis of fear appeals supports the conclusion that successful behaviour change ads require high fear (ads that make people stop and feel something), high threat (make people think "that could be me") and high efficacy (make people think "I can do something about it").
We have a strong history in Victoria of being world leaders in this space with organisations like the TAC, Cancer Council Victoria, and WorkSafe making exceptional behaviour change campaigns – ads that might be hard to watch, but ads that can save lives.
The TAC says their internal research points to the efficacy of their fear appeal advertisements and that it is about designing the ad with the right "fear" for the audience they are targeting.
This is another crucial component of the fear appeal – is it the fear of injuring your girlfriend or the fear of getting caught? Is it the fear of something that might happen now or the fear of something that might happen 10 or 20 years down the track? Getting that right is just as important as ensuring you have both the impact and the action plan covered.
It's not about a one-size-fits-all approach with this style of advertising – it's about having an insight and a detailed understanding of your target market so that you can make an ad that stops them in their tracks and they say "wow, that's me…". And that is easier said than done.
Fear appeals can't solve everything, but when done well they are an important part of any public health initiative.
Discover more about fear appeal ads and social psychology by subscribing to PsychTalks. Find episodes on Apple Podcasts, Google Podcasts, Spotify or wherever you get your podcasts.
Hosted by award-winning journalist Lynne Malcolm, this exciting new podcast series unpacks today's big issues from the perspective of psychology research. Supported by the Melbourne School of Psychological Sciences.
Banner: Getty Images