If we could talk to the animals
Happy animals are more productive, and in turn have happier and wealthier owners. Animal welfare scientist Rebecca Doyle is sharing these ideas with farmers in the developing world
For me, animal welfare is about the quality of life of an animal. This means looking at not only how healthy the animal is – but also that it has access to the resources it wants and opportunities to demonstrate its natural behaviours.
We can't ask an animal how it feels, so you have to apply different scientific methods to measure how it's feeling. We can look at the animal's behaviour and the resources it has; if it's having opportunities to perform natural behaviours. We can also have a look at its affective state; how it's processing information, and how it's responding to people, other animals and its environment.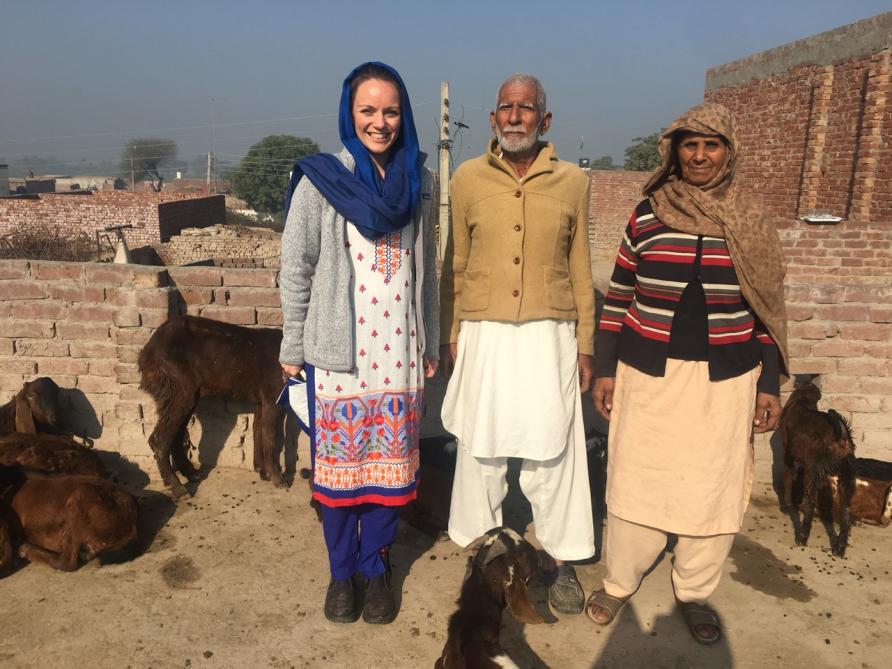 I'm currently studying animal production systems in Pakistan to improve the lives of people and their animals with my colleague Dr Angus Campbell, who's also from the Faculty of Veterinary and Agricultural Sciences at the University of Melbourne.

We're working with goat and sheep farmers in rural Pakistan, as well as other researchers, to improve both animal and farmer livelihoods. Animal welfare is part of a sustainable farming system – it exists in a relationship with economics, environment, worker safety and food safety. This makes it a critical part of any animal-based production system.
Improving how people use animals also improves the welfare of the animals themselves. Many of the households we work with are subsistence farmers. Our aim is to find ways they can increase their finances.
The public conversation on animal welfare needs to be steered in a direction that does not disadvantage small and subsistence farmers in developing countries, because improvements that benefit them are the ones most likely to be implemented successfully.

It's important to be inclusive in research. By understanding the role of women, men and children in the family farming system we can evaluate goat and sheep value chains in Pakistan, from the farming families to consumers. We worked with Dr David McGill and Associate Professor Abdul Jabbar to understand how the money and products link consumers to smallholder farmers.
Understanding the diversity within the household is so important. Everyone in the family has different roles. Usually women in the family do a lot more work with young animals, whereas the men take animals grazing and manage their health.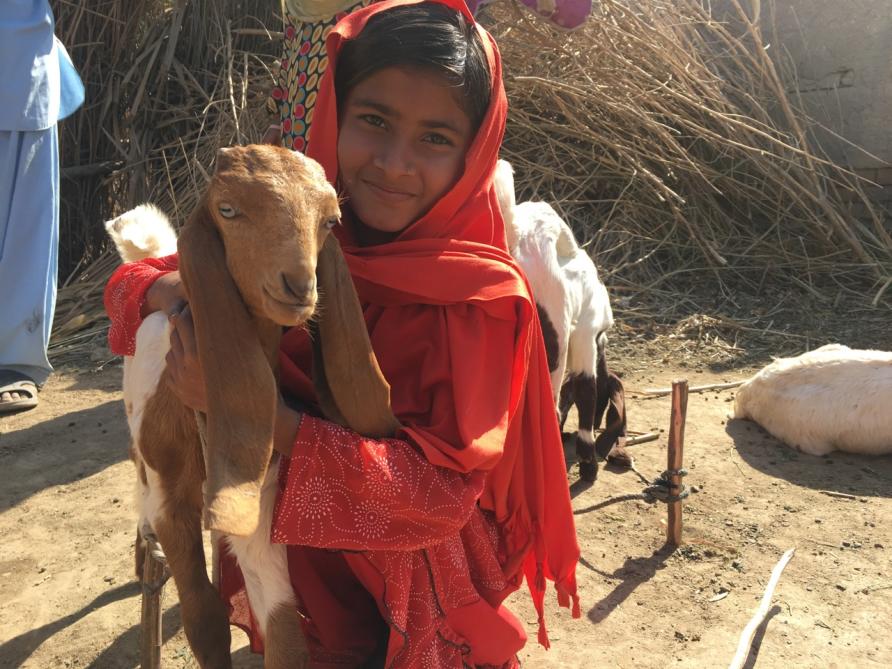 Women in agriculture around the world carry a huge amount of the workload, but in roles that are less visible. Women provide critical day to day care, but they don't necessarily get acknowledged. Because everyone in the household plays a vital role, you need to know who to talk to about making improvements, why things are done a certain way, and testing whether your suggestions fit within the context of the family.
For example, if we think of a feeding intervention that's going to make the young animals grow faster, that becomes the role of the women in the household. Those women probably have 100 million other things to do at home like looking after the babies, cooking all the meals, washing, and cleaning the house.
If we don't think about how this feed intervention fits within their lifestyle then it's not going to be sustainable, or it can even have a negative impact as it could increase their workload.
This lack of representation and acknowledgement is also true of women in science. I was chosen as one of 78 women in science to take part in the 2017 Homeward Bound science leadership program, culminating in a four-week expedition to Antarctica.
Homeward Bound was created to help address that lack of female representation, but it also aims to improve science as a whole. Having women in leadership roles in science is going to be pivotal to making positive progress and solving some of the global problems that that we can see today – everything from improving livelihoods through to climate change.
As a scientist, I've always valued the concept of cross-disciplinary collaboration and research, and Homeward Bound really builds on this, focusing on the value of the collective as a leadership tool. The value of collective leadership and collective science is the biggest and best lesson I learnt from Homeward Bound.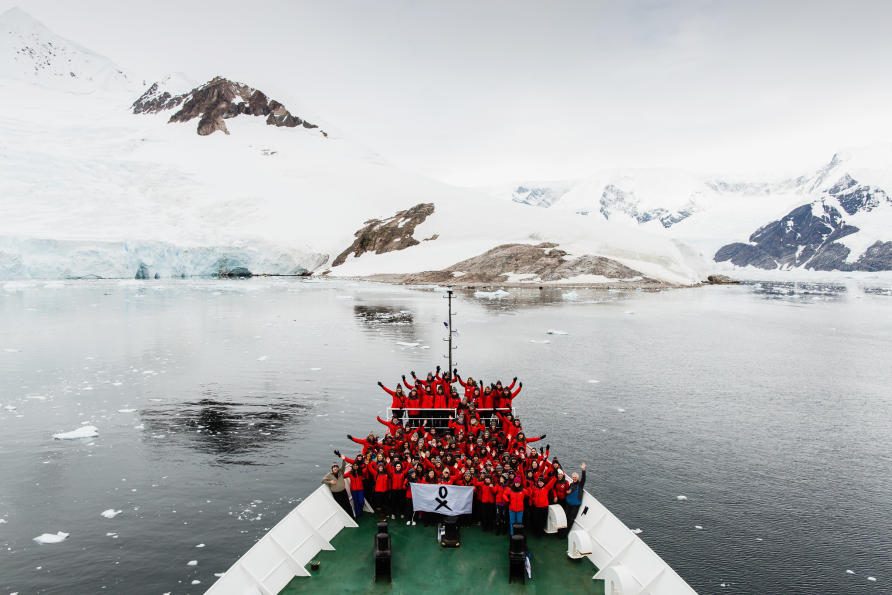 I hope scientific research becomes more collaborative in the future. Antarctica is a really remote and challenging environment. Everyone was outside of their comfort zone, which is a really powerful way to get people to think about how they can make change. It's easy in science to get really focused on the details, which leads to independent work, but to have impact and bring about change you need to be open and share – share your ideas, your thoughts, your findings.
This can make you vulnerable, so it can feel risky, but actually you get so much more engagement, support and fresh interpretations of the original idea when you take that risk. The best outcomes, in science and leadership, are achieved when you share your ideas openly and look for feedback and alternative perspectives.
There needs to be a bit more kindness and inclusion in science. Having a more collective approach makes people more compassionate, institutions stronger and forges science that is more resilient in the face of challenges.
– As told to Stuart Winthrope, University of Melbourne
Banner image: Goat in the Karakorum Mountains, Pakistan. Picture: Patrick Poendl