Illuminating Indigenous culture through plants
Researcher Zena Cumpston's new booklet on indigenous plants encourages their use and appreciation – providing a portal through which a wide audience may begin to understand the complexity of Indigenous scientific practice
I am a Barkandji woman, my mob are from western New South Wales but I have been living and working in Melbourne for many years. I am currently working part-time as a Research Fellow at the Clean Air Urban Landscapes (CAUL) Hub at the University of Melbourne.
The CAUL Hub is funded by the Australian Government's National Environmental Science Program, and while there are many varied research imperatives within the work of the hub, we undertake research which aims to make urban areas healthier places for all living things.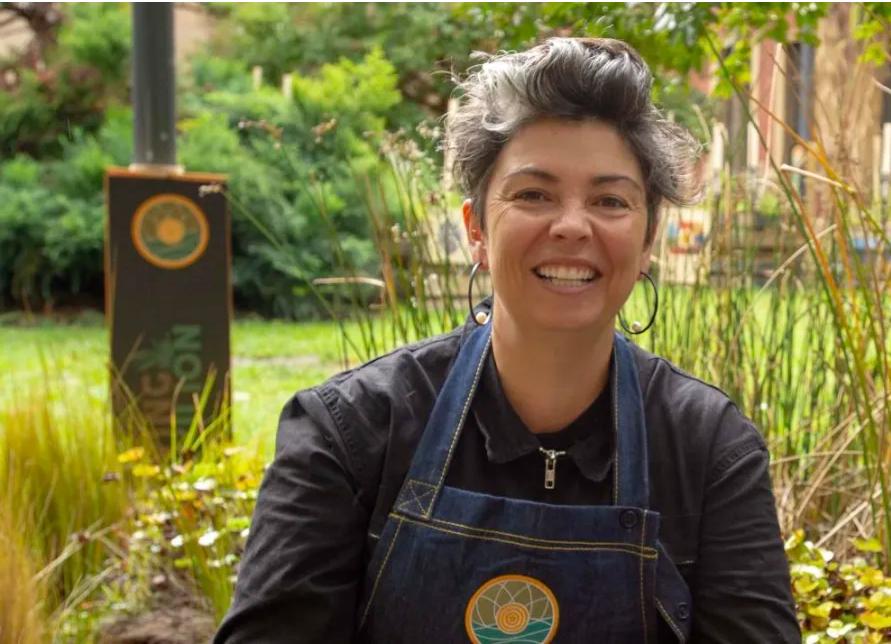 Over the last two years my work has been focussed on Indigenous perspectives of biodiversity in urban areas. I have a deep love of gardening and plants, and it is through this passion that I found my interest in researching plant-use practices and plant knowledge of Aboriginal peoples across Australia, most especially the south-east.
I am unsettled by the lack of visibility of Aboriginal people and culture in urban areas and so I have focused on projects which allow illumination of our culture within this context.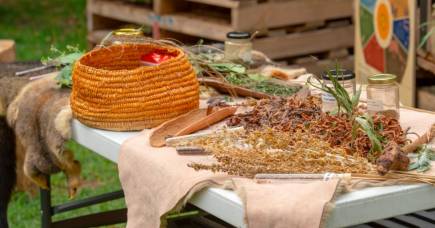 If we look around in urban areas there is very little which attests Aboriginal custodianship, our deep histories and belonging. I believe that keeping our knowledges, practices, stories and histories marginalised no longer reflects the sentiment of the wider Australian society. As I am learning and researching more about our plant knowledges I am coming to better understand the landscape of knowledge production, especially related to limited and limiting perceptions of Aboriginal scientific practice and innovation.
Over countless millennia Aboriginal and Torres Strait Islander people have observed, interacted with and experimented with plants to harness their vast potential for nutrition, medicine and technologies. Our capacity to scientifically understand plants and develop often complex processes to support their cultivation and use has been pivotal in our ability to survive and thrive as the oldest living culture in the world.
This lack of understanding and failure to recognise the depth and breadth of our knowledges speaks to a wider deficit in truth-telling. Together we must work to continue to dismantle barriers and heal the psychological damage that colonisation and its continued circumstance inflicts on us all.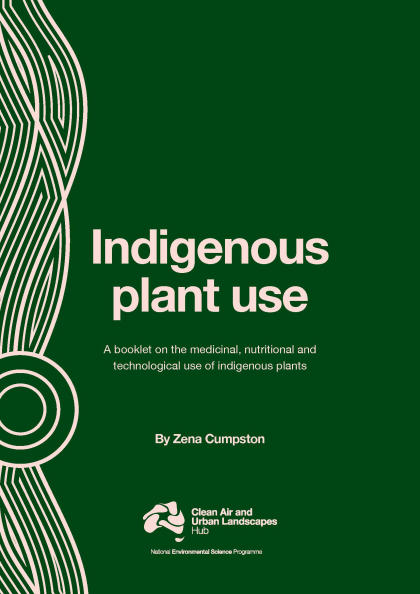 Recently, I put together an Aboriginal plant use booklet which speaks to my imperative to forefront our perspectives and ways of knowing in the urban context. I made the booklet for individuals, schools, kinder and community groups as way for people to connect with Aboriginal perspectives of plants.
This booklet encourages the use and appreciation of indigenous plants as well as providing an accessible portal through which a wide audience may begin to understand the complexity of our scientific practice.
It contains much information about resources for growing and exploring indigenous plants and has easily printable labels which people can put in their garden as a way to continue their learning journey.
Indigenous plants deliver a wide range of benefits. They are very hardy and require little water, which makes them sustainable and affordable to keep. They have evolved in local conditions, which adds to their hardiness and ability to survive. They tell stories about the cultural belonging of Indigenous peoples and allow a portal into our rich cultural and ecological knowledges.
They illuminate the specific identity and history of landscapes and provide much needed corridors and habitat for native animals, contributing significantly to healthy ecosystems.
They can be of benefit in mitigating soil erosion and water evaporation and require no fertilisers and little water. They are often medicinal, nutritionally beneficial and can be used to make many items, as well as providing colour and beauty to the landscape.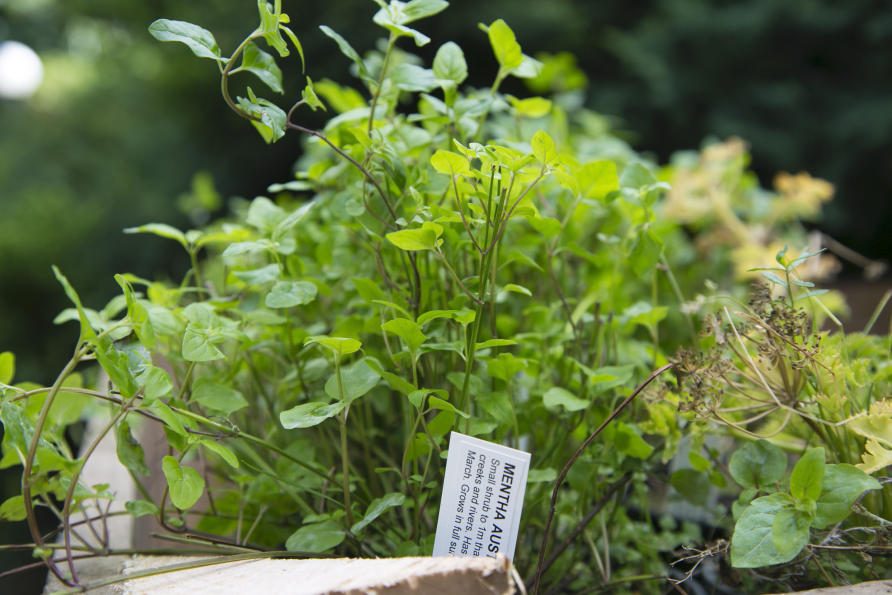 The Indigenous plant use booklet is easily accessible and free for all. But within its generous offerings I seek reciprocity. I ask that we all take responsibility for educating ourselves about whose Country we are on and the deep knowledges held by Traditional Custodians.
I ask that we each educate ourselves not only on the beautiful and exciting aspects of our culture, but also on the issues which continue to catastrophically affect Aboriginal and Torres Strait Islander people today. It is only through Indigenous-led, long-term commitments that we can reawaken and reinvigorate knowledges.
Our interactions with Country both today and over time need illumination and are undoubtedly a key aspect of the breadth of scientific knowledge required to meet the many challenges we face.
But we must own our knowledges, we must lead organisations and projects which seek to interact with Indigenous knowledges or we risk repeating the mistakes of the past which have attested highly damaging and extractive modes of engagement.
It is only through working together and, most importantly, empowering Aboriginal and Torres Strait Islander leadership that we can all truly benefit from the breadth and depth of Indigenous knowledge.
Banner: Nardoo (Marsilea drummondii) Sarah Fisher/ University of Melbourne