Jonathan Mills on music, mavericks and Melbourne
From dream to reality: How the world-renowned festival director created the inventive and wondrous Cultural Collisions program
When Jonathan Mills was announced as the director of the Edinburgh Festival in 2006, some of Britain's media greeted the news with a wail of scepticism. Who was this obscure Antipodean composer?
But when he signed off in 2014, he did so after a much-admired eight consecutive programs, his tenure had been extended twice and he had been given a knighthood to boot.
What's more, it turned out his maternal grandfather was a Scot from Glasgow, just a few miles up the road.
Not surprisingly, the thud of tails being firmly tucked between the legs of humbled media hounds was heard across the realm.
Mills is now in Melbourne to oversee Cultural Collisions, a program of 10 events he has devised and curated in collaboration with academics and students from the University of Melbourne.
The program reflects his twin passions of music and architecture. It is built around the work and ideas of three unorthodox geniuses — the innovative, if eccentric, Melbourne pianist and composer Percy Grainger (a graduate of the University of Melbourne), and visionary American architects Walter Burley Griffin and Marian Mahony Griffin.
In their own way, the three sent shockwaves through musical convention and ideas about urban design and the built environment.
Mills, who is engaging, funny and who happily admits to being an accomplished talker (he says he could speak under wet cement), says the idea for Cultural Collisions came about in 2006 when he was a Professorial Fellow at the University.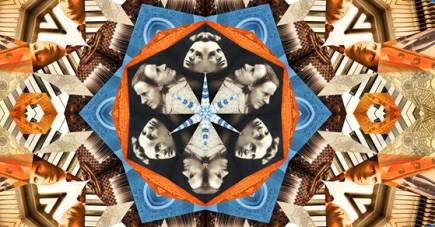 He wanted to find a way and a place to celebrate what at first glance could be seen as an amalgam of incongruous ideas, disciplines and even people, and explore the points at which they ''collide".
He also sought to reflect on the University environment that allowed them to flourish.
"I set myself a task which was what would be an interesting project that touches on the culture of the university that was not able to be done anywhere else,'' he says. "There's no doubt that the story of Melbourne is incomplete without the chapters on Percy Grainger or Walter Burley Griffin or Marion Mahony."
All three figures, he says, have intimate connections with Melbourne and the University. Grainger's archive is part of the University's collection and Newman College (where one of the performances will be staged) is one of the campus's iconic buildings.
"And I see the university as a witness to their stories and that of a place like Melbourne," he says.
The Cultural Collisions program, from music and architecture to state-of-the-art technologies, will be held from October 6-23 across the Parkville campus. The program is the University's contribution to the Melbourne Festival.
It will include performances of Ethereal Eye, Mills's musical homage to the Griffins' architecture and ideas, which will be held in the dining hall of Newman College, a building the Griffins designed.
Mills, who has a master's degree in architecture (he studied and taught acoustic design), says in creating the program he was exploring a subliminal relationship between architecture and music.
"With construction you start with geometry, the shape and the rhythm of a building. The same is exactly true of music," he says. "I'm referring much more to the material nature of music in the sense that one thinks of a building in terms of its proportions. One can also think about sound or a scale as a manifestation of proportion."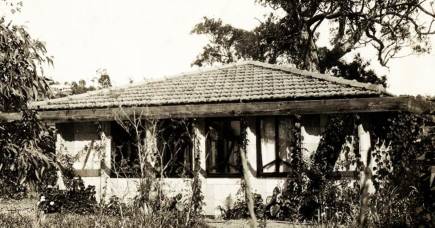 What struck him about Grainger and the Griffins was that they were internationally minded visionaries who were more or less contemporaries and who had a significant influence on Melbourne.

"So the more I thought about them and the more I thought what the juxtaposition might be, it felt entirely appropriate as a way of suggesting how the University presents itself to its community,'' he says.
"What I also wanted to do was to suggest the University through its collections is as important to the story of Australia, to the story of Melbourne, as is the University of Oxford, or Yale, or Harvard might be to their communities."
Adrian Collette, the University of Melbourne's Vice-Principal (Engagement), and a former CEO of Opera Australia, admits he was (happily) surprised Mills approached the University with an idea that involved him being a curator once again after spending so many years in that role with the Melbourne Festival and more recently the Edinburgh Festival.
"I thought the last thing he would want to do is curate something,'' he says. "But he said 'I've got this idea to do something and only the University of Melbourne can do it'. That's what I really like about it, that he's still full of that kind of energy.
"He had a head full of ideas but the one he really wanted to pursue was Grainger's and the Griffins' maverick imaginations; people both of their time and ahead of their time and the fact that we've got two of the great buildings dedicated to their genius. So it was firmly rooted in the University."
Cultural Collisions, curated and devised by Sir Jonathan Mills, October 6-23, University of Melbourne, Parkville. Full program here.
Banner Image: iStock