Keeping Antarctica clean
Chemical engineers are using trenches and micro-organisms to help clean the frozen continent
Antarctica may seem like a pristine wilderness; one of Earth's final outposts of untouched beauty. Yet the icy continent is not without a human footprint.
There are now more than 50 research stations on the Antarctic continent after more than a century of exploration and research. But this has brought some side-effects. Poorly built historical structures and prior ineffective management of waste have led to soil contamination. Most bases are powered by diesel, and fuel spillages occasionally occur, sometimes as a result of human or system error and other times thanks to the stress caused by the freezing and thawing of fuel pipes.
A team of engineers from the University of Melbourne is working to rectify this environmental damage. Dr Kathryn Mumford, from the Department of Chemical and Biomolecular Engineering, and her team have been working at Casey Station over the last decade on a project that uses chemical engineering processes to clean up fuel spillages and restore the Antarctic soil.
The team is using bioremediation techniques, in which naturally occurring micro-organisms are prompted — with the use of nutrients and oxygen — to degrade the fuel and break down the contaminants.

One method the researchers have successfully employed is the use of permeable reactive barriers; trenches filled with reactive material that intercepts the fuel plume, captures the contaminant and stimulates micro-organisms within it to break down the fuel, thus remediating the soil and groundwater.
"Our work over the last 10 years in developing permeable reactive barrier designs suitable for Antarctic conditions has been highly successful," Dr Mumford says.
"We have proven that the technology can be applied with confidence of the remediation outcomes. There are currently six operational permeable reactive barriers at Casey Station, with further installations planned for the coming season.
"Our work has also been incorporated into the Antarctic Clean-up Manual presented to the Antarctic Treaty Consultative Meeting held in 2015, which received a positive response from the treaty members."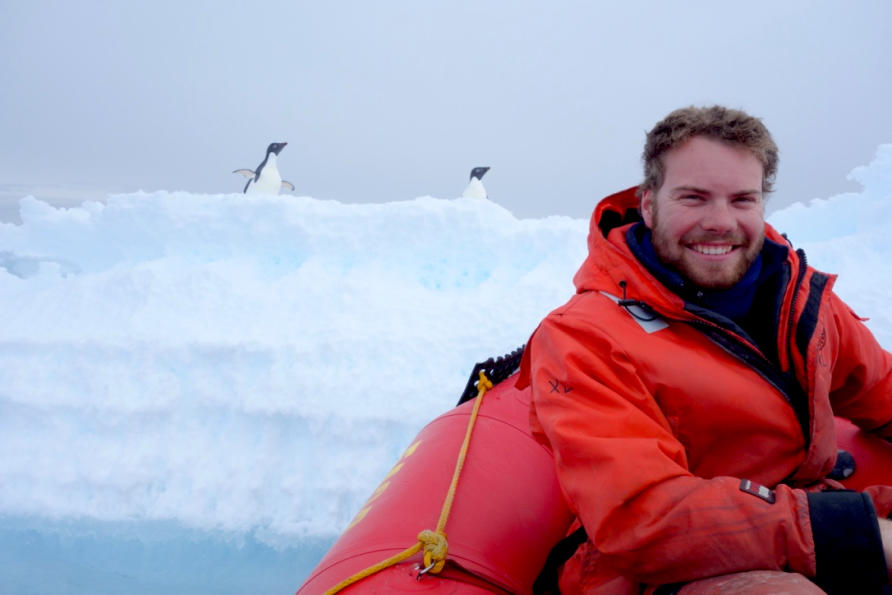 Graduate researcher on the project Jack Churchill lived at the Casey site over the Antarctic summer, working on a number of remediation projects, including a water treatment plant, which uses activated carbon to strip fuel out of contaminated water on the base.
Mr Churchill says he has treated more than 150,000 litres of water during the 75 days he has been working on the water treatment project.
"My project down here focusses on the remediation of fuel spills. Fuel spills are an unfortunate by-product of having a research station down here in Antarctica and it's one of the many human impacts on the area," he says.
"However, it is still really important to have a research station down here because some pretty great science comes out of it, such as polar research, climate change research and marine biology."
Mr Churchill says that one of the practical applications of the team's remediation work has meant that formerly contaminated soil from biopiles on the site has been used to create the foundation of a new building.
"This is a fantastic representation of successfully remediating Antarctic soil and re-using it on site," he says.
Banner image: Christopher Michel/Flickr