Keeping tabs on the tech giants
Tech giants like Google and Facebook are increasingly coming under scrutiny from competition authorities around the world. Including here in Australia
From Europe to the US, there are investigations looking into the impact of digital platforms, their possible use and the effects of their market power.
Australia has recently joined the international chorus, with the Australian Competition and Consumer Commission (ACCC) commencing an 18-month inquiry into digital platforms.
The competition regulator will be studying whether and how high-tech companies are using their market power in Australia, whether they are disadvantaging traditional media players, and whether the diversity and quality of news content are being affected.
The inquiry was announced after the latest round of journalism job cuts in December 2017. There's been massive disruption in the conventional media landscape with huge job losses at Fairfax, News Corp, and Huffington Post Australia. Bigger media players like Network 10 haven't come out unscathed either – after haemorrhaging cash, the television network went into administration and was bought at a distressed price by CBS last year.
According to Professor Caron Beaton-Wells, Director of the Global Competition and Consumer Law program at the University of Melbourne, this isn't an investigation into a potential breach of the law, and it doesn't necessarily foreshadow enforcement action.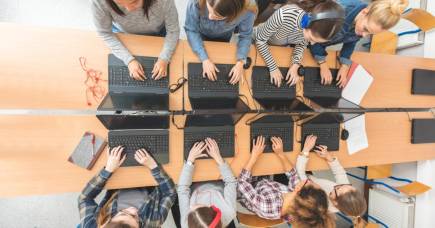 Instead, the inquiry means "the ACCC can take a deep dive into a sector and really understand how it's working."
It basically puts the industry on notice.
The inquiry into digital platforms "is important because of its subject matter," says Professor Beaton-Wells.
"Digital platforms are playing an increasingly central role in every aspect of our social and economic life. Online platforms are obviously very beneficial in many ways, but they also raise some concerns and hence the need for an inquiry of this nature.
"There are concerns on the competition side, but they're not the only concerns of course. There are concerns for privacy, there are concerns for cybersecurity, and some even argue there are concerns for democracy."
Authorities around world are responding quite differently to the challenges of a digital economy.
Spain has imposed an intellectual property law that charges news aggregators for republishing headlines or showing snippets of news stories. While Israel has taken steps towards making sure internet giants aren't stifling competition when it comes to taking the lion's share of advertising revenue through the countrys antitrust regulator.
And South Africa's competition watchdog has just referred 28 media companies to the country's specialist tribunal, accusing them of a longstanding industry benchmarking practice of fixing advertising discounts.
But Professor Beaton-Wells says there are differences in the philosophical positions that authorities have about the role governments should play in markets.
"In the US for instance, authorities are taking a much more cautious, wait-and-see stance in relation to policy and the law as it affects digital platforms and high tech. Whereas in Europe, the European Commission particularly has staked an early claim for the mantle of the most interventionist and taking an 'act before it's too late' approach," she says.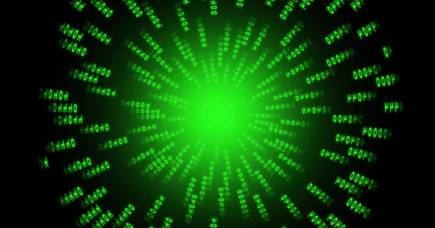 "Probably the high watermark so far was the European Commission's €2.4 billion fine on Google for manipulating its search engine results. That fine is under appeal, but that really set a new benchmark – a new stake in the ground – for letting high tech know that, at least in Europe, the authorities are not only watching very carefully but are prepared to take quite severe action when they regard competition as being harmed."
Professor Beaton-Wells says the Australian inquiry will generally improve transparency and enable the ACCC to make recommendations to the government for some changes to the law or to regulation and policy that are affecting competition, consumers and news in the media landscape.
The ACCC will make certain findings about how relevant markets are working in the media and in the advertising space.
"It will provide a range of stakeholders, particularly the government and consumers, with information about how news content is being generated and what's influencing that content," she says.
"The aim here is that competition laws keep up with the challenges associated with technological change and living in a digital economy."
Banner image: Shutterstock