Lest we forget: Storing precious memories
A roadshow will travel across Victoria to help families preserve their wartime memorabilia
Australian fighter pilot Ewen Milliken wore a silk-like rayon scarf around his neck every time he went up in his RAF Typhoon, harrying German forces a they retreated first from Belgium and then into Germany itself during the closing stages of WWII.
But the scarf wasn't about cutting a dashing figure in the cockpit; it was about finding his way home if he was shot down. Printed on both sides was a full colour map of Western Europe showing all the major road and train routes at 1:1,000,000.
Thousands of "escape and evasion" maps were made for Allied flyers, including at the printing presses of Melbourne's old Argus newspaper. But after decades hidden away in a tin box, the map that had accompanied Ewen into danger was finally falling apart beyond repair. And for the family, to lose it would have been to lose another part of the man they had already lost too early.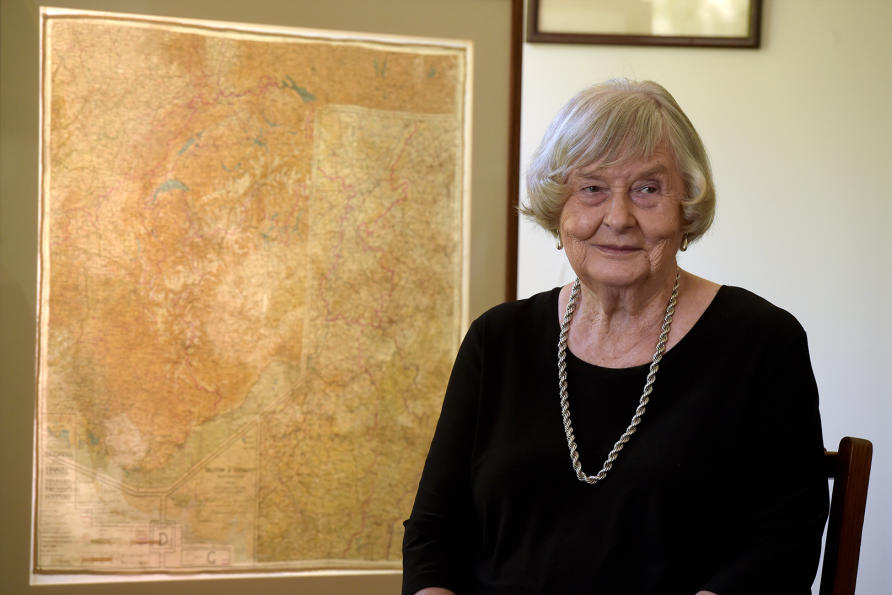 Lieutenant Milliken survived the war, including a head-on aerial collision and desperate parachute jump to safety. But his peacetime life as a medical doctor and surgeon was tragically cut short by a fatal heart aneurysm when he was 35, leaving behind his wife Jackie and their three young sons. They would never get the chance to know and understand Ewen's wartime experience, except through a few mementos, including the map.
"He never talked about the war, and I don't believe many men did. But because he died young he never got the chance to perhaps eventually tell his stories to the boys later, so they know very little," says Ewen's widow Jackie Milliken, who remembers he was still carrying a nervous twitch when she first met him just after the war ended and that only faded with time. "It is why keeping his things has been so important to us."
Thousands of Australian families have objects, letters and photographs from wars both old and recent that hold precious memories and stories, but unless the objects are passed on and cared for, the stories and history will fade and be lost.
Now, in a bid to preserve family artefacts like Ewen's Escape and Evade map, the University of Melbourne's Grimwade Centre for Cultural Materials Conservation is leading a Victorian Government initiative to advise families how to look after their own war heritage and to help them better know the stories behind their memorabilia.
understanding the stories
Inspired by the UK's spectacularly successful Antiques Roadshow, in which people brought out their antiques to be assessed by experts, the Grimwade Centre's conservators will be joining historians and other experts to stage the War Heritage Roadshow in cities and towns across the Victoria in 2017.
"This project is about giving families the tools for maintaining their own heritage by helping them to look after their objects and to better understand the stories behind them," says Jude Fraser, a senior conservator at the Grimwade Centre, specialising in paper and photographs. "It isn't about official history and finding things for museums, it is about encouraging families to learn to preserve their own memorabilia and to know their own history."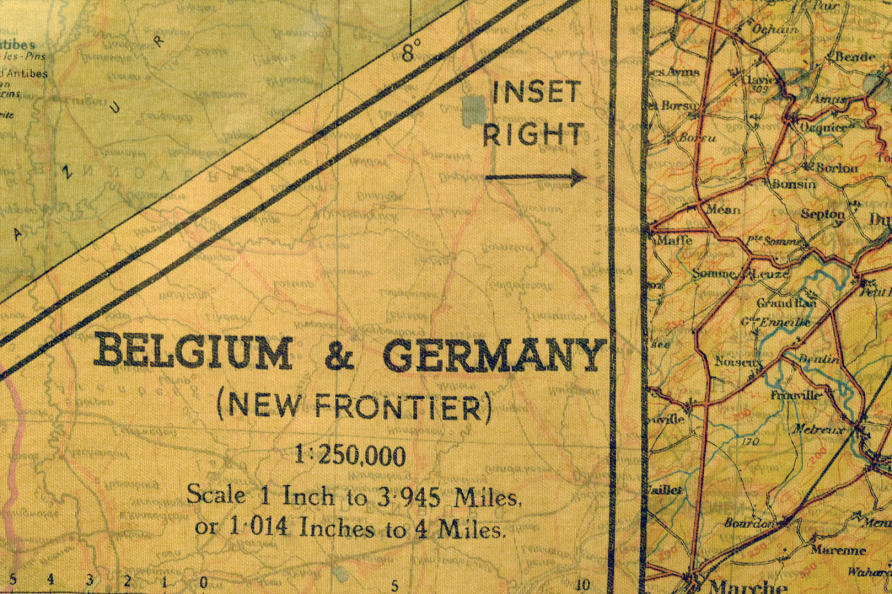 The roadshow offers free one-on-one sessions with conservation experts and historians. There will also be public information presentations, with the first two in North Melbourne on 31 March-1 April, in Ballarat on 26-27 April, and in Bendigo on 28-29 April. The plan is to hold at least 14 sessions across different parts of Victoria.
And the project isn't just about preserving memorabilia from old wars. It is also important for families to start thinking about how to preserve items, including emails and home videos, from more recent conflicts like the two Gulf Wars, the war in Afghanistan, and deployments such as East Timor and the Solomon Islands.
future generations
"Just as our ancestors often didn't want to talk about their experiences, we are seeing the same phenomenon in contemporary conflicts," says Ms Sophie Lewincamp, a Grimwade conservator who is leading community engagement for the War Heritage Roadshow. "People need to be looking forward into the future at what they want to hand on to future family generations and how they want to do it."
At a time when handwritten letters and journals have gone out of fashion, she says emails that tell stories of people's experiences are particularly important to preserve. Ms Lewincamp recommends printing out emails on archival paper and keeping them safe. "It is no accident that we have letters and diaries preserved from so long ago. It is because they were written down."
War heritage is also more than just military items. Objects like ration books and other memorabilia from the home fronts and work fronts can tell important stories about what life was like. There are stories too in objects related to the peace movements that existed during wartime, such as the anti-conscription movements of World War I. "War heritage is about everything that was going on in communities at the time," says Ms Lewincamp.
For Jackie Milliken, the state of Ewen's rayon map had often nagged at her conscience. While the family regularly looked at his old flight logbook and old photographs, the map that had accompanied him into danger had remained largely forgotten in its box. She remembers once taking it out and wearing it as a headscarf, but then had thought it was too precious to handle and put it back in its box. It wasn't until last year when she began making inquiries about how to look after it that she was put in contact with the Grimwade Centre.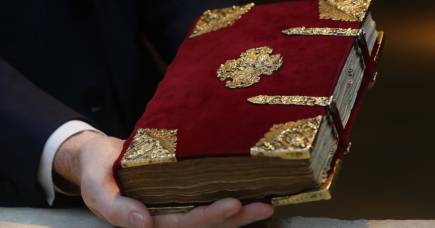 She was just in time. The map had been manufactured incredibly finely so that it could be easily folded and hidden. But after so many decades the rayon fabric was fracturing along the fold lines and there was a hole in the centre that was threatening to expand. To repair it, Grimwade Centre textile conservator Marion Parker used a surgical needle and an almost invisible polyester thread originally made for medical applications. It was then framed in a two-way glass frame and is now a permanent and intimate family reminder of Ewen that can be displayed and shared among the family.
"I was always amazed at how these maps could be printed so clearly on both sides on a such a thin material. It is amazing," says Jackie. "I think it gives lasting value to people's lives by preserving things like this."
On the table behind her stand photographs of a handsome young pilot and a girl with 1940s Hollywood good looks.
Tips for looking after what you have:
Don't store precious family memorabilia in the shed, under the house or in the attic where they can be forgotten. Store memorabilia in the house, away from sunlight, insects and areas of high humidity
Photograph your memorabilia so you have a record of it and can easily share it with other family members without the risk of damage from frequent handling.
Talk about what you have. Let family members know where memorabilia is stored and how it should be looked after
Always wash you hands prior to handling, and wear gloves when the object is metal or a photograph. Oil and dirt from our hands will etch into the surface of photographs and metal.
Don't store documents and objects in envelopes made from acidic paper, which can cause deterioration.
Store precious emails by making a printed copy on archival paper.
Don't use adhesive (sticky) tape to repair memorabilia because it will stain and cause the object to deteriorate over time.
If in doubt, seek professional advice.
For more information and to make a booking for a session at North Melbourne, go to War Heritage Roadshow 2017.
Banner Image: Welcome home, Sapper Dunbar, Australian War Memorial Collection / Flickr