Partnering with the passionate
Australians are increasingly willing to give to their universities and it's now up to institutions to engage and deliver.
The University of Melbourne's decision to double its philanthropic fundraising target to $1 billion by 2021 is only the latest move in a sector that is becoming increasingly professional and ambitious in developing the growing willingness of Australians to give to important causes.

The University of Sydney last year hit its $600 million campaign target two years early and immediately raised it to $750 million by 2017, while The University of Western Australia is targeting to raise $400 million, to name just two examples.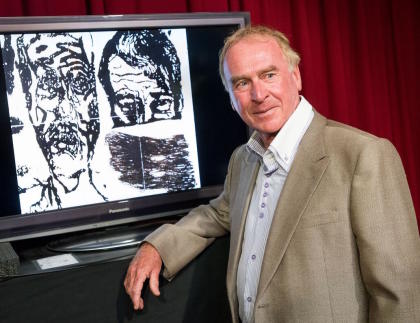 But it is also a recognition that if our universities are to continue to be places of world-class education and research, they need to compete in a world where the likes of Harvard University has an endowment approaching US$40 billion ($54 billion); much of which is the result of decades of strategic fundraising and donor generosity.
University of Cambridge last year launched a GBP 2 billion ($3.9 billion) fundraising campaign, while rival University of Oxford has passed its GBP 1.25 billion ($2.4 billion) target, set in 2012, and is now targeting GBP 3 billion ($5.8 billion).

That universities are becoming more adept at fundraising is borne out by the figures. The 14 Australian universities and five New Zealand universities that participate in the Ross-CASE benchmarking survey reported more than $400 million in new funds raised between them in 2014, an increase of 35 per cent on 2012. According to Universities Australia, donations to Australian universities increased by 83 per cent from 2005 from $161 million to $295 million in 2013.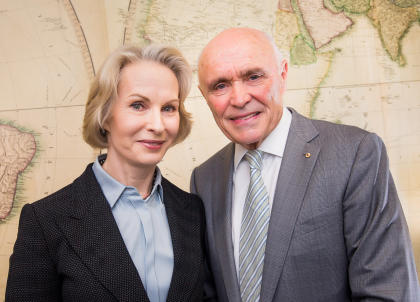 The success is being built on a massive culture shift within the sector that more than ever is working to ditch notions of the "Ivory Tower" to better engage with the public through teaching, research and community collaborations.
It seems inconceivable today that the University of Melbourne would publish a biography of itself titled A Place Apart, as it did in 1996, when the driving impetus of universities is to engage and be part of wider society.

"It is a university's responsibility to explain what it does and how this is relevant to society. That way we can underscore the impact of our research and teaching on the lives of people in Melbourne, Australia and the world at large. People give when they understand and are excited by what universities do," says the University of Melbourne's Vice Principal (Advancement), Nick Blinco.

"If you are passionate about something there is a very good chance that a university here is passionate about it too and has world class people already working on the problem you care about," he says.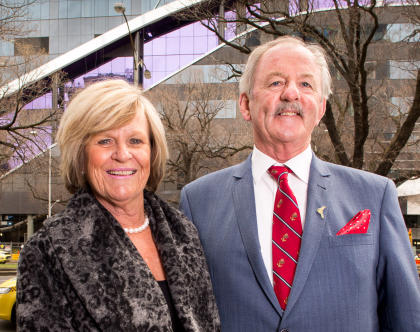 The higher education sector has benefited from a series of recent very large gifts by high profile Australians that has focused public attention on universities and is encouraging other high net worth individuals to give to the sector.
Much of this recent generosity has been inspired by US billionaires Bill Gates and Warren Buffet after they launched a campaign in 2010 to encourage the world's wealthiest people to donate at least half their wealth during their lifetime or in their will.

In Australia it was Irish-American philanthropist Chuck Feeney, founder of Atlantic Philanthropies, who boosted giving to universities to a new level. Atlantic Philanthropies has given more than $500 million to education and research in Australia. Universities are now seen as natural partners for visionary philanthropists, as evidenced by the Tuckwell donation of $50 million to the Australian National University and the Forrest gift of $65 million to Western Australia's universities.

But while universities are increasingly becoming the ideal partners for philanthropists, Mr Blinco points out universities also need to be prepared to say no. He says it is crucial that universities pursue philanthropy that is in line with their strategic goals and be prepared for the money to go elsewhere where it is better aligned with another institution. Nor is philanthropy a zero-sum game between rival institutions. "There should be more opportunities for collaborations between institutions where there are complementary goals. It is up to us to help donors fulfil their investment objectives in the best and most satisfying ways possible," he says.

The challenge in anything we do is how we align the university's objectives with a donor's passion. It is when you get that overlap that amazing things happen.
The philanthropic opportunity in Australia for universities, charities and causes is underscored by the forecast increases in the amount of family wealth being available for inheritance and potential bequests. According to the University of Canberra's National Centre for Social and Economic Modelling, intergenerational wealth transfer is forecast to grow from $8.8 billion in 2000 to $70 billion in 2030.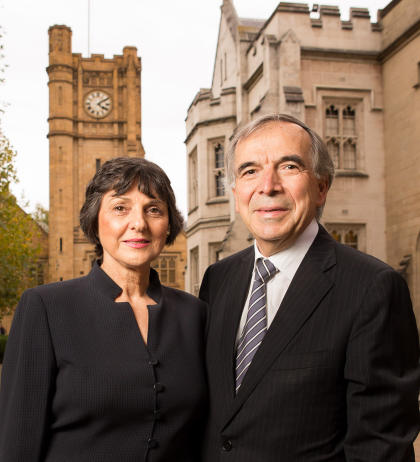 But for all the sector's growing success in philanthropy it is still new territory. The $295 million in donations to universities in 2013 represented only around 1 per cent of the sector's revenue.

A live policy question in Australia is the extent to which government policy could be used to further encourage philanthropy. In its submission to the Tax White Paper process last year, peak body Philanthropy Australia recommended that the government adopt a version of the Charitable Remainder Trusts program in the US. It allows donors to irrevocably pledge property to a charity or institution while continuing to draw income from the asset during the donor's lifetime.

Such a program encourages giving because even though a donor is parting with an asset, they still have the comfort of being able to continue to draw income from the asset during their lifetime.

Other policy ideas aimed specifically at universities include schemes where government encourages donations to universities by promising matched funding. In 2012 philanthropist Simon McKeon floated the idea of the government offering $50 million in matched funding for medical research that donors could "bid" for by making donations of their own.

The UK ran a GBP 143 million ($275 billion) matched funding scheme for universities from 2008 to 2011. All the available funding was eventually triggered by a total GBP 580 million ($1.1 billion) worth of gifts. In all 135 institutions benefitted, of which 55 secured funding up to their mandated caps.
A review of the scheme concluded that it had successfully galvanised the wider university sector there to better focus on philanthropy. The scheme also provided some funding for capacity building in training university staff in fundraising.

But Mr Blinco says that regardless of government policy, ultimately it is up to universities.

"People don't give for tax reasons," he says. "Government initiatives are never going to take the place of creative fundraising for organisations that make a difference in the world. It is up to us as institutions to articulate what we do that makes a difference because that is what excites people."

Banner Image: The University of Melbourne