Piano men: When a mentor meets a prodigy
There are seven decades between them but pianists Kevin Suherman and Professor Max Cooke share a unique musical bond
Pianist and graduating Honours student Kevin Suherman will take to the stage at Melba Hall in early December to perform works by, among others, Carl Vine, J.S. Bach, Sergei Rachmaninoff and Frederic Chopin – composers separated by time and distance, but connected by their love of solo piano.
Watching Suherman, as has become standard, will be his friend and mentor Professor Max Cooke.
Cooke was born in Melbourne in 1924 and began studying music and languages at the University of Melbourne before joining the Air Force during World War Two. After four years of service in Darwin as a radio technician he returned to Melbourne, by invite, to perform in a concert at Melba Hall.
"I appeared on stage playing Fauré and Chopin in my Air Force uniform, because I still hadn't been formally discharged," he says.
Suherman, born in Indonesia in 1994, was a boy of 12 when the two first met, by which point he had already won a number of prestigious piano competitions and an Indonesian National Award for performing 50 classical, pop and jazz pieces consecutively without a score.
"It was like the Guinness Book of Records but the Indonesian version," Suherman says. "That was a real turning point for me."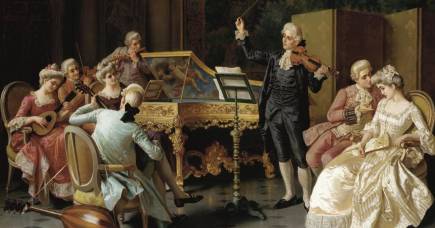 The two men are sitting in Melba Hall, a couple of feet and seven full decades apart.
Cooke, a former Dean of the Faculty of Music, has performed more than 60 concertos. He first heard of Suherman through his friend and colleague Professor André de Quadros, who had conducted Suherman in two piano concertos in Bandung.
"Kevin's father brought him to Melbourne in 2008, and when he played for me it was really just fabulous," says Cooke. "I immediately said I would teach him."

more than a teacher - a friend
"I played Chopin's Scherzo No. 2 in B-flat minor," remembers Suherman. "I was actually quite scared because Max was in his 80s and I'd never met a man of that age before."
They had to find Suherman accommodation. "My wife had died and I couldn't very well take on a 12-year-old boy," says Cooke. "He was offered a scholarship with boarding at Melbourne Grammar, subject to his being able to speak good English, and was sent to a place near Geelong to study English for eight weeks."
Suherman enjoyed most of his Melbourne Grammar experience, but not all. "I didn't like eating there," he says. "On Saturday evenings I'd catch the tram or ride my bike to Kooyong to have a lesson with Max. We developed a relationship that became more than just teacher and student – we became friends."
Cooke, who counts many international music professors among his former students, is modest. "You might wonder what I had to teach Kevin," he says. "But there were certain things – the style of playing Bach or Beethoven, for example. His technique was very rapid, very natural, but I helped him to get tonal colours he wouldn't have had otherwise."
Suherman nods enthusiastically, waiting for his turn to speak. "Max taught me musicality, expressivity and repertoire, and also languages. There are lots of Italian, German and Spanish musical terms, and he helped me a lot with those."
Memory and notes
The men, not surprisingly, have developed a particular way of working together. "What I began doing and still do with Kevin is wait until he is ready for a concert," says Cooke. "A few days before he performs, I get him to play the whole work from memory while I take notes – just my general impressions of how I think the audience will respond."
That response, to put it mildly, is usually very good. "To my knowledge, Kevin is one of the most impressive people we've ever had here," says Cooke, who – given he started working at the Conservatorium in the early 1950s – can probably be trusted for his sense of perspective.
Kevin moved into Cooke's house four years ago; although he has since moved out, he still lives on Cooke's property, in a flat behind the house. "Now I've got a brother studying at Melbourne Grammar," he says. "But in those first years in Melbourne I was by myself and Max sort of became a grandfather to me. He taught me how to cook and drink wine."
"He makes meals for me and I make meals for him," says Cooke.
They've played piano together publicly only once, after an impromptu invite by Suherman for Cooke to join him on stage in Jakarta. Privately, though, it's a different story.
"Whenever I prepare a concerto, Max learns the orchestra part on the piano and we rehearse together," says Suherman. "So we've actually done a lot of duo playing."
"I've had a little bit of trouble with that recently because I fell over and tore some tendons so it's not so easy to get around to work properly," says Cooke.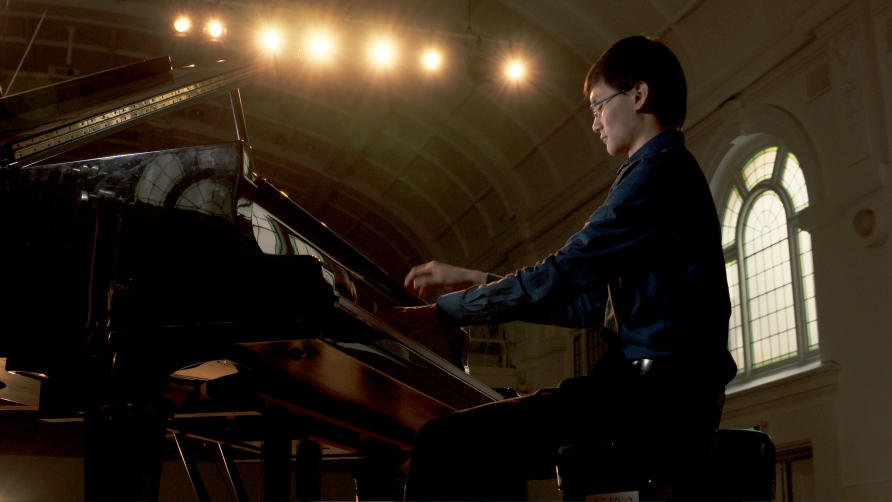 Suherman is exploring further study at institutions such as the Royal Academy in London and the Yale School of Music in America. "I just recently got my Australian permanent residency on artistic grounds, with the Distinguished Talent Visa," he says.
"Ultimately, I'd like to pursue my career in Melbourne, to start working in recording and performing and accompanying, and so on."
Consequently, he doesn't see his Melba Hall recital as a farewell. "I'm playing Bach Partita, Mendelssohn Fantasy, Five Bagatelles by Carl Vine, and a big transcription by Rachmaninoff," he says. "I'll also be doing Beethoven's Sonata Op. 27 no. 1, and my favourite Chopin work, the Andante Spianato and Grande Polonaise.
"It was very nice of [Director of the MCM] Professor Gary McPherson to offer me this recital. It's a celebration of music and of my relationship with the Conservatorium and with Max."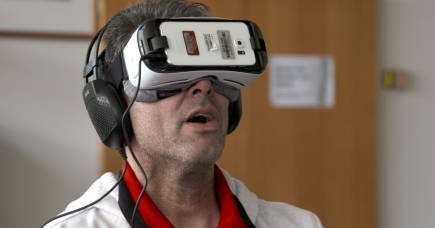 Cooke nods, smiles. "Kevin could go much further than I've ever been able to. I'd like for him to gain more prominence as a conductor. He's got the sort of personality to persuade all the members of the orchestra to pay attention to what he's saying and doing and thinking."
Suherman says: "I love teaching, so I could potentially see myself one day being a lecturer, sort of the path that Max took – but then still performing and accompanying and recording and conducting. I feel very privileged to have known Max."
Neither man seems to see Suherman's graduation as the end of their friendship. The next performance, as always, is what they're focused on.
"With most of my students I've been quite nervous watching them play," says Cooke. "I've sometimes really felt uptight. With Kevin I never have. With Kevin I know it's going to be all right."
Kevin Suherman will perform at Melba Hall, Parkville, Melbourne, on 2 December, from 7.30pm-8.30pm. Full details here.
Banner Image: Kevin Suherman and Professor Max Cooke. Picture: Paul Burston, University of Melbourne