Provocative women in cinema
The cliché of the 'sensitive' woman filmmaker ignores the long history of confronting female-directed movies
When you think of provocative film directors, who comes to mind?
Perhaps Věra Chytilová, who shocked Czechoslovakian authorities in 1966 with her subversive film Daisies? Or possibly Liliana Cavani, director of The Night Porter, a confronting film about an affair between a Nazi officer and a concentration camp survivor? What about Lois Weber, whose film Hypocrites was censored in 1915 for its nude scenes?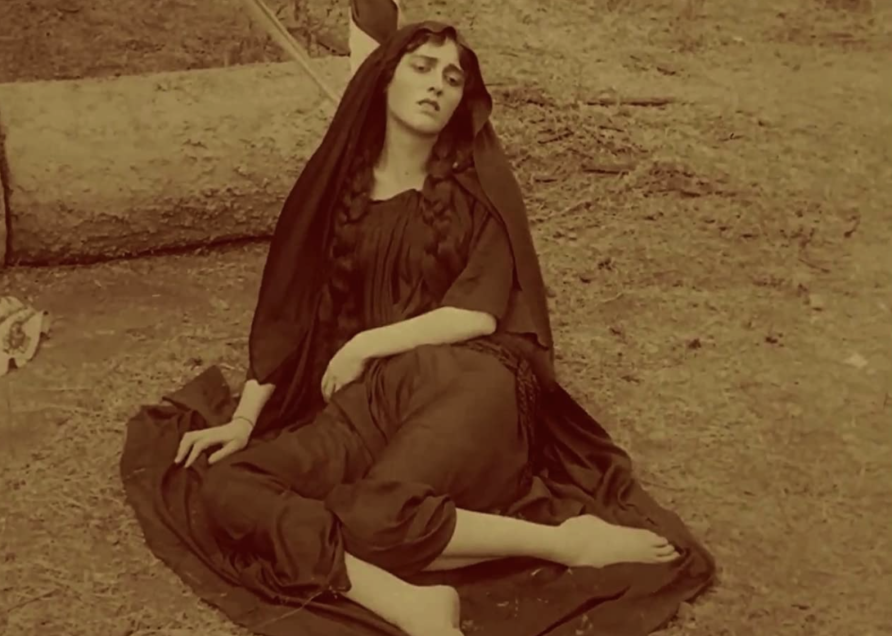 Cinema has a long history of boundary-pushing women who cause controversy with their films. But the stereotypical image of a provocateur is overwhelmingly male.
Directors like Stanley Kubrick, Pier Paolo Pasolini, Gaspar Noé and Lars von Trier tend to dominate the imagination when it comes to daring, incendiary filmmakers.
A provocateur is defined as a director whose creations cause negative emotions. Provocative filmmakers shock, disgust or challenge the audience rather than just entertain or uplift. They do this to communicate political messages, convey difficult truths – or sometimes just to cause a stir.
With few exceptions, film critics usually don't characterise women directors as provocateurs. Quite the opposite. These women tend to be marketed as creators of "tasteful", "sensitive" cinema.
This year's Academy Award nominations offer a good example of this distinction.
Ruben Östlund's Triangle of Sadness has been nominated for Best Picture. The film is notorious for a lengthy, stomach-churning scene of the mega-rich rolling around in their own filth.
It's a provocative and outrageous Oscar contender that confirms Östlund's reputation as a satirist.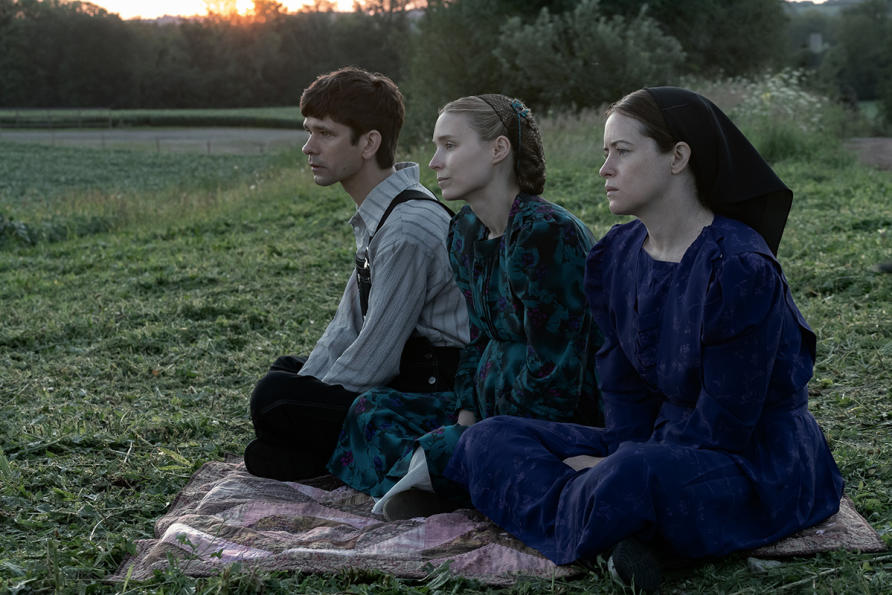 Sarah Polley's Women Talking is a very different Best Picture nominee. The film is about a group of Mennonite women dealing with the aftermath of extreme sexual violence. But Polley never depicts this violence onscreen, showing only the bruises left behind.
Women Talking is a powerful film, but Polley carefully avoids imagery that might upset an audience.
Provocation as a macho manoeuvre
The notion that women make tasteful rather than controversial films may seem positive – why would anyone want to upset an audience?
But by overlooking the female provocateur, we overlook a long history of women using cinema for daring, creative and political purposes. We also risk upholding sexist stereotypes about creativity.
Western societies have long characterised creative genius as a masculine attribute.
For example, German philosopher Friedrich Nietzsche thought of artists as misunderstood heroes who oppose the inauthenticity of modern culture. German and comparative literature professor Andreas Huyssen calls this the "male mystique" of modernism because of its macho implications.
In contrast, in 1908 the German art critic Karl Scheffler wrote that women's work "is never original" and can only imitate male-authored art.
He adds that women's creativity is "only sufficient for the tonal, decorative, and ornamental; her taste is a child of sensitivity and not of critical aptitude".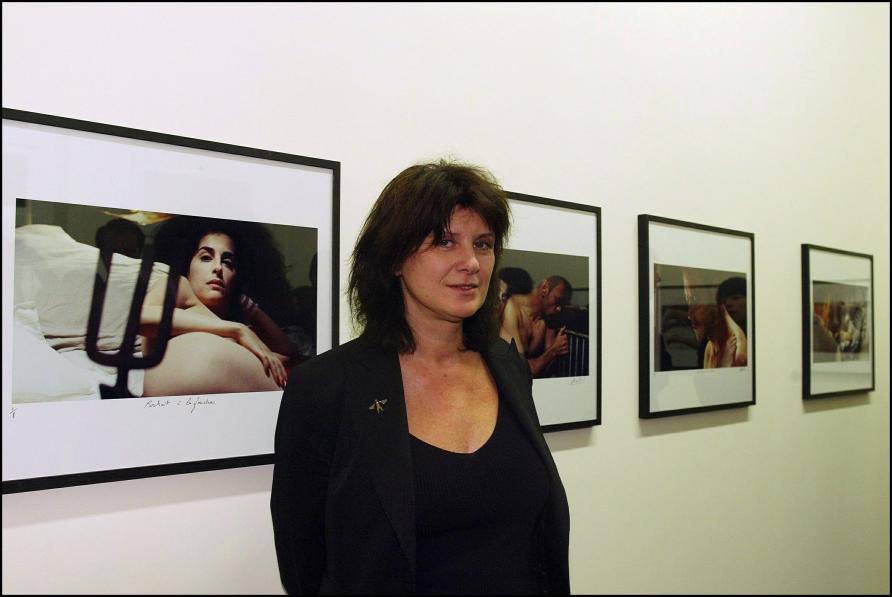 The words we use to describe ground-breaking art also carry gendered connotations.
The term avant-garde, which refers to the most original of art, is a military metaphor. The "advanced guard" were army units that ventured across enemy lines. True artists are therefore like soldiers who charge into the unknown.
These very macho associations make it easy to overlook women filmmakers who contribute to this advanced guard of creativity.
French director Catherine Breillat is a case in point.
Breillat is best known for her explicit films about women's desire and sexuality. Anatomy of Hell, for example, contains an extreme close-up of a vulva, an image normally only seen in pornography. Yet by showing this 'forbidden image', Breillat's film challenges the misogynistic idea that women's genitals are disgusting and should be kept out of view.
Breillat is not alone in challenging how women's bodies are depicted onscreen.
Before her, experimental filmmakers Barbara Hammer and Carolee Schneemann broke important ground in frankly depicting queer and heterosexual women's sexuality.
More recently, Julia Ducournau's Titane won the Palme d'Or for imagining a world where human obsessions with machines might literally change our bodies.
Facing the female provocateur
Provocative filmmaking is also the place where profound feminist messaging can be enacted.
Take Jennifer Kent's film The Nightingale, set in the brutal world of colonial lutruwita (Tasmania) in 1825.
Kent argues that her film is about love and empathy, so she probably wouldn't think of herself as a provocateur. However, unlike Polley in Women Talking, Kent does show the sexual violence her protagonists face in three confronting scenes.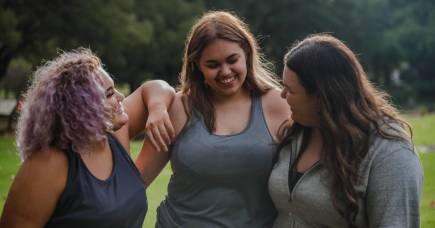 Kent's choice was controversial for some audiences, who walked out of screenings at the Sydney Film Festival. However, she insists that showing this violence is both ethical and necessary. It's a way of acknowledging the hard truth that violence was systemic in colonial Australia.
It can also promote empathy.
In The Nightingale, the women are at the centre of the story. Even in the most confronting scenes, their faces are always in the centre of the frame. Through this choice, Kent invites us to empathise with women who lived long ago.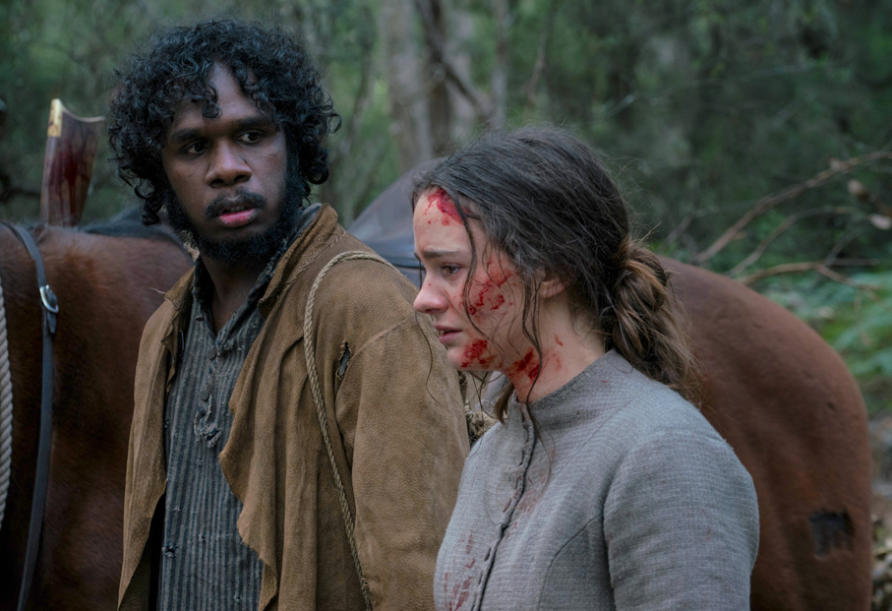 It's important to consider the female provocateur.
For too long, film provocation has been associated with a certain type of male director, or viewed as a cynical ploy to attract attention. The story of women's creativity in cinema cannot be complete without an investigation of its most daring practitioners.
Dr Janice Loreck's book Provocation in Women's Filmmaking: Authorship and Art Cinema is published by Edinburgh University Press and available to buy online.
Banner: The Nightingale/Transmission Films