Pulling no punches: The underrated art of stage fighting
Stage combat isn't about hitting stuff – it requires a lot of choreography, training and skill to create the convincing illusion that you are, actually, hitting stuff
In the world of fictional violence, there's stunts and then there's fights. The difference for us as viewers may be a subtle one, but for those working in the craft, it's a big distinction.
"The people who go into fight direction usually have a performance background, but they'll also have a range of skills like martial arts, gymnastics or dance that lead to them becoming fight specialists for dramatic fighting," says Dr Lyndall Grant, a Theatre Tutor in Stage Combat at the Victorian College of the Arts.
"In Australia, for film, most of the violence and action is created by stunt professionals. Those performers are amazing. They'll burn themselves up or throw themselves off buildings - but it's the realm of specialists, rather than ordinary actors.

"I wouldn't ever do it because I don't want to die," she laughs.
On the Australian stage, convincing violence is created by fight directors working with the actors. But Dr Grant's career path into the craft was an unexpected one – after graduating in veterinary science in Melbourne.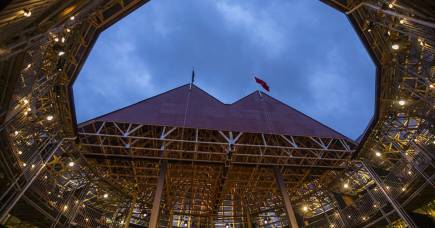 "After graduation, I went across the UK to do the "let's work in the UK" thing. I had a very romantic notion of wanting to train as an actor in London, so I auditioned and got into drama school there," she says.
It was here that Lyndall was introduced to stage combat and very quickly found her passion.
"When I found fight performance, everything was in technicolour. Being able to perform with every part of the body, as well as mind and emotion, was one of the reasons I wanted to act," Dr Grant says.
After finishing her drama studies, she kept on learning the craft – going to more and more stage fighting workshops before being offered work with a London theatre company.
"I trained from 2005 to 2009, and then I started my apprenticeship as a stage combat teacher in 2009. My first fight directing gig was the start of 2011 on the play Kissing Sid James at the Red Lion Theatre in London, so I've been directing for around seven years. But I still consider myself a newbie in the world of fight directing compared with the people who've been doing it for 20 or 30 years."
Dr Grant returned to Australia after almost 12 years based in London, and found on her return, that the culture and attitudes to stage combat from the wider industry here differed greatly to her experiences in the UK.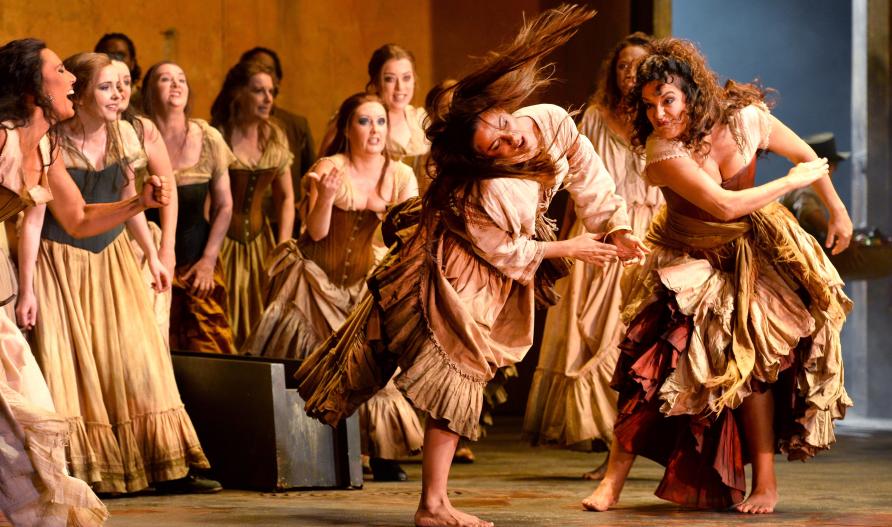 "In the UK industry, I usually found when you come on a job, you're very much seen as a creative. There's a recognition and culture of training in stage combat - of the craft, of the profession that is fight directing, and of what you can contribute creatively across the project. There's also an understanding that you should get trained actors and an experienced professional to choreograph your action, rather than getting your mate in who's done a bit of martial arts," she says.
"The experience I've often had here is that you come in as a technician and then go away again. It can really undermine the potential of what could be done on stage.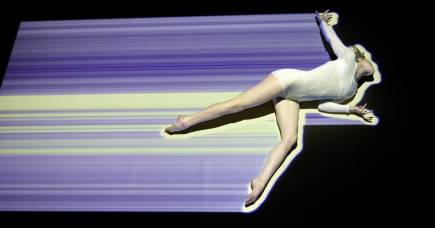 "In Australia, we are really physical. We're really open as people in general. We're enthusiastic, we're engaged, we're energetic, and we have a great sense of humour. And, I've found there's much more movement here, many more physical performances as opposed to talking heads. So, we should be really leading in areas like motion capture performance."
But part of the current problem, she suggests, is a lack of appreciation or understanding of what goes into a good, choreographed stage fight.
Dr Grant recounts an anecdote that she believes highlights the lack of attention to craft. An actor, who shall remain nameless, went against her advice and insisted that an actress actually slap him in the face, refusing to use stage combat techniques, even though the story didn't require a slap.
To Dr Grant's mind, this was largely down to ignorance about the craft and how it's used. As well as a cultural tendency for some actors to want to come across as 'tough' – feeling that they don't need 'choreographed' violence. The actress, however, was quite distressed at being asked to slap another actor.
"He ended up saying 'Well, if I can't do an actual slap to the face, I want to take it out then'. So, I said 'Great. I think that's a great idea. Let's take out that slap', which didn't need to be there in the first place."
And this, she says highlights the problem.
"Stage combat involves more than just the hitting stuff. In order to achieve that you need balance, structure, proprioception, control, physical sensitivity, compassion, empathy and complicity.
"I think stage combat's one of the hardest forms of performance because you've got choreography, the illusion, the blocking, things like distance. At the same time, it's doing all of that while your emotions are heightened, both as an actor and a character," she says.
But there are some important positives in Australia – including a series of national workshops the Society of Australian Stage Fight Directors is rolling out. And, for the first time, the VCA is offering acting students continuous training in stage combat across their three years of study.
Lyndall also works with emerging VCA stage managers, production teams and directors who then get to experience first-hand how dramatic combat can be used in the best possible way.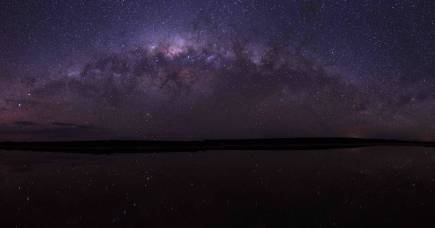 And there are some world leaders in the craft from Australia, helping to define its future.
"What's really nice about what I've found in the fight work in Australia, is that it is curious. It is constantly reinventing itself. It is moving forward. And this is true of the fight people in particular – like Nigel Poulton, who is working with the New York ballet at the moment and Scott Witt, the artistic director of the International Order of the Sword and Pen."
But for Dr Grant – one of the best things about what she does for a living – is its constant evolution.
"Stage fighting is always a fluid beast and that's what's really cool about it. Every single practitioner across the world will have their own way of doing things, and that makes it exciting. Most of the professional fight directors I know are constantly revising their techniques and constantly revising what they think they do. That's really, really cool."
Banner: Getty Images