Putting cross-cultural stories centre stage
Kim Ho has won the prestigious Patrick White Playwrights' Award for his play Mirror's Edge, which explores the interplay of Anglo-European, Chinese, and Indigenous cultures in Australia across three centuries
It all started when I heard about this real life story of Chinese tourists accidentally reviving a northwest Victorian town called Sea Lake. It's one of Victoria's most isolated towns and just seven kilometres north lies Lake Tyrrell, a large salt pan filled with water. Because of the still, shallow water, when you walk out into it, it looks like you're walking on the sky or walking on the stars if it's at night.
It's completely useless from an agricultural perspective, but absolutely beautiful from a Chinese perspective. Like many regional towns, Sea Lake had been slowly dying, but the attraction of the salt lake for tourists was an unexpected lifeline.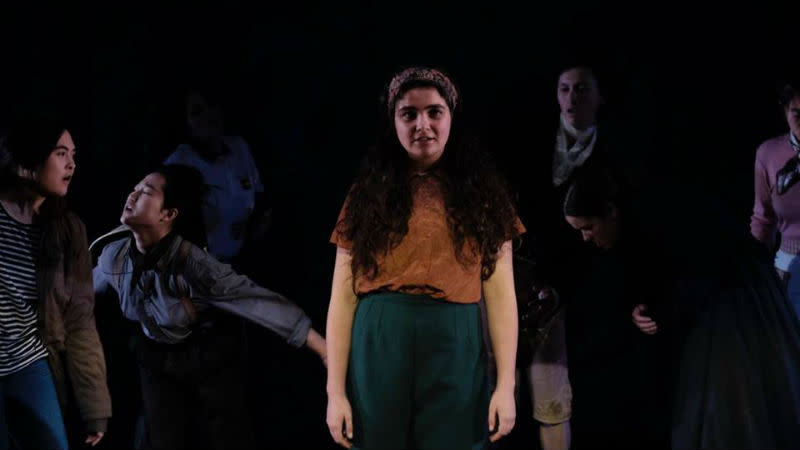 I was personally intrigued, because the interplay between Anglo-European and Chinese cultures mirrors my own heritage. My mother's Caucasian and my father's Chinese-Malaysian.
There's a real sense of culture and science being inseparable. When I went up to Sea Lake to start researching it, I realised there was another angle that I hadn't been aware of – that of the original custodians of the area, the Boorong people. The Boorong people were amazing astronomers and they used the lake to teach their astronomical law.
They had mythological stories of massive emus in the sky, and the Southern Cross constellation was their origin myth of the possum – but those same stars also corresponded to where to get food at a particular time of year, or when the malleefowls or the emus were laying their eggs.
That just blew my mind. From there, I started writing a play based on the joys and complexities of cross-cultural interaction and how sharing cultures is a way of sharing knowledge, and the more cultural collaboration we can have, the more we can know our environment and the world.
As far as I know, there are no self-identifying Boorong people in the region because of government mission stations and reserves in the 1800s, so I was informed about the significance of the lake to the original custodians by white locals. But the Boorong clan is part of the Wergaia language group, and there are other clans within this group that have councils, including the Barengi Gadjin Land Council.
As a non-Indigenous person, my biggest concern in writing Mirror's Edge was what stories were and weren't appropriate for me to tell – but I think the question of who's allowed to tell which stories and my anxiety around that is folded into the play. I contacted the council and was very fortunate to be able to talk to an elder from the neighbouring Wudjubalug clan, and consult him.
One of the things I didn't want to shy away from was people's proclivity for 'othering' - that is, treating someone as intrinsically alien to oneself. I was really surprised at just how welcoming the people in Sea Lake were.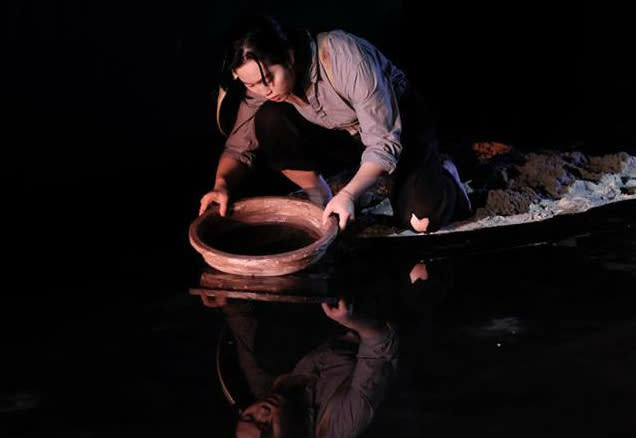 They seemed really warm-hearted and beautiful, every single one that I met. I came in with the preconceived notion that they'd be racist, and that was my own ignorance. But country towns can be like that, and I did feel that there was still work to do in terms of cultural education.
The main character, Kai, used to be male and became female, and an 1850s heterosexual love story became a queer love story. I also wanted to experiment with translingualism, so I collaborated with translators who translated some of the text into Mandarin and Chinese and we'd figure out how it felt to have sections of the work in a language without any kind of translation or subtitles for the audience.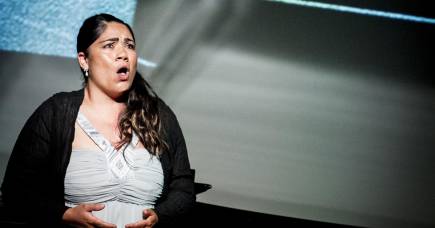 There's a passage where a Hong Kong gold panner describes her backstory – how she came to be in Victoria. It's a really moving story, but it's all in Chinese. So people are forced to invest imaginatively in what she might be saying, without actually understanding the words. I was really interested in making people who have been in Australia all their lives suddenly feel foreign – making them feel that experience of not fitting in.
It's incredibly humbling and a big honour to receive the Patrick White Playwrights' Award, but even more than that, I'm just thrilled to see major theatre companies like the Sydney Theatre Company supporting writing that puts diversity and cross-cultural interaction front and centre.
A version of this article also appears in Precinct.
Banner image: Lake Tyrell by Darren Weda/Flickr