Putting diversity centre stage
A new production puts a generation of emerging African-Australian theatrical voices centre stage, telling stories that excite and challenge
Some artists need to gather around themselves a clique of likeminded creators who share their worldview and assumptions.
Not Chris Kohn, an award-winning theatre-maker and Victorian College of the Arts (VCA) teacher and researcher who has championed diversity in all its forms throughout his career from his early days working with children as Artistic Associate at Arena Theatre, and as founder of Stuck Pigs Squealing, a Melbourne company formed in 2000 with a defiantly surreal aesthetic.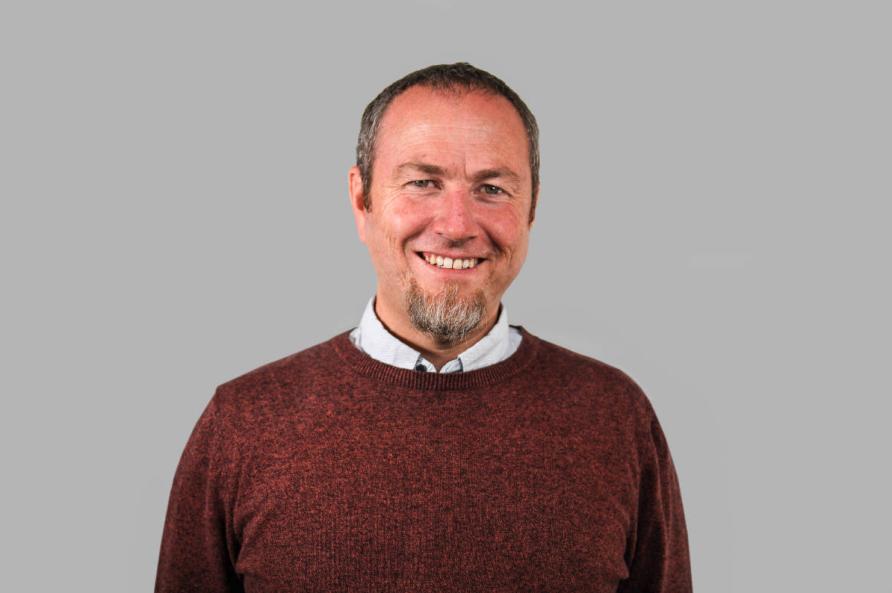 "I'm most happy when I'm in a room surrounded by people with perspectives and lived experiences that are very different from my own," Kohn says.
He has to raise his voice to compete with the strumming guitars and singing students practising nearby the spring sunshine.
We're conducting our interview outdoors at the University of Melbourne's Southbank campus, home to the VCA and Melbourne Conservatorium of Music, where Kohn is currently a Tutor in Directing, and the Coordinator of the Master of Theatre (Directing).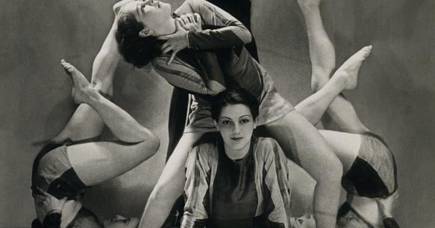 Since 2016, he has also been working on a PhD looking at theatre made by people with intellectual disabilities and those identifying as neurodiverse.
"I'm interested in the way certain companies and artists challenge stigma through the work they make and the very act of making it," he says, naming groundbreaking companies such as Back to Back Theatre and Rawcus Theatre, and artists such as Julia Hales, an actor and writer with Down syndrome whose show You Know We Belong Together was a major event, produced by Black Swan Theatre Company as part of the Perth Festival in 2018.
Kohn was already interested in this area when his work and personal life unexpectedly converged and he became the parent of a child with disability.
"I suddenly became part of this whole community," he says, making the mind-blowing point that with an ageing population and the growth of artificial intelligence, all of us are likely to become part of the disability conversation at some point in time.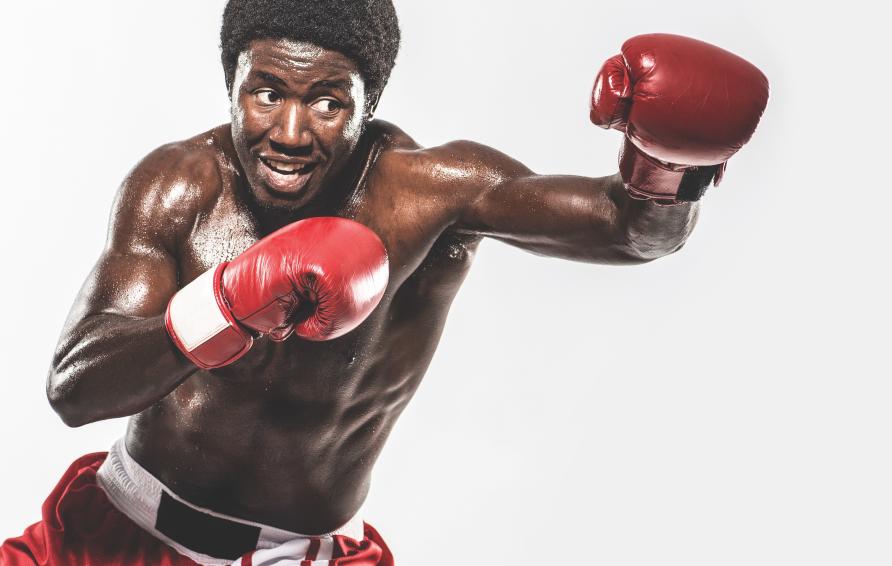 "What's considered 'normal' or disabled is very much a cultural and historical construct," he adds.
"I think one of the biggest mistakes everyone makes is to underestimate other people's abilities, especially people who experience barriers to communication."
Right now, though, Kohn is excited about a completely different kind of diversity project, having secured funding from the Australia Council, the City of Melbourne and Creative Victoria to develop and then produce the world premiere in 2020 of La Belle Epoque, the second play from young African Australian playwright, Future D. Fidel.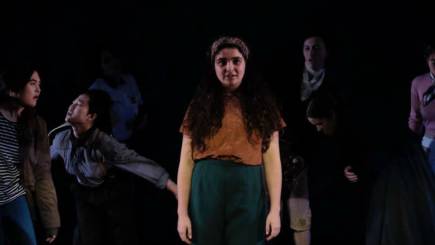 "I commissioned and dramaturged his first play, which was called Prize Fighter, explains Kohn, speaking of his time as Artistic Director at Brisbane's La Boite Theatre Company, where in 2015 he announced a season of notably diverse productions.
These included Fidel's play, which was inspired by his life as an orphaned refugee in the Democratic Republic of Congo (DRC) before coming to Brisbane as a child.
Kohn first met Fidel when he was working as Theatre Diversity Associate at the Queensland Theatre Company, looking at barriers to participation in key creative roles.
The position was created in 2012 in the wake of national concerns about the fact that Australian theatre was so persistently Anglo.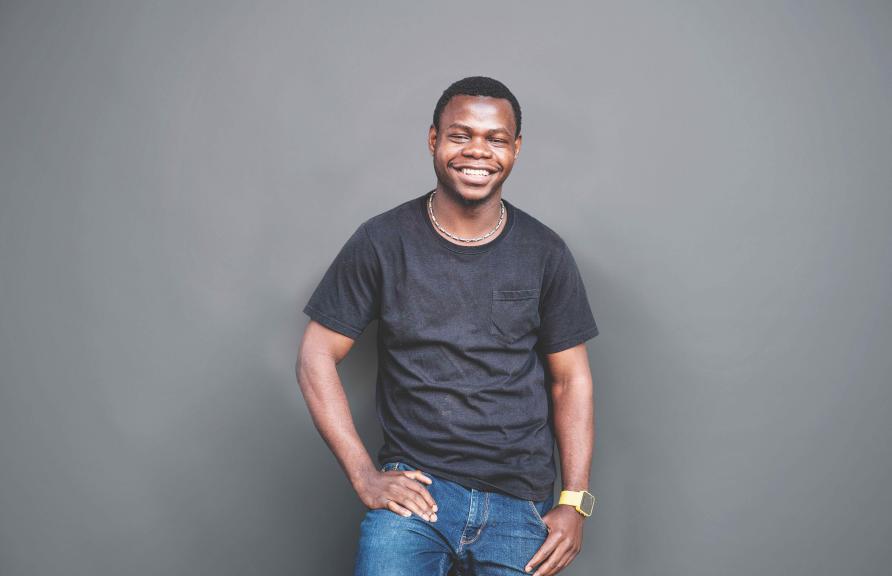 He had to convince the young hip-hop artist, filmmaker and now electrical engineer of the value of making theatre in the first place, but the results speak for themselves, with Prize Fighter nominated for four Helpmann Awards in 2016, and having since become a book published by Hachette, with a film in the works.
But now, with La Belle Epoque, Kohn and Fidel want to extend beyond the personal realm into the geopolitical background of Congo.
"We are asking questions about its history, its endless wars and why the people there have never benefitted from its enormous wealth. Instead they've been exploited through slavery, rubber and the mining of precious jewels and, now, the biggest boom of the next few years will be in cobalt, which is needed for the batteries used in electric cars.
"There's a trillion dollars of cobalt sitting under the DRC so all the rest of the world has interests there, including China, the US, Europe and Australia."
La Belle Epoque is set in contemporary Australia, where four twenty-something African Australians are trying to make a documentary about the Congo, its history and their relationship with it.
The filmed components in the show will be made by young Congolese filmmaker and video designer Mirene Igwabe. These will include clips of the fictional documentary, as well as some historical backdrop pieces that Kohn says remind him of the flashbacks to Europe in the TV show Transparent.
All these elements, together with the fact that Fidel and Igwabe and one of the actors, Pacharo Mzembe, live interstate, make for a relatively expensive development and production process.
"It's really important to Future and me that we're all in the same room to work on this," Kohn says, "and it's also essential that we've created some paid emerging artist attachment roles for people who are from an African background as part of a broader kind of industry succession plan."
The latest funding for the production, administered through the VCA (and being a form of Non Traditional Research Output), will mean that work on La Belle Epoque becomes more frenzied, focused and stressful as it becomes a real show.
It's exciting, but Kohn says his favourite phase is in the development, when everything is still possible and discussion is electric.
"To have six or seven artists in a room, all with ties to an African heritage, all engaged in really high-level argument and discussion around big issues like identity and power, that has been pure joy and I feel so lucky to have been in that place."
Find out more about the Master of Theatre (Directing) at the University of Melbourne.
A version of this article was also published on Precinct.
Banner: Gideon Mzembe, Pacharo Mzembe and Kenneth Ransom in Prize Fighter/ Dylan Evans