Reframing the 'Australian Ugliness'
This year celebrates the 100 year anniversary of architect Robin Boyd's birth. He was well-known for his scathing assessment of Australian popular architecture and design, but did Boyd eventually change his mind?
Architecture is a broad church, however, in Australia, criticising architect Robin Boyd a member of the artistically and culturally influential Boyd family, is tantamount to heresy.
Well, I guess I'm a heretic.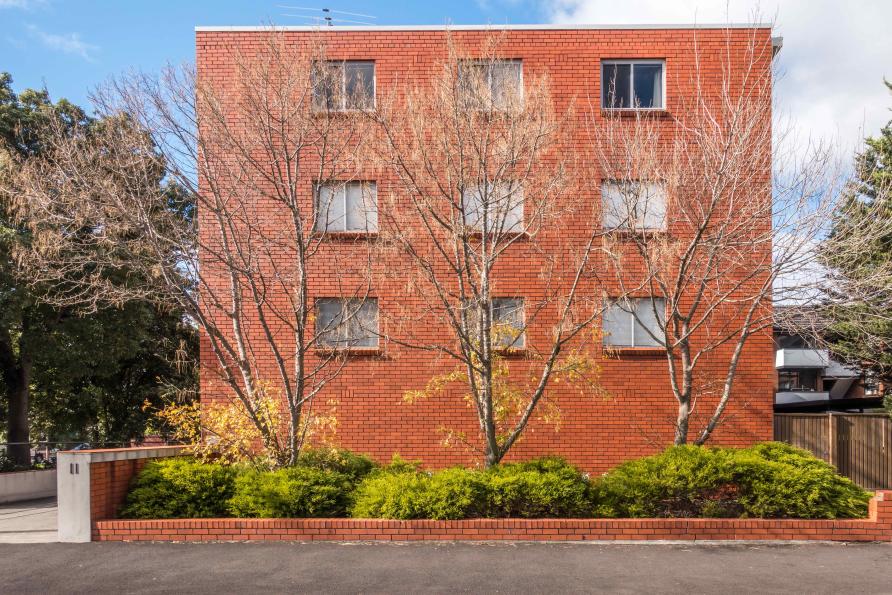 Boyd (1919–1971), was a leading practitioner in post-war Melbourne who designed houses in the forties and fifties and commercial and institutional buildings in the mid-sixties.
His works include Manning and Dymphna Clark's house (1952) in Canberra, Jimmy Watson's Wine Bar & Restaurant (1961–63) in Carlton, and Menzies College (1967–70) at La Trobe University in Bundoora.
However, Boyd was more widely known to most as a critic of architecture through his many articles and books, especially The Australian Ugliness (1960) – Boyd's scathing assessment of Australian popular architecture and design.
What upset him most was an all-encompassing concept that he called 'featurism'.
It may be found in architecture or in the planning of cities or in the design of magazines, espresso bars, neon signs, motor cars, gardens, crockery, kitchenware, and everywhere between.
"It is the evasion of the bold, realistic, self-evident, straight-forward, honest answer to all questions of design and appearance in man's artificial environment," he wrote.
I first read The Australian Ugliness in 1976 when I was a first-year architecture student at Deakin University. In my opinion, Boyd confused good taste with good design. But it was more than that, it was personal, because he was criticising my family's lifestyle.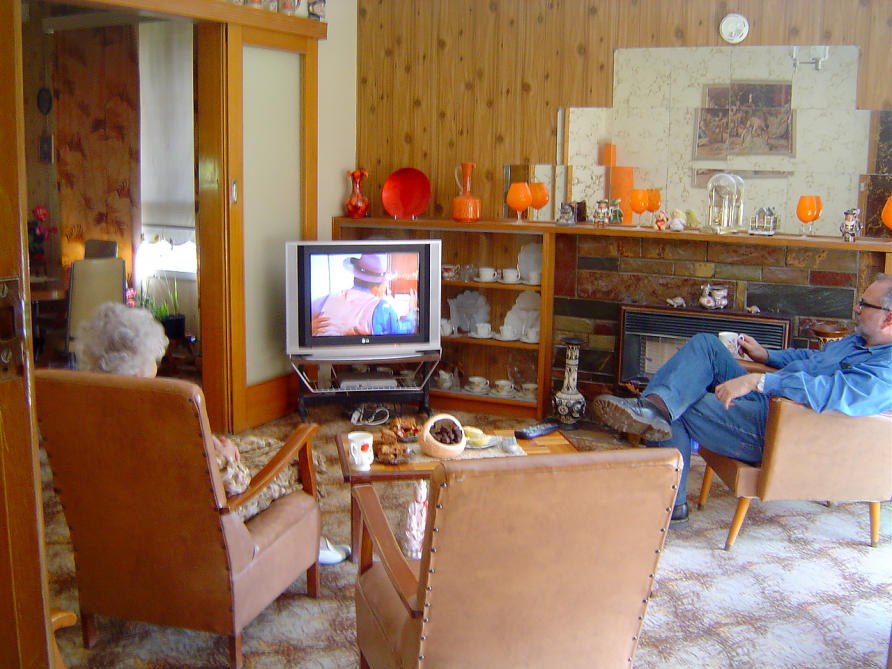 Mum and Dad's precious knickknacks – burnt orange vases, cheap German steins, floral cups and saucers, souvenir tea spoons, and stuffed knitted toys made by Mum –occupied every cabinet, mantlepiece and shelf. What was the harm in that? Absolutely none. And Mum and Dad certainly didn't deserve to be ridiculed.
My PhD was largely a rebuttal of The Australian Ugliness. I looked at the post-war DIY movement in Australia, focusing particularly on Australian homemade letterboxes. Without actually saying the word 'letterboxes', Boyd appeared to criticise these wonderfully surreal creations, too.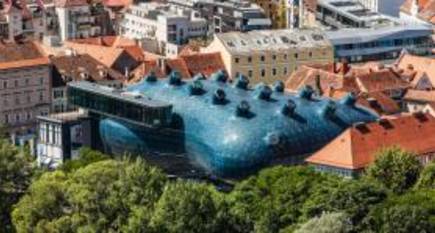 He wrote: "The symbol or the image, the miniature of the new aspiration, is applied to the old thing in the hope that it will tinge the whole of the thing with new colour. And, to unalerted eyes, indeed a feature can succeed in suffusing the whole of the thing to which it adheres. The ordinary wigwam [i.e. the house?] becomes an object of awe when a totem [i.e. the letterbox?] is added."
So-called 'ugly' architecture was a hot topic after World War II.
Journal articles such as 'Outrage' (1955) by Ian Nairn (in the anti-ugly camp) published in The Architectural Review in the UK, 'The debacle of popular taste' (1957) by Mary Mix Foley (also in the anti-ugly camp), and 'Architecture and popular taste' (1958) by Douglas Haskell (in the pro-ugly camp), both published in Architectural Forum in the USA, set the tone of debate.
After The Australian Ugliness, other disapproving anti-ugly volumes followed like God's Own Junkyard (1964) by Peter Blake (the American architect, not the British artist); Australian Outrage (1966) by Donald Gazzard, Robin Boyd's Boyer Lectures in 1967, titled 'Artificial Australia'; and Look Here! (1968) edited by John Button (later a Labor Senator and minister in the Hawke and Keating governments).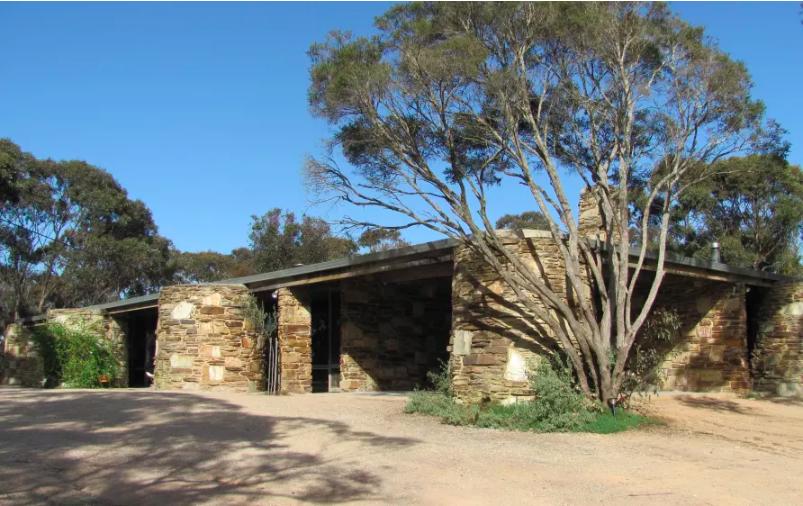 Boyd, along with other Australian cultural heavyweights including author George Johnston, journalist Stephen Murray-Smith and industrial designer Grant Featherston, once again let the likes of Mum and Dad (and me!) have it.
Then, suddenly, the tide began to turn. American husband-and-wife architects Robert Venturi and Denise Scott Brown published 'A significance for A&P parking lots or learning from Las Vegas' (1968) in Architectural Forum. They saw merit in the very things The Australian Ugliness mocked. They, along with architect Steve Izenour, expanded their positive views about American popular architecture and design in their highly influential book, Learning From Las Vegas (1972).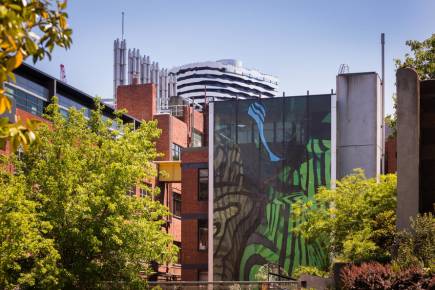 Robin Boyd died in 1971 and towards the end of his life, he appeared to change his mind about Australian popular architecture and design. In 1970, he designed Neptune's Fishbowl in South Yarra, a take-away fish-and-chip shop with a big blue fishbowl on the roof. It took everyone by surprise because it was exactly the sort of thing he'd derided in The Australian Ugliness.
What triggered this seismic shift in Boyd's thinking?
Peter Blake, author of God's Own Junkyard, had already changed his mind about American popular architecture and design after seeing the work of Venturi and Scott Brown, and pop artists like Ed Ruscha. Blake edited Architectural Forum and Boyd wrote for Architectural Forum. In 1970, Blake visited Australia at Boyd's behest and announced his change of mind in a speech to Victorian architects titled 'The New Forces'. Boyd edited that speech for publication in 1971.
However, as revealed by the posthumous publication of Boyd's book, The Great Great Australian Dream (1972), which was even more bitter, critical and sarcastic than The Australian Ugliness, Boyd hadn't changed his mind after all.
Reviewing The Great Great Australian Dream for The Canberra Times, M.E. Crawford said: 'Despite the publisher's blurb ("a cry of despair for Australia, and an hysterical joke about it. It is solemn social comment and it is wild parody. It is fiction and it is history…the temper of the criticism is constructive…tearing his country to shreds, with love…a continuation of the towering contribution he made to Australia's national identity") much of the book is, I fear, facetious twaddle.'
Viewers of Australian architecture are free to make up their own minds.
The exhibition Reframing The Australian Ugliness features work by the 236 Master's students from the Faculty of Architecture, Building & Planning who designed a dust jacked for a new edition of The Australian Ugliness and altered the two middle pages of the (faux) book to reflect Boyd's views of Australian popular architecture and design.
Banner: Andrew Dempster/Flickr