Reigniting higher education admissions reform
Students need greater transparency and accountability across the board
As the school year draws to a close, our newest high school graduates would be forgiven for feeling sold out by the lack of action on higher education admissions reform.
A Fairfax Media investigation revealed in January 2016 that some of Australia's highest-ranking universities had been admitting a significant proportion of students to their programs below the advertised 'cut-off' scores.
In the months following, it was argued these practices mislead students into excluding courses that they believe they will not be able to get into. Some suggested that this also contributed to a sense of false prestige among flagship courses.
However, despite some concern that this practice might be widespread across the sector, subsequent disclosure from many universities has shown these claims tend only to hold true for specific institutions and courses. Moreover, the proportion of young people with an ATAR less than 50.00 makes up only two per cent of final enrolments.
Recent Australian Government data shows that the proportion of young people admitted to university courses on ATAR alone makes up just over 40 per cent of all offers. This figure also includes offers made to non-school leavers, an often overlooked proportion of those admitted each year.
The right wing of politics has decried the lowering of admissions standards in recent times, and accused universities across the country of a cash grab following the uncapping of higher education places by the Gillard Government.
On the left, many have been at pains to point out the triumph of the demand-driven system in opening up access for many disadvantaged and traditionally excluded young people.
Alongside this, media outlets across the country have meted out the latest iteration of the tired debate asking if university really lives up to its promise of providing a 'better life' for young people after all.
Research has shown that on average, young people with a Bachelor-level qualification still tend to enjoy better life and work conditions than those without. However, with the challenges of shifts in labour market conditions a key concern of young people in Australia, it is unclear how long this can remain the case.
What is clear is that since the so-called 'Dawkins reforms' of the late 1980s there has been a failure to reconcile admissions practices within the context of universal participation.
Calls for clarity and student support
In March, Education Minister Simon Birmingham called for a review of admissions practices to be undertaken by the Higher Education Standards Panel. As the submissions to the review now show, most universities welcome the call for greater transparency and accountability in higher education admissions practices.
Despite the enthusiasm of many providers to disclose fully their ATAR ranges, transparency alone won't address the fact that for too many young people, the tertiary landscape appears alien.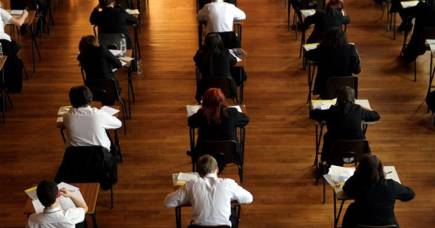 Targeted equity and diversity programs such as the Higher Education Participation and Partnerships Program (HEPPP) – introduced in 2010 – have been shown to help disadvantaged students realise that higher education might be 'for people like them'. HEPPP has been particularly successful in working with rural and remote young people, and also for those from families with no history of higher education.
Paired with support services which recognise the multiple challenges that many of these young people face in engaging with higher education once they arrive, these are powerful tools for addressing social disadvantage. However, there is much more to be done.
Pressure to take the university pathway
A recent study of young people's engagement with the final year of secondary schooling in Victoria showed that young people often felt pressure to go to university. For these students, admission to the most prestigious universities indicated 'success', with other universities suggesting a relative 'failure'.
What underlies much of this debate is the nostalgic belief that universities stand for quality and merit, and that admission to them represents a 'successful' transition to adulthood.
In a climate of massively increased participation in higher education, and significant feelings of precarity among young people in the labour market more generally, this assumption needs to be interrogated.
Promisingly, there are some positive signals in recent thinking about the allocation of higher education places. As the Grattan Institute has suggested, this means addressing both the public cost of higher education, as well as increasing the accountability of providers in delivering high quality programs.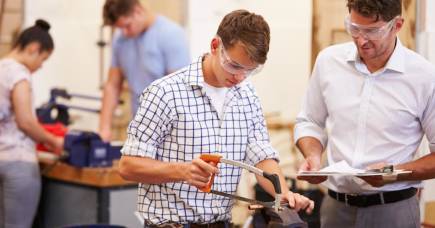 Likewise companies such as Penguin Random House, Google, and Ernst & Young are attacking the value of degrees as an indicator of job suitability and flagging a shift to 'competency-based' hiring.
Facing up to the challenge
It is clear that ATAR transparency is not enough, yet important discussions about university admissions reforms have inexplicably stalled. It is essential that we do not lose sight of the benefits of a diversely educated society. We can no longer afford to see higher education as a railroad to future employment, if indeed we ever could.
For higher education providers, publishing accurate ATARs needs to be accompanied by clearer information about the processes through which they admit students, and the experiences of those young people once they arrive.
For young people, reforms must recognise the unique challenges faced in moving through secondary education to further study or work in a time of widespread digital disruption. Indeed, in this context, the language of young people 'choosing pathways' may need to be rethought.
Whilst our most recent graduates may have cause to feel duped, there are seeds of change for reform on higher education admissions. The heart of this debate is no less than the questions of what senior secondary and higher education can be said to be for as we look toward the future, and for whom.
Banner Image: Shutterstock