Severity of Melbourne's grass pollen season hanging on rain
In good news 2021 is shaping as an average pollen season but late spring rain may yet cause a heavier-than-average allergy burden
In good news for hay fever and seasonal asthma sufferers, based on recent conditions the team here at Melbourne Pollen: Count and Forecast calculate that the city is on-track for an average grass pollen season this spring – significantly lighter than last year's relatively heavy season.

On average, Melbourne experiences around 20 high and extreme grass pollen days each season – these are the bad days for people allergic to grass pollen.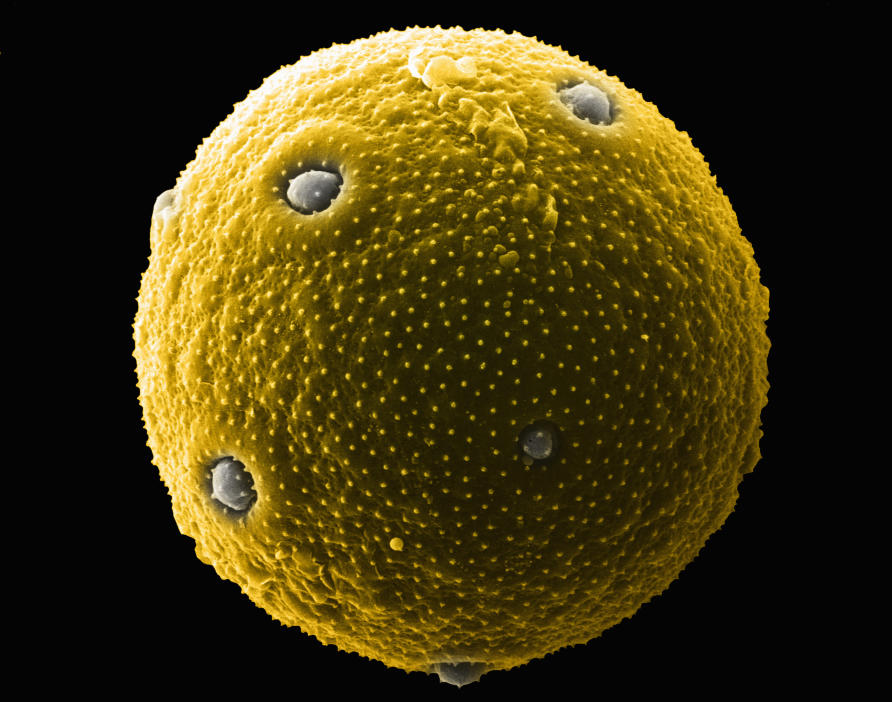 But last year Melbourne had 33 high and extreme grass pollen days between 1 October and 31 December.
While an average season this year looks likely, an important note of caution is that the Bureau of Meteorology is forecasting above average rainfall for October. A wet end to spring could yet increase grass growth and result in more abundant flowering and a heavier pollen season.
To see what's driving the current outlook, we first need to review recent conditions.
Rainfall across much of Victoria has been close to average so far this year. For instance, this year's accumulated rainfall graph for Melbourne has tracked close to the average trend line.
Unsurprisingly, the average rainfall has translated into largely average moisture levels in Victoria's soils. This is the amount of water available to plants and is a major factor determining grass growth.
Soil moisture levels in the state's north-west are below average, and in the east they are above average. But soils elsewhere presently have around average moisture levels.
Comparing satellite images from August 2020 and 2021, we can see that the level of greenness in the grasslands of western and central Victoria is similar across the two years.
But greenness has been trending upwards lately and we'll need to keep a close watch on this over the next few weeks. The Bureau of Meteorology's current seasonal outlook is forecasting a wetter-than-average end to spring.
More grass growth resulting from a wet October and increased soil moisture levels could result in a heavier season.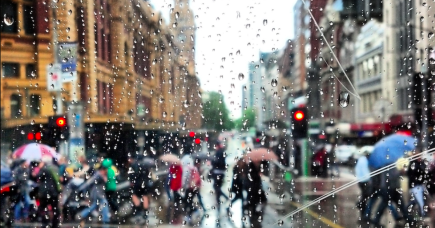 Although the outlook is for an average grass pollen season, there are other aeroallergens in the air we breathe.
In addition to our grass pollen forecasts, the updated Melbourne Pollen App now has a range of forecasts for pollen from trees like cypress, eucalypts, ash and plane, as well as pollen from weeds like plantain and spores from the mould Alternaria.
Some of the new forecasts are for things we know trigger hay fever and asthma elsewhere in the world and others are possible triggers. We are hoping these new forecasts will help you plan better and take more control of your allergies.
No matter what your trigger is, it's important to remember that people with asthma and hay fever will still be at risk of epidemic thunderstorm asthma. Having good control of your asthma and hay fever will mean you'll feel better and also reduce your risk of thunderstorm asthma.
People with hay fever should follow their hay fever treatment plan (or see their GP or pharmacist to get a plan if they don't already have one).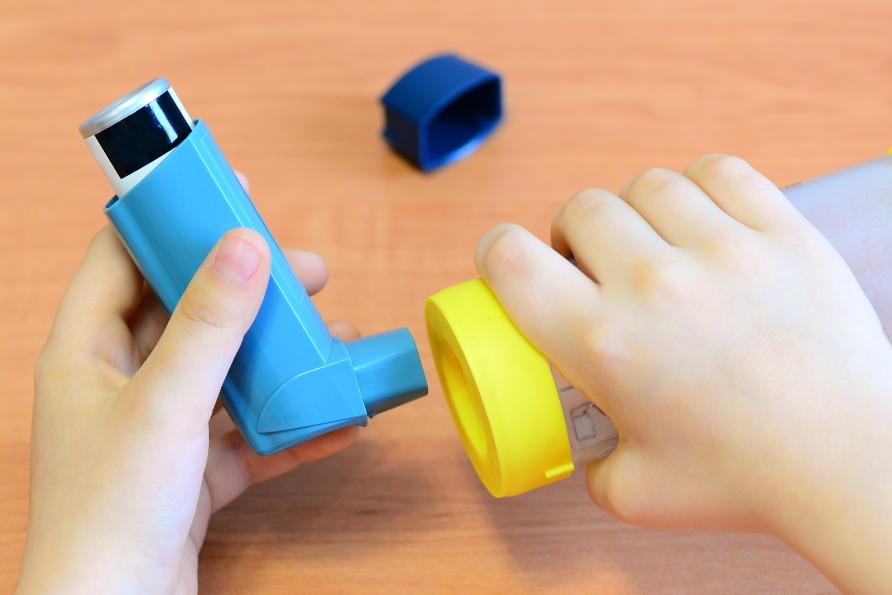 They should also remember that symptoms like wheezing, breathlessness, chest tightness and a continuous cough aren't related to hay fever and may mean they also have asthma. These symptoms may come and go or you might not have all of them, but it's important to talk to your doctor and get it checked out.
Asthmatics should have their reliever medication suitably available during the grass pollen season, and they and their families and friends should learn the four steps of asthma first aid. People with asthma should also ensure they have an up-to-date asthma action plan.
Finally, download the App to get notifications about high grass pollen forecast days and thunderstorm asthma warnings issued by the Victorian Department of Health.
You can also follow the team on Twitter, Facebook and Instagram for updates.
Melbourne Pollen: Count and Forecast is an initiative of the School of BioSciences at University of Melbourne, offering a service that forecasts levels of various types of pollen in the air.
Forecasts are issued daily at 7am to alert those with hay fever and seasonal asthma of the likelihood of being exposed to high levels of grass or other pollen, enabling them to take preventative measures in danger periods. The service also carries thunderstorm asthma warnings issued by the Victorian Department of Health.
Banner: Shutterstock