Sharing the universal language of music
Composer Melody Eötvös wrote her first composition at age eight. Now, her latest piece 'Hun Tur' is set to captivate audiences as part of the University of Melbourne Symphony Orchestra tour to Asia
My parents got me into music. They were both music teachers – my dad was a conductor – so music was always around us. My big sister played piano, and I looked up to her, so when I was about four, I naturally wanted to be doing everything that she was doing. So, I started piano lessons and never looked back.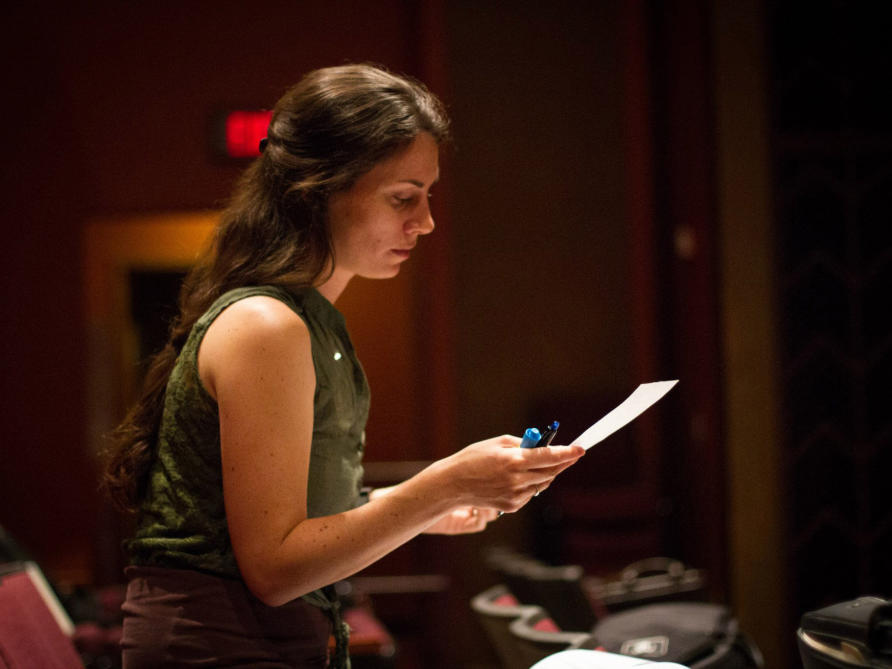 At 14, I realised I wasn't a natural performer. I'd often freeze up on stage while playing the piano. I remember thinking, this isn't for me. But then I discovered I could compose, and I loved that. It was so different from the pressure of getting out there and playing Beethoven, knowing it had to be perfect, and everybody else knowing when I'd made a mistake.
I've always possessed a kind of blind faith. I've experienced more highs than lows throughout my career, largely because I've chosen to overlook the setbacks. Rejection letters used to be challenging, but I adopted a strategy: I pursue five new opportunities for every rejection - this recalibrates my focus.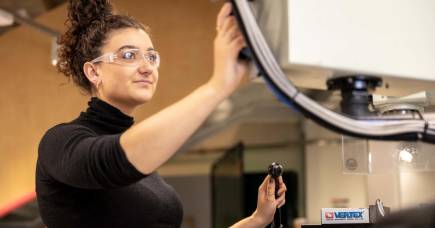 I've developed a tough skin, which you need as a composer. It can become overwhelming if you dwell on every setback, rejection, or imperfect rehearsal. Instead, I focus on moving forward, on to the next task.
When I begin composing a new work, I first want to know what I'm writing it about. I'm often inspired by what I'm reading or immersed in at any given time; that's where I find the grain of sand in the oyster.
Starting the piece is always the most challenging part. I'm not a composer that plans everything out beforehand. I'm very intuitive. Usually, around halfway through writing the piece, it feels like it's just writing itself, and I'm along for the ride, which is both nice and scary.
My latest composition is an orchestral work called Hun Tur. It was written especially for the University of Melbourne Symphony Orchestra's tour to Asia this September.
The piece draws inspiration from my Hungarian ancestry and research into folk music. This is reflected in the title with Hun a reference to Hungary's often misidentified early history (as having something to do with the Huns) and Tur a reference to the Turul Bird, a creature central to Hungarian mythology.
I started the process by playing through a book of 100 "magyar népdal" (Hungarian folk songs). Then, almost as if by osmosis, I was able to pick up the rhythmic tendencies, harmonic cells, and characteristics of this music. With this understanding and knowledge, I then wrote my own folk song.

Hun Tur has been designed around that folk song and explores the implications of leaving certain parts of the harmony, melody, or rhythm out and then filling that space with variation and colour.
I've dedicated the composition to my dad, who passed away last year. He was always so elusive about his Hungarian heritage. Although he wanted to distance himself from it, this history is also a part of me. This work is my way of keeping connected to him.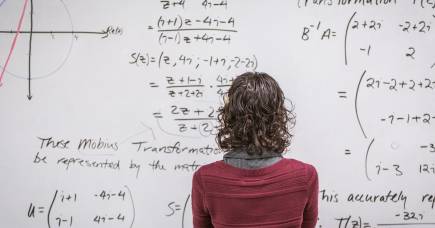 After finishing my doctorate, I was honoured to be commissioned by the Toulmin Foundation as a female composer to create a new piece. The support I received through the Foundation was a significant moment for me. The opportunity to connect with other female composers and hear their experiences really highlighted to me some of the gender disparities that exist within the classical music world.
High school is a critical point for young female musicians. The statistics tend to show that for every female student entering undergraduate, masters, or doctoral programs, there are around four male students. I hope to encourage young female musicians in high schools to believe in themselves and to know they can have an incredible and viable career in music.
Music is powerful. However, I prefer to let some parts of it remain an enigma for me still. When I'm writing a piece, it often ends up "writing itself", so when I manage to create a moment in a work, whether it's powerful or triggers emotions, I typically don't go back and analyse how I did it.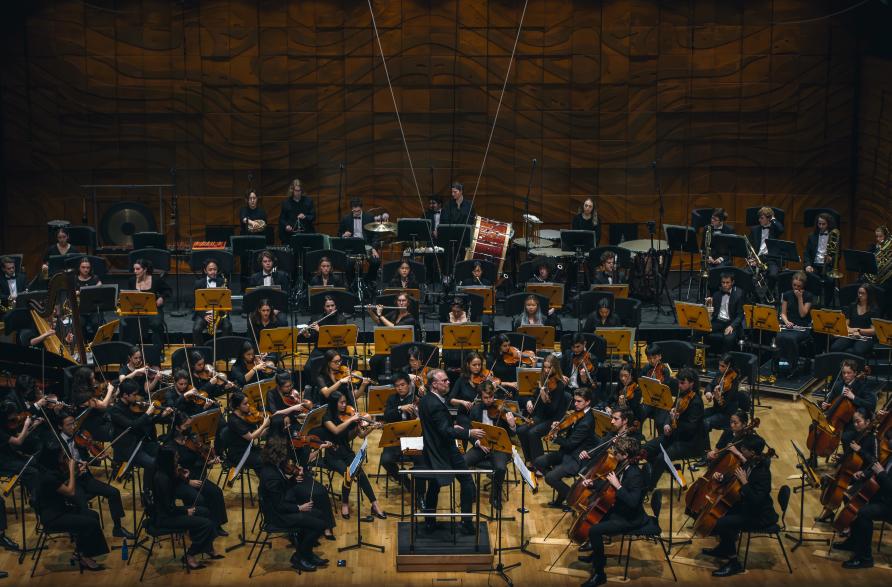 Shostakovich's second piano concerto has always been a favourite of mine. I was in utero when my mum was learning the piano part for a performance, and I'd like to think that might have something to do with it.
There's a moment in the first movement where this peak happens, and everything in the music has been gravitating towards that moment, and every single time it happens, I get goosebumps and a little tear. It's so damn powerful. And still, to this day, if we played it right here and now, I would probably tear up.
As a composer, I could analyse it and figure out how he did it and why it's so powerful. But, with this piece, I'm still on the fence about whether I want to do that because it might destroy the mystery. You don't need to understand music, on an analytical level, to have it affect you, which is one of the enchanting things about music – it's a universal language.
– as told to Tim Walsh
Learn more about the University of Melbourne Symphony Orchestra's tour.
Banner: Melody Eötvös