Staying active in lockdown can make for a better normal
Melburnians need to stay active in lockdown given the risk of non-communicable diseases like heart disease and diabetes – so maybe take a virtual work meeting out on your walk
Like all of Melbourne, I'm in lockdown. As an essential or permitted worker (I'm a physician as well as a public health researcher) I attend the workplace, but when possible I work from home.
But the limitations of lockdown haven't been good for my health. And I'm unlikely to be the only one.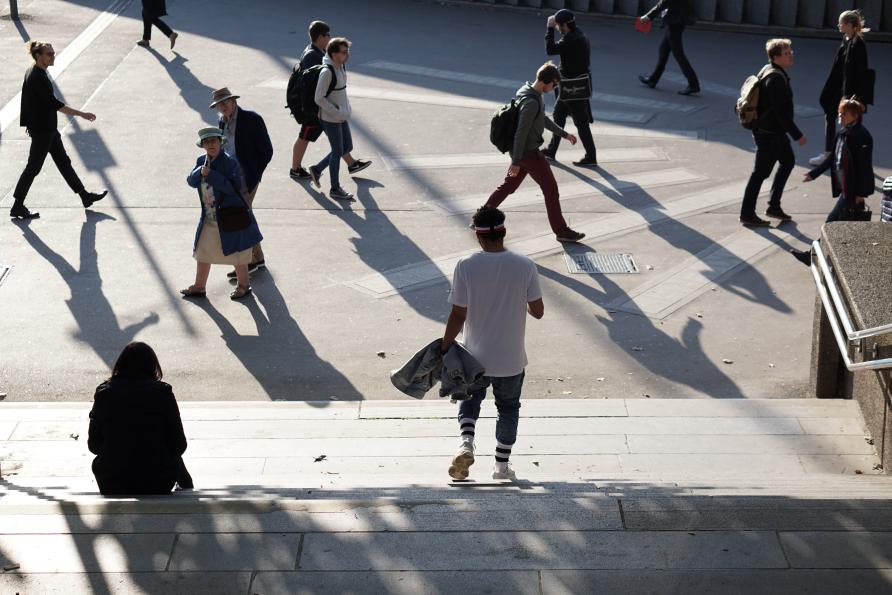 During lockdown, both the first COVID-19 outbreak and now this one, I have consumed more food and I have lost many opportunities for doing incidental exercise.
After a few weeks of being stuck on Zoom meetings I began to put on weight and feel physically inactive.
I monitor my daily steps and my average decreased from around 8,000 to 10,000 to only around 4,000. Generally, 10,000 steps per day is considered a healthy target. I was no longer walking around the office, between offices, or walking to meetings out of the office. I also found my work efficiency decreased.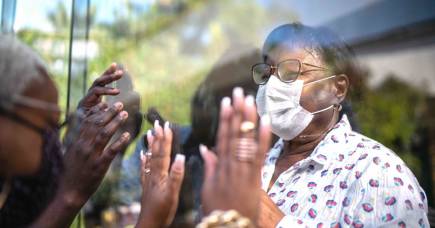 While with planning and motivation it's possible to follow a healthy diet and exercise regime even during lockdown, my own experience is a reminder that it isn't necessarily easy to do.
And if many people are exercising less and eating more we have the makings of serious health problems.
Lockdowns have the potential to increase risk factors for non-communicable diseases (NCDs) like heart disease, diabetes and cancer, and in Australia NCDs are by far our biggest killer.
The main risk factors for NCDs are tobacco use, alcohol consumption, obesity and inadequate physical activity. It is easy to see how being stuck at home is a recipe for potential health trouble.
There have been reports suggesting an increase in tobacco and alcohol use at home during COVID-19. Heightened stress, anxiety and tension do often increase both alcohol and tobacco use – as does boredom.
COVID-19 has also made it harder to get the exercise we need.
Gyms have been closed, community sports have been paused and most travel for outdoor activities has been restricted. And when we exercise less and are bored at home we tend to eat more, or comfort-eat, if we have significant stresses.
At a population level, even a small increase in these risk factors, spread across an entire population, can translate to poor outcomes for many people.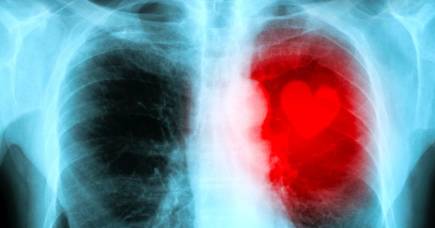 I have already seen the results of decreased exercise and increased food/alcohol intake play out in the emergency department. One man presented with aggravation of fatty liver after losing his ability to exercise due to gym closure, compounded by consuming more alcohol and food.
A woman I saw had limited mobility prior to the pandemic and relied on assistance to access the community and do her shopping. She was unable to exercise for two months as a result of the lockdown. With the decreased availability of assistance, she had sadly lost her ability to mobilise which led to a fall and a visit to Emergency.
At a time like this, Melburnians need to be hyper vigilant about their eating and exercise habits.
There isn't a silver bullet for achieving this – everyone is different – but a key thing that is helping me is taking my Zoom meetings away from my desk and incorporating them into a walk as I talk on the phone.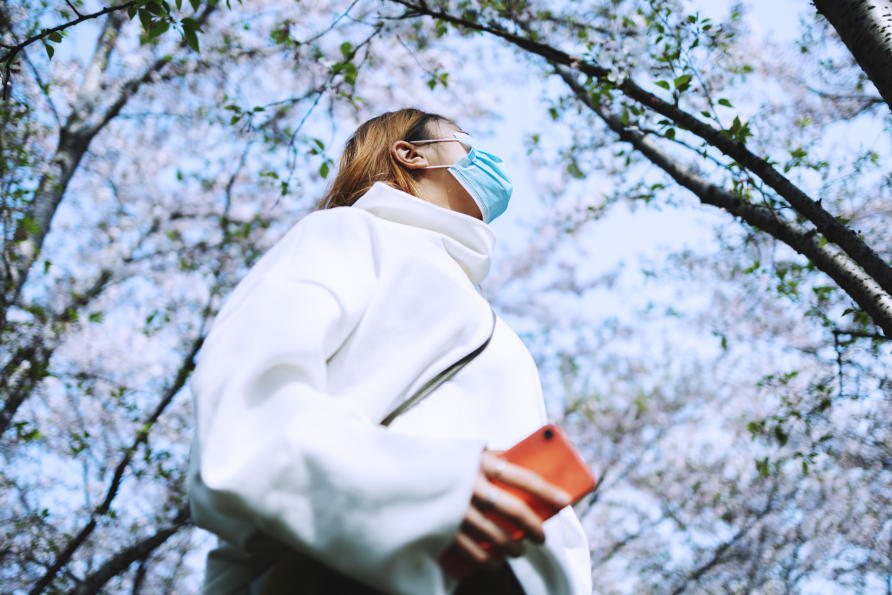 This was before the Stage 4 lockdown, but even now in my permitted one hour I can fit in a walking meeting – freeing up some time at home with the family.
Of course, I need to explain the reason for my heavy breathing on the phone and speak up so I'm not muffled by my face mask. But the walky-talky is working for me.
I've found that during walking meetings I have developed deeper relationships with my colleagues, and meetings have been far more effective. They also seem to be far more inspiring and creative than sitting on a Zoom call.
And at the same time I've been able to get my daily steps up to 10,000 without too much disruption to my work or family life.
Of course, walking meetings aren't for everybody and for some it may not even be physically advisable or possible. At other times my meetings require me to have a computer or spreadsheet open, making a walking meeting unworkable.
But if it can work for you, why not give it a try?
In this pandemic, we need to acknowledge that we have stumbled across some better ways of doing life, work and recreation. The 'new norm' shouldn't mean a return to previous unhealthy ways of doing things.
Employers should acknowledge the positive work effects of physical activity at work and facilitate more active meetings where possible.
Incidental exercise to and from work, and while at work, needs to be encouraged if we are to maintain a healthy workforce. We have excellent parks, and we could increasingly improve our public riding tracks and walking tracks.
The way we work is changing rapidly in the time of COVID-19 and what was strange six months ago is now the new normal. Keep walking for your health.
Some creative ideas to help you get active can be found here.
Nicole Butcher, Research Fellow at the Melbourne School of Population and Global Health, contributed to this article.
Banner image: Getty Images