Students continue to campaign for change in Myanmar
A year since the Myanmar military coup, Australia's Myanmar students are still pushing for change, often at a personal cost
On 1 February 2021, when the military rolled into the capital of Myanmar to seize power, the world watched with great concern. In Myanmar, hundreds of thousands took to the streets to protest the military's action. And they weren't alone.
In Australia, students from Myanmar were also mobilising to advocate the Australian government and the public, and raise funds for the civil disobedience movement and humanitarian efforts.
The students' activities continue today, a reminder that we shouldn't forget the continuing plight of the citizens of Myanmar. It is a call to the international community to continue to place pressure – political and economic – on the military to return power to the people.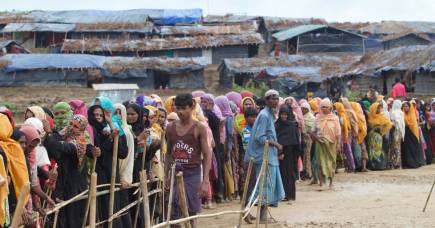 As part of the Myanmar Research Network's work with Myanmar students in Australia, we conducted interviews with four student leaders and also drew on a pre-coup survey of sixty Myanmar students in Australia, as well as our ongoing work and discussions with the student community.
We hoped to understand more about the activism of Myanmar student leaders and the challenges they faced, not only in the context of the military coup but also in having to live with two years of COVID-19 restrictions.
The campaign of Myanmar students
In early 2021, student leaders formed a new national association, the Myanmar Students Association Australia, to represent more than 1,600 Myanmar students in Australia. Students held protests in Sydney, Brisbane and Melbourne and travelled to Canberra to meet with MPs, presenting a case at federal parliament's Foreign Affairs and Aid Sub-committee special hearing on Myanmar in April.
The Sub-committee subsequently recommended the Australian government take a harder line on Myanmar's military regime. Students also held information updates and awareness-raising sessions around the country and funds were raised through various gofundme campaigns.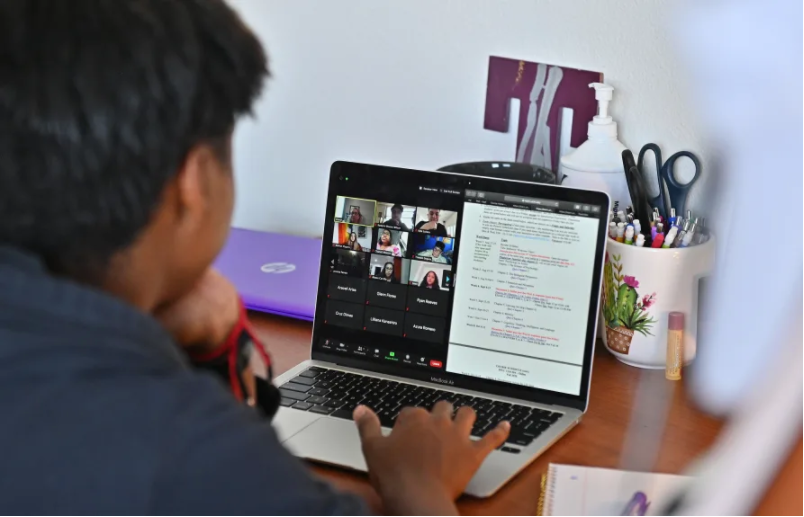 Along with raising awareness of the resistance efforts in Myanmar, students also hoped to challenge Australian policy. Min Nwe Ni*, one of the leaders of the student protests in Australia said, "I talk to politicians here to discuss targeted sanctions and try to stop anything giving money to military".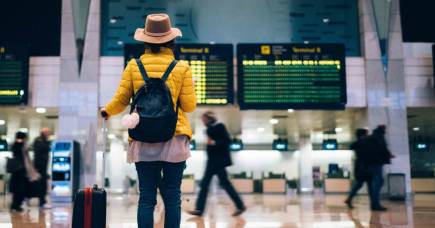 "My stories have helped [MPs] to get more involved with Myanmar issues. They founded the Parliamentary Friendship Group for Myanmar," she said.
The students, who had more rights and freedoms in Australia than in their home country, felt a sense of responsibility to advocate or raise money for people in Myanmar. "In Myanmar, there is very limited rights and no freedom of speech", said Min Nwe Ni.
"I need to make good use of my privilege here, being outside of Myanmar".
Thandar*, another student leader, said that there was "guilt and stress" for many Myanmar students who were in Australia while their friends and fellow students were facing significant risks in Myanmar.
Soe Htet*, a student who was unable to return to Australia after the coup, meanwhile worked on online campaigning and fundraising. He wanted to "give out a voice that can be heard by many people".
Myanmar students in Australia also faced their own challenges after the coup. There was great personal risk in engaging in advocacy, even in Australia. If the Myanmar authorities identified them, they could face arrest or detention if they returned home, and their families back in Myanmar could also be targeted by the military.
There were also practical challenges. When Myanmar's banking system shut down and many students found themselves in Australia without financial support. Even before the coup, 80 per cent of Myanmar students we surveyed said that the pandemic had negatively impacted their ability to support themselves financially in Australia.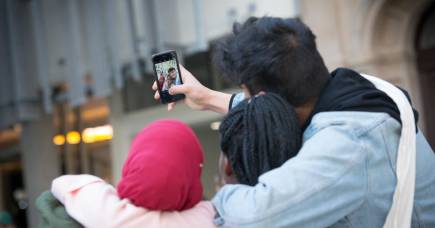 Combined with increased financial difficulties after the coup, many were unable to afford their rent, university fees or even basic food supplies. Others who were finishing their studies were concerned about the personal risks of returning home.
Some students had also been unable to return to Australia due to COVID-19 restrictions and were studying online from Myanmar. But with internet shutdowns after the coup, they could no longer attend all classes or do exams. Only now are many students able to come back to Australia.
The new Myanmar student association lobbied the Australian government and managed to secure visa extensions. Some universities, including the University of Melbourne, also granted special consideration and flexible fee payment options specifically for their Myanmar students, and have been assisting students to return to Australia for their studies.
However, as the military extended its control over the country through 2021, students found that their approach needed to change. There was "more optimism at the start", said Matthew*, one of the student leaders of the campaign. But then "our mentality changed to the long-term, seeing that as we are in it for the long term".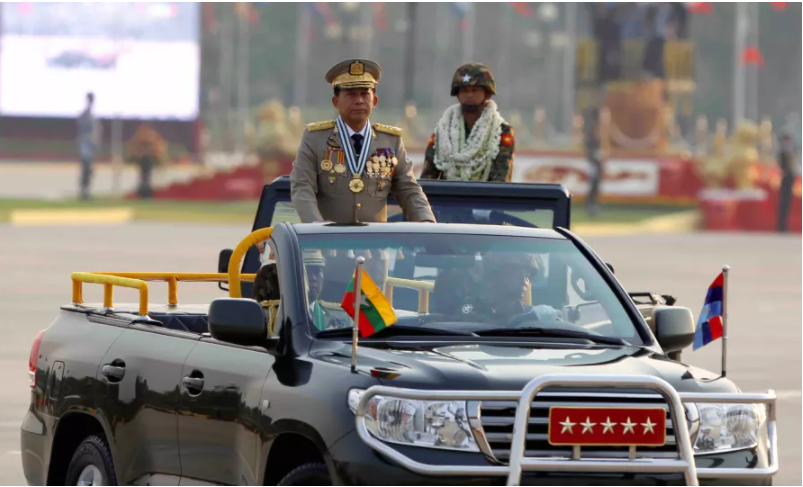 The challenge of the future
A year after the coup, sustaining advocacy efforts is a challenge for Myanmar students in Australia.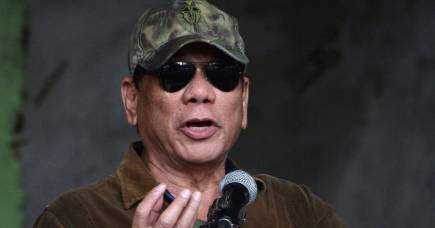 Thandar said that the campaign efforts by students had been exhausting. "It reached a point where I was burnt out and I couldn't do anything", she said. She went on to say she is "not very hopeful" as she sees many people "going back to normal lives".
Similarly, Matthew said that "it is hard right now because the momentum has died". One of the challenges was in sustaining the time spent on campaigning as people also need "to focus on their life", he said.
Others were more optimistic about the possibility of political change in Myanmar.
"I have been told by outsiders that I am being too optimistic. But I believe that our people have a very strong will", said Min Nwe Ni.
She also stressed that there are small ways of keeping the momentum. "I think that [being involved] in the revolution doesn't need to be big and grand as meeting politicians or going parliaments, you can try to contribute to it with something small," Min New Ni said.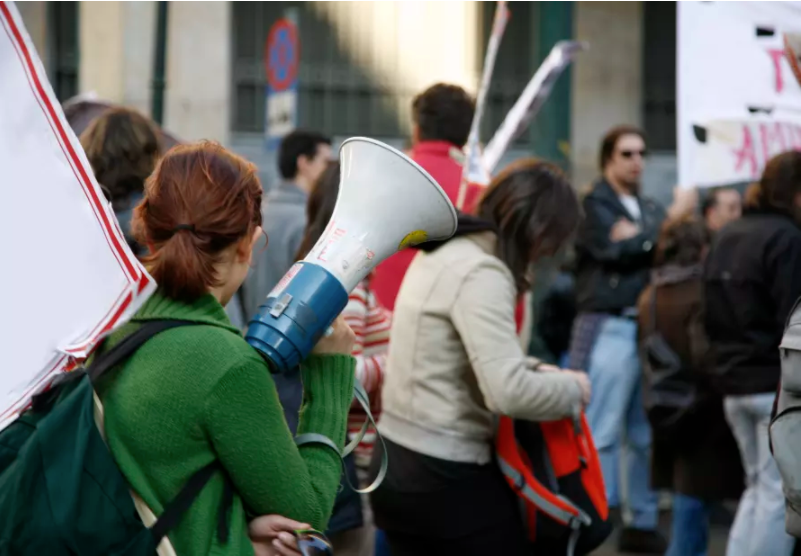 Soe Htet meanwhile looks toward the need for more international support for political change in Myanmar. "The revolution is definitely heard by the world. But I still think it isn't enough. Revolution is being done by the civilians, but not by the UN or other international organisations. We…need more effort from world leaders", he concluded.
While Myanmar's citizens face the heavy hand of military rule, Myanmar students around the world are continuing to push for change. There is also a responsibility for the international community, including Australia, to continue to place pressure on the Myanmar military to turn to democracy.
*The students' names have been changed
Banner: Protesters rally against the military coup in Myanmar, outside Parliament House in Canberra, Friday, February 12, 2021. (AAP/Mick Tsikas)