Suicide Squad is far from painless
Finally, we have some evidence that DC's superhero juggernaut is changing course, but it's moving very slowly
Suicide Squad, the latest entry in the critically-maligned though continually expanding Warner Brothers/DC universe, is a big, hot, goofy, sexist mess.
It's a better film than either Man of Steel (2013) or Batman v Superman: Dawn of Justice (2016), but that's faint praise. It's also a long way from saying the newly-released film by writer/director David Ayers is, in itself, "good".
There's probably a cheap shot to be had relating the film's title to the creative team at Warner Brothers/DC, but instead let's focus on some positives. Suicide Squad follows the same basic formula as The Dirty Dozen (1967). A group of incorrigible criminals is recruited for an exceptionally dangerous mission, its members selected in part for their unique abilities and in part for their status as expendable assets.
The team is lead by Deadshot, the world's most accurate sharpshooter, played by Will Smith, a charming and innately likeable actor who, it must be said, does not make the most convincing paid assassin. Among the other, mostly forgettable, team members are two Australian actors: Margot Robbie as Harley Quinn and Jai Courtney as Captain Boomerang.
As could be expected from the trailers, Margot Robbie shines as deranged psychiatrist and paramour of The Joker, Harleen Quinzel AKA Harley Quinn. She lights up the overly dark screen, doing everything she can to inject a sense of fun into the plodding proceedings. That she is forced to do so in such a ludicrous teen-fantasy costume is a true shame.
Harley Quinn is unique among the pantheon of characters because she first appeared not in comic books but in Batman: The Animated Series back in 1992. Initially she was simply The Joker's unnamed girlfriend. But her character proved so successful she was soon featured in her own storylines and, before long, made the jump to comic books, becoming the first major DC character to move from screen to page.
When it comes to comic-book movie adaptations, DC has been beaten to almost every post, and soundly whipped by Marvel at every turn. But the one area where Marvel has most obviously failed to serve the needs of it audience has been a consistent disregard for female characters.
DC has already finished principle production on Wonder Woman (2017), which will be the first major motion picture to feature a female superhero in the titular role and as the principle lead, and so DC, in this woefully ignored area at least, will for once be the first to break ground
With Harley Quinn in such a prominent role, Suicide Squad was an early opportunity for DC to redeem itself and build support among a hungry and underserved fan base. That Ayers has instead chosen to pour Robbie into that costume and find every possible opportunity to point the camera at her behind is disappointing.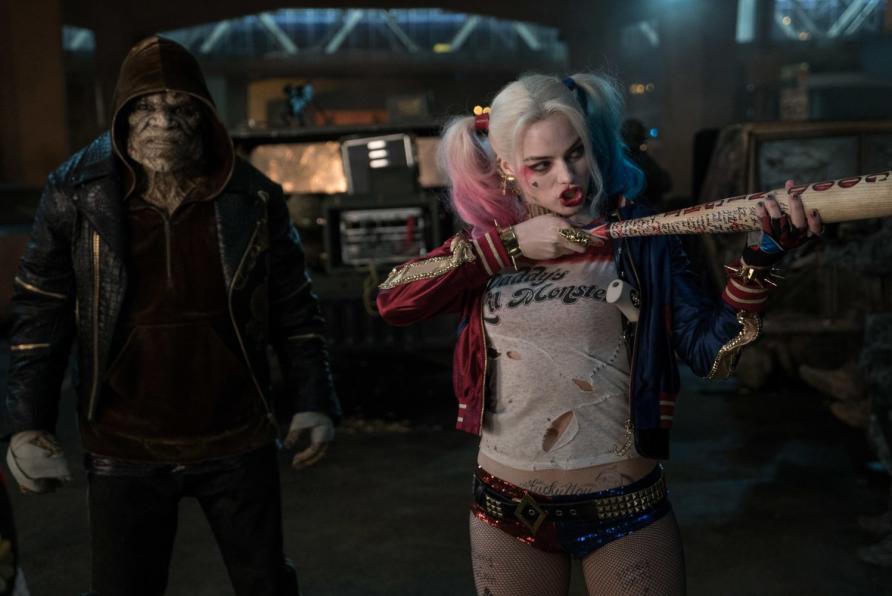 In an unlikely twist, the most pleasantly surprising moments of Suicide Squad are provided by Jai Courtney. In the trailers, there was no indication of how the absurdly clichéd Digger Harkness AKA Captain Boomerang would be embodied. Courtney, after failing to impress in both the revamped Die Hard and Terminator franchises, may now just be the luckiest Aussie actor working in Hollywood.
He plays Captain Boomerang as a family-friendly version of Eric Bana's Chopper Reed. Refreshingly and unexpectedly funny, he and Robbie provide all of the handful of laughs to be found in the film.
A Harley Quinn standalone movie has already been announced, and while Captain Boomerang may not have the chops to go it alone, Courtney will almost certainly feature in a host of future DC titles as a supporting player, bringing much needed comic relief to the dour DC universe.
Without risking spoilers, while it is widely known that Jared Leto makes an appearance as the Joker in the film, he is not the main antagonist. He plays a secondary role that should have been something akin to Hannibal Lecter in The Silence of the Lambs: not the object of the hero's quest but a chilling and unforgettable evil presence all the same.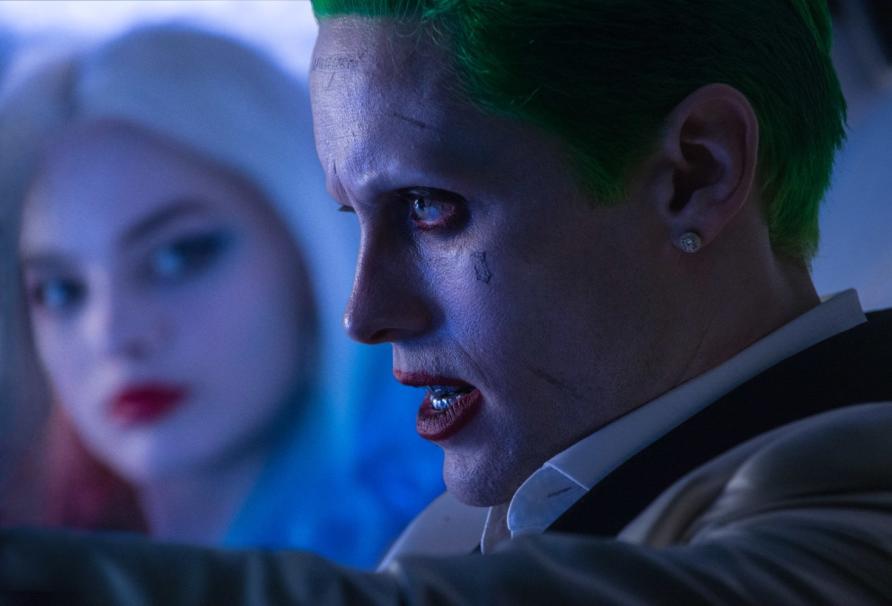 But whoever was responsible for editing the promotional trailers for Suicide Squad should immediately be snapped up by DC and given a film of their own to direct, given the sense of potential threat and danger embodied by the Joker in those trailers is almost entirely absent from the actual film.
In a world where Jack Nicholson and Heath Ledger's Joker performances still loom large, Leto gives us nothing of any substance: his performance is all mannerisms and flourishes without any evidence of the character's psychosis.
Suicide Squad is a small step in the right direction for DC, better than what preceded it but still a long way from achieving the mix of excitement, humour and fun that Marvel seems to whip up so effortlessly.
The DC cinematic ship moves sluggishly. We finally have some evidence that it's in the process of turning, but it's still moving very, very slowly.
Banner image: Clay Enos - 2015 Warner Bros. Entertainment Inc.
Suicide Squad is in cinemas now.