Surreal stories make the best operas
Composer Elliott Gyger has transformed David Malouf's much loved novella 'Fly Away Peter' into a high impact opera about the First World War
Here's a challenge: take a book with very little dialogue, a book that has birds and war as its two dominant themes, that begins in Queensland and ends on the Western Front, and is much beloved by readers. Then turn it into a one-hour opera.
Composer and University of Melbourne academic Elliott Gyger has done just that with Fly Away Peter, an adaptation of David Malouf's classic Australian novella of the same name.

The opera was completed earlier this year and after a successful May run in Sydney, will be on stage in the Fairfax Studio as part of the 2015 Melbourne Festival.
Dr Gyger, who teaches in the Composition section at the Melbourne Conservatorium of Music, says he's not sure exactly why, but in opera, there are rarely any "new" stories.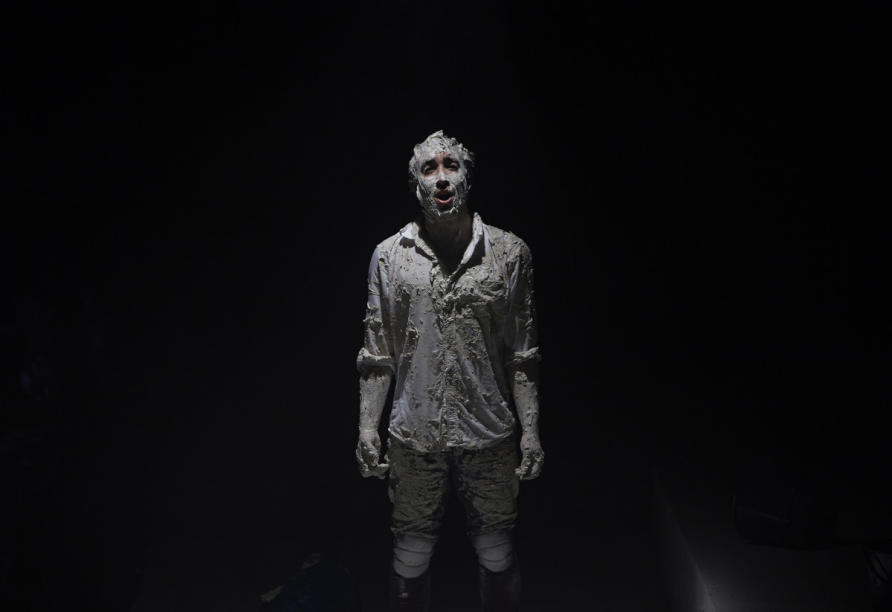 "For some reason contemporary operas, and in fact even the really well known older operas, are almost all adaptations. There are very few operas that are a completely original script."
He says libretti (the words that accompany the music in opera and convey the narrative) are strange beasts.
"The text tells a story with characters but it's certainly not a play script. And it has to have poetry in it, but it can't be self-contained poetry. It has to leave space for music.
"Malouf's writing is very musical, very poetic. He's interested in opera himself, and has even written libretti, although this is the first opera based on one of his own books. And he's a patron of Sydney Chamber Opera, who debuted this piece, so there were some nice synergies there."
Dr Gyger says audiences for new operas are small, as they are for new (classical) music in general, but that people respond very directly to it.
"Opera is a very immediate medium, or it can be."
Fly Away Peter is Dr Gyger's first opera, although he explains he grew up getting to know all the classic operas, influenced by his parents who were great opera buffs.
At some point I found the historical nature of opera off-putting, even absurd. It just doesn't make sense to people: people don't sing to each other.
"But what opera's really great at is voicing internal states of mind and emotion. What brings traditional operas to life is not so much the dramatic exchange of what is actually happening, it's the arias where the characters are pouring out their souls that are the real heart of opera.
"Musicals make this even clearer than opera, where most of the dialogue takes place with the spoken word, and is quasi realistic, and then suddenly the character launches into song, and you're taken to another space: it's their imagination, or the inside of their head and they're conveying emotions which are too impassioned for mere words."
The biggest challenge the Fly Away Peter story presented to the creative team was putting World War 1 on stage, something Dr Gyger says was "clearly impossible".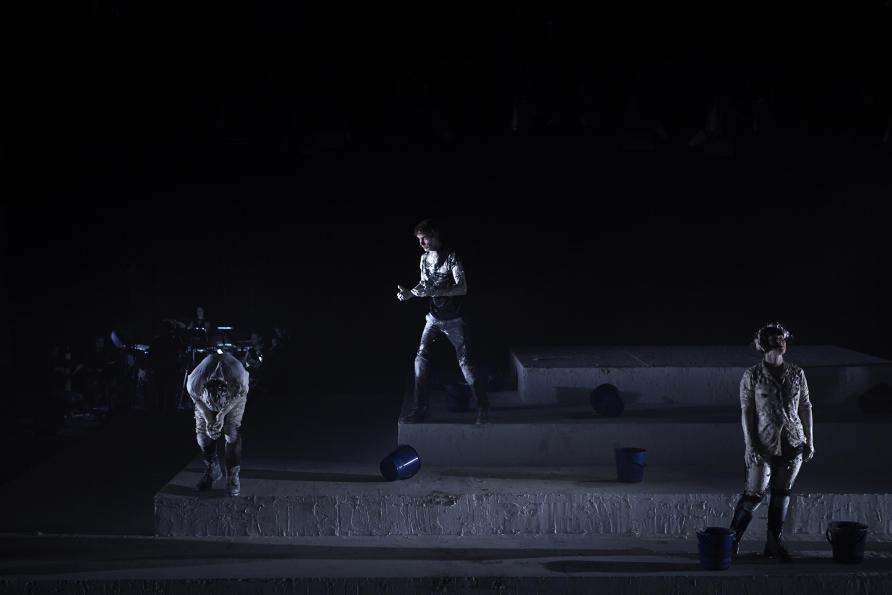 "We had to find a way to portray the soldiers that Jim, the main character, interacts with. So the tenor needed to play several characters, one by one. It relies on a really good actor, because there's no time for costume changes and the like, it's all done with body language and expression."
For a show like Fly Away Peter, Dr Gyger says voice and acting skills are equally important.
"With such a small cast there's nowhere to hide. You have none of the spectacle of an opera with a cast of thousands, big expensive sets, and elephants on stage.
"You've got three people who have to carry the whole show for over an hour just with the power of their acting and their voices."
Fly Away Peter is on at the Victorian Arts Centre's Fairfax Studio 21-24 October.
As part of the Melbourne Festival, arts lovers can hear from leading University of Melbourne academics in literature, creative writing, theatre practice and literary adaptation for the stage as they explain how art is made, from the page up. All events are free.
It's Alive! Putting books on stage (with Elliott Gyger and panellists about literary adaptation for the stage)
After Tragedy, Listening (with Marcia Langton about Toni Morrison's Desdemona)
Language, Performance and Power (Reflecting on 1984 in 2015 @ NGV)
Banner image: Jennifer Aszodi as Imogen in Fly Away Peter. Picture: Zan Wimberley/Melbourne Festival