Sustaining song and spirit
The decade-long Junba Project in the Kimberley has helped revitalise the public song-and-dance tradition, strengthening community spirit and the confidence of young people
Customary warning: Aboriginal and Torres Strait Islander readers are advised that this article contains images and information about deceased persons.
In 2011, the UNESCO-backed International Council for Traditional Music issued a stark warning about Indigenous Australian music.
"These traditions are among the oldest and most endangered in the world," they said in a statement. "Australia's traditions of Indigenous music and dance are in crisis."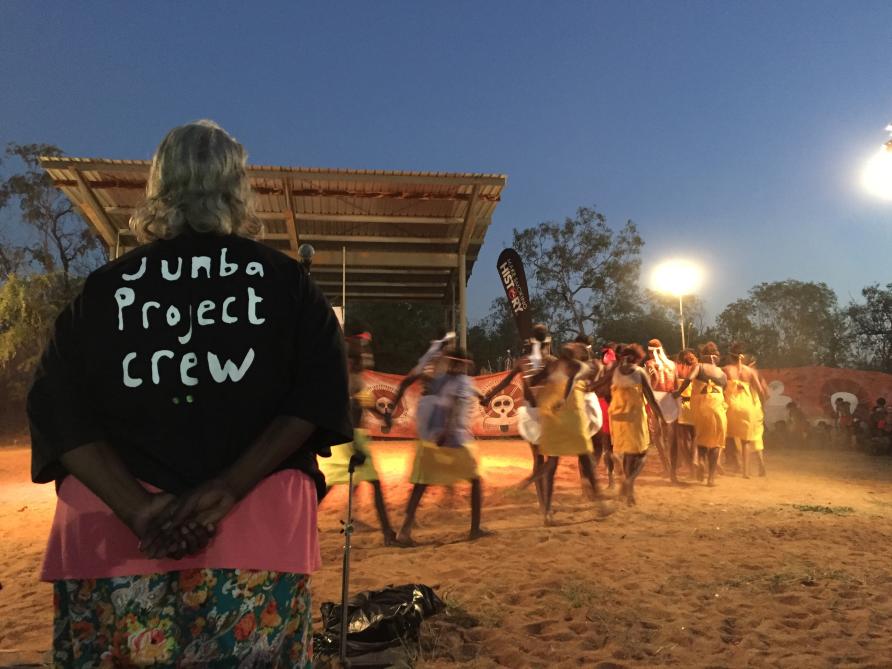 When this statement was made, Ngarinyin elders in the Kimberley communities of Dodnun, Kupungarri and Mowanjum – which lie just off the Gibb River Road – had already started to address the challenge of sustaining musical practice in relation to their own public dance-song tradition, Junba.
Initiated by master composer Scotty Nyalgodi Martin, they had recently embarked on a project to identify and enact strategies to sustain their Junba repertories.
Fast forward a decade, and the collaborative Junba Project, as it became known, has helped revitalise the tradition and strengthen the community's spirit.
Healthy song, healthy place, healthy people
Held and performed by many of the First Peoples of the Kimberley, Junba is an ancient storytelling tradition that supports social and emotional wellbeing.
Junba songs are given to living and remembered song-people in dreams by spirits of deceased family. They are then crafted for performance – continuing a compositional practice that extends back to time immemorial.
The songs document ancient and modern histories: from Creation Stories to tsunami, bushfire and meteor events; from experiences of composers on Country through major industrial and social changes of the twentieth century.
They reference historical figures like Yagan (Whadjuk Noongar), a figurehead of Indigenous resistance from the southeast of the continent, as well as global events that impacted lives in the Kimberley – like the arrival of the British and world wars.
These songs are passed through lineages of singers and dancers, gifting current and future generations with knowledge about place, society and the world – with tools to manage change.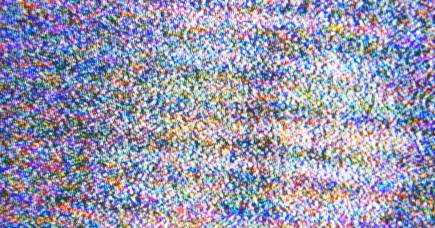 From a repertoire of more than 1,200 songs and dances, in 2009 around ten were performed in the Mowanjum Community, home to many Ngarinyin, Worrorra, and Wunambal First Peoples.
Elders wanted to build the repertoire back up and increase younger generations' participation. They invited Associate Professor Treloyn, with whom they had documented many Junba repertories almost a decade earlier, to return and help.
The collaborative research effort conducted in partnership with the Mowanjum Art and Culture Centre identified increased opportunities to foster musical practice, including youth-led documentation of musical practice, providing access to archival collections and diversifying the repertoire as effective strategies to boost intergenerational transmission.
Ten years on, and the most recent celebration of Junba, the Mowanjum Art and Culture Centre's 2021 Mowanjum Festival, featured some twenty Junba dance-songs performed by 120 dancers and singers including 80 children, led by young people who have been part of the project since their childhood.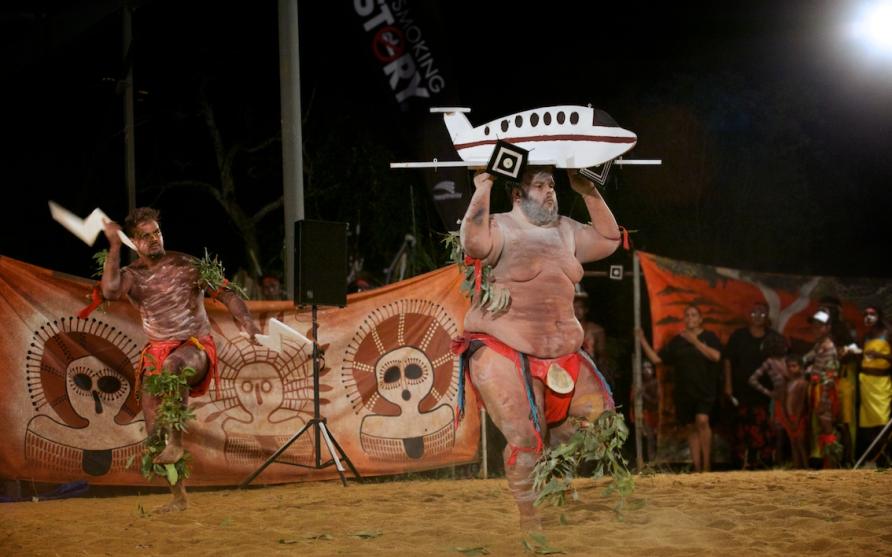 Primary school children from the Wananami Remote Community School performed a recently-resurrected song about mustering cattle originally dreamt in the 1930s. Worrorra dancer Pete O'Connor carried a totem representing the tall ship of Captain Cook telling a story of colonisation, which had likely been not performed since the 1960s.
The community has also recently opened the Mowanjum Museum at the Mowanjum Art and Culture Centre, which features a room dedicated to the history and importance of Junba.
But while the return of Junba dance-songs is a source of great community pride, the opportunity to teach younger generations means much more than just that. It's about spirit and the interconnection of place, people and artistic practice.
Matthew Dembalali Martin, Junba Project leader and Scotty Nyalgodi Martin's son, explains what it means for children.
"They're not looking sad," he said, speaking as part of the University of Melbourne's Music on the Mind seminar series in 2012.
"They're looking forward for dancing or anything, they'll do anything. Now the bone, the ornorr, is strong to do anything, dance. They can run all day too if they want to.
"They have the Country and for themselves they feel strong, they not weak. The spirit, the singing, the dancing, that makes them healthy. It's always been there."
From squeezing oranges to young people leading
Associate Professor Treloyn is based in the Research Unit for Indigenous Arts and Cultures with the Wilin Centre for Indigenous Arts and Cultural Development at the University of Melbourne's Faculty of Fine Arts and Music.
Treloyn began working with Junba practitioners in the west and northern Kimberley in the late 1990s, under the direction of senior Ngarinyin cultural custodians.
Her work with practitioners and their communities has continued since, collaborating to launch and run the Junba Project in partnership with the Mowanjum Art and Culture Centre, and focusing on strategies to sustain Junba, establish a local archive and support community-led discovery and repatriation of historical recordings.
Being a non-Indigenous researcher engaged with community agendas around Junba has been a privilege, but it is also "complex terrain to navigate," she says.
Operating in the historical shadows of colonialism, she has been constantly challenged to interrogate the extent to which her work contributes to – and the unanticipated ways in which it may take from – the communities of Junba practice.
Ngarinyin and Nyikina Junba practitioner and community leader, Rona Goonginda Charles, has also deliberated on these questions.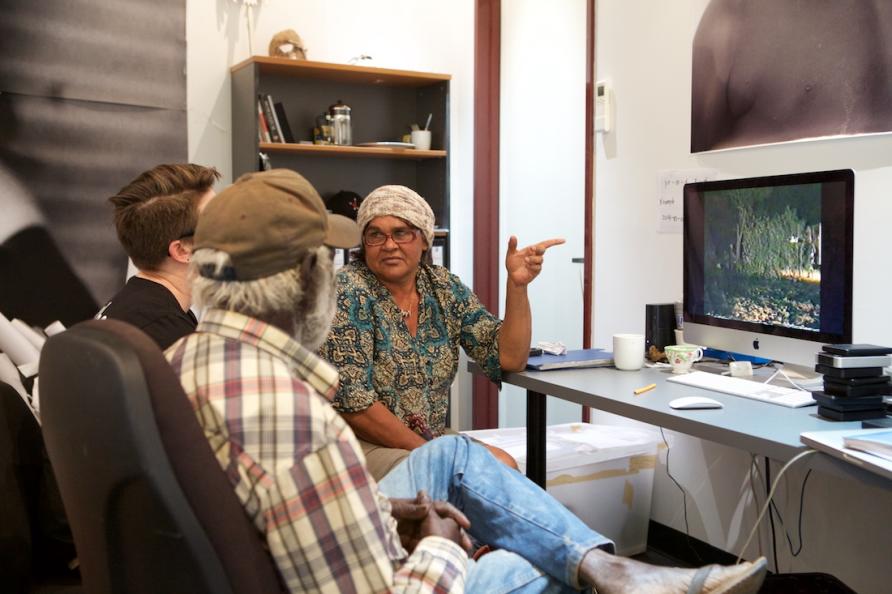 As she and Treloyn explore in a 2014 paper How do you feel about squeezing oranges? – although the work was directed by Elders, by recording and acquiring knowledge and skill in Junba in her early doctoral fieldwork between 2000 and 2002, Treloyn risked removing cultural knowledge just as researchers before her had done.
"I wondered what is this non-Indigenous woman (Treloyn) doing in the community," remembers Ms Charles.
"How come you're sitting over there doing all this recording …. I'm the one who wants this knowledge – you're taking the juice and not leaving the orange."
While recordings created by Elders had remained in the the community, this conversation led Ms Charles and Associate Professor Treloyn, then a postdoctoral fellow, to explore new research methods that supported the involvement and leadership of community members – including young people.
Young people have since been leaders in Junba's revitalisation. They have mastered songs and dances, taught younger generations and, in 2019, launched a book and poster series for local cultural awareness programs and schools.
For Associate Professor Treloyn, this is a way of honouring the legacy of the Elders with whom she worked two decades earlier, who wished for youth participation to increase.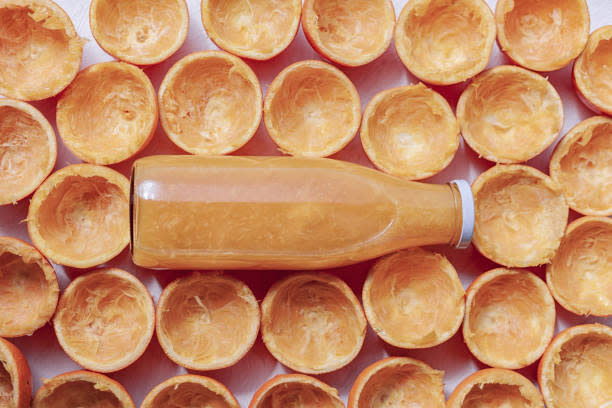 For Ms Charles, the Junba Project has raised young people's confidence.
"Before they were very shy, lacking confidence," she says.
"Now they're able to stand in front of thousands of tourists and perform. It's amazing how they can start performing their Junba without feeling nerves or shame. This project has built so much confidence and that helps kids stick in school."
She says the Junba Project has given many of the community's teenagers the self belief to finish Year 12, which rarely happened ten years ago.
For both Charles and Treloyn, the collaboration has been a way to ensure that the 'juice' shared by Elders with outsider researchers over the past century nourishes practice today.
This, then, is what it means to leave the orange.
Associate Professor Treloyn's research focuses on the interplay of historical recordings, community access to audio collections, and contemporary dance-song practice, in the Kimberley and elsewhere
The Junba Project has been supported by the Mowanjum Aboriginal Art and Culture Centre, Kimberley Aboriginal Law and Culture Centre, Kimberly Language Resource Centre, Winun Ngari Aboriginal Corporation, the Australian Institute for Aboriginal and Torres Strait Islander Studies, the Australian Research Council and the University of Melbourne.
Banner: The closing dance Birriwirri at Mowanjum Festival, 2016. Picture: Matthew Scurfield/Mowanjum Art and Culture Centre. Used with permission.