Taking back Valentine's Day for love and health
Valentine's Day seems more about promoting chocolates and stressing about relationships than about love. Here's our guide to making it healthy again.
The origins of St Valentine's Day are obscure. It maybe linked to the Lupercalia, the Ancient Roman festival of love, or it may come from a Christian priest who defied an Imperial Roman decree against marriage by marrying lovers in secret.

But whatever its origins, St Valentine's Day has long lost its lustre as a day to celebrate love. The day of 'love' has instead become a mass marketers dream from cards and flowers, to chocolate and just about anything else we can buy to prove our love. And along the way it has become bad for our health. But it doesn't have to be this way. Here is our five-step guide for taking back Valentine's Day and making it a healthy day.
1. Take the Valentine's Day pressure off
A 2004 US study of relationship breakdowns found that relationships were 2.5 times more likely to break up in the week before and after Valentine's Day. According to the researchers "this increase in relationship dissolution appeared attributable to the catalysing effect that Valentine's Day had on moderately strong and weak relationships already on a downward trajectory".
Perhaps the build up of unrealistic Valentine's Day expectations among couples is a recipe for disappointment that can put unsustainable pressure on a relationship?
And we shouldn't underestimate the potential of thwarted passion and pressure between couples to lead to violence. Some of the most brutal crimes have been committed on Valentine's Day. Valentine's Day, the day of love, would be a perfect opportunity to campaign against domestic violence.
2. Ditch the Roses
Instead of buying your Valentine flowers, why not try a pot plant that will last? Not only will you be making a comment about everlasting love, but it's more sustainable too. The carbon footprint of the simple flower is significant, and obviously exacerbated by a day that marks an exponential increase in demand.
The traditional Valentine's Day rose is one of the poorest 'green' performers. Growing, harvesting, shipping, storing and transporting these pretty flowers are associated with large greenhouse emissions per unit. For example, one Dutch operation produced 35,000kg of CO2 for production of only 12000 cut roses. According to the Australian Greenhouse Calculator, that's equivalent to the CO2 production of two Australian households over an entire year.
Once grown, the rose must be transported to all ends of the earth to meet Valentine's Day demands, and it requires air-conditioned comfort. Australia, unable to sustain the requirements of Valentine's Day locally, will be required to import roses, often from as far as Kenya. As the roses are also too delicate to travel by boat they arrive by plane increasing their carbon footprint even further.The impact of flower production on our world, through the draining of water resources, pollution with pesticides and greenhouse emissions from temperature controlled growing should be understood when your lover hands you that red rose.
3. Skip the chocolates
At a time when the global obesity epidemic is ballooning as a leading cause of preventable disease in high income countries, what we don't need is another excuse to buy more chocolates. In Australia 63% of adults are already overweight or obese, which is the main contributor diabetes in Australia.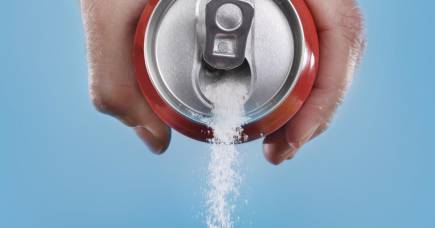 Like Easter and its chocolate eggs and bunnies, Valentine's Day has become another opportunity for big junk food companies to advertise and sell their obesogenic products. In the US confectionary giant Hershey's produces more than 3,629 tonnes of its phenomenally successful chocolate kisses for Valentine's Day holiday demand. That amounts to a terrifying 750,000,000 individual chocolates.
In 2015, Australians on Valentine's Day were predicted to spend $90.9 million on chocolates and confectionary alone, out of a total spend of $791.4 million when including other Valentine's Day gifts. That may sound good for the economy, but not when you compare it to the annual cost of obesity to Australia's well being, as measured by the Herald/Age Lateral Economics Index - an estimated at around $120 billion. In Australia over 60 per cent of adults are overweight or obese. If you love someone the chances are the last thing they need is chocolate.
4. A day to promote sexual health
In 2013 the US Centre for Disease Control released a report on Valentine's Day eve that revealed there are 20 million new cases of sexually transmitted infections each year in America. While only limited evidence exists to link Valentine's Day with unsafe sexual practises, a day that celebrates love and romance is ideal for reminding all would-be lovers of the health risks associated with unsafe sexual practises, and highly appropriate opportunity for public health campaigns to counter STDs. It seems no coincidence that February 13 was chosen as World Condom Day.
Let's reclaim Valentine's day as a day for promoting health and wellbeing and not for corporate profit and advertising of unhealthy products! Valentine's day is an opportunity to promote health in our community and to care for each other.
Dr Priscilla Robinson, Senior Lecturer in the School of Psychology and Public Health, La Trobe University, contributed to this article.
Banner Image: Pexels