Taking Indigenous Australia to NASA
Tully Mahr is one of five Australians heading to an internship with NASA, where the 21-year-old will spend three months researching life's origins and planet habitability
From a young age I have been fascinated by machines and how they shape the modern world. In particular, aviation has always been a strong passion of mine. I grew up around aircraft and we have a significant connection to aviation in my family.

I began my flight training when I was 14 and flew solo in a Piper PA28 Warrior (a small light aircraft) in Camden, New South Wales, for my 15th birthday – which is the minimum age allowed in Australia.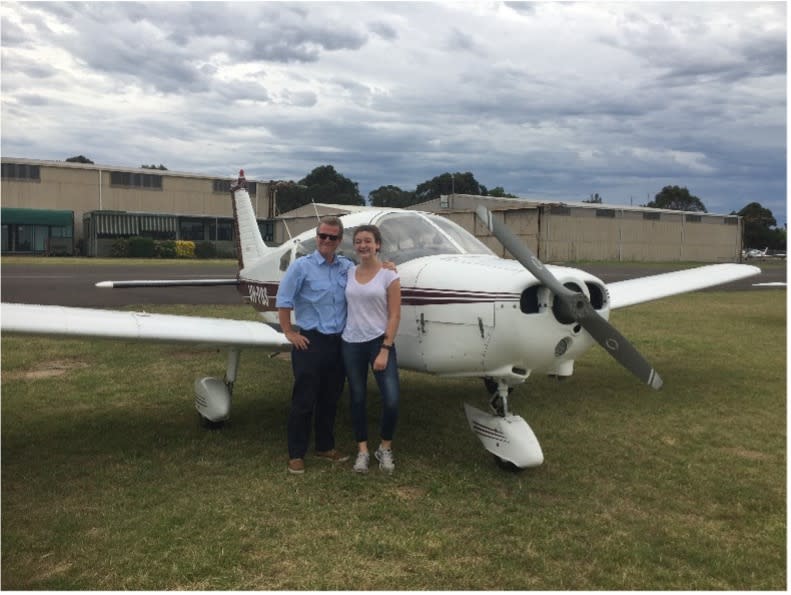 Unravelling the mysteries of the universe is part of the appeal of STEM (science, technology, engineering and maths) for me – as well as solving complex problems and creating innovative technologies.
STEM provides endless possibilities for discovery and the chance to make a positive and long-lasting impact on society. I chose to study STEM as I value the skills that it teaches. Critical thinking, analytical skills, adaptability and resilience are all important tools that allow us to thrive in an ever-changing world.
My ultimate career aspiration has always been to work at a space agency. All through high school, I aspired to be an astronaut. It was often considered a lofty goal, but my recent acceptance into an internship at NASA has brought me closer to my goals than ever before.
I am among the first cohort of Indigenous Australian students to intern at the Jet Propulsion Laboratory (JPL) in Pasadena, California. The National Indigenous Space Academy (NISA) was set up by Professor Chris Lawrence from Monash University's Faculty of Information Technology. The internship program aims to send five First Nations students to NASA every year to encourage careers in STEM for Indigenous people.
When I found out about the program, I knew it was for me. As a part of the application process, I had to contact the Faculty of Engineering and Information Technology at the University of Melbourne to get a letter of recommendation and confirmation of financial support. I am super grateful to have the support of the University of Melbourne with this internship and they have been incredibly helpful along the way. A few weeks later, a member from the Origins and Habitability Laboratory at JPL reached out after viewing my application. We scheduled a meeting, and the onboarding process began from there.
My intern research project is called Mineralogical Analysis of Compositional Gradients in Hydrothermal Chimneys. This basically means researching life forms in the ocean as a way of understanding how life could form on other planetary bodies. It will involve research and laboratory work, drawing on my previous experience with mathematics, chemistry and data science from my undergraduate degree.
I am thrilled to have a chance to learn about the career paths of people working at the Jet Propulsion Laboratory. In particular, what their projects are and what they have studied. I'm hoping to discuss their life experiences and how that might shape my own endeavours.
Bridging Indigenous knowledge with advanced engineering concepts, aiming to bring unique perspectives and holistic approaches to science, is a passion of mine.
For me, this program is a step towards becoming an innovative and influential engineer. I want to help foster inclusivity and diversity within the industry. I believe NASA will provide me with this opportunity and I am beyond excited to get involved with the program and continue advocating for careers in STEM for Indigenous Australians.
I hope this internship will lend itself to new connections, new networks and, potentially, new career opportunities. This internship will also present a chance for self-growth, allowing me to pursue my interests within the industry and gain valuable skills that will serve me well in my career.
– As told to Rhea Chatterji
Banner: Supplied