The diversity drain
Why women are leaving careers in science research - and why it's putting Australian innovation at risk
Australia's ability to innovate in science is at risk as more and more women are driven out of research roles, according to a new University of Melbourne study.
Professor Lyn Yates and Professor Sharon Bell, authors of Women in the Science Research Workforce: Identifying and Sustaining the Diversity Advantage, say urgent action is needed to stop female research scientists leaving the profession because of worsening employment conditions.
The number of women working in science, engineering and technology roles drops off sharply after the age of 35.
Professor Yates said that despite years of women's advancement in many fields, their study showed that employment conditions were actually deteriorating in biology and chemistry.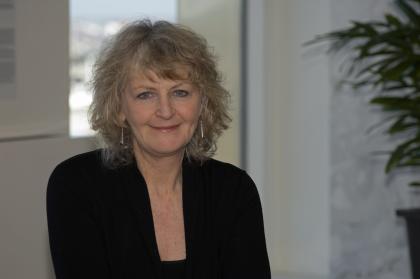 "Women are increasingly gaining advanced scientific qualifications and achieving at the highest levels, yet many feel pushed out of the field, particularly as they pass the post-doctoral career stage," she said.
"We found that conditions generally have got worse, both in universities and research institutes, and in industry."
Job security was the biggest problem, said Professor Yates, with university teaching and research staff increasingly employed on casual contracts. The grants system – whereby academics compete for relatively short-term funding – was another major factor.
The impact of culture
But the culture in many research institutions was also driving women away. In their report, Professor Yates and Professor Bell call for an end to the "heroic science paradigm", where scientists take pride in working excessive hours to progress their careers.
"It is a very individualistic view – 'if you can't do this, tough'. But often in the past, men were only able to do it because they had a supportive wife at home," said Professor Yates.
"The idea that whether or not you succeed is only due to individual determination is wrong. The conditions you are working in play an important part."
Professor Yates said young researchers were expected to work intensely in the years immediately following their PhD, and their busiest professional years often clashed with periods when they would be looking to start a family or take on a mortgage.
"This is not just about losing bright people," said Professor Yates.
"We know that having a diverse workforce sparks creativity and new ideas. With a less diverse workforce, innovation is less likely.
If it were not for scientists' resilience, passion, commitment and persistence, this would be an even more troubling scenario for Australian research.
Professor Yates added that while major funding bodies like the NHMRC and ARC were taking steps to address the issue, stronger measures were needed across the board.
And while many people were against the idea of quotas, they might be necessary to redress the balance.
"It is not that people don't want to compete on merit. It isn't a special pleading that you should be promoted without merit or achievement. It is stopping discrimination that is irrelevant to that merit."
Banner image: She Blinded Me with Science. Photographer Sharon Drummond. Flickr via Creative Commons.