The key to teaching collaboration
An online tool to measure students' collaborative problem solving skills is helping teachers equip students for the modern world of work
Our 21st century economy demands graduates and employees excel at collaborating, but teachers struggle to work out how to equip students with this vital skill.
But a groundbreaking University of Melbourne study involving an engaging online tool shows how collaborative problem solving can be taught and assessed.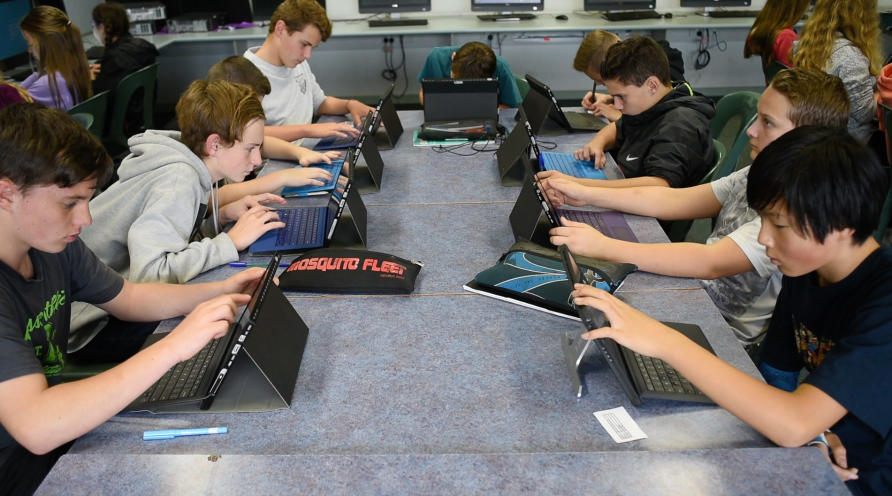 Defining collaboration
Collaboration presents a greater challenge than group work since information, resources and expertise are distributed (often unequally) between students. To solve problems students need to pool their resources, and therefore collaborate, in order to be successful.
This 'jigsaw' approach, with different students contributing different pieces of the puzzle, emulates real world scenarios where no one individual has all of the answers or all of the expertise. No one individual would build a house, for example. To do this would require the expertise of an architect, the resources and materials of tradesman and the knowledge of a local planner.
The benefits
For decades education leaders such as Lev Vygotsky, a prominent 20th century developmental psychologist, have been stressing the importance of social interaction during learning as it provides more learning opportunities than working alone.
The benefits of working collaboratively lie in the process rather than the end goal itself. If an individual is faced with a problem, they may have ways and means to directly solve it alone.
However, if a student collaborates they immediately have to engage with others, understand perspectives and regulate their social interaction. It is the difference between a 500m sprint to the finish line and a 500m steeplechase, where the hurdles embody the collaboration.
Students may be able to sprint to the end quicker but collaborative hurdles or iterations allow students to appreciate alternative strategies for working, an opportunity to negotiate and a sense of shared responsibility.
Teaching and assessing collaboration
As any teacher will tell you, the idea of finding more time in their already demanding workload to prepare lessons and resources that teach and assess new skills is overwhelming.
Logistically, integrating collaboration into our education system – either alongside the current curriculum or embedded into subject-specific content – is time-consuming.
Professional development and working examples are required to teach educators to identify how to observe behaviour and assess each individual student's collaboration skills within the group.
The University of Melbourne's Assessment and Teaching of 21st Century Skills project, led by education assessment pioneer Professor Patrick Griffin, is leading the way through the development of game-like online tasks that assess students' ability to solve problems collaboratively.
The game involves pairs of students working online to solve a problem. Each partner sees different information on their screen and they need to work effectively through an online chat to share information. For example, the students may need to grow a plant together with one student controlling the temperature and the other managing the light conditions. All actions and communications are captured, so that collaborative behaviours can be readily identified.
Teachers receive instant reports that identify their students' current ability to solve problems collaboratively, but also suggest activities that may build their skills.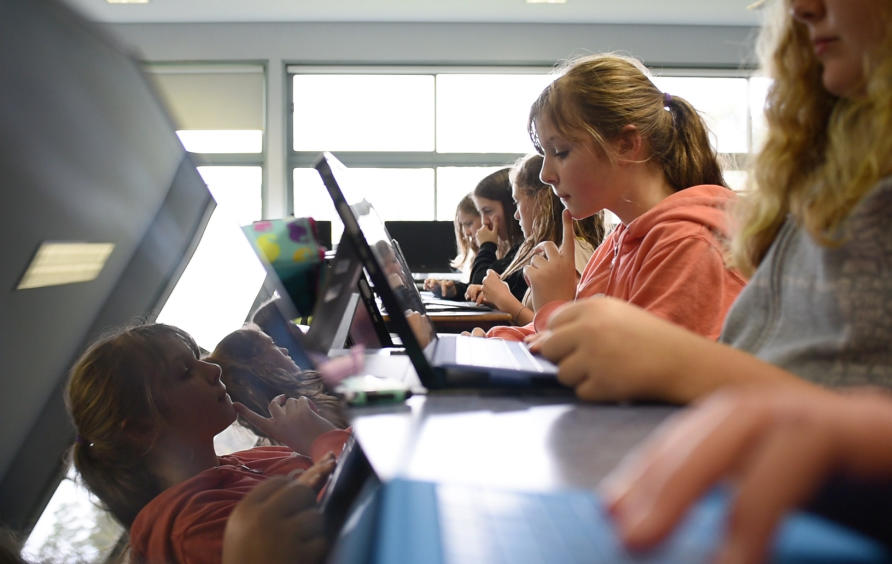 These online assessment tasks have already been used across Australia, as well as in Costa Rica, Finland, the Netherlands, Singapore and the United States.
In Australia, Eltham High School in Melbourne is using the tasks to improve their students' skills and evaluate the impact of their innovative Inquiry Based Teaching and Learning Cycle.
Teachers guide students to take an increasingly 'hands on' approach to their learning through independent research, and the online assessment tasks are showing a marked improvement in collaboration and problem solving.
Students are tested at the start and end of Year 7, and the data provides teachers with insight into skills that are otherwise difficult to measure. The reports have helped Eltham to evaluate their current collaborative activities and teach collaboration more explicitly.
Global demand
The thirst from educators and organisations around the world to learn how to teach and evaluate collaboration and other key skills is clear from the overwhelming interest in the University of Melbourne's Teaching and Assessment of 21st Century Skills Massive Open Online Course (MOOC).
The course, which is based on the pioneering work of Professor Patrick Griffin and Associate Professor Esther Care, from the Melbourne Graduate School of Education, attracted more than 30,000 people from over 160 countries.
The challenge ahead
The Assessment and Teaching of 21st Century Skills assessment tasks and online course have significantly contributed to the development of collaborative skills in students and brought educators together from across the globe to navigate new pathways in 21st century education.
It is complex for even the most experienced teachers to assess each student's collaborative problems solving skills in a normal classroom, but thanks to our new online tool teachers have the baseline data they need to assess student performance.
The tool is even starting to be used to evaluate trainee and practising teachers.
More work is required to further develop and embed this work. However, if we continue to practice what we preach and work together, there is no doubt we will better equip students to thrive in the modern workplace.
For more information about Eltham High School's use of the tool check out the Australian Learning Lecture's case study.
Banner image: Shutterstock