The mind behind prize winning science
Professor Jacques Miller's pioneering immunology research has been recognised with a prestigious Japan Prize, and some say it also deserves a Nobel Prize
Jacques Miller's dedication to immunology research helped save his neighbour's life.
Professor Miller's groundbreaking work in the 1950s and 1960s led to research that now enables doctors to treat recalcitrant cancers like melanoma and some types of leukaemia.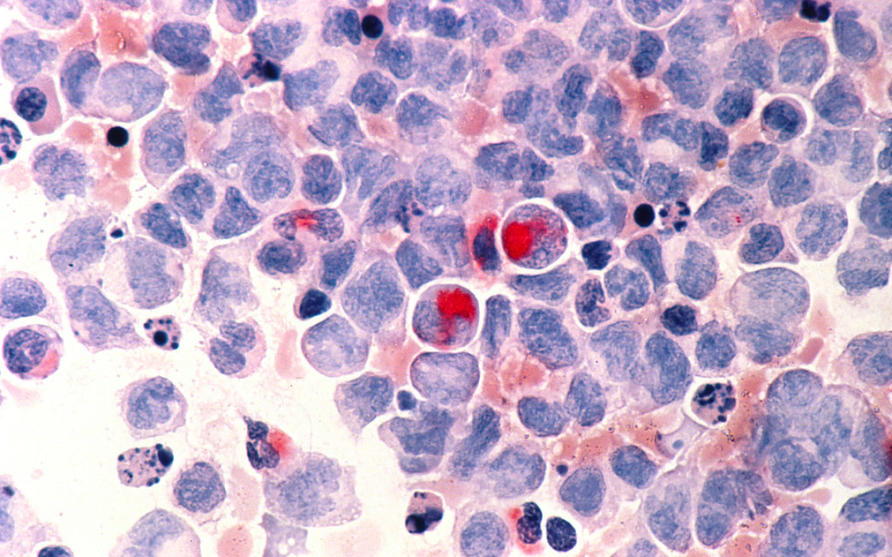 When his neighbour's melanoma spread to her liver, one of those treatments put her into remission. Even five years ago, her short-term survival chances would have been slim.
"She's so happy," Professor Miller says in the tiny office he still visits each week at 87. "She found out that the person next door is the one who started all this."
Stories about the breakthroughs this unassuming but exceptional scientist made after attending the same high school as fellow eminent scientist Sir Gustav Nossal are common – and more satisfying to him than any individual award.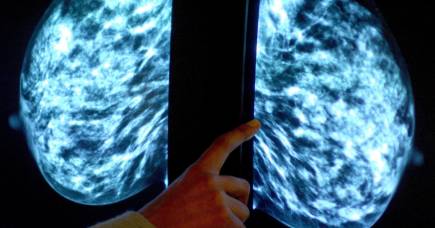 Sir Gustav was dux at St Aloysius in Sydney a year before young Jacques, who also topped his class. He is now Emeritus Professor at the Walter and Eliza Hall Institute of Medical Research and the University of Melbourne.
Both are the same age, but Professor Miller's schooling was interrupted when he left war-torn Europe as a child. Born in Nice, he spent much of his childhood near Shanghai, where his father, Maurice Meunier, was a Franco-Chinese Bank manager.
At one point, his mother, Fernande, took Jacques and his older sisters, Jacqueline and Jeanine, to Switzerland so that Jacqueline be treated for tuberculosis. "In those days before antibiotics, Switzerland was supposed to be the place where you cured tuberculosis," he says.
When World War II began, they were forced to return to China. Two years later, Japan entered the conflict, so the Meunier family fled to Sydney and became Miller. Sadly, Jacqueline didn't survive, ultimately dying from TB.
Partly inspired by the death of his sister, Professor Miller studied medicine at the University of Sydney and worked as a doctor at the Royal Prince Alfred Hospital for a year in the wards and another in the Pathology Department, where he met his late wife, Margaret. Soon after, a research fellowship took him to London's Institute of Cancer Research, and it was here that he decided to tackle leukaemia.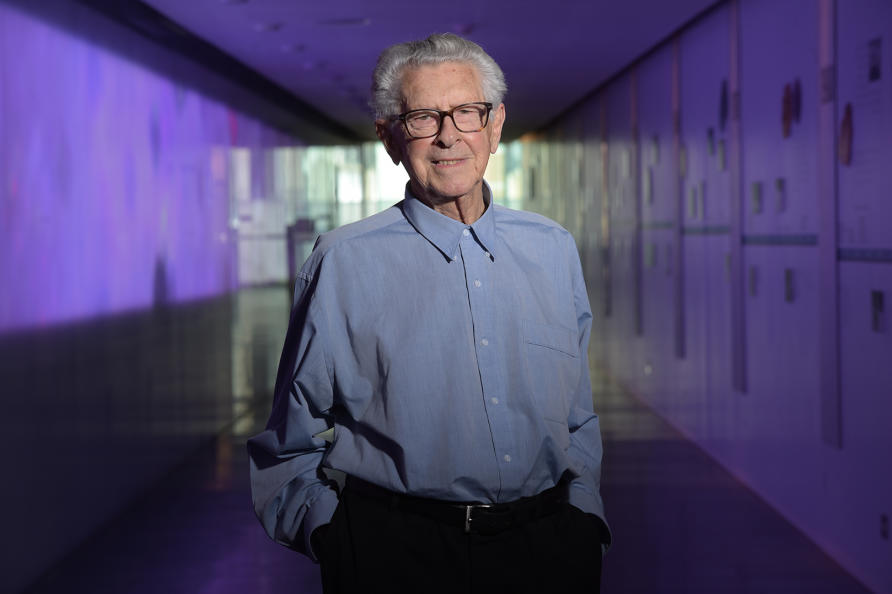 In 1958, Professor Miller "stumbled across" his first major breakthrough while working on mice that spontaneously contracted leukaemia at nine months. The disease started in a small organ called the thymus, which in humans is a large gland behind the breastbone in front of the heart.
Professor Miller removed the thymus from newborn mice, a feat in itself given their tiny size. Until then, the thymus was not thought to have a function. But without a thymus, the newborns became vulnerable to infection.
"I was the only one who did the newborn work," Professor Miller says now.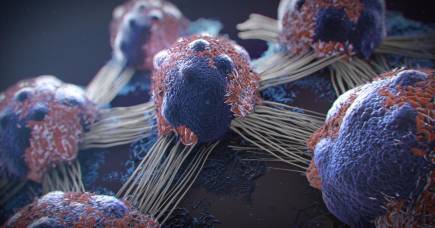 "I stumbled upon the fact that when you take the thymus out of a newborn mouse … they're susceptible to infection, they're even susceptible to get cancer. But in the adult, there was no susceptibility at all. The adult can do without a thymus."
The thymus clearly played an important role in developing the immune system. Without it, the baby mice could not fight infection. This was a significant breakthrough, but some thought the mice must have been contaminated as they were raised in converted horse stables outside London.
In 1963, Professor Miller repeated the experiment in a sterile USA laboratory with mice bred to be germ-free. The thymus was in fact the last major organ in the human body to have its function identified, and it was Professor Miller who discovered it.

Three years later, Professor Miller joined the Walter and Eliza Hall Institute of Medical Research, where Sir Gustav was director. With PhD student Graham Mitchell, Professor Miller then discovered that lymphocytes, a type of white blood cell in the immune system, had two subtypes – T-cells and B-cells. Both played different but important roles.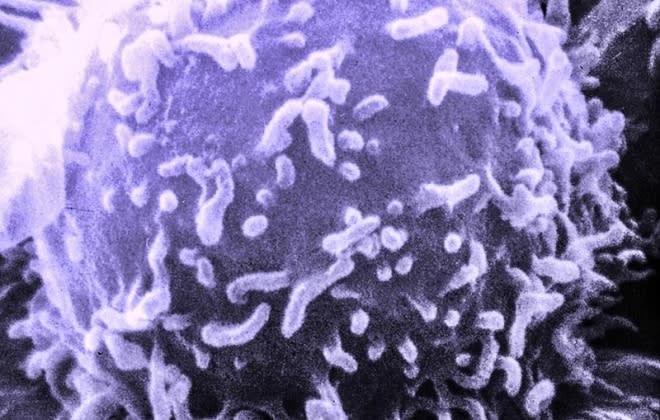 "Our research suggested that these two cells meet and talk to each other," Professor Miller explains. "Everyone said 'how can two cells with one receptor, which is specific for something, how can they ever find each other?' But they do."
Both breakthroughs inspired a generation of researchers and led to new cancer treatments such as reprogramming a patient's T-cells to attack cancer cells, which has, in turn, helped Professor Miller's neighbour.

Since retiring in 1996, he has followed these developments, delivered lectures and attended meetings at the Institute, where he has an office. New research still excites him, like work on regulatory T-cells. Known as T-regs, they are a type of T-cell that prevents autoimmune diseases such as multiple sclerosis and diabetes.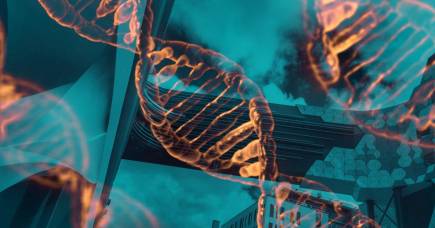 Scientists are working on why T-regs don't work in someone who develops these diseases. Others are investigating apoptosis, a process which literally forces cancer cells to suicide.
In a world of shrinking attention spans, Professor Miller is proud of those who continue to build upon his work and says patience and resilience are still critical in good research.
"I think they have to ask the right questions, they have to be curious, they have to be passionate about research and they have to be absolutely dedicated," he says. "They have to have patience because you don't get results immediately usually. You have to persevere."
Professor Miller says he was "totally surprised" when he was told he had won the 2018 Japan Prize for Medical Science and Medicinal Science, which also went to US scientist Dr Max D. Cooper, who discovered the function of T and B-cells in chickens.
First awarded in 1985, the Japan Prize honours those whose original and outstanding achievements are scientifically significant and promote peace and prosperity for all mankind.
As for the Nobel Prize, Sir Gustav has described his good friend as "the single living individual most deserving". Professor Miller, who nominated fellow Australian scientist Professor Peter Doherty for his 1996 prize, insists he has never wished for it, but "if they gave it to me I'd be happy".

The Japan Prize will be presented on Wednesday, 18 April, in the presence of the Emperor and Empress of Japan.
Banner image: Paul Burston/University of Melbourne