The music app supporting dementia care at home
A new app aims to train family carers of people with dementia to use music to support care and reduce symptoms at home
Many carers of people with dementia recognise music's value in supporting the wellbeing of a loved one. As the person with dementia's cognitive state declines over time, they become confused by their surroundings and can become distressed by their confusion.
When their moment-by-moment memory becomes fleeting, it can be important to help them access long-term memories and life experiences through music.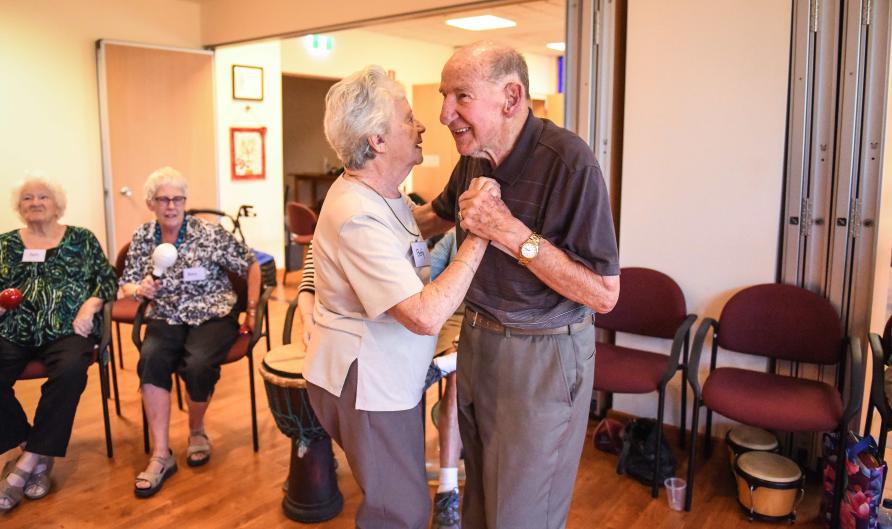 This can help them to become more oriented to their environment and reconnect with their family members through shared meaningful musical experiences.
A new music adaptive technology known as MATCH – or Music Attuned Technology – Care via eHealth – aims to empower carers of people living with dementia to use music to support care and manage dementia symptoms at home.
It draws on the evidence that music can stimulate autobiographical recall, regulate arousal, decrease the severity of challenging behaviours, reduce depression, and enhance mood.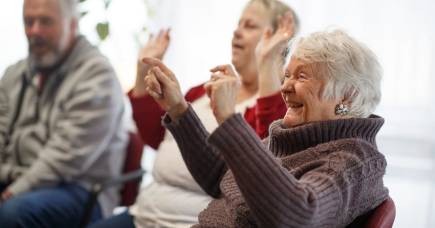 The MATCH project team is developing and testing a scalable, accessible, acceptable and culturally sensitive mobile application that will include a series of carer training programs.
These aim to guide family carers to use music more strategically and mindfully as an adaptive tool to support care, reduce symptoms, as well as foster meaning and connection within families affected by dementia.
In addition to the training modules, we are developing new technologies using wearable sensors to detect changes in biomarkers and behaviours in the person with dementia. This arousal may lead to the onset of challenging behaviours like physical and verbal aggression.
Once detected, using machine learning and artificial intelligence, the onset of agitation activates a closed-loop physiological feedback system – meaning personally preferred music adapts to synchronise with and regulate arousal.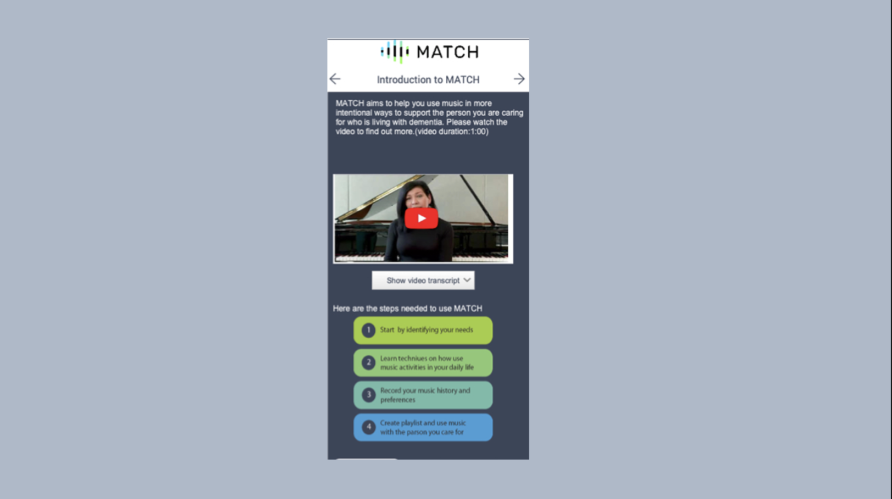 This can be particularly important for times when a carer isn't available.
While this automated system isn't the same as relating to a real person, like a carer or music therapist, we hope it can become part of that relationship.
MATCH is currently funded by a $AU2 million grant from the federal government's Medical Research Future Fund (MRFF) which is being used to develop the algorithms of the automated system as well as test the application for accessibility, feasibility, acceptability, clinical effectiveness and cost effectiveness.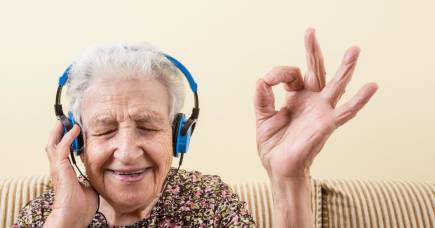 But if we take a look at the real-world impact this could have – the example of John, a man in his 70s with dementia who lives at home with his wife Margaret – gives us an insight.
He often becomes confused and agitated, especially later in the day. He frequently paces around the house, following his wife and talking constantly.
When Margaret tries to settle him, he can react unpredictably, sometimes hitting, biting, kicking and screaming. This increases the stress she already experiences and she quickly tires out.
After many months of managing his challenging behaviour, her ability to cope is exhausted and she can no longer look after him. She reluctantly places him in residential aged care, something she feels guilty about and feels like she has abandoned her husband.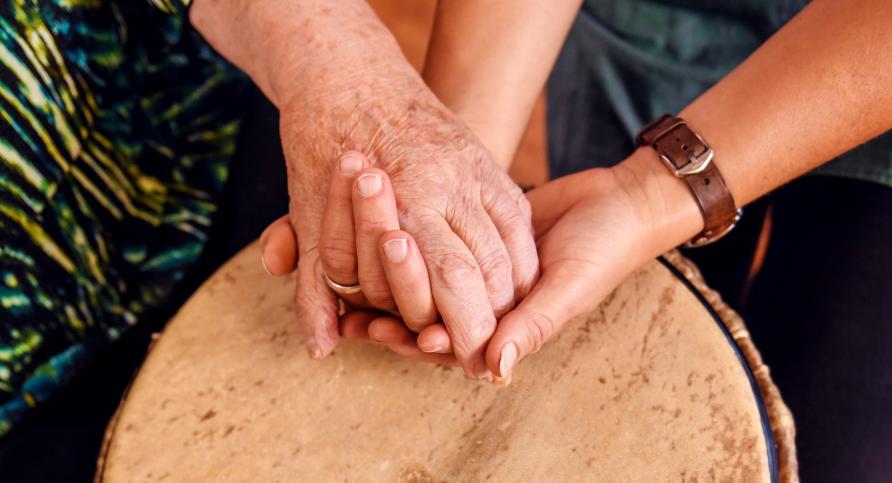 If she had a tool that could better help her cope, she may have been able to keep him home for longer.
Sadly, this isn't an uncommon scenario and one that MATCH can help with.
Using the MATCH carer training with the integrated sensors – which have already "learned" what are typical behavioural patterns for John – these changes can be detected and suitable music activated and matched so his wife can settle him.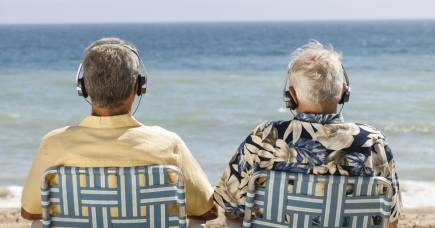 The music's tempo, style, and volume will then continuously adapt to meet his current needs, regulate his arousal and help reduce his agitation.
As John becomes calmer, his confusion decreases and he is more able to interact with his wife in ways that bring them both connection – helping her to better cope with his care and her own wellbeing.
The research that led to the development of the mobile app emerged as a result of implementing two large clinical trials. The first was in residential aged care (MIDDEL) where music therapists implemented programs with residents with dementia.
The second is a home-based program (HOMESIDE) where family carers are trained by music therapists to use music mindfully and intentionally as part of day-to-day care.
In MATCH, our research team of more than 20 clinicians and technology scientists is adapting HOMESIDE into a digitally delivered program alongside the new music adaptive technology that will enable the benefits of music therapy to be scaled up and reach more people.
Our team is currently testing the training program with families around Australia, while simultaneously working on the sensor and AI technology component.
We hope to launch the MATCH carer training program in 2023 and anticipate the adaptive music system will be ready for product launch in late 2025.
Currently, the aged care sector is in crisis, with devastating outcomes reported by the Royal Commission into Aged Care. The Commission's report highlighted the benefits and subsequent need for music therapy, and MATCH goes at least a part of the way to increasing access to the benefits of music therapy for those most in need of support.
The MATCH team is testing the first version of the app with people with dementia and family carers who are living together in the community. If you are a person with dementia or a carer and are interested in taking part in an eight-week trial, please contact +61 3 9035 3057 or MATCH-project@unimelb.edu.au
Banner: Getty Images