The older Asian Australians boosting health literacy
COVID-19 exposed the shortcomings of Australia's public health communication to older culturally and linguistically diverse communities
Older culturally and linguistically diverse (CALD) Australians were particularly vulnerable to COVID-19 and the social and mental consequences of lockdowns.
This was exacerbated by language barriers, and an absence of culturally appropriate and accessible content. This has led older CALD Australian to become disengaged with public health messages.
And this group is growing.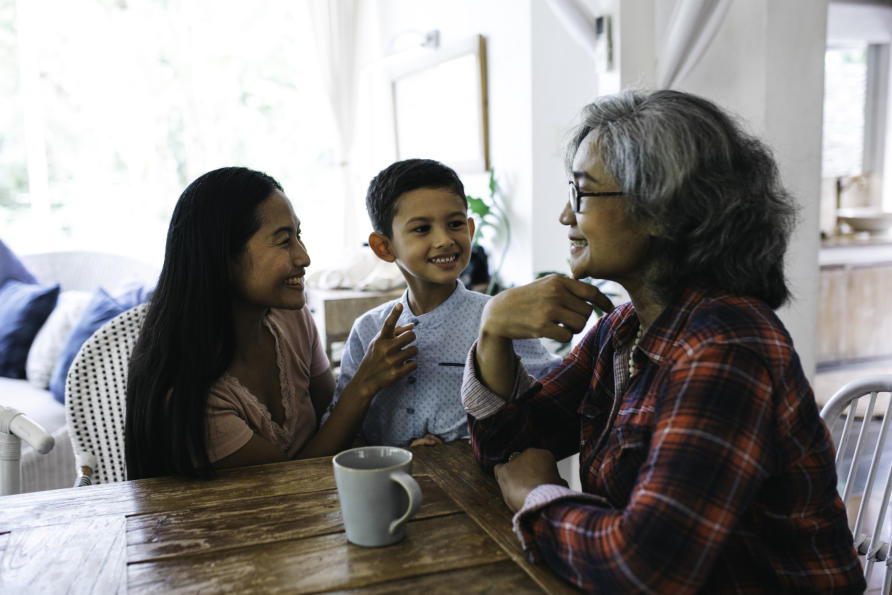 The latest data shows that one in five Australians over 65 were born in non-English speaking countries and 18 per cent spoke a language other than English at home. Six per cent do not speak English well or at all.
Developing a strategic approach to effectively communicate with older CALD Australians is urgently needed for both the ongoing management of COVID-19 but also to improve their overall health literacy.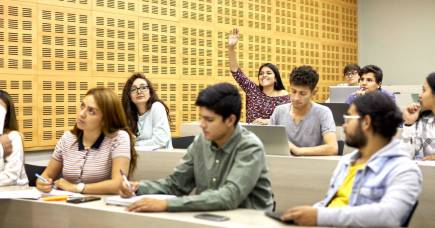 More than just proper translations
Against the backdrop of the COVID-19 pandemic, our research team from the School of Culture and Communications interviewed 31 older Asian migrants (aged 60 years and above) from the Chinese, Indonesian and Sri Lankan communities from November 2021 to January 2022.
The study period included one of Victoria's lockdowns and its transition out of major COVID-19 restrictions.
Our participants faced English-language barriers when accessing official information and health advice about COVID-19. Timely and high-quality translations of vital health information were often lacking in both health and aged care facilities and everyday community settings throughout the pandemic.
The problem, however, was more complicated as translation alone can't tackle the issue.
As previous studies suggest, translations often fail to build culturally accessible and relevant content for older CALD Australians.
Some participants could understand English and had access to local English media and health authorities' information in Australia. However, they continued to seek COVID-19 news and information in their own language and from their home country.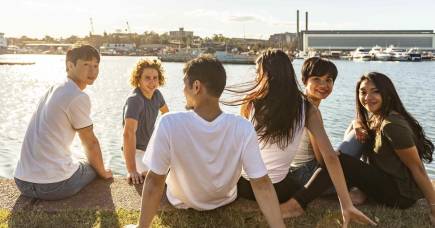 English language news and information in Australia could not sufficiently fulfill their information needs about COVID-19. In fact, we found that governments and health authorities often did not distribute vital health information via channels and platforms that were easily accessible to our participants.
English and translated COVID-19 information was mainly distributed through mainstream (western or US-based) platforms like Facebook and Twitter.
However, none of our participants were active Twitter users and none of the Chinese participants (from both mainland China and Hong Kong) used Facebook.
Instead, they relied on a range of ethnic language media and social media platforms like WeChat, community WhatsApp groups and ethnic language YouTubers, inside and outside of Australia, to obtain COVID-19 related information.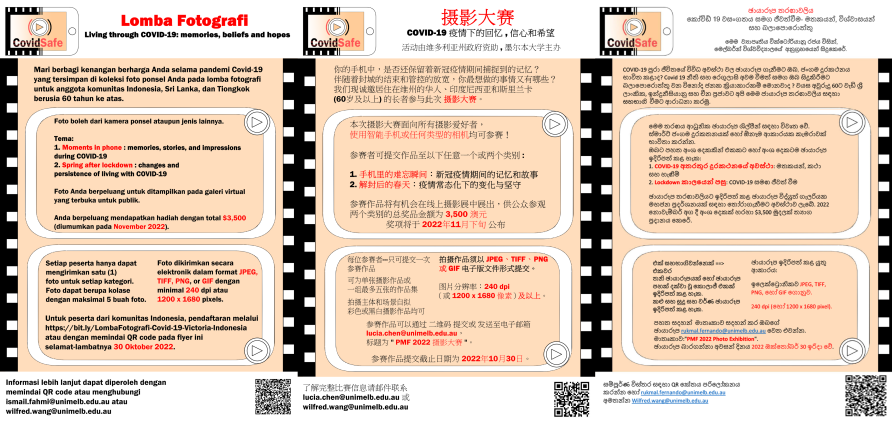 Co-creation is the answer
Like many older Australians, our participants have embraced digital technologies.
All but one used their smartphone regularly, and more than two thirds used more than one digital device every day.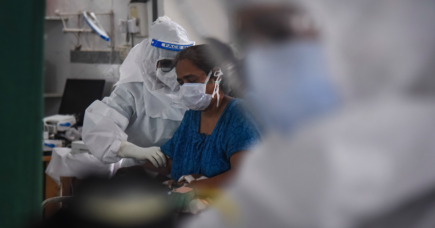 Importantly, our participants wanted to use their digital skills to "do something" for their communities – organising community events on Zoom, creating a digital archive for community activities, sharing vital health information and news relevant to the community in social media groups, and combating fake news about COVID-19.
Our findings led us to a new project in the second half of 2022 to co-create digital COVIDSafe content with older Chinese, Indonesian and Sri Lankan migrants.
As part of the Victorian Government's Multicultural Communication Outreach Program, we made 19 short videos with older Asian Victorians to promote COVIDSafe behaviors.
We also invited them to participate in a photo competition, which resulted in a virtual gallery and physical exhibition, that presents the participants' emotions and memories of the pandemic, as well as showcasing their digital skills and creative talents.

Our aim was to use digital media as an enabler for older Asian migrants' voices and the community's perspective of effective public health communication.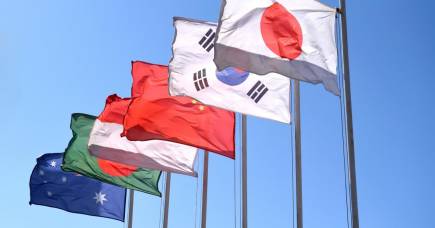 This led to diverse formats of health communications, from mimicking a soap-opera format (Sri Lankan) to creating 'TikTok-like' short videos (Chinese) to a documentary format about key religious and business figures' experiences and advice (Indonesian).
The photo competition and virtual gallery was designed to build participants' confidence in using digital media to 'do things' for their communities and acknowledge that their voices are indispensable in the public conversation about the ongoing management of COVID-19.
Digital co-creation should serve as a fundamental principle to developing effective and sustainable communication practices with older Australians.

With the right opportunities and encouragement, older Asian migrants will jump at the chance to participate in the creation and distribution of vital public health information. By co-creating, we can identify opportunities and areas require attention to support older CALD Australians' health literacy.
'Living through COVID-19: memories, beliefs and hopes' photography exhibition is on at the Digital Studio, Arts West Building, University of Melbourne, Parkville from 20-31 March 2023.
Banner: Getty Images