The palaeontology field keeps you on your toes
Palaeontologist Dr Vera Korasidis was torn between becoming a ballerina or unearthing fossils. Fresh from a dig in Wyoming's Badlands, she knows she made the right choice
I just returned from a two week dig in the Wyoming Badlands. This is my third field season there. Two weeks on a dig is a good amount of time to adapt to the conditions and get a lot of science done.
This year, there were around 50 palaeontologists and geologists working in the Bighorn Basin. Some were looking for dinosaur bones and others were looking for fossil mammal species, while I was looking specifically for fossil pollen.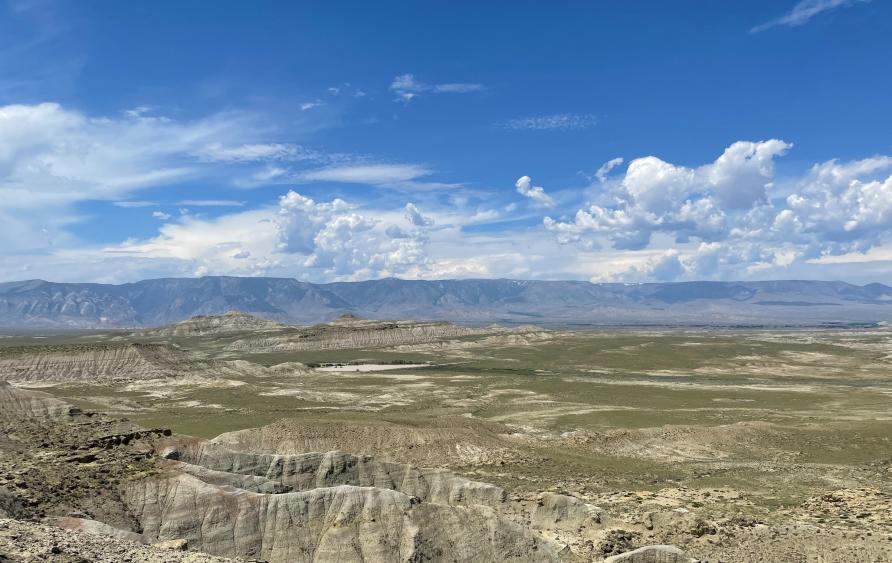 What's remarkable is that we are all working in the same basin, coming together from all over the world, to uncover what's been preserved in Wyoming as far back as 150 million years ago.
It's called the Badlands because the terrain is unvegetated and mountainous so you can't really use the land for agriculture or grazing. I flew in from Denver on a small plane and landed in a town called Cody, which is close to the entrance of Yellowstone.
We head out for fieldwork in summer because in winter the rocks are covered by snow, so we have a narrow window of time to collect fossils. This year, following heavy rains, there was lots of beautiful green ground cover with flowering cacti. It's reminiscent of the Australian outback – not a lot of trees, full sun and lots of steep terrain.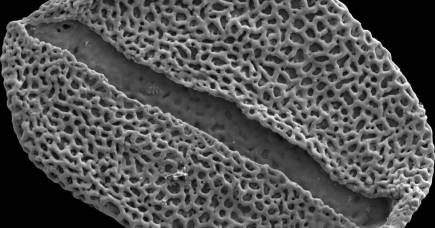 Scientists keep coming back to Wyoming because it has a unique rock record that isn't preserved anywhere else in the world. What's remarkable about Wyoming is that the rocks formed in ancient rivers and floodplains, and all these different layers of rock were deposited and preserved.
For people interested in mammals and plant evolution, that's where you go to understand what was happening about 70 to 50 million years ago.
When you're working in these remote environments, everyone really steps up and collectively works together to run a harmonious camp. You can't go to the supermarket regularly, so we set up a large central cook tent with big coolers and ice blocks to keep our food cool.
There are gas burners so we can cook on the stove every night and have a hot meal around the campfire. It takes a lot of organisation and lots of pots and pans.
You need a lot of patience on a dig. You don't necessarily find a fossil every day, but it's worth it for those moments of discovery. On this dig, a student and I took a steep climb to a spot, digging there for hours. But once we found that first fossil after cracking open a rock, it all became worth it.
We were then able to excavate a large portion of the site with our field crew. We found more than 50 fossil specimens at the site – even some that may represent new species. You just need to keep working tenaciously and hope for the best.
The key to surviving a dig is camaraderie, a sense of adventure and plenty of optimism. You need to have good colleagues around you for support. A strong sense of adventure creates the excitement, and you also need optimism to keep you going. You might spend days looking for fossils and not find anything, but you keep trying.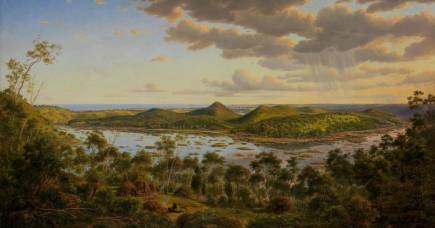 Unlike the others, I can't celebrate finding the fossils I study immediately in the field. I instead carefully pack up my specimens and bring them back to the lab. I then gently crush up the rocks and add a series of quite dangerous chemicals that I've been trained to use to dissolve away the rock and isolate the pollen. I then use a microscope to see the tiny fossil pollen.
Pollen can tell us a huge amount about Earth's history. Everyone has smelt a flower, had hay fever or seen big yellow clouds of pollen dust. I have been developing novel techniques where I can look at the carbon in the pollen grains to understand fossil atmospheres and recreate what environments looked like millions of years ago.
I am mapping climate change from millions of years ago until now.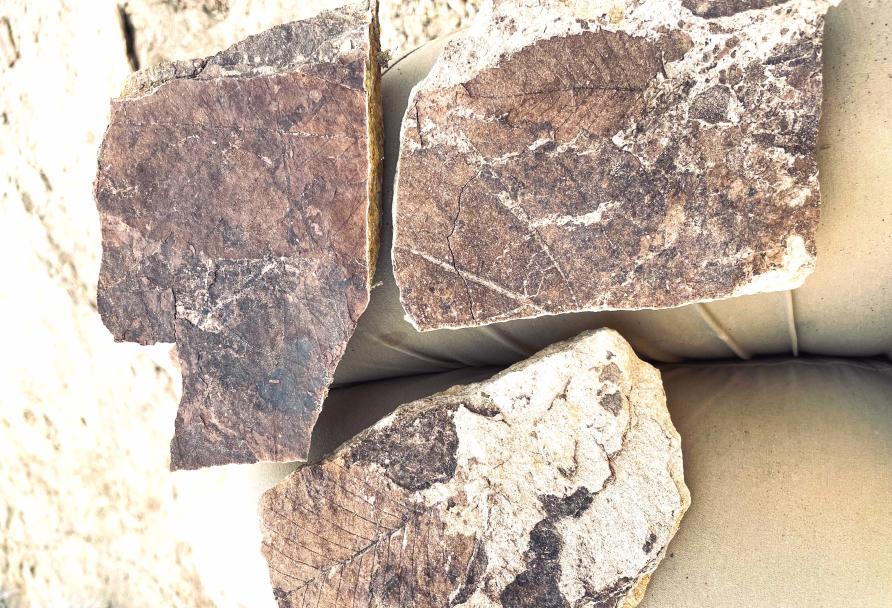 I was torn between being a ballerina and a palaeontologist. I always loved being outside and staying active. The best thing about being a palaeontologist is going on these adventures, discovering new things and helping to understand the world around us.
I didn't realise you could do this as a profession – how many palaeontologists do you meet on your day to day lives? But it's possible and that's what is exciting.
You don't have to travel overseas to find fossils. Amateurs and interns can join a dig and you can be trained on the job. If you want to have a go yourself, you can use spades or shovels – things you can find in your shed. There are places in Victoria you can go and collect fossils. There's Fossil Beach on the Mornington Peninsula and you can find fossils in the cliffs all along Bells Beach in Torquay.
– As told to Alexa Viani
Want to learn more? Join Dr Vera Korasidis at Science Festival where she will host a masterclass all about palaeontology in the 21st century.
Banner: Working at the dig site/Supplied