The rise and rise of job insecurity
Blue collar workers were the winners in a COVID-19 job market that saw the biggest rise in job insecurity in two decades, finds the annual HILDA survey
Employment and job security took a severe battering as the effects of the pandemic began to take hold in early 2020.

The full-time employment rate for men fell to the lowest this century, plummeting to 62.6 per cent, while unemployment rose from four per cent in 2019 to 6.3 per cent in 2020.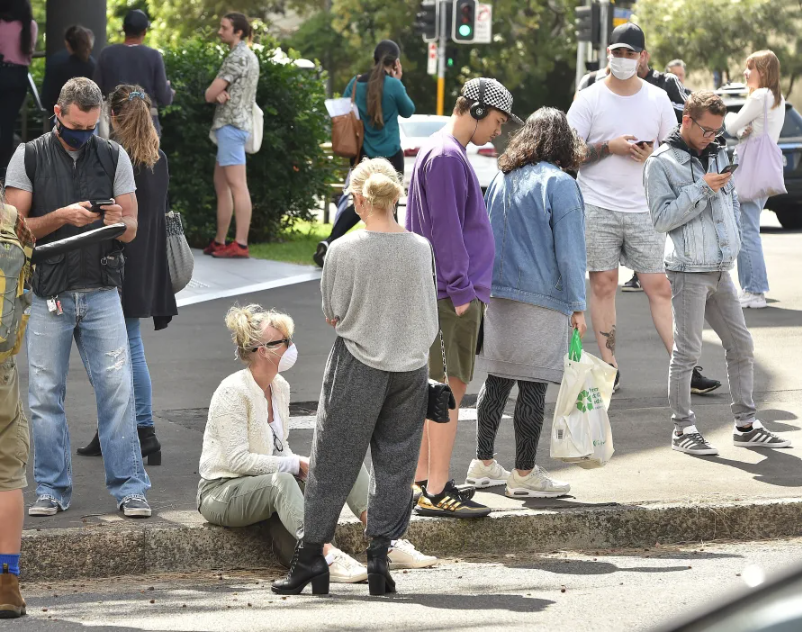 That's according to the latest annual Household, Incomes and Labour Dynamics in Australia (HILDA) Survey which follows the lives of more than 17,000 Australians each year, over the course of their lifetime, collecting information on many aspects of life in Australia, including household and family relationships, income and employment, and health and education.
And the latest survey gives us an insight into how COVID-19 disrupted our working lives.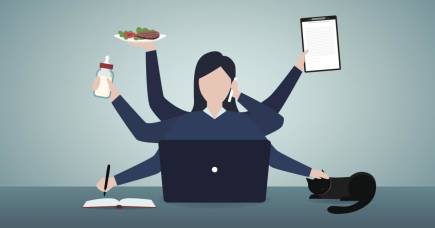 For women, full-time employment sat at 38.4 per cent, a two per cent drop on the previous year, and unemployment rose to four per cent from a lower 2.9 per cent in 2019.
The arrival of COVID-19 saw the number of people dismissed from their job almost double from 3.3 per cent in 2019 to 6.0 per cent in 2020 – the highest dismissal rate of the 21st century.
While the latest annual HILDA Survey covers only the first few months of the pandemic, the unsettling effect on jobs, income and job security was already significant for some households.
The survey directly asked Australians about the impacts of the pandemic on their working lives and in 2020, 4.5 per cent of workers said their job had been terminated because of COVID-19 and 9.6 per cent reported being stood down or put on unpaid leave.
A further 10.8 per cent of people took paid leave because of the pandemic.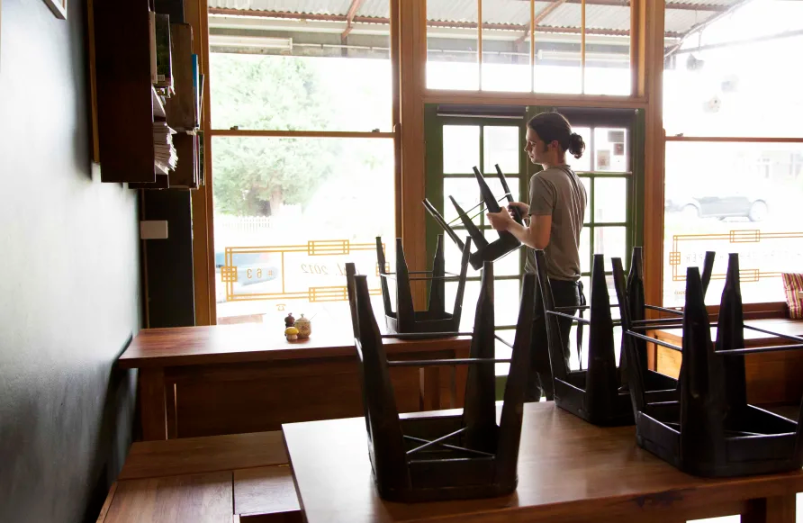 HILDA found that while 23.1 per cent of Australians had their working hours cut, a similar number of people saw their hours increase (24 per cent).
Earnings decreased for 20.6 per cent of employees and only 8.2 per cent of people were lucky enough to receive a pay rise in 2020.

Young Australians were hardest hit by job losses with seven per cent of 15 to 24-year-olds having their job terminated and 20.9 per cent being stood down.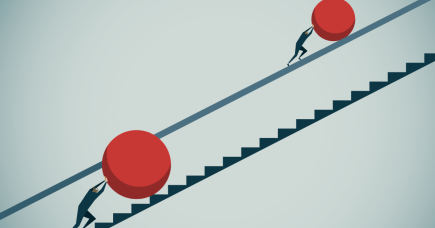 This same age group were also more vulnerable to a cut in their working hours and overall earnings, whereas people aged 45 and over were the least likely to lose hours and income.
"Young people were more likely to be in casual jobs and have been working for a current employer for less than 12 months," explains Professor Roger Wilkins, Deputy Director (Research) of the HILDA Survey program and a lead author of the survey.
"They were also more likely to be working in industries that were heavily affected during the pandemic, like hospitality and arts and recreation services.
"These factors made young people more vulnerable to their job being terminated during lockdowns."
A lengthy and stringent lockdown during the period of this latest HILDA survey ensured Victorians experienced the biggest fall in earnings (22.8 per cent).
But it was self-employed Victorians who found it harder than other self-employed Australians to keep their business afloat.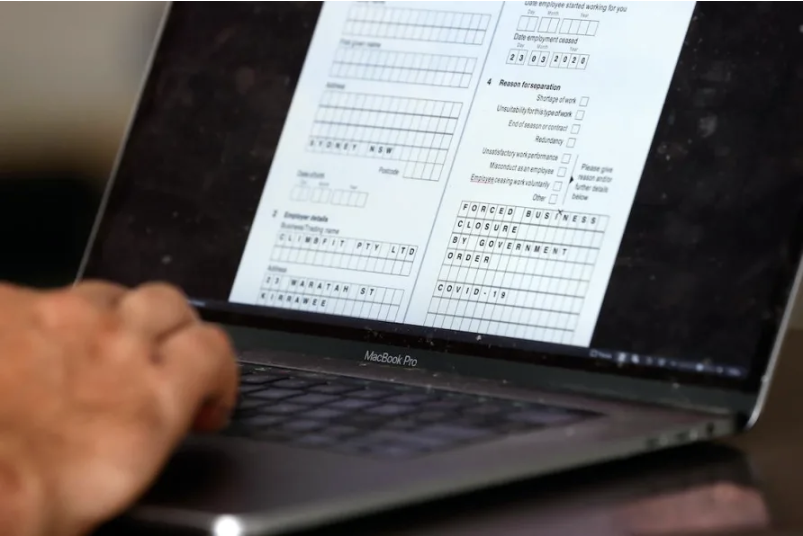 HILDA found that 38.2 per cent of self-employed Victorians shut up shop, compared to 26.4 per cent of self-employed Australians in other parts of the country. Only just over a quarter (26.9 per cent) of self-employed Victorians who had ceased operations had resurrected their businesses by around September 2020, compared to a much healthier 81.7 per cent nationally.
"Victoria was still in lockdown at the time of this HILDA Survey and the state continued to have more lockdowns than anywhere else in the country. I think this had a lingering effect on self-employed Victorians," says Professor Wilkins.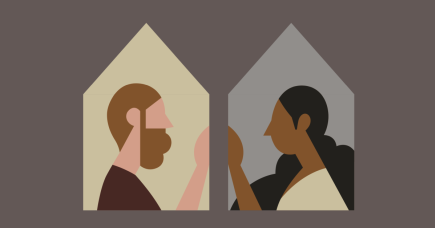 HILDA researchers found the pandemic wasn't all bad news with people living in lower socio-economic areas more likely to report an increase in overall earnings (10.3 per cent) compared to people living in more affluent areas of the country (6.9 per cent).
Job insecurity rates for blue-collar workers, particularly labourers and machinery operators and drivers, also fell but rose sharply for white-collar managers and professionals.
Professor Wilkins says people living in lower socio-economic areas with blue-collar jobs may have been more likely to fall into the 'essential worker' category and so were less affected by lockdowns, pandemic working restrictions, cuts to their working hours and job loss.
They were the Australians who helped keep the country running – working on supermarket checkouts and factory floors, driving the trucks carrying goods to refill supermarket shelves, caring for the elderly in residential aged care settings and, as a result, maintaining their earnings and job security.
But while some people made the most of the increased demand for their services during the pandemic, the number of people who believed they were likely to be retrenched, fired or not have their contract renewed rose to 13.4 per cent, compared to 11.1 per cent in 2019.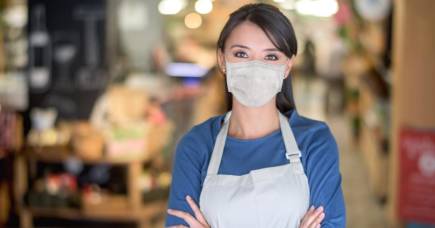 This is the sharpest one-year increase in job insecurity in HILDA's history, but it is still lower than the job insecurity rate of 14.4 per cent in 2001 when HILDA first began.
The year 2001 was dubbed the year of the 'tech wreck' by some media commentators and it was the pivotal moment when the dotcom bubble burst. The daily demise of dotcom companies worldwide triggered tough economic times and had lingering impacts on employment and job security, says Professor Wilkins.
In 2020, job insecurity levels during the early stages of the pandemic were also highest for those connected to technology via the information media and telecommunications sector (24.9 per cent).
Administrative and support services (23.7 per cent), manufacturing (19.5 per cent), arts and recreation services (16.5 per cent) and wholesale trade (15 per cent) also experienced rising job insecurity.
While job losses, falling earnings and job uncertainty became part of life during the pandemic for many Australians, more people decided to stick with the job they did have. The number of people actively choosing to quit their job declined from 17.6 per cent to 14.7 per cent in 2020.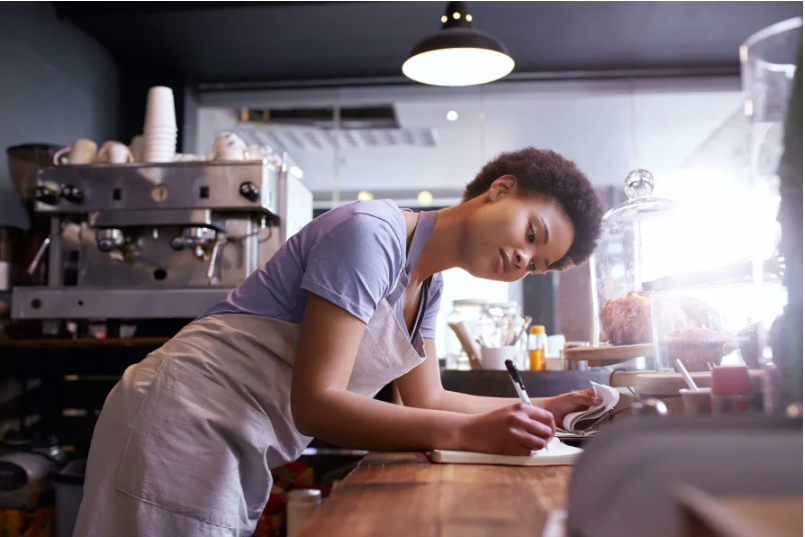 This is the lowest quit rate in the 20 years since HILDA began and Professor Wilkins attributes it simply to the 'JobKeeper effect'.
"If you were getting JobKeeper and left your employer then you no longer got JobKeeper. So even if people wanted to leave their position, they stayed," he says.
"As blunt a tool as JobKeeper was, it was very effective at keeping people attached to their jobs."
Banner: Getty Images