The shape for speed
Meet Australian swimmers Cameron McEvoy and Kyle Chalmers – one is lean, the other is big. How their different body shapes will decide the 100m freestyle showdown at the Rio Olympics.
Two men stand on the poolside blocks, readying themselves for the two-lap 100m freestyle sprint. One has the build of an Australian Rules footballer – 194cm tall, 95kg of muscle, anchored by a swimmer's trump card of size 15 "flippers" for feet. The other presents like a rookie who's yet to hit the gym - 183cm and 73kg, with size 10.5 feet that don't require bespoke shoes.
Who wins?
"If I was to put money on it I would be going for the bigger swimmer," says Professor Ivan Marusic, from the University of Melbourne's Department of Mechanical Engineering. "But it's a very complicated thing, swimming. It's very hard to compare two swimmers because there's so many different factors at play."
Even without Professor's Marusic's intimate knowledge, plumping for the big boy seems a no-brainer. The longer limbs, the axe-handle shoulders, those Land of the Giants' feet. But swimming is a sport of many parts, as Cameron McEvoy continues to prove.
Kyle Chalmers will plonk his size 15 "flippers" on the blocks at the Rio Olympic Games next week as one of Australia's most exciting 2016 Olympians, an 18-year-old who has drawn comparisons with Ian Thorpe throughout his teens – and whose times for the 100m freestyle have routinely bettered those swum by "Thorpedo" at the same age. His huge frame is a genetic gift; Chalmers' father Brett was an AFL ruckman with Adelaide and Port Adelaide, with dimensions that mirrored his son's.
His star is rising, yet at the national championships in Adelaide in April McEvoy put down a marker for all who'll go to Rio with a sizzling swim of 47.04 – an Australian record, the third-fastest 100m ever and just 0.13 seconds off the world record set in 2009 by Brazilian Cesar Cielo. Chalmers beat everyone else home, but trailed McEvoy by almost a second in 48.03.
All being well Chalmers and McEvoy will meet again in the Olympic 100m freestyle final, the blue riband swimming event of the Rio Games.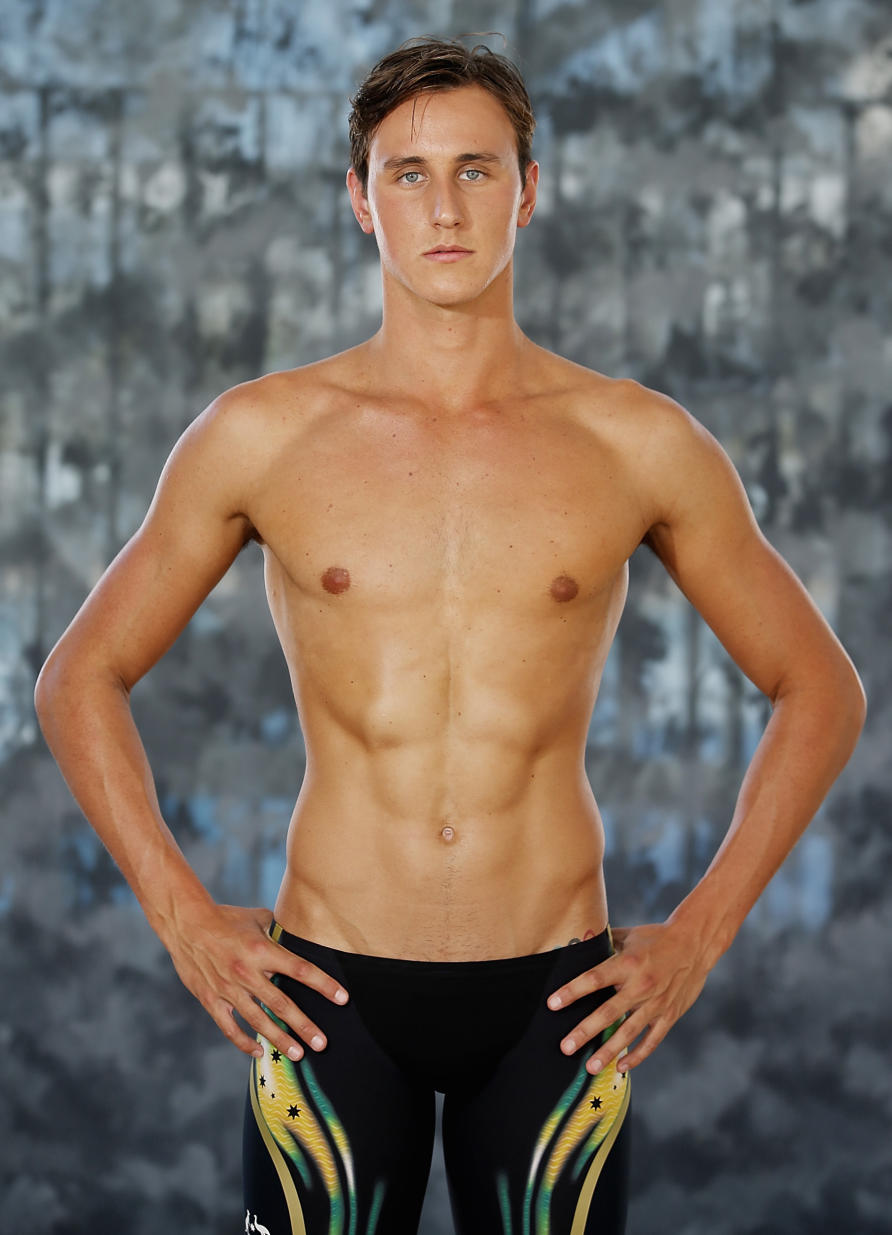 Professor Marusic says that to best appreciate why big isn't necessarily better in the water, you need only stand at the end of the pool and watch the swimmers power towards you.
"You want to minimise the amount of area you're presenting to the water," he says, asking the observer to take a lateral cross-section of the approaching athlete, and imagine that the drag force experienced is directly proportional to that area. "A smaller swimmer will have an advantage – the actual drag force they experience will be less."
Professor Marusic notes that there are two components to resistance in water – pure drag caused by motion, known as "bluff body drag", and skin friction. A shorter swimmer has less surface area so creates less drag, giving him the advantage in both areas. (The polyurethane "super suits" that were banned before the London 2012 Games – and which featured in the only two 100m times to better McEvoy's – were created to combat skin friction drag).
the delicate trade-off
Yet there is a flipside. "If you're bigger you lose in having a slightly larger cross-section, but you'll have more muscle mass which means you're stronger," Professor Marusic says. "Then it becomes a delicate trade-off between the power you can exert, physiologically, and that resistance."
A former devotee of triathlons, the professor knows why he was invariably chasing backsides after emerging from the water – technique. He describes himself as more McEvoy than Chalmers in build, but says a swimmer of any build who has technical weaknesses will always be dragged down, literally.
"If someone was to drop their feet and legs – say an average swimmer like myself – you pay a huge penalty because you've doubled or tripled your cross-sectional area. It's crucial you keep yourself absolutely level in the water, with your legs up high."
Grant Stoelwinder coached Eamon Sullivan, who twice broke the 100m freestyle world record at the Beijing Olympics in 2008. He hails his former charge's power-to-weight ratio, and sees parallels between Sullivan – who was taller than McEvoy but similarly lithe – and the 22-year-old Australian No 1.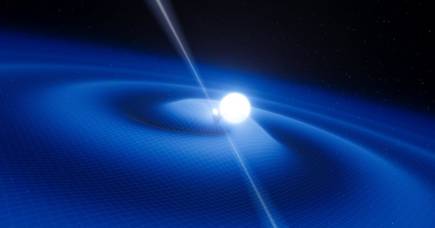 "McEvoy's really light, so he sits on top of the water and creates a lot less drag," Stoelwinder says, echoing Professor Marusic. "Kyle's a lot stronger obviously, but he's a lot bigger boy so he'll probably sit a little bit lower, create a lot more drag. McEvoy skims across the top, he sits so high in the water."
The coach in Stoelwinder identifies technique as key, and in his attention to the smallest mechanical detail of his trade McEvoy is a rare athlete indeed. On dry land he is pursuing a Bachelor of Science honours degree at Griffith University majoring in physics; his national championships heroics were performed wearing a swim cap adorned with gravitational waves approximating the pulses caused by the collision of two black holes a billion light years away. Stoelwinder says he is just as devoted in the study of his competitors.
"McEvoy's a master of the sport. He really studies his own technique, and he analyses other swimmers – (former Dutch superstar Pieter) van den Hoogenband, (the great Russian Alexander) Popov, those guys," Stoelwinder says. "He's a student of his sport and his races."
Experts who have studied McEvoy closely point to his power to weight ratio, and subsequent ability to generate force from a relatively small body. "When he grabs water, he grabs a lot of water," one observer says, hailing the way his technique optimises bodily propulsion. "The mechanics of his stroke are such that there's not a lot of wastage. His body position's good, he's capturing a lot of water."
Despite their contrasting physiques, McEvoy's shoulders are broad relative to his hips, which makes him something of a scaled-down Chalmers with his own claims boasting "the perfect swimmer's body". Professor Marusic wonders if Chalmers might actually be too bulky, leaving him carrying muscle mass that doesn't actually help him in the pool. "It just adds that extra weight and can make buoyancy a problem."
Tilting the ledger back his way are those mighty "flippers", an asset utilised so well by Thorpe, which aficionados see as not so much a weapon of propulsion as rudders that align the body position, keep the swimmer flat and therefore reduce frontal drag.
Professor Marusic likens Chalmers' feet to a paddle. If McEvoy's physiology was melded to Chalmers' body, he thinks the third-fastest man ever would be faster still.
There is another variable, one that is at its most acute in the cauldron of an Olympic Games. "It's not just a matter of technique, it's also how hard they can push themselves," Professor Marusic says. "Forty-seven seconds of endurance is a very long time. They're going deep into the ravine. The question is whether one person has trained well enough that they can actually keep going at that level of exertion."
Postscript: Kyle Chalmers won the gold medal with a time of 47.58 seconds. Belgian Pieter Timmers took silver in 47.80 and American Nathan Adrian bronze in 47.85. Cameron McEvoy finished seventh in 48.12.
Banner Image: Cameron McEvoy powers through the water during the World Championships in Kazan, Russia, on August 5, 2015. Picture: Adam Pretty/Getty Images