The soft power of education
Since the 1950s, Australia has been consistent about the way education can build our nation's soft power, but the time has come to update our approach
Education has long been accepted as a way of building Australia's soft power.
When we say soft power, we're talking about the use of "positive attraction and persuasion to achieve foreign policy objectives" rather than the military and economic might of hard power.
And education has "the ability to influence the behaviour or thinking of others through the power of attraction and ideas".
In the 1950s, Australia made international education part of its foreign policy when, as part of the Colombo Plan, it funded scholarships to bring the future leaders of Asia to study in Australia.
The Australian government saw the benefit of "the body of people in Asian countries which is gradually built up with an intimate knowledge of Australia and, it may be hoped, some affection for this country".
If we work on this criteria, the Colombo Plan can be considered a real success.
By 1985, the Colombo Plan had brought over 20,000 students to Australia – many of whom went on to work in key positions across Asia, giving Australia a soft power connection.
In Malaysia, alumni include a minister for trade, a chief minister and a renowned architect. A quarter of Mongolia's current cabinet studied in Australia.
Australia's Foreign Policy White Paper points to the soft power effects of study in Australia: "Many foreign government and business leaders, including heads of state, ministers and CEOs, have studied in Australia and understand our institutions, values and perspective on the world. This is a significant asset for Australia."
It also outlines the efforts being put into an Australia Global Alumni program to leverage these connections.
But the picture is now more complex for at least four reasons.
A SMALLER BUDGET
First, Australia is no longer investing sufficiently in funded study to Australia to have large-scale impact.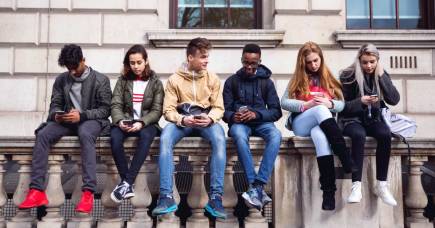 The Colombo Plan's successor, the Australia Awards, has become the victim of funding cuts. In 2016, it was reported that around 3500 scholarships, fellowships and short courses were funded.
Four years later, there are only 1982 Australia Awards.
Additionally, research tells us that Australia's investment in diplomacy, development and trade is now at its lowest level ever.
On top of this, other countries have been investing more. In Laos, for example, Australia offers 30 scholarships, while China offers 1000.
SELF-FUNDED STUDENT EXPERIENCE
International education is a significant business: it is now Australia's third biggest export.
The vast majority of international students in Australia are fee-paying (which was true even during the Colombo Plan). In 2019, there were more than 750,000 international students in Australia including 25,000 secondary school students.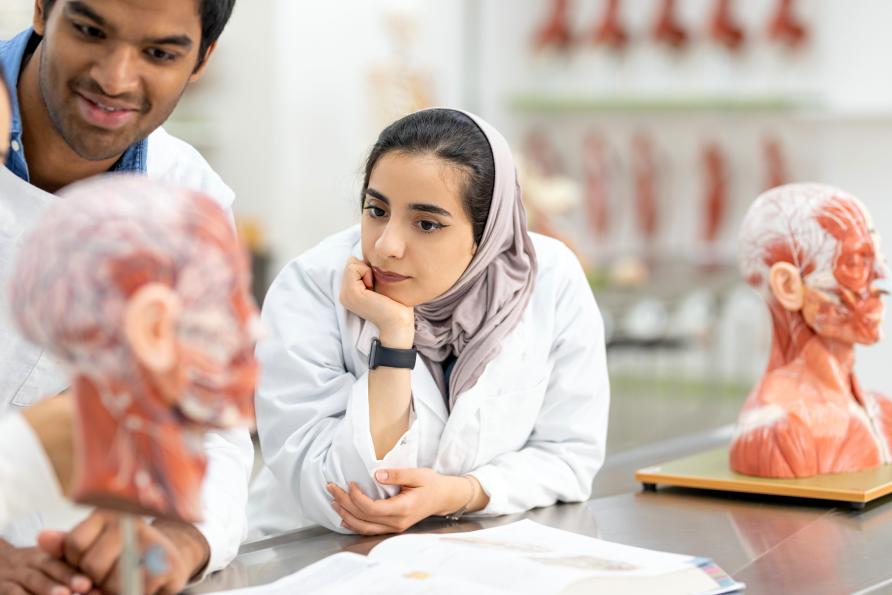 Whether these students add to Australia's soft power depends crucially on whether they have a positive experience in Australia.
The worst-case scenario is that they speak mainly to other overseas students, don't form friendships with Australians and leave having formed few connections or perhaps even negative views about Australia.
It's up to schools and universities to be aware of this and work to ensure students feel welcome and at home during their time in Australia.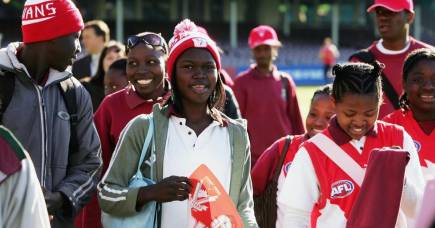 GETTING AUSTRALIANS INTO THE REGION
Australia's old model needs to be updated to take into account the effect of Australia's new outbound program to take Australian students to the Indo-Pacific, known as the New Colombo Plan.
Launched in 2014 by then Minister for Foreign Affairs Julie Bishop as one of her signature initiatives, the New Colombo Plan aims to get young Australians to study and work in the region, rather than heading to traditional destinations like the US and Europe, as "a rite of passage to benefit us all".
According to Julie Bishop: "Our country will benefit enormously from having young ambassadors from Australia who have an understanding of and an insight into the region that only comes from living, studying and working there."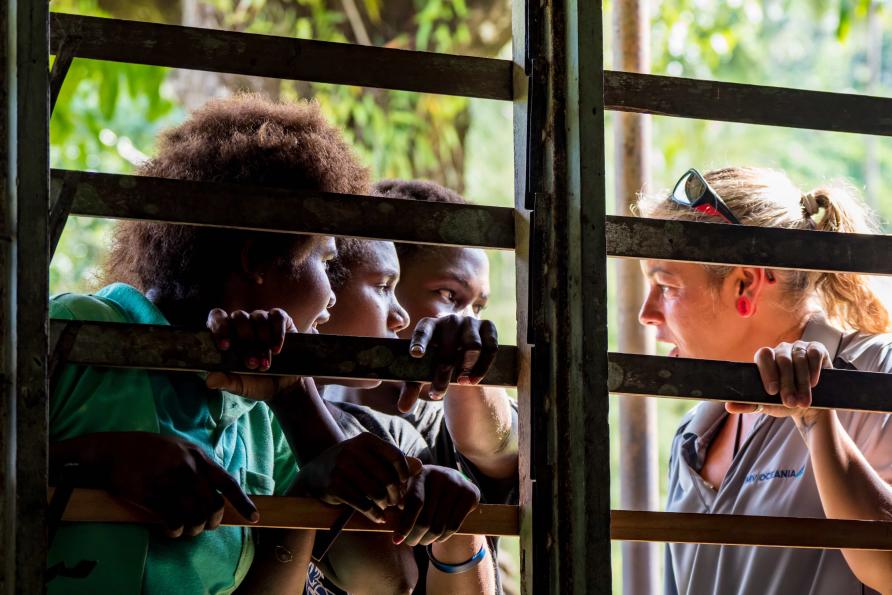 The scale of the New Colombo Plan - by the end of last year 60,000 young people had been funded to live and learn in 40 countries - suggest there is likely to be a significant soft power ripple effect.
Having thousands of young people serve as unofficial ambassadors for Australia in the region is likely to have a positive impact, particularly when the New Colombo Plan shows two of the hallmarks of best practice in public diplomacy: genuineness and mutuality.
THE GLOBAL CLASSROOM
New technology means that coming to study in Australia isn't the only way that education can have an effect.
Global organisations like ours are operating a number of intercultural learning programs, aiming to link our classrooms to the world.
The Asia Education Foundation's school partnership program, Building Relationships through Intercultural Dialogue Growing Engagement or BRIDGE, has been operating for over ten years, establishing more than 500 school partnerships across 21 countries.
Funded by the Australian Government, it fosters these important people-to-people links through establishing relationships between students, teachers and school communities – helping teachers to open their classrooms to the world.
Intercultural learning lets us explore our differences and similarities through empathy and critical discussion.
It's about relationships where both groups change and respond, forming cultural connections, rather than one-way transmission. It helps build global mindset and intercultural capabilities through learning together in a cross-cultural setting.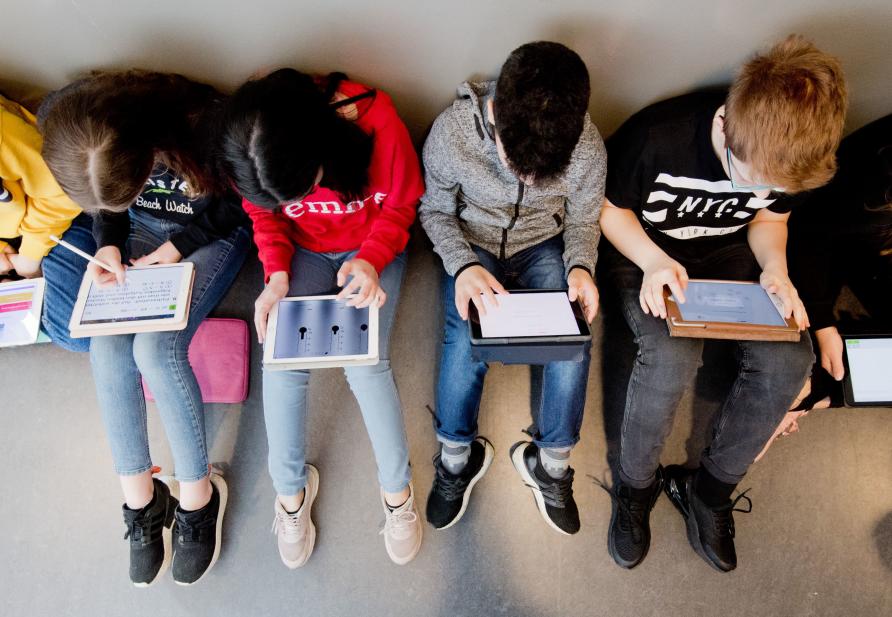 There are an estimated 750 million youth across Indo-Pacific aged 12 to 25, compared to 4.3 million young Australians. So, it's essential that this generation must be able to develop deeper understandings of culture, communication, and connection.
The original Colombo Plan was small but precisely targeted and achieved the aim of creating significant long-term soft power benefit.
It provided a foundation for Australia to build rich contacts with the nations around us.
But today's challenge is to update our model to include the many ways that education impacts on Australia's image and influence in the region. And education remains one of the best ways to build soft power – creating bonds of affection as well as a deeper and more enriched intercultural understanding of the world.
Banner: Getty Images