The stories of a city
Exploring the wealth of life within a single city block
A rich multitude of human experience exists within a single city block. City Songs is an exhibition featuring people of Melbourne, through the eyes of photographer Zoe Ali, writer Christos Tsiolkas and University of Melbourne historian Professor Andrew May.
Ali's photographs
"Zoe Ali's candid black-and-white portraits of people on the block are in a long and venerable tradition of street observation and photography," says Professor May, from the School of Historical and Philosophical Studies.
"There is a kind of randomness in the exercise – a man holding a cat; a woman looking at her fingernails; businessmen in suits; shopkeepers behind their counters; a child on his mum's shoulders."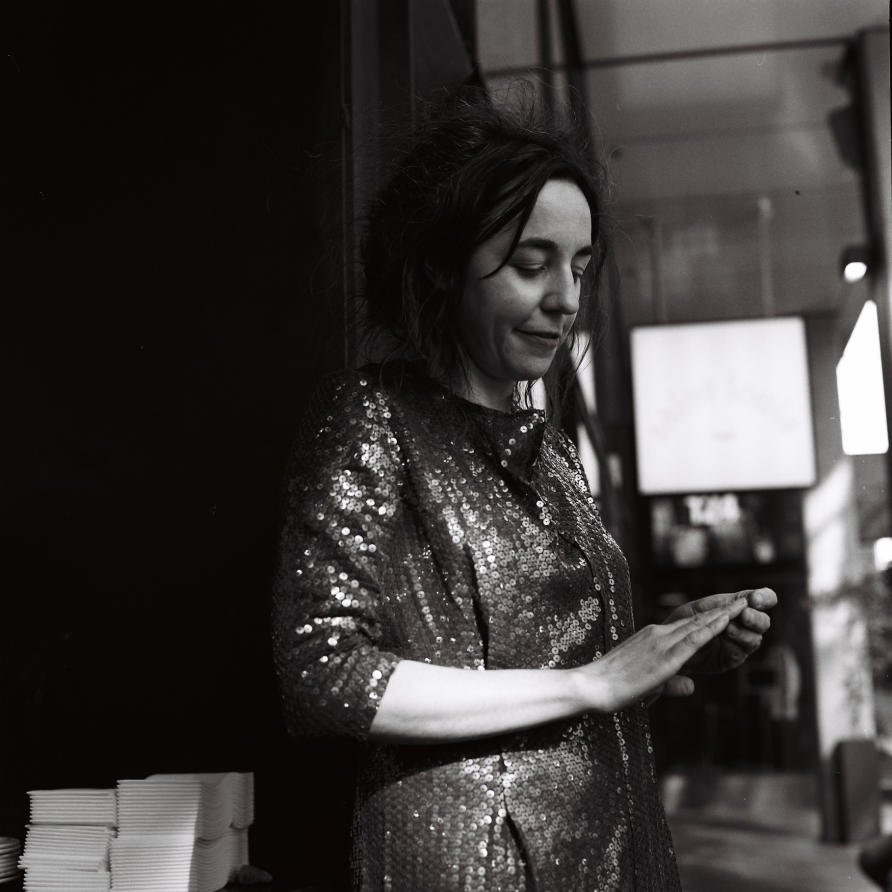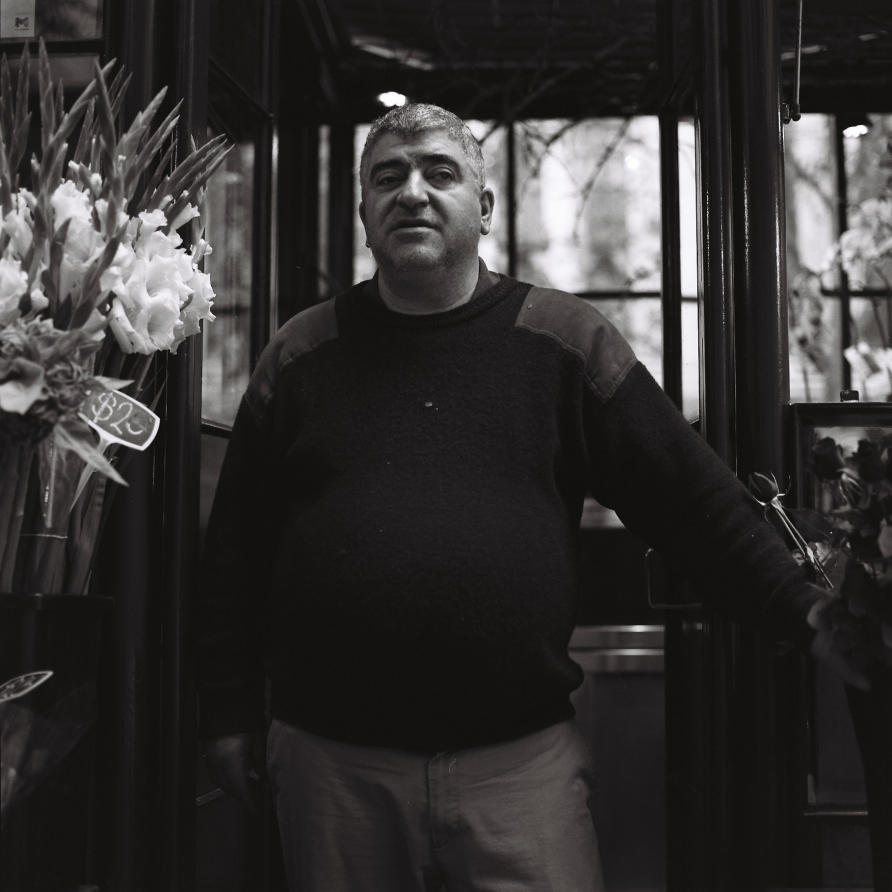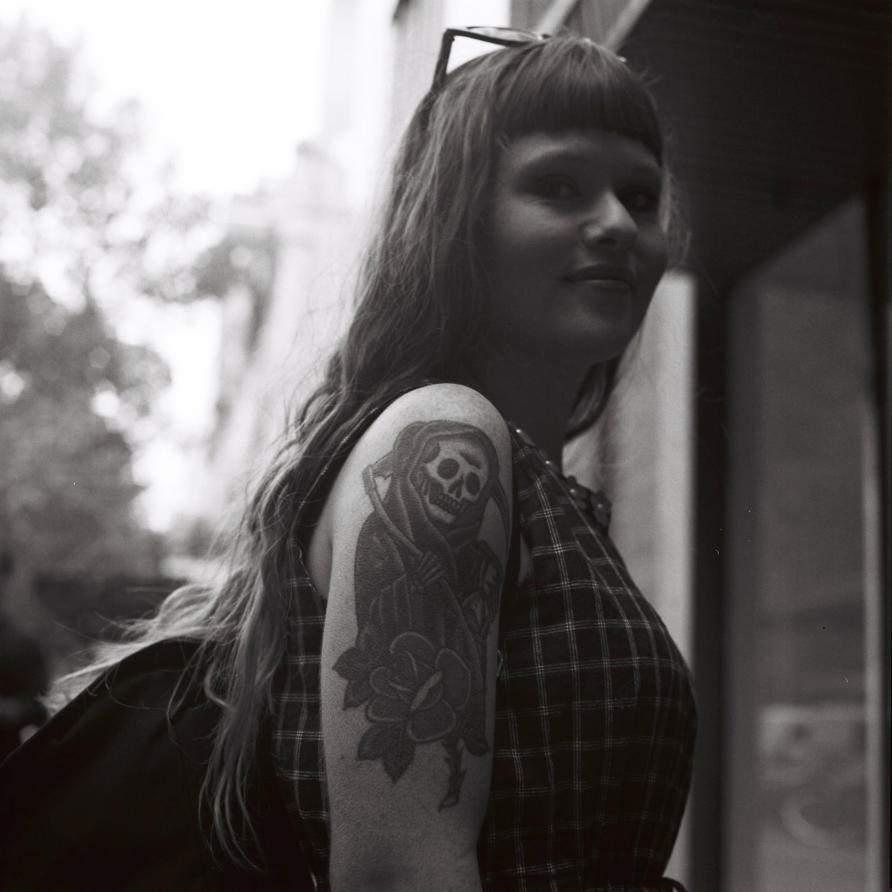 Tsiolkas's stories
"In short vignettes, Christos Tsiolkas imagines incidents and encounters that may have happened in different places around the block: a small boy transformed by seeing a movie at the Greater Union; the roar of the crowd welcoming the Beatles; lovers in hotel rooms and homeless teenagers in boarding houses; people in ordinary places when they hear extraordinary news," says Professor May.
"These street-level stories are attuned to the way that we all have emotional and biographical connections to place."
1945
Lawrie opens his eyes and the curse of the hangover is a punch. He is aware of the body lying next to him. Carefully, to not disturb the sleeping youth, Lawrie turns to look at him. The skin on his face and neck and arms, red and blistered. But everywhere else, the white of milk. The boy's breaths are long and hoarse, somewhere between breathing and snoring. He still reeks of tobacco and the stench of whiskey. And the damned stench is too much for him, he can't help retching, prays and hopes and manages not to chuck. The boy wakes up. And the first thing he does, he smiles. And then he tries to say something but words can't come out. Lawrie understands, he doesn't know what to say either. They take turns washing at the basin, they put on their uniforms, they split the bill for the night. At the entrance, the boy swings his pack over his shoulder and he finally speaks. He says, "Well, mate, the war is over." They shake hands and the boy rushes off to catch the train to Geelong. Leaving the hotel, walking up Little Collins, Lawrie clutches at his khaki collar. He's forgotten, it's been four long years, he has forgotten how bitterly cold it can get in Melbourne.
City Songs is on at the City Gallery, Melbourne Town Hall until April 19 2017. It is the result of a 2016 arts residency for the City of Melbourne. Writer Christos Tsiolkas and photographer Zoe Ali were asked to document, through text and photography, the block bordered by Swanston Street, Russell, Bourke and Collins Streets, working alongside social historian, Professor Andrew May, and his team from the Melbourne History Workshop in the School of Historical and Philosophical Studies at the University of Melbourne.

Banner image: Angela Rutherford / Flickr