Truth telling at Garma
The Garma Festival brings together leaders from all walks of life to engage in cultural awareness of Yolngu and other Aboriginal cultures, building a reconciliation culture for all Australians
One weekend each year, the Yolgnu people from north-east Arnhem Land welcome visitors from across Australia to their land at Gulkula for the Garma Festival.
The Yolgnu host thousands of political, business and community leaders who come to talk, listen, learn and experience – first-hand – the humbling richness and generosity of a culture that has flourished for millennia.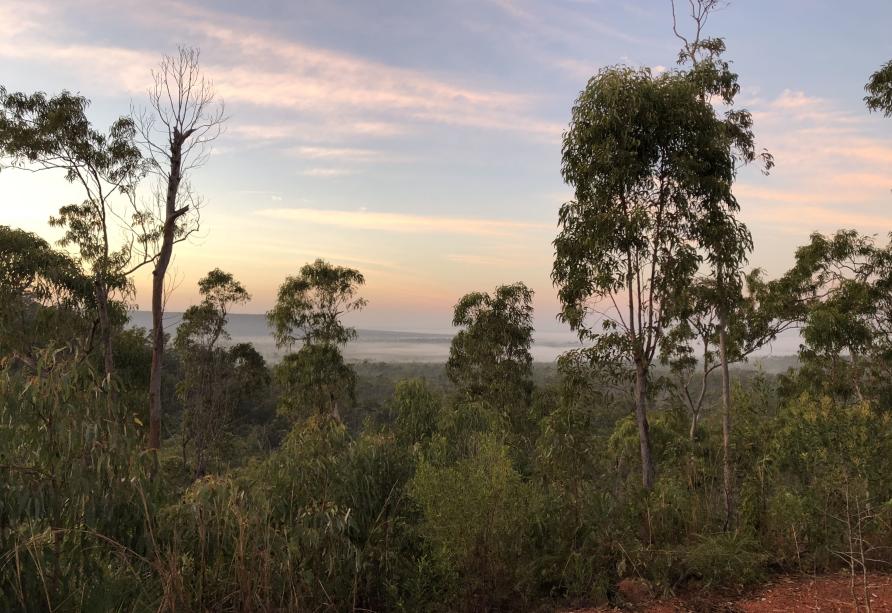 Yolgnu history tells how people have danced at Gulkula "from the beginning" and each afternoon during Garma, the sound of the yidaki (didgeridoo) brings everyone together at the ceremonial bunggul or ceremony ground.
It is here that the Yolgnu people tell their sacred narratives through traditional dance – sounds and movements that have been handed down through thousands of generations and that are inextricably linked to their land.
During Garma, generations of families welcome their visitors to join them in dance. They embrace the opportunity to share their ancient culture with those who have travelled to debate and discuss issues affecting all Indigenous Australians.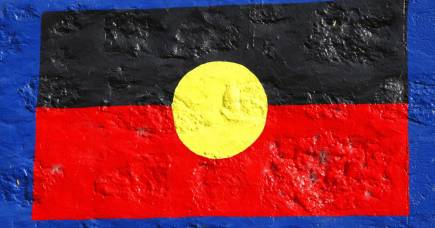 The Garma Festival is held by the Yothu Yindi Foundation, established by the leaders of the clans from this region.
They are committed to improving Indigenous disadvantage by engaging business, political, academic and other leaders in cultural awareness of Yolngu and other Aboriginal cultures to inform their engagement with Indigenous people.
The Yothu Yindi Foundation has developed the Garma Festival as a vehicle for these goals. They have also developed the Garma Institute to develop the education programs necessary to close the gap on educational and other disadvantages in Yolngu communities.
The Garma Festival itself is set in a large campsite on the edge of a stunning escarpment. Attendees sleep in tents and many key meetings are held around campfires.
The theme of this year's Key Forum at Garma was truth-telling and it canvassed issues including the Uluru Statement from the Heart, Constitutional recognition and treaty as well as economic development, health and education.
The University of Melbourne has a partnership with the Yothu Yindi Foundation and Associate Provost Marcia Langton led a team of University leaders who attended this year's Garma Festival alongside academics involved in teaching and research in the north-east Arnhem Land region.
Professor Langton is a descendant of an Iman ancestor from the Upper Dawson Valley in Queensland and holds the University's Foundation Chair of Australian Indigenous Studies.
"The partnership of the Yothu Yindi Foundation and the University of Melbourne reflects our long relationship with the Yolngu people," she says. "We aim to build a reconciliation culture for all Australians, supporting Indigenous development and contributing to the wellbeing of Aboriginal and Torres Strait Islander people."
Djawa Yunupingu is deputy chair of the Yothu Yindi Foundation. He is a senior leader of the Gumatj people, one of 13 Yolngu clans of north east Arnhem Land, and a member of the Dilak council of local elders.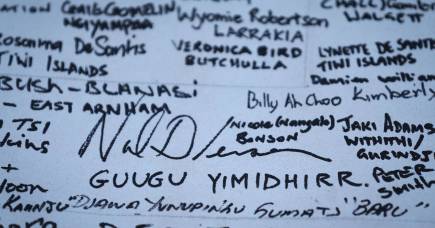 Djawa told the Garma Key Forum that the council represents "the ancient sovereignty that has been here in this country since time began".
"Yet this sovereignty remains neglected by the sovereignty of a British King who simply flew a flag and claimed this land – our land – for the British people," he said.
"And the Truth is that many of you have lived your lives enjoying this second sovereignty while we, the First People, from all points of the southern sky, have suffered.
"Let's see if together we can find a pathway where we can all be included in the nation's Constitution. Let there be a person who puts up a light and says 'here', 'come with me', 'there is a better way'. This is how it must be now and forever."
Michael Yunupingu is the grandson of Yolgnu leader and Yothu Yindi Foundation chairman Galarrwuy Yunupingu. He told the Garma Key Forum "education is the most powerful tool for breaking down barriers".
"If we spend months and years, rather than a few days at Garma, focusing on our future children, listening to our elders and communities, and taking action, we can improve education and have a future where we have our own Yolgnu doctors, Yolgnu lawyers and teachers but, most importantly, positive role models."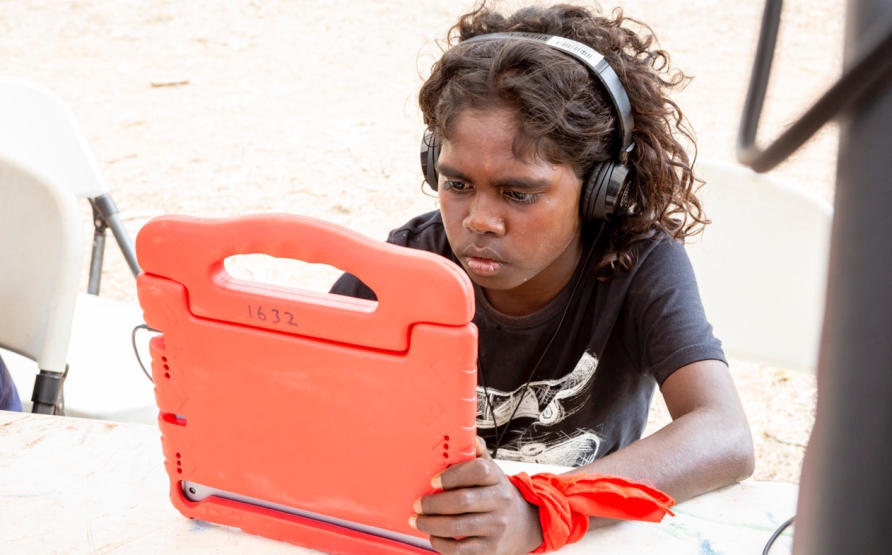 "It's time we listened to the truth and act together as one."
At Garma, several speakers talked about the slow progress of the Federal Government's Closing the Gap initiative, aimed at reducing disadvantage among Aboriginal and Torres Strait Islander people.
They also talked about the widening gap in health, including in renal disease, rheumatic heart disease and illnesses from tobacco and alcohol.
"Health is one of the areas where the gap remains a tremendous challenge. While in some areas it is improving, in others, the gap is widening ," says Professor Langton.
"What we need to do is ask ourselves: how can we really help in a way that is consistent and will have an impact? What can we leave behind that is of permanent value to people?"
The University of Melbourne's Pro Vice Chancellor (Indigenous) Shaun Ewen says Garma is "an opportunity to have conversations that you can't otherwise have".
"It's a gathering of some of the decision makers that we need to learn from but also contribute to in terms of a national agenda around Indigenous development," he says.
Professor Ewen says Garma provides an opportunity to align Indigenous aspirations with the purpose of the university, including knowledge creation, research and teaching and learning.
Several joint projects involving the University of Melbourne and Yolngu people have developed as a result of the partnership and University staff and students are involved in health, education and broadening the understanding of students of Yolngu culture and life.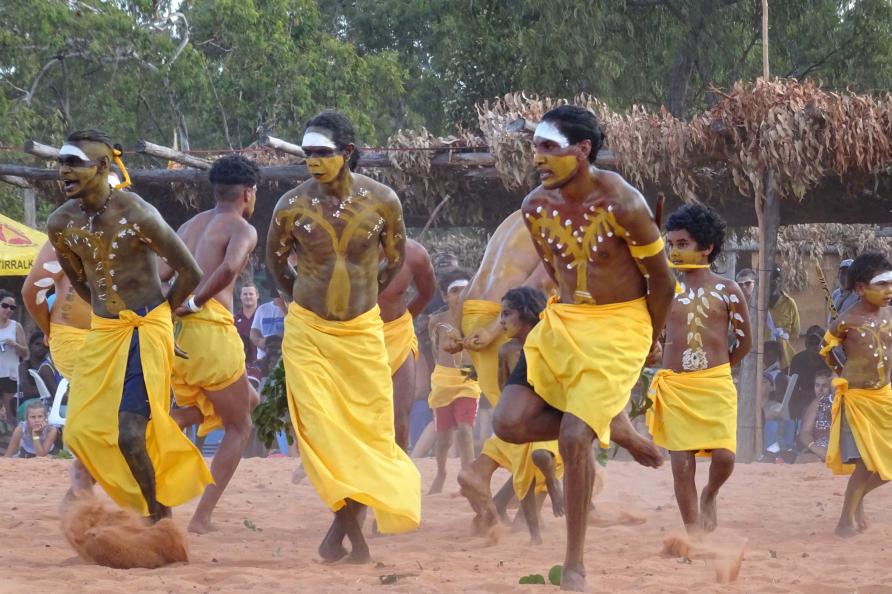 He says it is also a chance to take the pulse on the university's Indigenous research and teaching. "In a context of colonisation and colonialism, the University cannot come up here and 'say this is what we are going to do'. That's just another act of colonisation," he says.
"If you build up the relationships, then in partnership the University and the Yothu Yindi Foundation can develop a shared program of work that's mutually beneficial."
Professor Ewen says being on country, in north-east Arnhem Land as guests of the Yolgnu people, is an important part of the University's involvement at Garma.
"Being up here and seeing the Dilak council (of local elders), seeing them represented, seeing that form of government, seeing the stories across the country, those stories have a different context told in a lecture theatre or a boardroom in Melbourne."
Banner: Yothu Yindi Foundation + Garma 2018