Using music and words to bridge dementia
Music and reading can help people living with dementia. Now an international trial is showing that specific programs can help carers deliver these benefits to their loved ones at home
For people living with dementia, research suggests that preserving their sense of "personhood" is crucial to helping them cope with their changing cognitive abilities and perceptions.
Much depends on their carers in fostering this sense of individual agency, and promoting interaction through specialist music and reading activities has been shown to not only support cognitive function, but also improve quality of life.
But can home carers readily use music and reading to help their loved ones?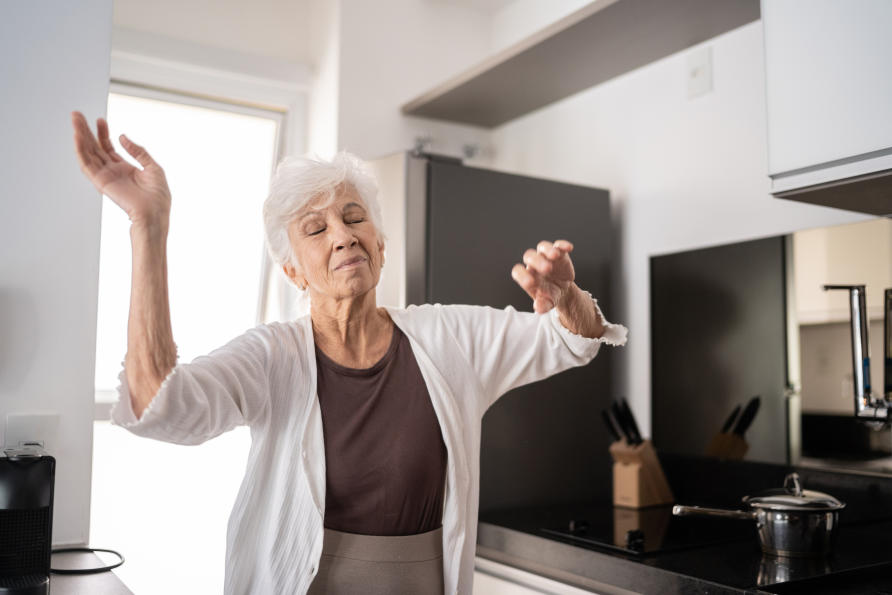 Early results from our international trial using music and reading programs to help connect caregivers and their loved ones, suggests the answer is "yes". Participating carers are reporting observable benefits to cognitive function, mood, levels of agitation and connection.
The HOMESIDE study, which is led by the University of Melbourne, involves participants across five countries and focuses on training family caregivers of people living with dementia to use music and literacy-based activities (including reading aloud, listening to audiobooks and reminiscing over magazines to name a few), in strategic and targeted ways.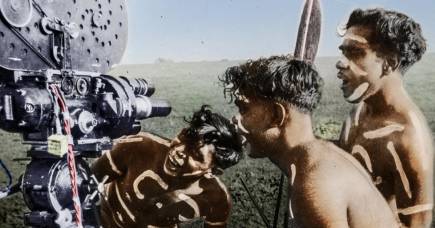 Our aim is to empower carers to use these activities as a way to not only manage the behavioural and psychological symptoms of dementia, but also to promote positive mood and quality of life for both the carer and person living with dementia, and to create meaningful opportunities for shared experiences between loved ones.
Families play a critical role in caring for people living with dementia at home for as long as possible, often delaying or avoiding altogether the transition into residential aged care.
This not only benefits the person with dementia by keeping them in a familiar and safe environment, but also represents a significant economic contribution with the cost of formal care continually rising and not always meeting the needs of residents.
This was especially highlighted by the recommendations in the recent Royal Commission into Aged Care where funding to care was deemed inadequate and an overuse of pharmacological and physical restraints to manage people with dementia in residential care was identified.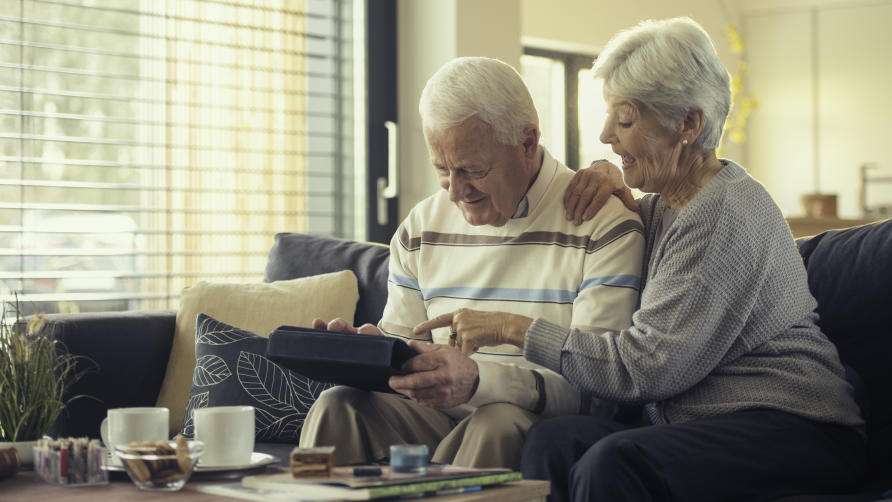 The HOMESIDE study, which is funded through the European Union initiative Joint Programme for Neurodegenerative Diseases and Australia's National Health and Medical Research Council, is due for completion at the end of 2023.
Our trial has recruited 262 families to date, with 118 families having already completed the study.
Analysis of all data from such a large-scale study will take some time, but interviews with participants are already highlighting the perceived benefits of reading and music in the dementia journey.
One family carer who had received training in the implementation of reading and word-based activities reflected on the impact of participation for her mother:
"This was weirdly cerebral... it got her memory kind of going again. It almost wakes her brain up doing it. She feels empowered when she's reading things and she remembers them. And it just seems to lift her out of the depression when we read".
The HOMESIDE study is conducted entirely online, with families from across Australia who are caring for a loved one with dementia at home able to participate.
Qualified music therapists and occupational therapists work with participants to understand how best to optimise the use of activities within the bounds of functional capacity for the person living with dementia.
Many participants have no prior formal music or literary training and programs account for all tastes and preferences.
As Kate McMahon, Registered Music Therapist and HOMESIDE trainer, told us:
"Every family we work with brings a different set of life experiences and needs, so it's been really important to work closely with them and tailor a program to suit their lives and interests.
"HOMESIDE is flexible enough to be adapted to so many different preferences, and the real magic happens when participants realise the ease with which they can integrate some new shared activities into their weeks".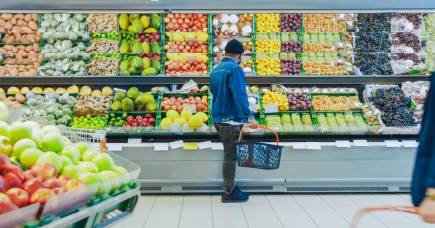 Participants in the trial are randomly allocated to either music and reading conditions, or a control group. In total, families in the music and reading conditions receive three online training sessions to extend their skills and confidence to use the strategies.
The families are then asked to create and/or share music or reading experiences with their loved one at least twice a week for 12 weeks, with many reporting that it has become a go-to inclusion in their daily routines:
"It's highlighted the centrality of music and the calming, almost sedative effect of that. And if my loved one is uptight or having a bad noggin' day, as I term it, then I'll certainly be putting music on. One of the first questions I'll pose is, "hey, should we get some music going?".
Positive preliminary results (a full analysis will be made next year) make us confident that the study will contribute greatly to the understanding of non-pharmaceutical approaches to optimising quality of life for people living with dementia.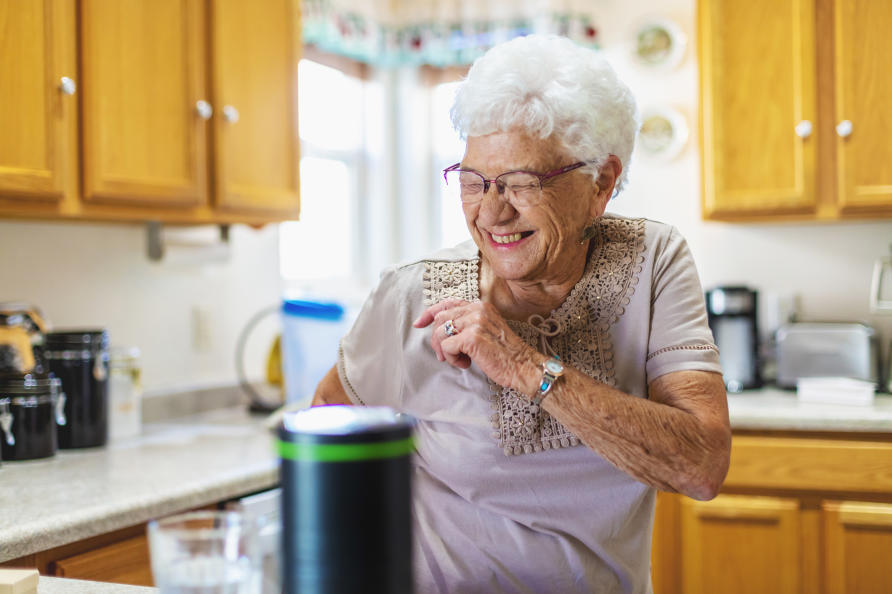 As one participant told us:
"I would say it's made life easier… I would say altogether it has improved the quality of our relationship and the quality of her life".
Positive feedback received by the HOMESIDE team from the outset of the study has persuaded us to explore ways the music intervention could be scaled up so more people caring for someone living with dementia can access the program.
We recently secured $A2 million dollars in funding from Australia's Medical Research Future Fund to extend the HOMESIDE project by developing and clinically testing a music therapy-informed, mobile technology platform.
The Music Attuned Technology for Care via eHealth (MATCH) project will develop a mobile technology eHealth care program, teaching carers to regulate arousal, reduce agitation and manage the behavioural and psychological symptoms of dementia.
By using a combination of wearable and in-place (environmental) sensors, the MATCH mobile application will be able to detect and interpret continuous changing levels of arousal and agitation in a person living with dementia by monitoring and analysing movement and sound cues.
With this information, the MATCH app will be able to auto-suggest and synchronously adapt appropriate music to help regulate agitation.
Our team will be collaborating with researchers at the Commonwealth Scientific and Industrial Research Organisation (CSIRO) to create a scalable version of the mobile app, which we hope could help to revolutionise how people living with dementia are supported to live meaningful lives.
To learn more about the HOMESIDE study in Australia and register your interest, please visit www.homesidestudy.eu/australia
Banner: Getty Images