Vanitas: An app to die for
The Webby Award-nominated, immersive art app that explores the themes of death and transience through vanitas, flowers and your favourite cemetery
Blurring documentary with fiction, Vanitas is a reflective thriller about life's great mystery: death.
Experienced as an app on your smartphone and decrypted through the secret language of flowers, you embark on a self-guided walk through selected cemeteries.
Alone.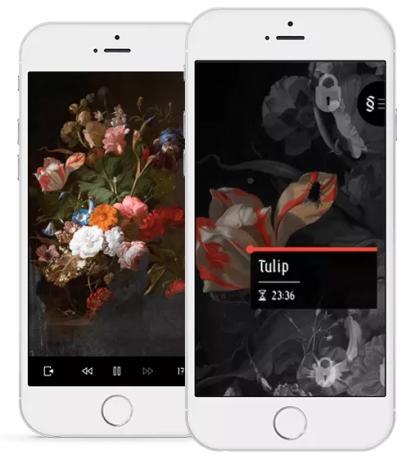 Intrepid audience members listen to the app as they wander towards a rendezvous at the centre of the cemetery. It's a meditative experience that asks you to listen deeply and look closely at the world around you.
But in the after-world of Vanitas, not everything is as it first appears.
Vanitas is the Latin for vanity, in the sense of emptiness or a worthless action. In art, it refers to a genre of still-life painting that flourished in the Netherlands in the early 17th century. A vanitas painting portrays collections of objects symbolic of the certainty of death.
Very few vanitas pictures include human figures, but the majority are pure still lifes rich in symbolism. There are certain standard elements usually included: symbols of arts and sciences like books, maps, and musical instruments; wealth and power such as jewellery and gold objects; and earthly pleasures like goblets and playing cards. But key are those symbols of death - skulls, clocks, burning candles and flowers.
We were inspired by a painting from 1700 by Dutch artist Rachel Ruysch called Vase with Flowers.
Her floral vanitas depicts blooms just passing their best, on the cusp of wilting and decaying. Her mysterious painting, like all vanitas pictures from that era, reminds us that all living things fade, and that our objects will outlive us and become the last traces of our daily lives.
In much of Australian culture, death remains taboo. For a variety of reasons, we are unable or unwilling to talk about it. In fact, we often go about our lives as if death is a fate that will not befall us personally.
By developing the app, we have created a vanitas for our own modern times.
The interface itself is based on Ruysch's painting with each flower representing an episode in the story. Like the flowers in the painting, you are drawn to some episodes first and then chance upon others along the way. The shift between guided and random order allows you to weave your own connections with the threads of narrative.

The story itself mixes documentary, autobiography and fiction and is told wholly through remixed audio fragments taken from interviews with a variety of experts on the themes of vanitas, flowers, life and death.
Within the world of the app, we find out about the secret language of flowers, witness a cremation, and talk to botanists, historians and professionals from the death industry. Vanitas is a meditative experience exploring themes transience.
Chapter One finds you looking for clues hidden in plain sight at the centre of a 300-year-old painting in which lurks a mysterious void that promises oblivion to those who stare too intently. The chapter can be experienced anywhere – and you can download it to get a taste.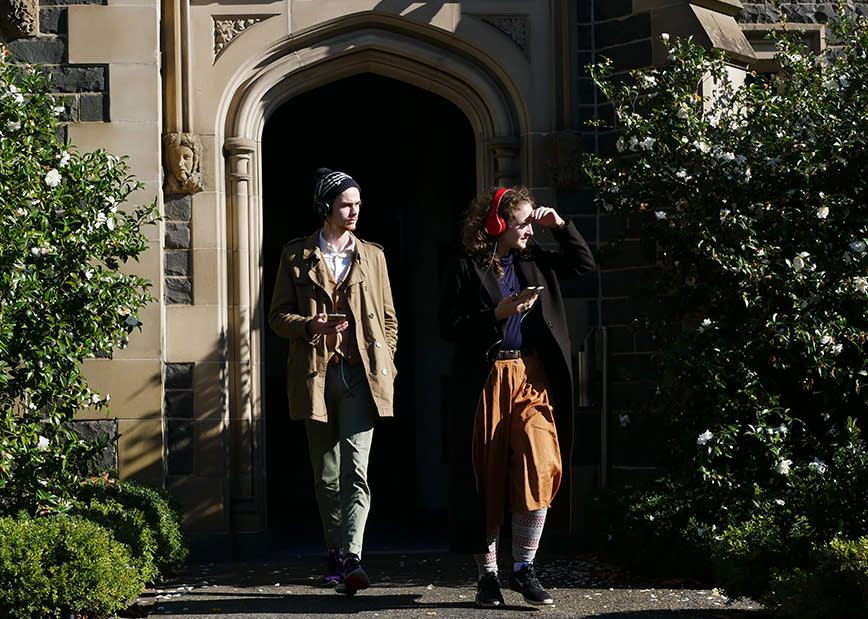 Here in Melbourne we have the Southern Melbourne Cemeteries Trust; world leaders in forward thinking about the future of our cemeteries. The people we have worked with from the Trust's team have been great collaborators and have helped us to understand how death practices have evolved over the last century and how they might develop into the future.

Up until recently, Vanitas had its home in the Melbourne General Cemetery - a place of extraordinary national importance. It is a haunting museum and art gallery of lives past, like the shadow of the city itself.
And, with 300,000 people buried there, it's certainly the biggest venue I have ever played. But the dead are what you'd call a captive audience. On the whole they are very well-behaved bunch; they don't give much back. They seem to be enjoying the show so far, yet we live in constant fear of a standing ovation.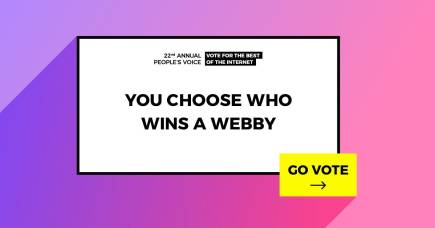 But following the success and popularity of the app, we are now planning a national and international tour of historic cemeteries.
It will also return to Melbourne and Victoria at the end of this year, but we also have some interstate dates lined up and we are looking a year into the future to see if we can take our strange and beautiful art work to cemeteries in Europe and North America.
Vanitas mixes podcast-style listening with beautiful visual materials to create an experience that is part documentary, part fantasy. Just like real life there is no narrator, so it is up to you to pull fact from fiction as the world unfurls before your senses.
Vanitas has been nominated for the Webby Awards, known as "the Oscars of the internet", in the category Mobile Sites & Apps – Art & Experimental. You can vote for Vanitas in the People's Voice voting for the 2018 Webby Awards until 19 April.
A version of this article also appeared in Precinct.
Banner image: Vase with Flowers, Rachel Ruysch, 1700