What can the arts do in the face of climate change?
The arts helped shine a light on issues in the past, and now in the 21st century, it could help define global ecological citizenship
We've all been there. The festival is over. All that's left are good memories. And a huge pile of rubbish.

Sure, it was epic, but at what environmental cost?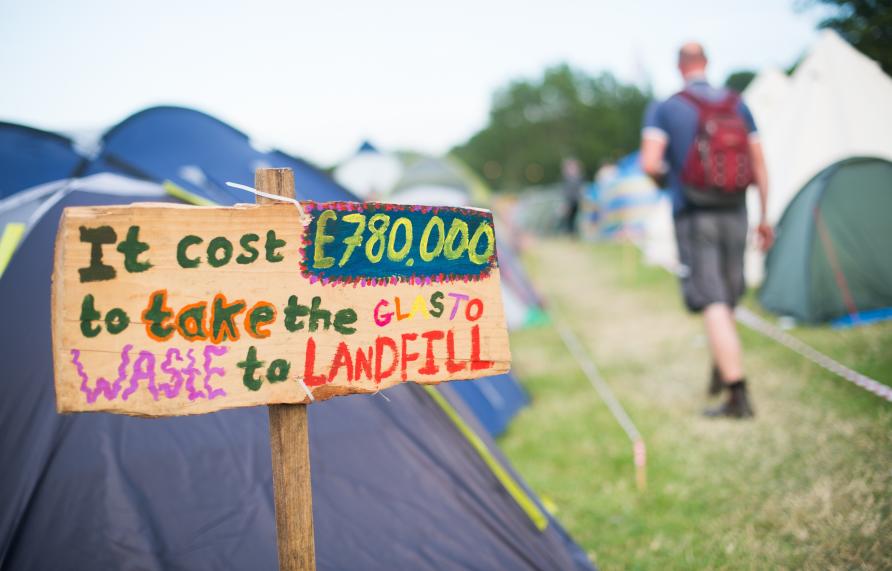 In recent years, punters and organisers have faced increasing criticism over the vast amounts of waste left behind at festivals. This includes single-use plastic cups, empty cans, 'trashed' camping gear and promotional material no one ever wanted.
But maybe you're not one of these people. Maybe you prefer staying at home to watch Netflix? Well, I have more bad news.
Greenpeace's 2017 Click Green study revealed that the video streaming giant uses huge amounts of electricity to power its servers. To make things worse, only 17 per cent of their electricity comes from renewable sources.
And Greenpeace's study doesn't even take into account the planned obsolescence of electronic devices we use to produce and consume culture, which end up on e-waste sites like Agbogbloshie in Ghana far too quickly.
It gets worse. Even if you bring your reusable cup and cutlery to the festival and take home your camping gear (since when are they disposable anyway?), or if you decide to forgo Netflix and just chill, your individual actions may not make much difference.
Fossil fuel companies sponsor arts organisations and cultural events around the world.
Critics accuse these companies of attempting to "artwash" their environmentally disastrous activities. This has met increasing resistance.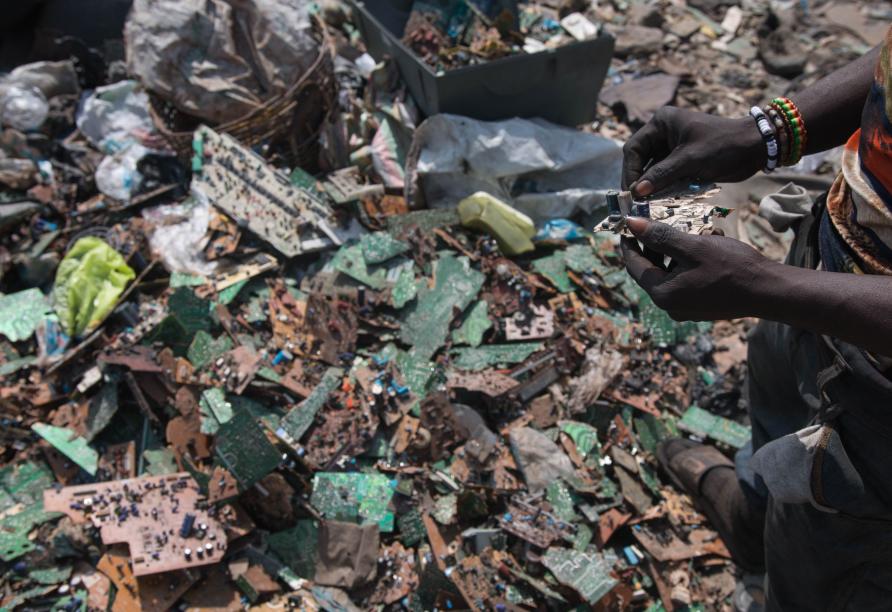 In 2016, activists pushed oil and gas company BP to end its sponsorship of the Tate, while others continue to campaign against fossil fuel funding of the arts in the Netherlands.
The good news is that there is potential to do better; much better.
Our research suggests there are significant ways in which the arts and culture can in fact make positive contributions to sustainable development.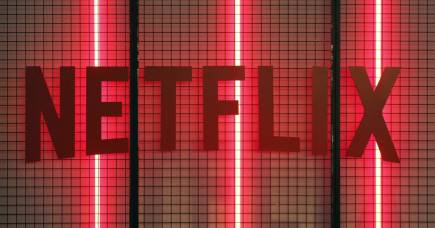 Polluting culture
Between 2013 and 2015, numerous cultural organisations campaigned to include culture in the United Nations' Sustainable Development Goals.
Their message was echoed by the then-Director-General of UNESCO, Irina Bokova and then Administrator of the United Nations Development Programme, Helen Clark.
Both Bokova and Clark heralded arts and culture as a key contributor to sustainable development declaring, "Let's put culture on the agenda now".
But, how is it possible that the link between culture and sustainability can be so contradictory?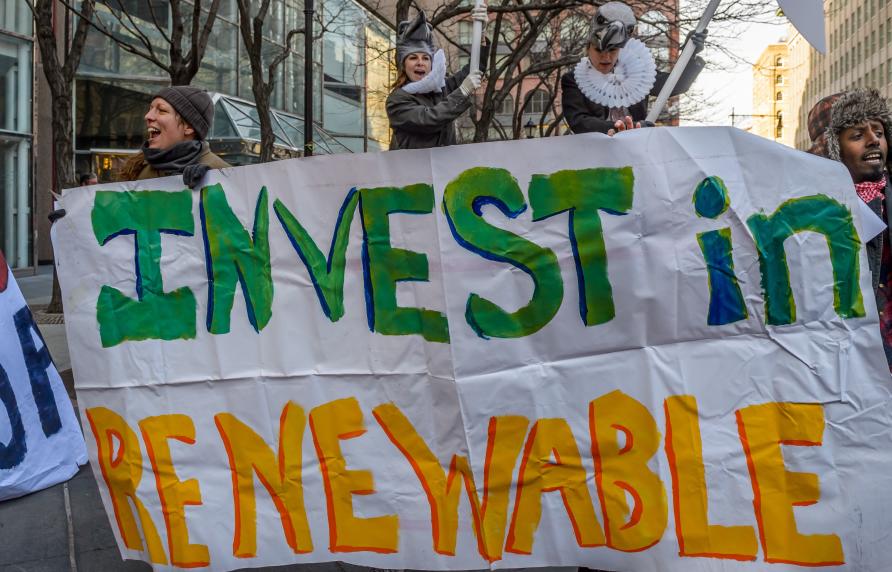 There is key difference between the festivals, Netflix, and arts institutions and what Bokova and Clark refer to as culture.
The former refers to culture as creative expression, in both heritage and contemporary forms. The latter also includes culture as ways of life.
Each one can both positively and negatively contribute to sustainability. Often at the same time.
So, a musician at a festival may rally for climate change action, but the festival itself may generate environmental damage.
Or millions of people may generate significant carbon emissions when they stream Sir David Attenborough's Blue Planet, even though the documentary's message may lead to significant lifestyle changes.
While it's easy to highlight problems or point the blame, it is far more difficult to change strategy and direction, given the complexity of the way these activities are part of a globalised economy of culture.
Our research explored this problem as part of the Investigating Cultural Sustainability project.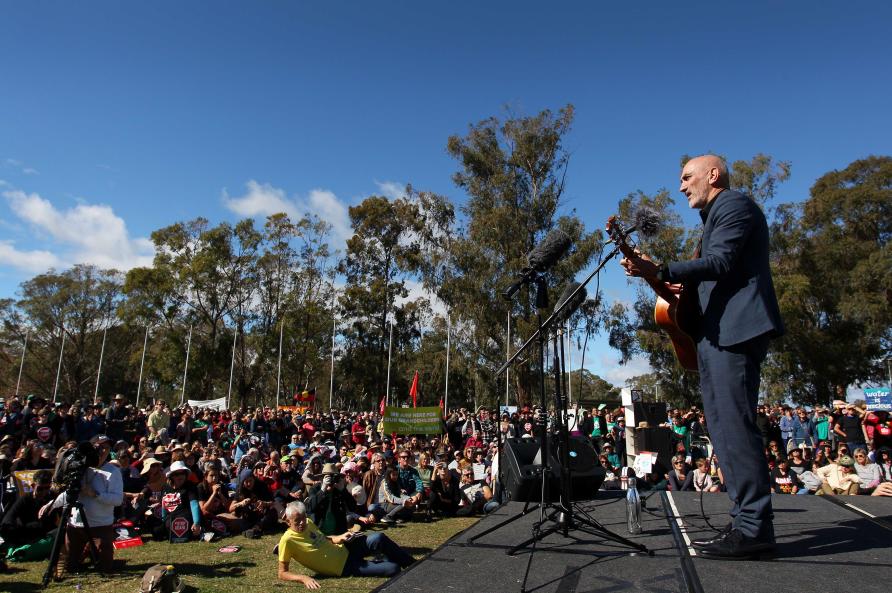 In particular, we looked at the frameworks set out by cultural policy through which artists, arts organisations, governments, and audiences can positively engage the arts and culture for sustainable development.
As a result, we identified four potential avenues for change.
Four paths to sustainable arts
Firstly, there is a need to ensure the sustainability of cultural practices and expressions.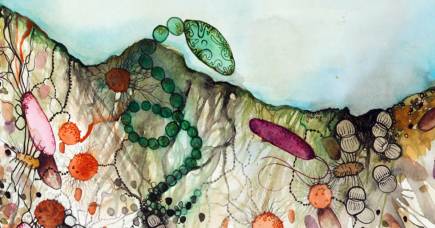 This may mean supporting organisations, regulating consumption and production, subsidising activities that would otherwise flounder.
UNESCO's conventions on World Heritage, Intangible Cultural Heritage, and Cultural Expressions are good examples of regulatory frameworks. And so are the libraries and museums that help us understand the past, present and future.
Secondly, all cultural organisations and events face the same challenges as individuals, companies, and governments to reduce their environmental footprint.
Organisations like the British NGO, Julie's Bicycle, have developed resources for over ten years to help cultural organisations limit their carbon footprint, reduce the impact of touring, use material resources more wisely, think strategically about capital projects, as well as devise better ways for reducing and dealing with waste.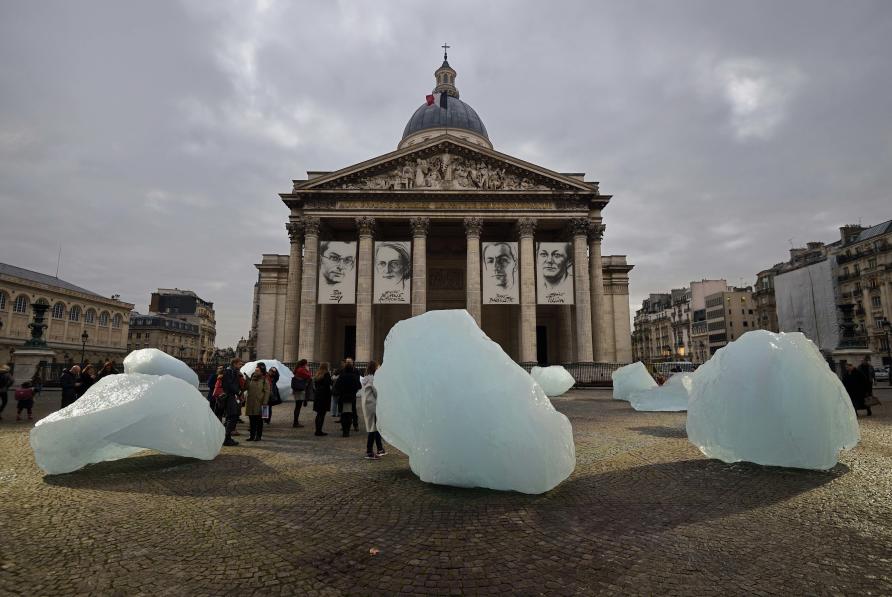 Thirdly, artists and arts organisations are often able to raise awareness and mobilise people very effectively.
The Danish-Icelandic artist Olafur Eliasson does this through his installation art, like Ice Watch, which highlights melting Greenlandic ice.
Artists' visibility and popularity help. But their real power lies in the ability to render the abstract idea of gradual change and tipping points visible, tangible or audible.
Indeed, conveying the climate emergency through the arts can be an effective way to make people understand what's at stake.
This was the objective of events like ArtCOP21, a prime example of environmental "artivism" organised on the fringes of 2015's COP21, which led to the signing of the Paris Agreement.
Finally, the arts could help foster global ecological citizenship.
This would mean building a sense of community around the shared responsibility and guardianship of the planet.
Just as the arts and culture helped to cultivate national identities during the emergence of the modern nation-state in the 19th century, they can now help global ecological citizenship to emerge in the 21st century.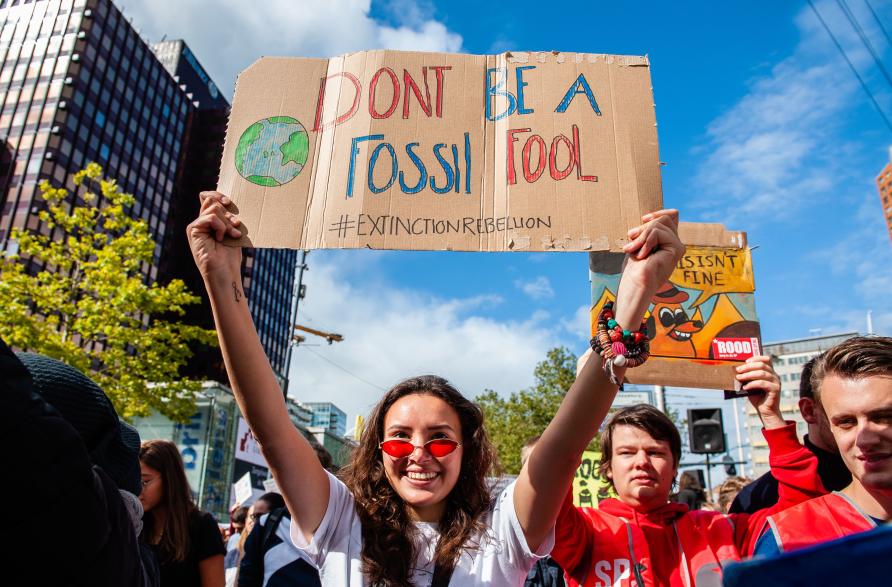 So, do we need to stop going to festivals, stop watching movies or stop seeking sponsorship for the arts? Not necessarily.
But, in the light of the on-going climate emergency, we do need to make tough choices. And festival waste, pollution-causing clusters of computer servers, and fossil fuel sponsorship are examples of what has become simply unacceptable in terms of a sustainable future.
All our actions count, even when we're enjoying the arts.
Dr Christiaan De Beukelaer will discuss this research at the United Nations meeting on the Creative Economy and Sustainable Development in Geneva. The academic article on which this piece is based is freely accessible until 31 October 2019, courtesy of the publisher.
Banner: Getty Images