When streaming gets crowded
Video-on-demand streaming services have rapidly shaken up Australian viewing, but the dominance of Netflix and Stan is being challenged
After launching in Australia in 2015, it took Netflix just two years to reach the number of Australians it had taken cable provider Foxtel twenty years to capture.
The emergence of subscription video-on-demand (SVOD) services like Netflix has fundamentally disrupted Australia's screen industries. Recent Roy Morgan research suggests 14 million Australians now have access to some form of pay-TV/subscription service, and market researchers Telsyte estimate this equates to at least 12 million SVOD subscriptions.
What's more, the proportion of households subscribing to more than one service is rising, reaching 43 per cent last year (up from 30 per cent in 2018). Households are spending on average AU$30 every month on video subscriptions.
But the competition in the SVOD market is intensifying. So what are the key strategies emerging among the established players and the new entrants?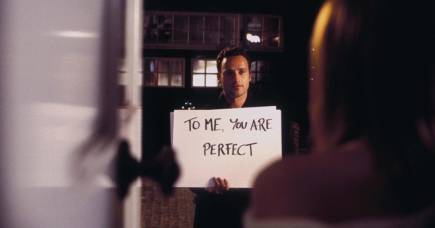 In response to the rise of SVOD services, legacy broadcasters – the Government-owned ABC and SBS along with the commercial networks and Foxtel – have had to adjust their services and offerings to cater to online consumption practices. They are increasingly relying on the "long-tail" viewing that their online portals facilitate, allowing viewers to select from ever-increasing catalogues and watch shows when and how they want.
But for the most part they are struggling to monetise this without hollowing out their traditional business models, where the emphasis is now on reality TV, sport, news and event programming.
With changes in consumption have come changes in content production. Exclusive, original content is integral to the value proposition and competitiveness of SVODs. Precisely how each service deploys their respective "originals" reveals a range of differing strategies across the major SVOD players.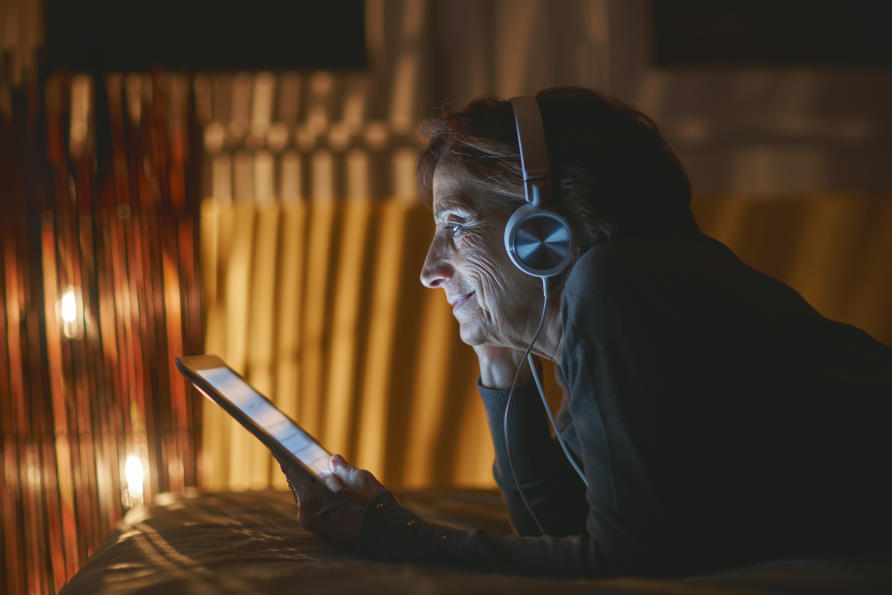 Instead of catering to the traditional mass broadcast audience, Netflix has adopted a "conglomerated niche" strategy. Their early slate of HBO-style high-quality dramas (House of Cards, Orange is the New Black, Stranger Things, The Crown) is being supplanted by a return to the "middle" entertainment media genres – teen rom-coms, holiday movies, horror and science-fiction – as well as expensive back catalogues of classic broadcast sitcoms.
Since Netflix's international subscriber numbers recently surpassed those of domestic US customers, the company's focus is increasingly on international productions and co-productions. However, these have had mixed results. While Dark (Germany) and Money Heist (Spain) were largely well-received, Narcos (Colombia) and Lunatics (Australia) have proved problematic with local audiences.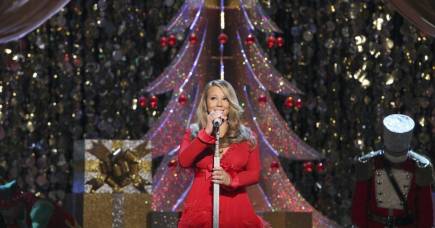 Australian-owned Stan's "Hollywood + Australian" strategy has proved successful too. Stan's focus on licensing a substantial catalogue of international, well-known serialised TV has seen it partner with, among others, Sony Pictures, MGM, BBC Worldwide, Viacom Warner Brothers and Disney for exclusive streaming rights.
While Stan has seen much of its international content pulled as some of its overseas partners have entered into the Australian SVOD market themselves, this scrappy and opportunistic underdog service has also complemented their revolving door of Hollywood content by investing significantly in the production of original Australian content with shows like No Activity, Wolf Creek and Bloom. Stan considers this their point of difference.
Amazon Prime Video hasn't had a significant take up in Australia, but they've operated quietly in the background of the local SVOD market since December 2016. This comparative lack of success is probably not of concern to billionaire-owner Jeff Bezos given the streaming service operates more-or-less as a loss leader for the larger Amazon online marketplace.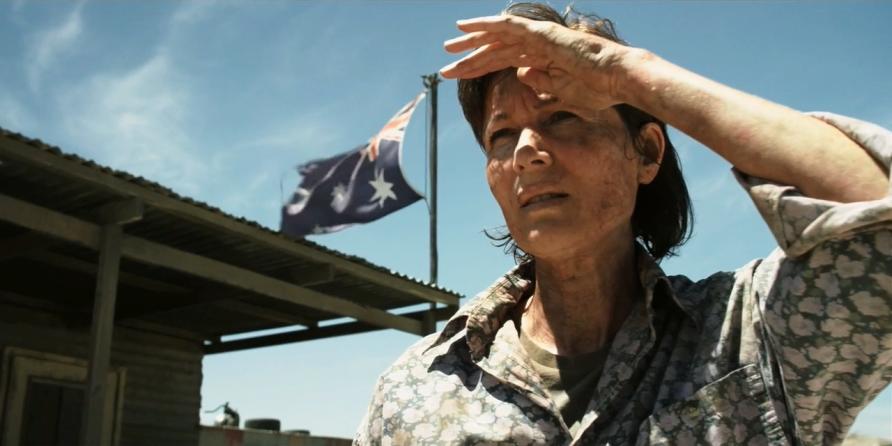 For example, Prime Video subscribers are eligible for free shipping on a range of products. That being said, Prime Video (via Amazon Studios) has commissioned a number of spectacular and award-winning TV series including Transparent and The Marvellous Mrs. Maisel.
Like Netflix, Prime Video has also started acquiring more niche content, saving fan-favourite The Expanse from cancellation by cable network SYFY, and starting to produce internationally.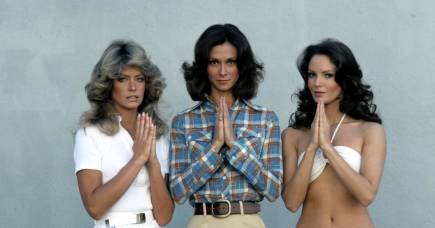 While Netflix, Stan and Amazon Prime Video have been operating for almost five years and have established something of a foothold in Australia, powerful corporate entities Apple and Disney are shaking things up.
If Prime Video seemed to throw caution to the wind, AppleTV+ appears downright experimental by comparison. Relying on the cultural infiltration of their ubiquitous smartphones and laptops, AppleTV+ launched with only twelve original titles (with episodes released weekly), whereas Netflix has so far produced over one thousand.
Though AppleTV+'s flagship launch series The Morning Show (The Morning Wars in Australia) might seem like a traditional workplace TV drama (but one boasting significant star power with the likes of Jennifer Anniston, Reese Witherspoon and Steve Carrell), its M. Night Shyamalan-produced Servant squeezes a claustrophobic horror/thriller story into thirty-minute instalments – highly unusual for a drama series!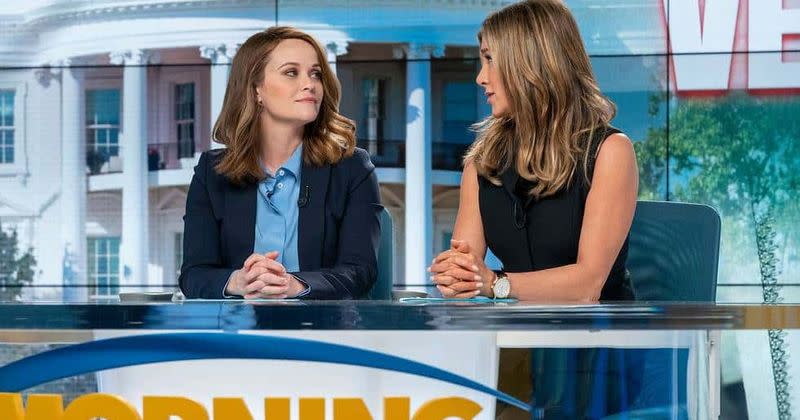 The thousand-pound streaming gorilla is Disney+ which has launched with a massive back catalogue of beloved content reflecting the company's almost 100-year history.
While they are clearly courting a more family-friendly demographic than the aforementioned services, Disney has also seen merit in producing headline-grabbing original content for its SVOD. The Mandalorian and its "heartbreakingly beautiful" baby Yoda have taken the internet and pop culture at large by storm.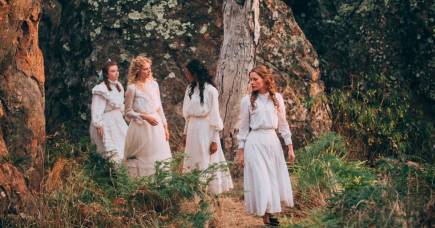 But there's trouble in SVOD paradise. Streaming services are proliferating. Major US players HBO MAX and The Peacock (NBC) will soon launch in Australia. Incoming alternative players like Quibi (short-form) and Shudder (horror), will also test the cultural dominance of Netflix and Stan, the post-launch highs of Apple TV+ and Disney+, and the willingness of Australians to pay for them all.
A 2017 Screen Australia report on online viewing revealed a significant decline in content piracy amongst video-on-demand viewers, with 17% of respondents then suggesting they had used unofficial streams or downloads, compared to 43% in 2014.
However, as the number of platforms (and their associated monthly fees) multiply and enter the market with their own flagship shows, there have been suggestions that we may actually see an increase in illegal downloading as viewers try to get their hands on these shows without having to subscribe to even more SVOD services.
Banner: The "baby Yoda" character as it appears in Disney's Mandolorian – Disney/IMDb